Restaurant Review: A Regal Dining Experience At Shahi Maharani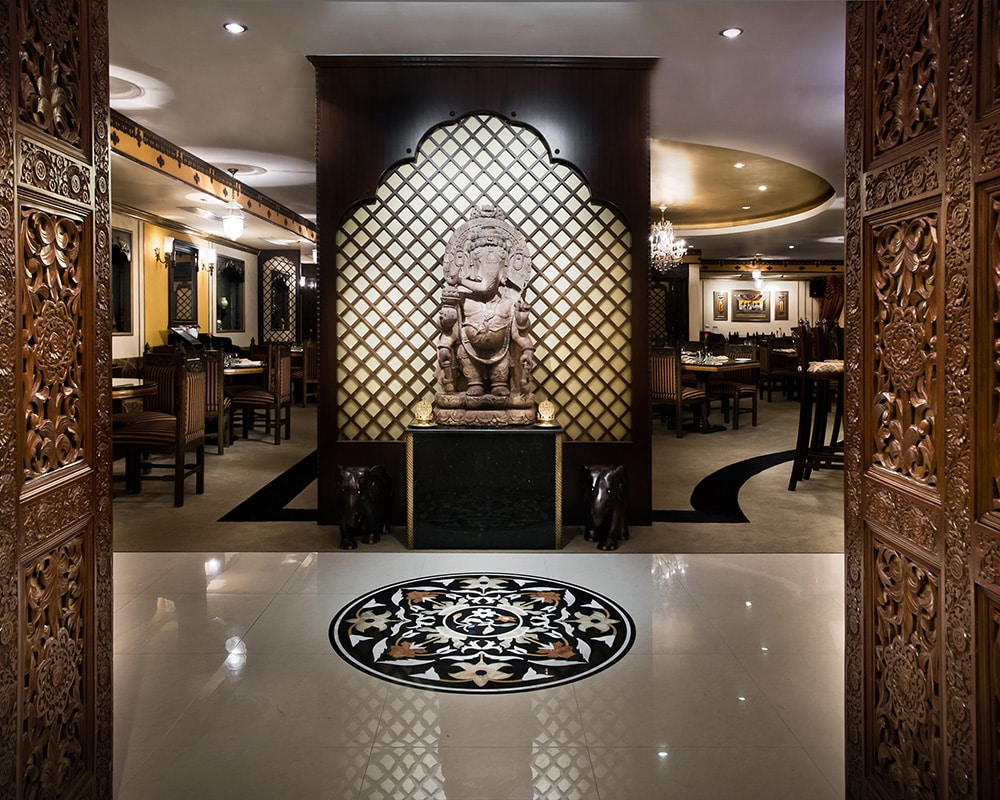 PUBLISHED September 7th, 2018 06:30 am
The Shahi Maharani has been a mainstay in Raffles City Shopping Centre since opening in 1997, a testament to its enduring legacy and the mark it has made upon Indian cuisine in Singapore as a whole. Restaurants of today look towards fusion and experimentation in their food as a way to stand out in the increasingly saturated scene. The drive behind the Shahi Maharani, however, has always been the same — to serve up authentic North-Indian cuisine, as true to its roots as possible.
A quick glance around and immediately, it is striking how the lush interiors betray the restaurant's age. The space is brightly lit and the furnishings plush and comfortable, with the carpeted floor adding a really regal sheen. While we dined during lunch, I understand that it remains the only North-Indian restaurant that retains a traditional live Indian music performance for dinner service (every evening except Tuesdays, 8pm to 11pm). You get the sense that dining here is certainly more than just a meal — they look to provide an experience.
Our meal started off with some Papdi Chaat ($14), an Indian street food that sees tomatoes, onions, potatoes, yoghurt, mint and tamarind sauce smothering a crispy Indian nacho. Served cold, it's a tantalising blend of flavours packed onto a bite-sized chip that leaves you craving for more. If you're feeling a little more adventurous, they serve a wicked Panipuri ($14) as well — another popular street snack where hollow crispy puris are filled with mashed potato, black gram and sweetened fried chickpea flour. Following close behind was the Tandoori Milawat ($42), a Tandoori mixed grill featuring succulent chicken tikka, plump tiger prawns, tender lamb and mustard-infused fish. The prawns, marinated with garlic and a spice mix that includes turmeric and red chili powder, were absolutely delicious.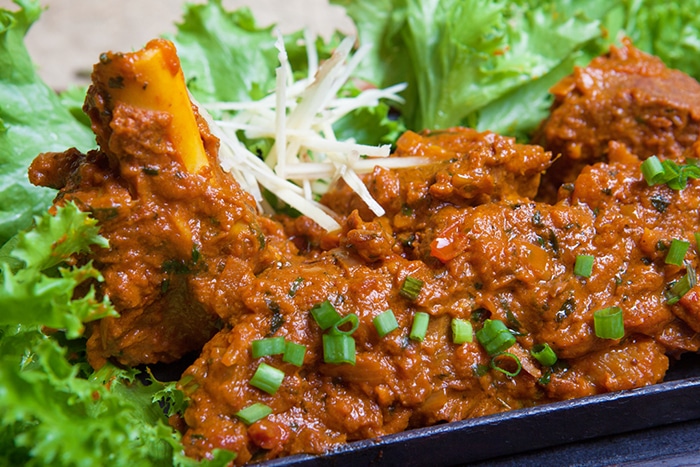 For mains, it's always safe to retreat to the comfort of familiar dishes like Butter Chicken or a Chicken Tikka Masala – staples always associated with Indian cuisine. We went a bit off tangent this time, tucking into some Fish Amritsari ($30) — snapper cooked in an onion sauce with fresh coriander and fenugreek — and Raan Sikandra ($38 for half portion, $55 for full), leg of lamb served with a coating of blended tomatoes, cashews and spices on a sizzling hotplate. We even deviated (gasp!) from the usual Palak Paneer ($25) and went for the Kadai Paneer ($25). Tying all these together were fluffy Garlic Naan ($8), Butter Naan ($8) and our favourite, the Roomali Roti ($7), a handkerchief-thin Chappati. The curries all brought unique flavours and, soaked up by the bread, proved to be a rich, satisfying meal.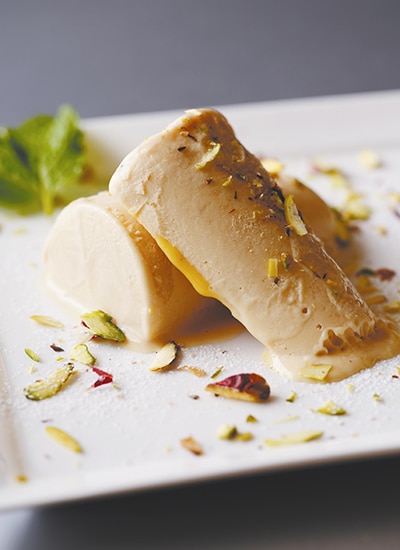 Virtually bursting at the seams at this point, dessert seemed like an improbable task. Still, I really wanted to try their range of Kulfi, traditional Indian ice-cream made from milk, spices and nuts. The Kulfi Sampler Platter ($17) gives you a chance to try all three flavours — Malai (milk), Mango and Pistachio. We went for only Pistachio and it provided a solid not-too-sweet footnote to a flavourful meal. Apart from Kulfi, the restaurant offers a multitude of traditional desserts from Gulab Jamun ($9), deep fried spheres of thickened milk dipped in rose-flavoured syrup, to Jalebis ($10), the Indian equivalent of churros soaked in flavoured syrup.
While its price point is admittedly a little on the high side, the Shahi Maharani is more than worth visiting as a luxurious treat. If you're on a tighter budget, they offer a one-for-one Weekday Lunch Buffet ($56++) — bring a friend! The buffet spread includes a variety of curries, tandoori meats, naan breads, dessert, amongst a whole lot more. On Sundays, the restaurant also puts out a Chaat & Tandoori Buffet ($36++), which I feel is a combination of the best items that their extensive menu offers.
Shahi Maharani is located at Raffles City Shopping Centre (accessible from Level 3, Fairmont Singapore), #03-21B, 252 North Bridge Road, Singapore 179103, p. +65 6235 8840. Open 12pm — 2.30pm, 6.30pm — 10.30pm daily.