Shirokiya: Exquisitely tasty & healthy Japanese cuisine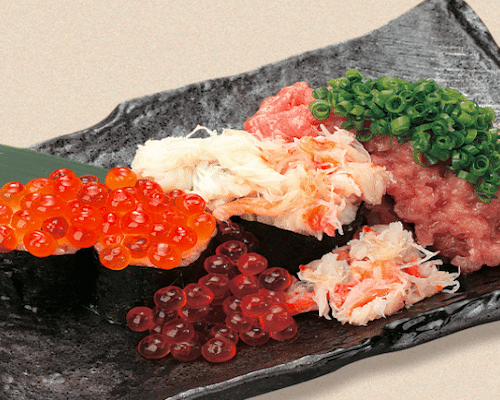 PUBLISHED January 21st, 2014 01:22 am | UPDATED May 23rd, 2017 04:13 pm
We all know that the Japanese take their food extremely seriously, and so to see humour and bonhomie wrought all over a new restaurant at Cuppage Terrace, is a refreshing one. Don't get me wrong, we're not mocking 2-month-old casual eatery Shirokiya, but rather, amused at its concept and at the same time, quite impressed by its food.
Japanese eateries are a dime a dozen here, but where can you find sushi with shredded seafood draped over the edges of small, pure-rice maki? 'The Sushi Falls' ($19.80), as it's termed, looks like waterfalls of salmon roe, torn crabmeat and pounded tuna cascading down seaweed rolls – visually puzzling but not too shabby in flavour, with fresh, clean flavours and a fine hand at seasoning.
'Body-friendly', 'cuisines good for your body' and 'delightful effects especially for women' read like a badly-translated ode to healthy food, a point that is not just shown, but explicitly told. But there's a strange educational element that is somewhat alluring about the duplex newcomer to the saturated Orchard restaurant row. Like discovering that tofu made fresh hourly – with 'estimated completion time' stated earnestly on the menu – can be so simple and delectable at the same time.
Scooped out in front of you from a wooden vessel, the silky soy blobs are best savoured with splashes of fish stock served on the side that adds spikes of umami verve. Embellishments including a range of yuzu, green tea and Okinawan salts, as well as ginger, bonito and scallions, provide a buffet of accoutrements to mix and match with the tofu. The menu espouses, 'The freshness of Tofu is our first priority. We would like you to enjoy the flavourful taste of our Tofu…,' bringing a smile to my face.
And if there is one thing that Shirokiya does right, it is proving that 'healthy food' and 'bland' can belong to different sentences. Raw Mackerel ($20) simply blow-torched in front of you serves up a sharply sweet skin from the external caramelisation of sugars, doing wonders for a lean fish used to being fried to death and slapped on rice. The flame also releases a whiff of fragrance from the fish's oils.
Okonomiyaki ($10.80), though slightly too gummy for our liking, is a pizza of fresh cabbage that is tangy and rich at the same time, with cross-swirls of cod roe cream and a plumy sauce. The range of hot pots (served with separate collagen to boot), varied sashimi and fresh salads provide a compelling reason to stick to a heart-healthy New Year's Resolution for way past January.
Dietary rules can occasionally be broken with Shirokiya's gratin of avocado and its Super Large Size Deep-fried Pork Cutlet. The first sounds like nothing Japanese and the second sounds too naughty to give up – with its 30cm length outlined in bold red and accompanied by not one, but two exclamation
marks. We were sufficiently convinced after trying its charcoal-grilled Kurobuta Pork ($23.80 medium) that the kitchen isn't adverse to belly meat and saturated fat. In fact, the pork is smoky, spicy and nicely chewy, served with a leek stir-fry that just keeps travelling from the teppanyaki plate to my mouth without warning.
There's so much that Shirokiya offers that a second visit is definitely warranted. The 'Ladies' Table' menu – plastered with the pictures of two of its best-looking chefs to entice take-up – has sufficiently piqued my interest to consider cross-dressing next time, in order to gain access to this exclusive women-only selection of nutrient-rich super-dishes.
Jokes aside, a meal at Shirokiya can open your eyes to new possibilities in Japanese cuisine that can be extremely tasty and exquisite at the same time. Just enter with an open heart!
---
Written by Mr Nom Nom
On this occasion the meal was compliments of Shirokiya
Get your Japanese food fix at NUVO: Delicious Italian-Japanese fusion food and fabulous cocktails and Sushi Kou: Great value sushi & Omakase in the CBD