Wine & Dine: The Best of Bras Basah and Bugis Precinct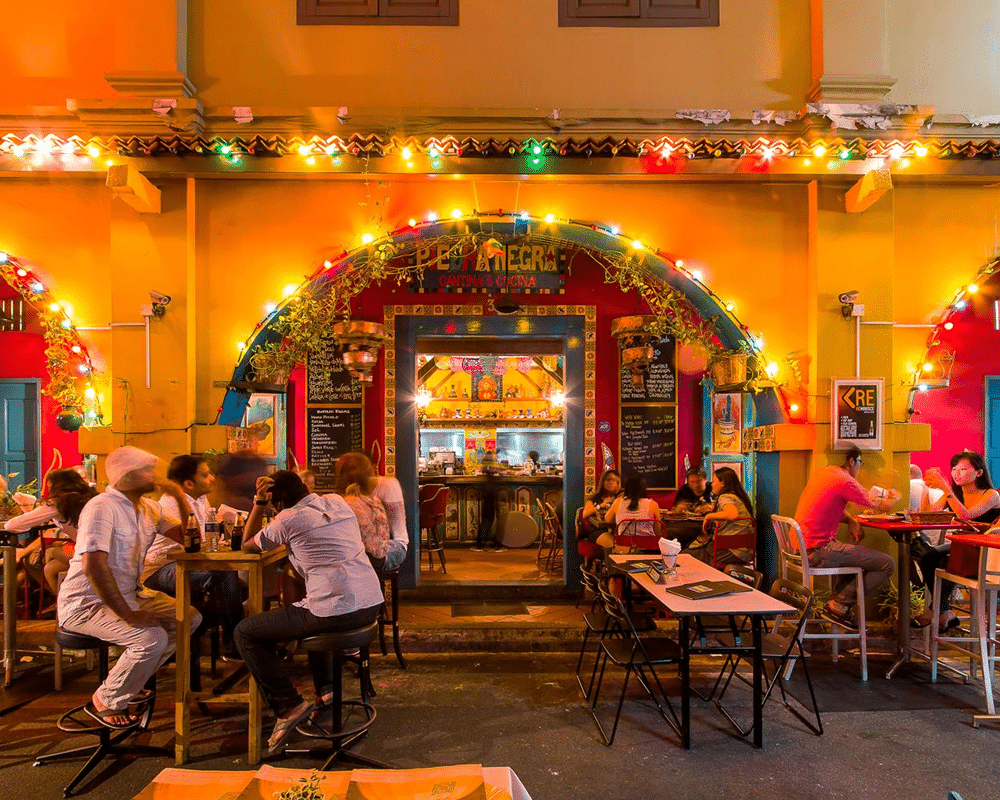 PUBLISHED September 30th, 2016 04:07 pm | UPDATED May 18th, 2020 08:35 pm
The Bras Basah and Bugis district isn't just about Singapore's museums and national monuments – the city's vibrant heritage and palpable energy can also be found within the plethora of fine food options in the area. In collaboration with the American Express Member Favourite programme, we explore the Bras Basah and Bugis precinct to find out the best place to wine and dine in the neighbourhood.

Flutes
This restaurant has been residing in the oldest section of the National Museum since 2013, but good food, wine and service have been hallmarks of the Flute experience for far longer – a total of 12 years, to be exact.
Elegant with its high vaulted ceilings, white colonial style pillars, and sublime flower arrangements, the spectacular ambience makes for a great location for a romantic evening, celebration, or even just a refreshing business lunch.
The cuisine here centres around modern Australian and British fare, and the menu changes every season (the Executive Set Lunch menu refreshes every second week of the month) to bring fresh and exciting new flavours to guests.
The latest Autumn edition (also available at $78++ for a 7-course meal) features a delightful selection that includes a fresh Irish oyster on an icy bed of Hendrick's Gin and apple cuts, a modern interpretation of the beef tartare – mixed with mushroom ketchup and bone marrow crumbs -, and an aromatic fish dish showcasing the Patagonian Toothfish. Polish off the meal with a light yoghurt panna cotta topped with a beautiful ginger flower-infused watermelon granita.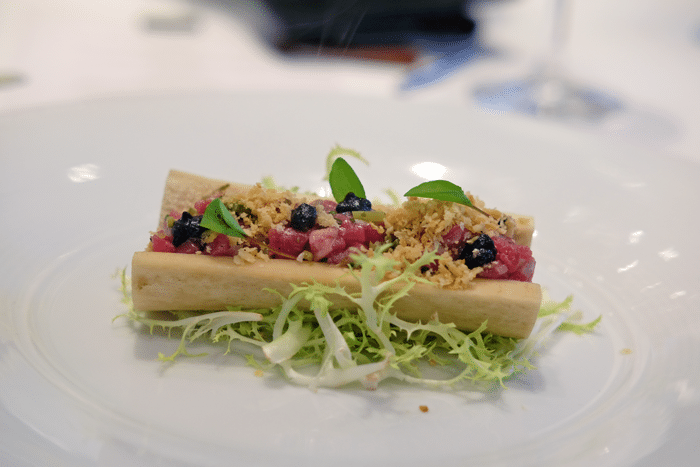 Wine lovers will be pleased to know that Flutes boasts an award-winning wine list, showcasing bottles from both the old and new worlds. Complemented with perpetually warm service and a thoughtful menu filled with possibilities, this restaurant is bound to impress.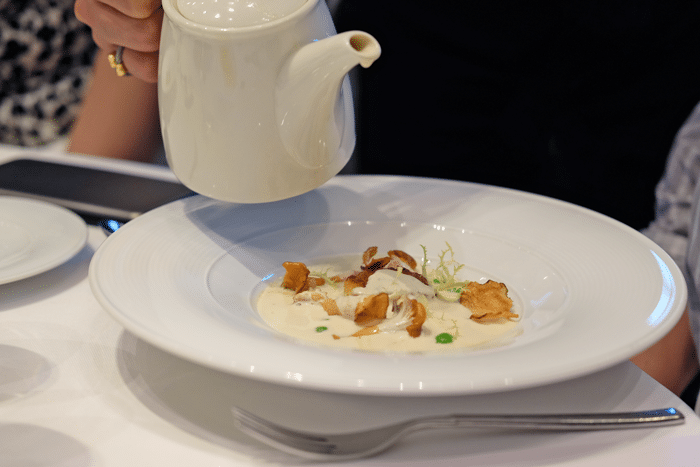 Flutes is located at 93 Stamford Road, National Museum of Singapore, Singapore 178897, p. 6338 8770. Open Mon-Fri 11.30am – 2pm, 6.30pm – 10pm, Sat 10am – 2.30pm, 6.30pm – 10.30pm, Sun 10am – 5pm.
NOX – Dine in the Dark

What we know as taste is actually a fusion of our food's appearance, flavour, smell, and texture. So what happens when you remove the visual from the equation? At, NOX – Dine in the Dark, head on a multi-sensory journey as you experience a three-course dinner ($88++) in pitch-black darkness, with only your remaining remaining four senses to guide you through the meal.
Start off at the first floor while the staff gets your table ready. Enjoy your amuse-bouche (it's the only food you'll get to see) and perhaps a signature cocktail from the bar, prepared by the head bartender Vino (formerly of La Maison Du Whisky). Once you climb up the stairs to the pitch-black dining room, you'll be guided by blind or visually-impaired individuals. Feel for your seat and your cutlery as you open up your mind to a whole new consciousness.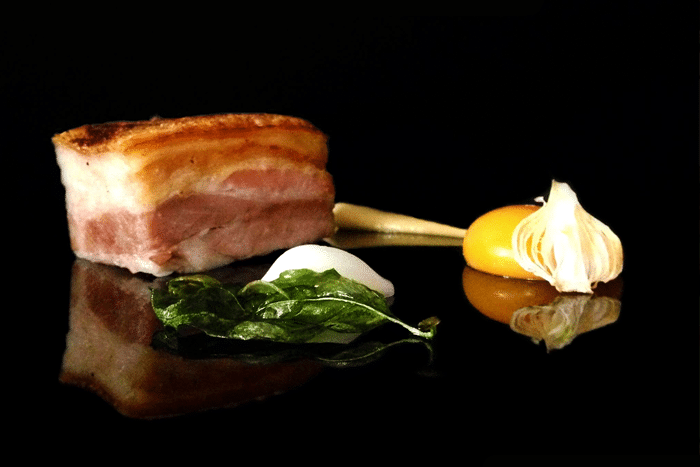 Dinner is served in three courses, and consists of four dishes each – all crafted from the finest ingredients by Chef de Cuisine Desmond Lee – who's been nominated as Chef of the Year by the World Gourmet Summit in 2015 – and his team. Possible dishes could be anything from foie gras with pineapple cubes, a chicken rocket salad, to duck confit, or a strawberry sorbet with rum and raisin ice cream. The menu changes every four to six weeks, so you can be sure that each time you head back offers a different experience.
To add to the fun, enjoy a fine wine or unique cocktail-pairing together with your meal. All dishes and drinks can be customised for your individual palate as well, whether it's alcohol-free, seafood only, or vegetarian menus. Perfect for dates (maybe not a first date) and group gatherings, plunge into an exciting new world of mystery and sensation. Just remember to make your booking up to two weeks in advance!
NOX – Dine in the Dark is located at 269 Beach Road, Singapore 199546, p. 6298 0708. Open Mon-Sat 6pm – late, Sun 6pm – 11pm (last seating at 9pm).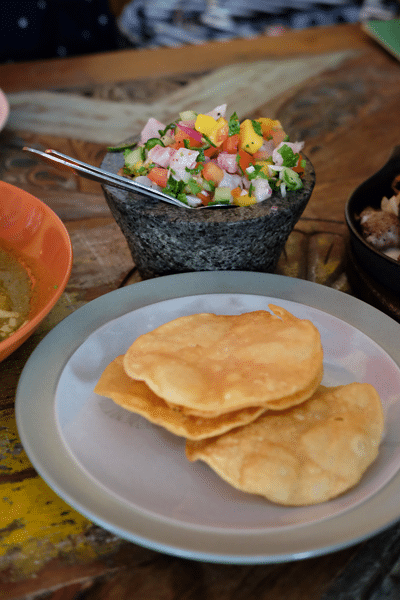 Piedra Negra
If you've ever been to Haji Lane, chances are that you've seen the tall yellow wall at the end (towards Beach Road) covered in street art and wall murals. Ignore the many tourists and hipsters taking photos outside, and head in to find one of Singapore's most authentic restaurants for Mexican cuisine.
Piedra Negra is a kaleidoscope of colours, a mishmash of Mexican-inspired decor, ethnic music, and carefree vibes. Spread across two main dining areas – splashing out to the street after dark – this buzzing place offers up amazing food at great prices. The Guacamole ($10.90) here is a must-order, and a staff will make it fresh in a stone pestle and mortar right in front of your eyes, serving it with crispy tortilla chips.
Fans of raw fish can also start with the Mango Madness Ceviche ($12.90), mixed with fresh mango chunks for a quality of freshness. The Enchiladas ($13.90) are equally fantastic – soft corn tortillas filled with a meat of your choice and topped with onions, sour cream, and queso fresco cheese – as well as Alambre ($15.90), a hearty dish of meat cubes (beef, chorizo, or chicken) and vegetables topped with melted cheese, served with flour tortillas.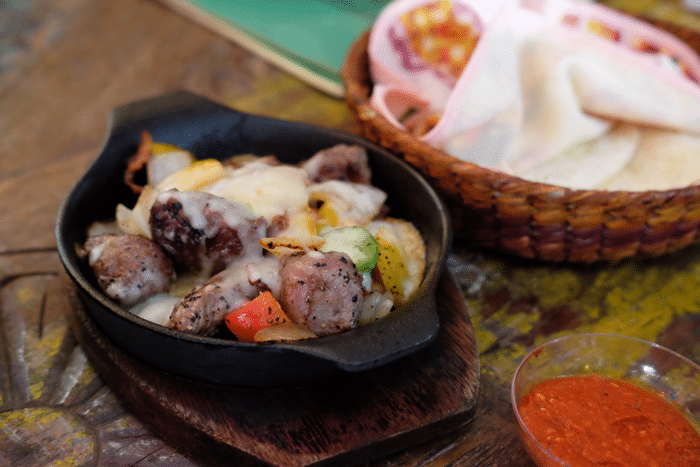 Beer bucket deals run daily, including the popular Tequila-flavoured beer Desperados and Corona, but hey, you can't go wrong with a jug of frozen margarita either. You're in a Mexican restaurant after all.
Piedra Negra is located at 241 Beach Rd & 3 Haji Ln, Singapore 189753, p. 6291 1297. Open Mon-Thu 12pm – 12am, Fri 12pm – 2am, Sat 3pm – 2am.
---
From July to December 2016, City Nomads will be partnering with American Express to release a series of neighbourhood guides on the best places to shop, dine, and play for AMEX Card Members – basically, what's good in the neighbourhood.
The American Express Member Favourite programme recognises select small merchants that are the most popular – identified through spending patterns by AMEX Card Members. Find other popular merchants by looking out for the American Express Member Favourite decal on shop windows, or by clicking here.