The Guinness Storehouse Experience: Through The Home Of Ireland's World-Famous Stout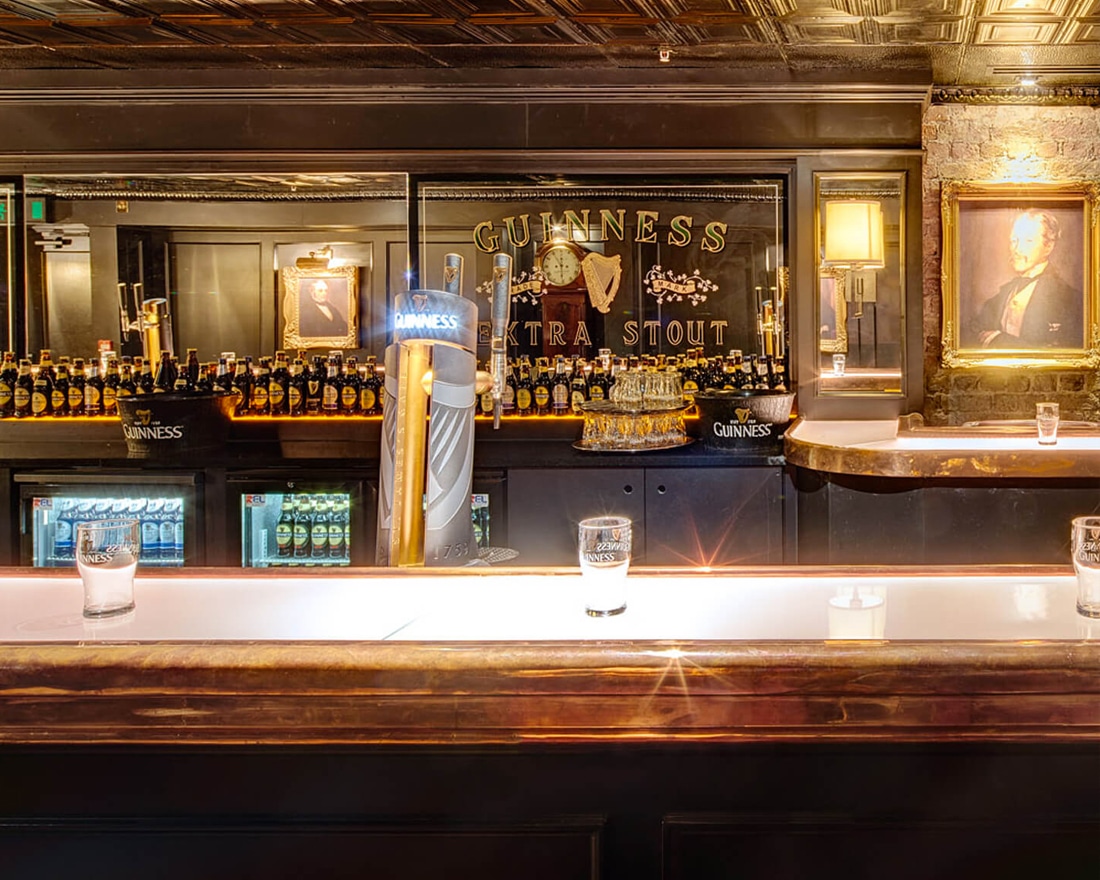 PUBLISHED March 25th, 2019 06:30 am | UPDATED March 29th, 2019 08:58 am
Ask any Dubliner about their city's most famous attraction and nearly every time, the answer you hear is the Guinness Storehouse. For good reason too: Guinness is a world-famous beer, and who wouldn't want the chance to walk through its home? We visited the site earlier this month, and it was to say the least, one of our favourite brewery experiences.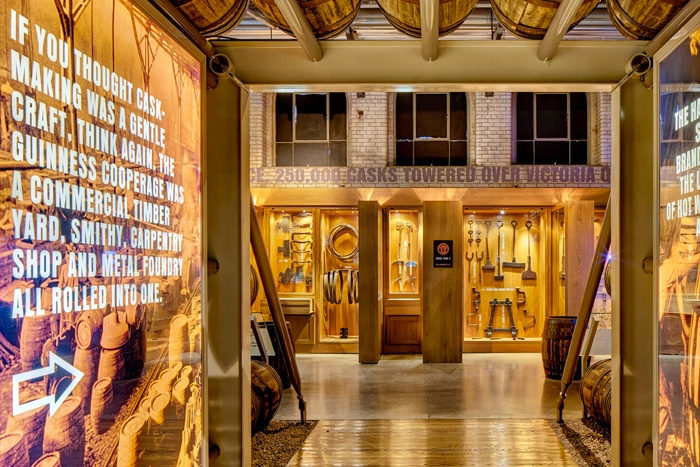 The legendary St. James's Gate Brewery has been basking in full glory in the heart of Dublin since 1759. The Storehouse itself — built in the commercial style of the Chicago School — dates back to 1904 when it was first used as a fermentation plant. Today, it's a majestic seven-storey visitor centre that's open 362 days a year and dedicated to all things Guinness. Tickets go from €$18.50 online for an adult ticket, and you also get a complimentary pint of beer (or if you're under 18, a soft drink). A self-guided tour takes at least 1.5 hours to complete, but really, stay as long as you like. Ready? Let's go.
One of the first things you see is a copy of the lease that Arthur Guinness signed to operate his brewery on the premises. And get this: it's for 9,000 years, so expect your great-grandchildren and theirs to be drinking the Black Stuff for a long time to come.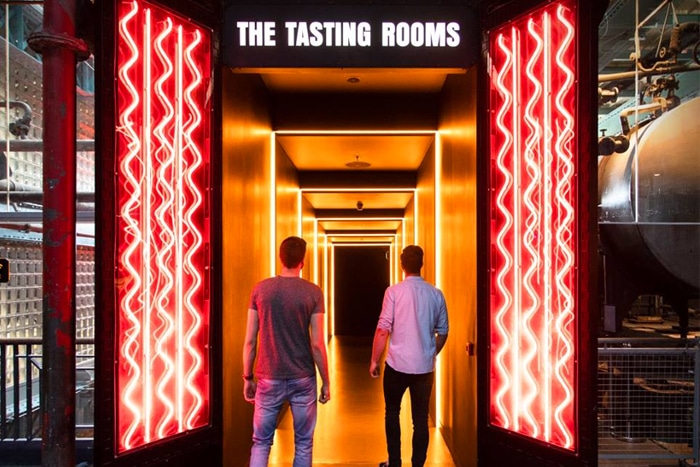 The Storehouse is a visual and technological spectacle, and there's something mesmerising around every corner, from giant wooden vats to dramatic displays of hop plants and exhibits comparable to the best museums. But one of the most impressive? A waterfall bathed in blue light, representing the water from Wicklow Mountains that Guinness uses to brew its stout.
Move up to the next floor where you'll discover what goes into the making of each and every pint. Walk through the maze of halls to read about the brand's 260-year-old history, and watch how their grains are processed through futuristic computer animations. Fun fact: did you know Guinness uses 100,000 tonnes of Irish-grown barley per year? Or that 'firkin' is a size of cask that's smaller than a keg? The latter is something you will discover at the Cooperage, where massive barrels stacked above one another form a glorious entrance to the exhibit.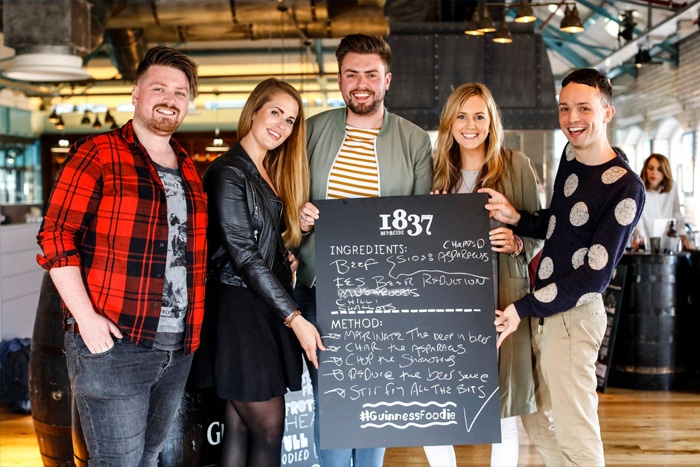 But let's face it, you really want a swig of Guinness now. Make your way past a dark corridor lit with red neon lights to the Tasting Room, which is stark white in contrast. The multi-sensory experience is complete with tall containers filled with the aromas of different ingredients, like hops, which is grassy and floral, and malt, which smells like peaty cereal. Then you get your first velvety drop of the iconic stout, and it's as delicious as you could expect.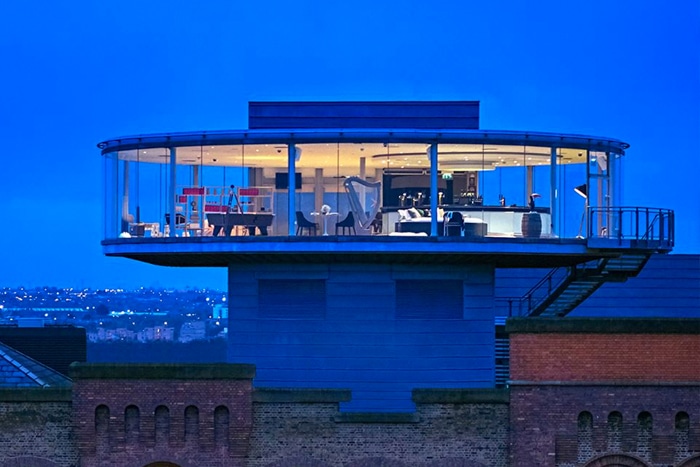 Want to actually pour your own pint? Use your ticket at The Guinness Academy to redeem your complimentary pint, where you'll learn about the six steps it takes for a perfect pour, and even get an official certificate to prove it. Pro tip: pay attention to the 'harp' on the glass!
If you think of the Storehouse's seven stories as a beer, then the chic Gravity Bar (ticketed entry only) on top is the 'head of the pint'. Head up for to enjoy incredible panoramic views of Dublin — best during sunset with your pint in hand. There are also three restaurants and bars on the upper floors. Get a taste of the traditional Irish pub experience at Arthur's Bar, relish in comfort Irish fare at the Brewer's Dining Hall, or get a little more adventurous at 1837 Bar & Brasserie — a pint of Guinness and Dublin's finest oysters? It's a match made in heaven.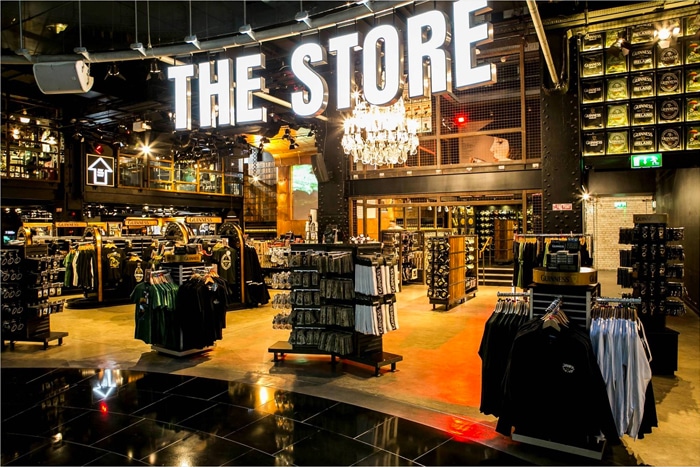 You might be near the end of your Storehouse experience now, but there's still something exciting left: taking a lift back to the first floor for the mega Retail Store. Needless to say, this is huge and full of Guinness memorabilia and exclusive merchandise, such as bottle cap catchers, branded t-shirts and sweaters, and beer glasses. The must-buys in our opinion are the ones you can imbibe: Guinness chocolates, bottles of Hop House 13 Lager, West Indies Porter, Rye Pale Ale, and other Guinness 'Brewers Project' beers.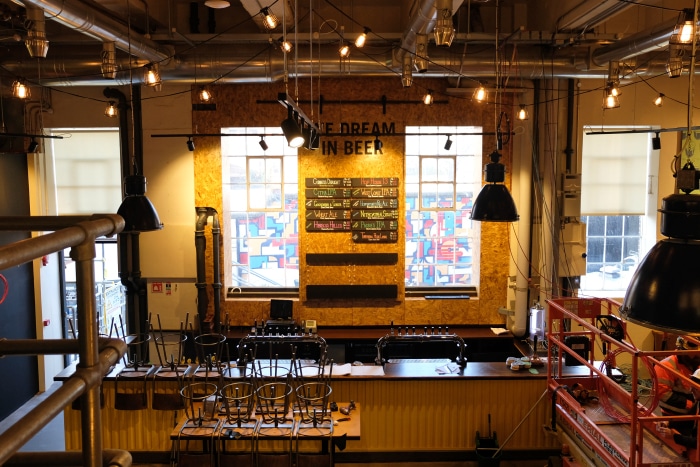 Speaking of special beers, be one of the first to taste experimental brews at the Open Gate Brewery taproom, where Guinness Brewers are given licence to explore new recipes. Tickets are required, but when you consider things like the crowd-favourite Citra IPA, Hopportunity Pale Ale, and Hibiscus Helles, it's totally worth it.
The only question left is, when are you going to visit those iconic gates?
The Guinness Storehouse is located at St James's Gate, Dublin 8, Ireland, p. +353 1 408 4800. Open daily 9.30am – 7pm (Late opening during July and August, 9am – 8pm, last admission at 6pm). Entry tickets start from €18.50 when you buy online and includes a pint of Guinness plus a tasting in the Tasting Room.