The Shoemaker's Elf: Shoe nirvana is but a click away!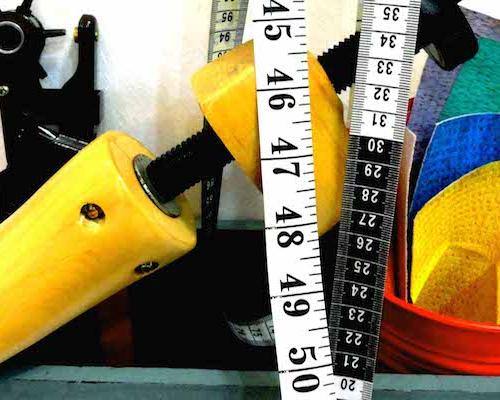 PUBLISHED May 23rd, 2014 01:11 am | UPDATED January 25th, 2016 11:15 pm
Whether you have fancy feet, awkward feet, extremely large feet, feet as flat and wide as a platypus' beak, or just have creative tendencies and a penchant for the unique, bespoke design is always a deeply attractive but prohibitively expensive prospect. I always imagined that having bespoke shoes made for you is the kind of thing that only princesses do. As appealing as the idea might be, the imagined cost has always put me off pursuing the idea. Which is unfortunate because I have very silly feet that could really do with a little extra tender loving care and the standard offerings from the high street are rarely up to the job.
So…what if I told you that I had discovered a crafter of custom made women's shoes who is able to create everything from flats to vertiginous heels in your own colour ways and design preferences, that you could customise every element of your dream shoe, or even (rather excitingly) create your own designs or those – let's say lent from, because copied is such a bad word – your favourite designers …with prices starting at only $150?
Excited much? Fulfilled your every dream? I knew it.
The Shoemaker's Elf is a recently launched business here in Singapore that allows you to design a pair of shoes you truly love, for an exceptionally reasonable price. For total ease, you can head to the interactive and very fun website, play around with the type of shoes you want (heels, sandals, flats), customise your colour, fabric, heel height, sling back, peep toe and any adornments, check out, and you're done.
If you're looking for a little more guidance or your feet aren't of a standard size, we highly recommend that you make a booking with Chief Elf and business founder, Seetal Randhawa, a lovely lady who will guide you through the process with ease and experience. With a personal appointment, you can feel the fabrics, hold the shoes (and coo a little perhaps!) and have your feet drawn and measured to ensure that your end product fits like… well, a glove.
Chatting to Seetal, you quickly understand that this is a real passion project for her, in fact it took her 9 months to find the right people to ensure the quality craftsmanship she wanted to pass on to her customers. But she's obviously doing something very right because word-of-mouth has gotten her to the point that her custom made shoes adorned the feet of models for local brand Triologie at the Audi Fashion Festival. Not too shabby right?!
I popped into the showroom at Tanglin Shopping Centre, uncertain as to what I wanted and whether The Shoemaker's Elf could be the real deal – bespoke shoes at affordable prices? But I have to say, I'm a convert. I have total confidence and cannot wait to receive my order. I feel like I have discovered the best thing ever!
Seetal…on behalf of women everywhere, I thank you.
---
Written by Heh Zee