The Weekly Grub: 5 Things To Eat And Drink In Singapore This Week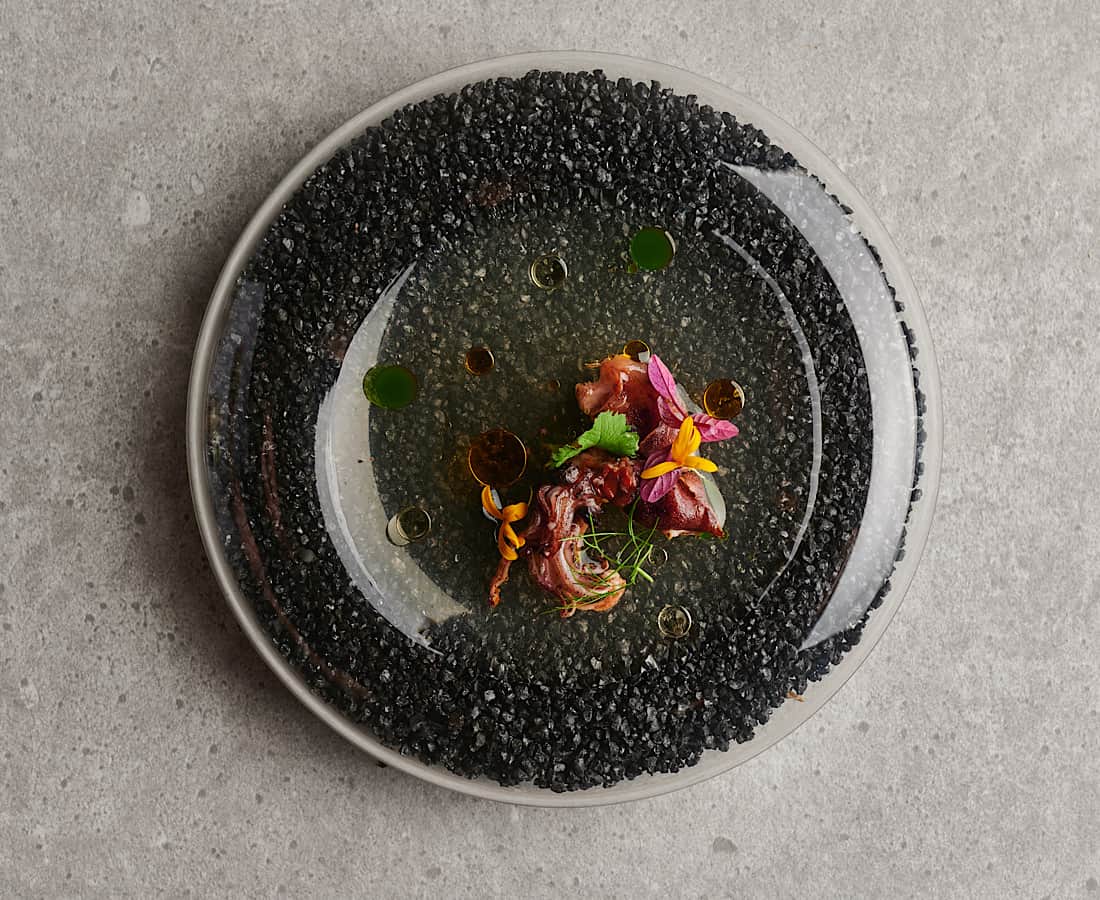 PUBLISHED March 24th, 2021 06:00 am
To welcome the new season, this week is all about new food and drink launches. Relish in a contemporary Italian seasonal menu, or go old-fashioned with dim sum delights. Vegetarian-friendly foods are in abundance, and new gin cocktails are available. Plus, a limited release whisky launches exclusively in Southeast Asia.
Taste of Spring at Braci
Spring to life at one Michelin-star restaurant, Braci, whose carefully-crafted menu along with charming views of the Singapore River. The progressive Italian restaurant plays with simple seasonal ingredients to create a palatable journey in celebration of spring. Highlights of their seven-course spring menu (S$208++ per person) includes White Asparagus bathed in milk, glazed in butter sauce, and served with salsa verde. While their Topinambour is a seafood medley of charcoal-smoked Alaskan king crab and aged seaweed.

Braci is located at 52 Boat Quay, #05-01/ #06-01, Singapore 049841, p. +65 6866 1933. Open Tuesday to Saturday lunch, noon to 2pm (last order 1.30pm). Open Monday to Saturday dinner, 1st seating: 6pm, 2nd seating: 8.30pm. 
TiNDLE Chicken Launches In Singapore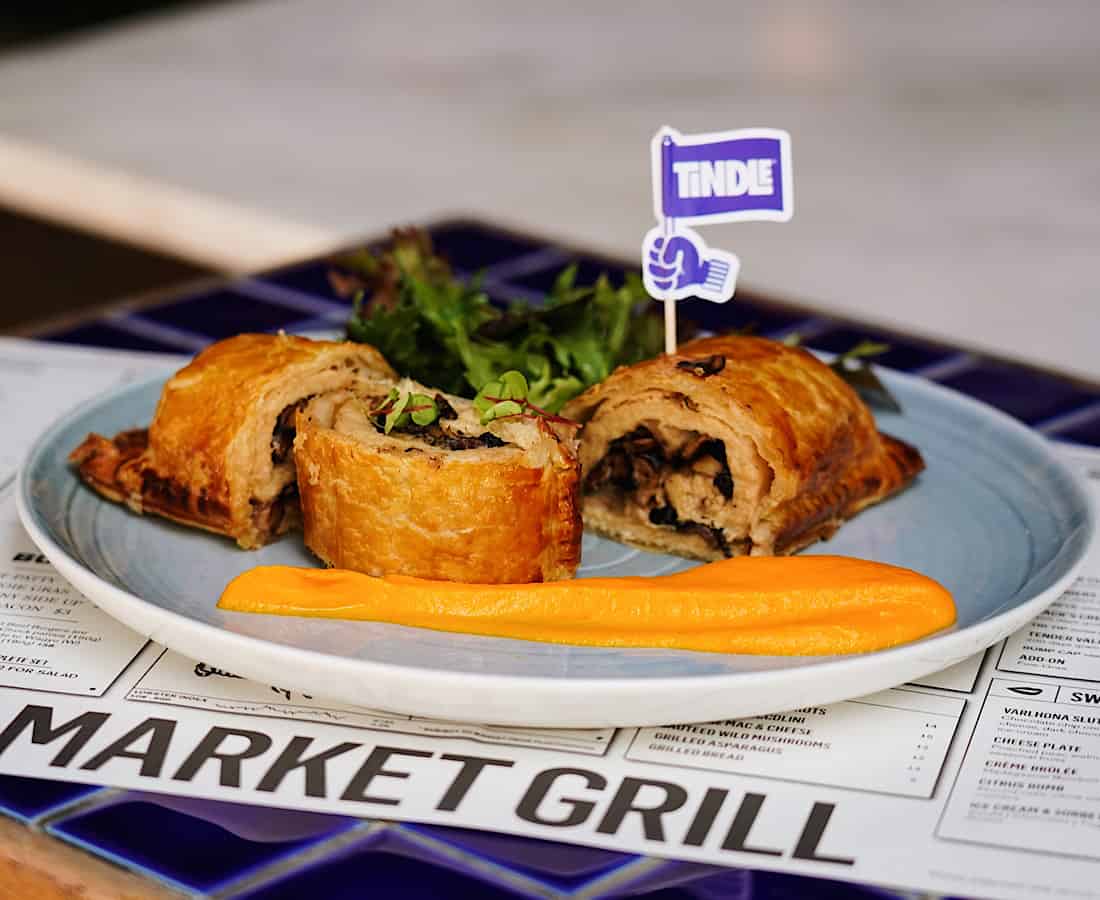 Future-looking food company, Next Gen Foods is introducing TiNDLE to Singapore, which recreates the tender taste of chicken through plant-based alternatives. You'll find the antibiotic, hormone-free plant-based chicken at Singapore's most popular restaurants. Beloved burger joint, Three Buns , cooks up From Russia With Love (S$20), a TiNDLE Kiev burger with roasted garlic and parsley butter. The Market Grill is also serving up a mouth-watering and healthy, TiNDLE Chicken Strudel (S$32), with fragrant chestnuts, mushrooms, and carrot puree. It's a vegetarian-friendly meal with all the richness of hearty meats.
TiNDLE now available in Singapore. 
A CIN-ful Night of Gin Cocktails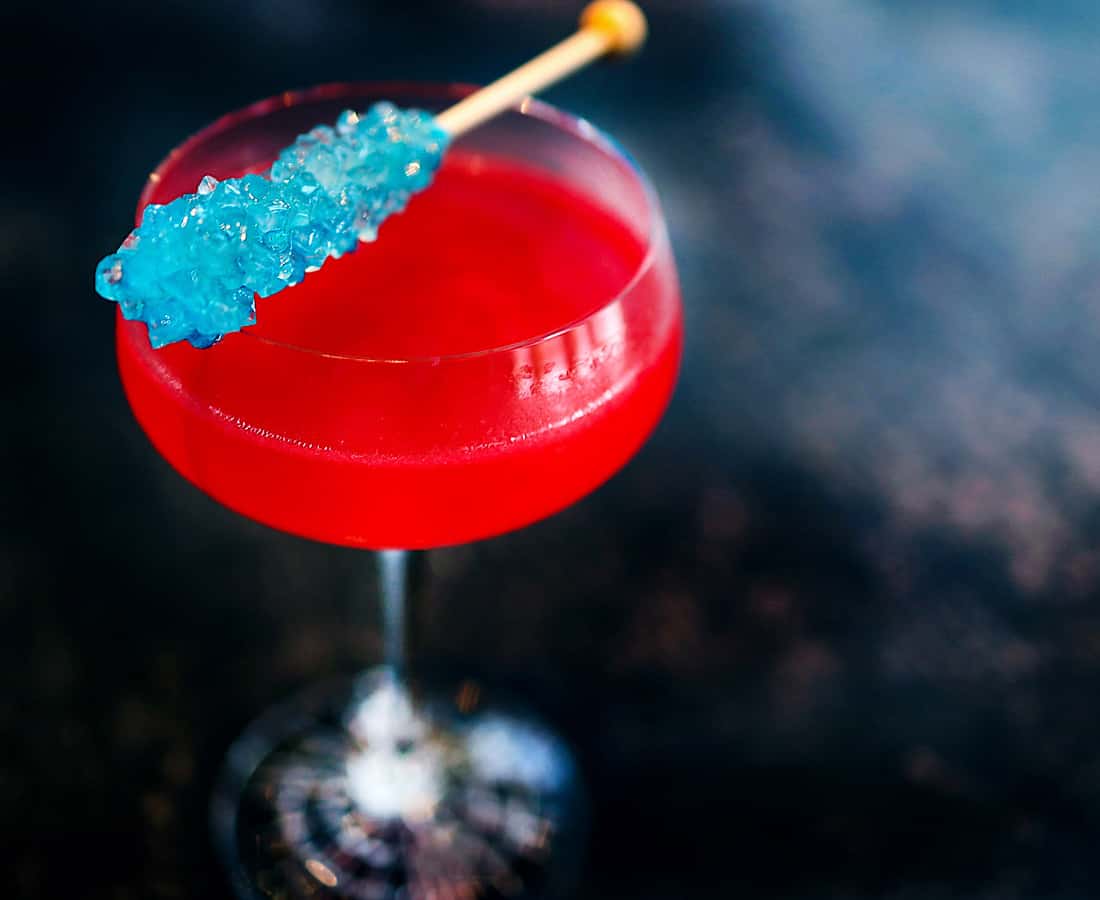 CIN CIN, opened in 2016 as Singapore's first gin bar, concocts new cocktails inspired by local flavours. The Singapore Sling gets a makeover with CIN CIN's Majulah Singapura (S$25++) – light and refreshing from pineapple juice and cherry brandy, with floral, herbaceous undertones of Brass Lion gin. The cheekily-named Let's Par-Tea (S$25++) is a tea-rifficly rich blend of Straits Chai Tea and malty Kyrō Gin, mixed with honey-cinammon syrup. If you find yourself on a ladies' night out, the Sweet Lah You (S$22++) steals the spotlight with its hot-pink appearance – Kyrō Pink Gin, watermelon juice, and cotton candy syrup.

CIN CIN is located at 100 Peck Seah Street, #01-02 Singapore 079333, p. +65 6385 2604. Open Monday to Friday, 5pm – 10.30pm, Saturday, 3pm to 10.30pm. 
Delectable Delicacies at Wan Hao Chinese Restaurant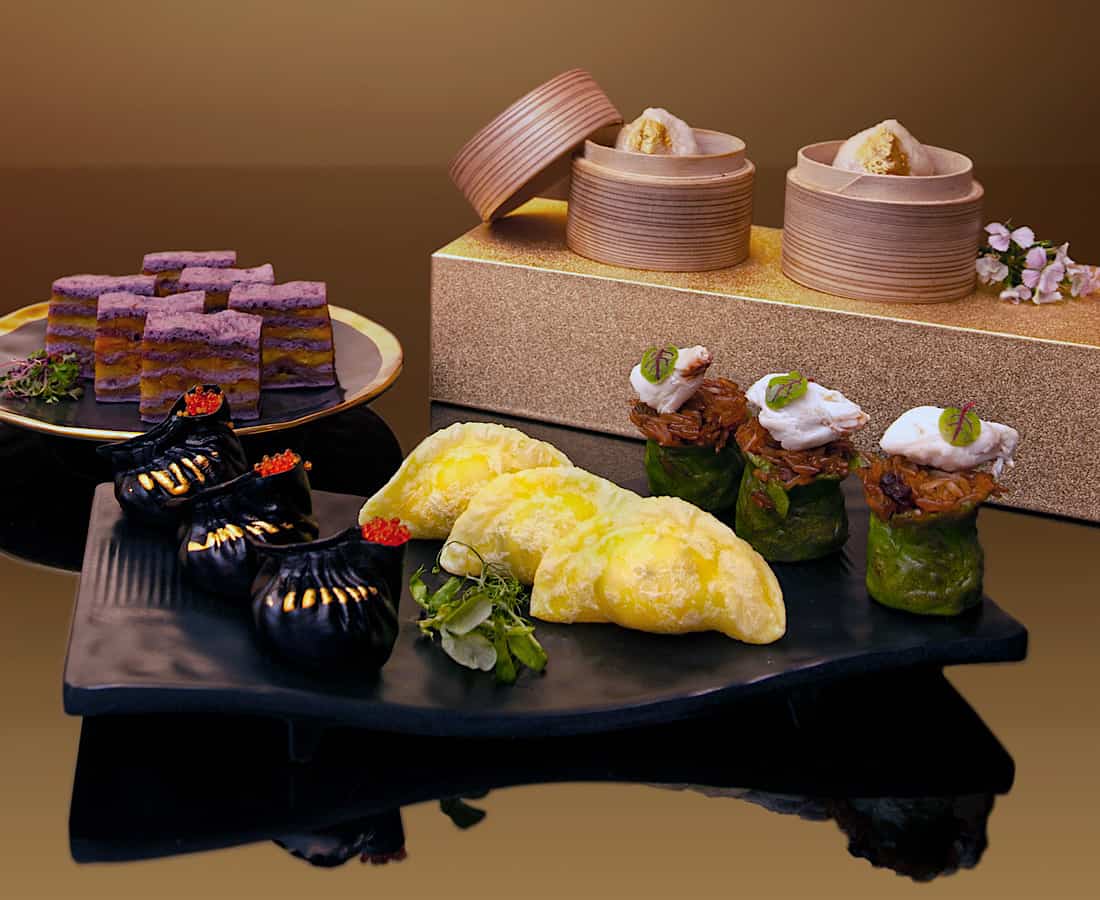 Wan Hao Chinese Restaurant at the Marriott Singapore, introduces two new dining promotions that are all that and dim sum. Their Dim Sum Artistry menu, available till 31 March (lunch only) are sweet and savoury selections of Deep-Fried Chinese Chives Iberico Pork Glutinous Dumpling ($3++ per piece), Purple Sweet Potato Custard Layer Cake ($2.50++ per piece) and more. And from 1 to 30 April, indulge in Wan Hao's Exquisite Eel Creations. The popular Japanese ingredient is translated into Chinese dishes, like their Poached White Eel with Premium Chinese Wine in Superior Soup ($58++ per portion).

Wan Hao Chinese Restaurant is located at, Singapore Marriott Tang Plaza Hotel, 320 Orchard Rd, Singapore 238865, p. +65 6831 4605. Open Monday to Friday, 12pm – 3.30pm, 6.30pm – 10.30pm. Saturday & Sunday, 11.30am – 3.30pm, 6.30pm – 10.30pm. 
Get Bruichladdich's Exclusive

Micro Provenance Single Cask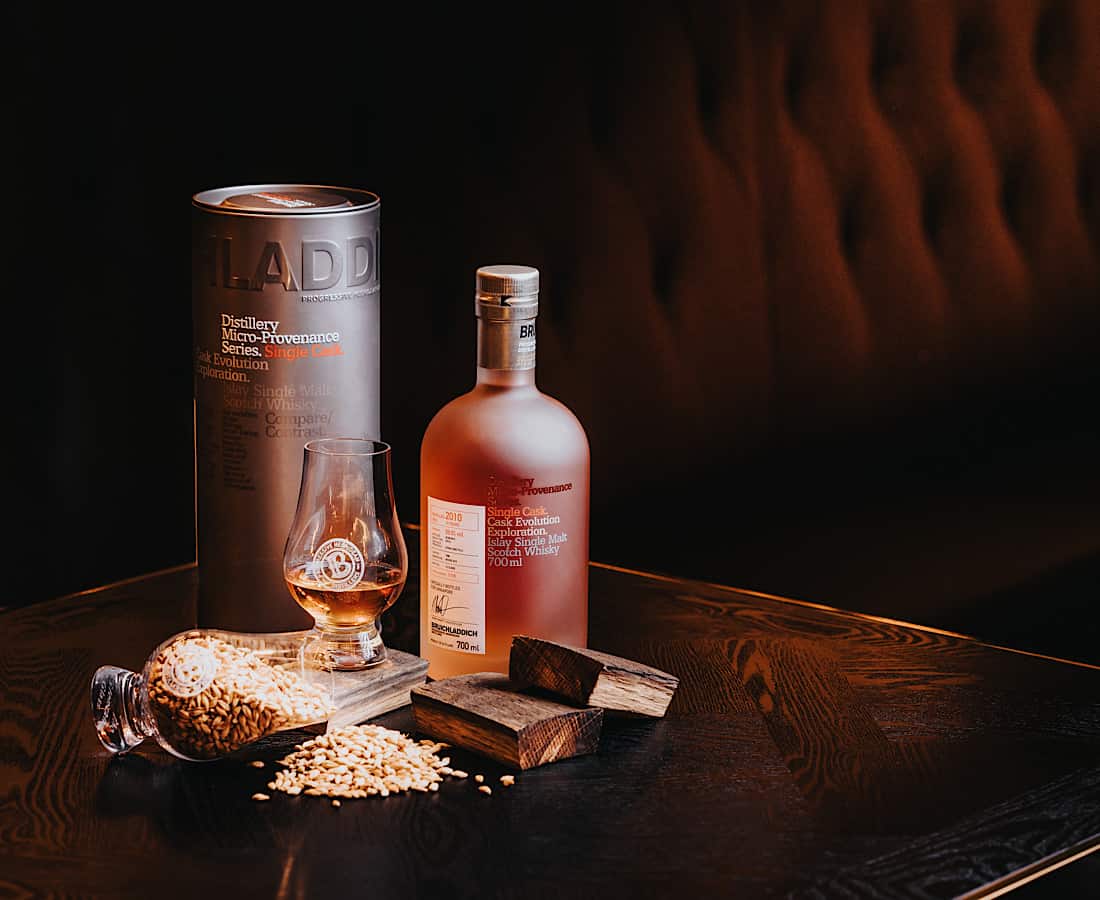 Scottish whisky distillery, Bruichladdich, brings their Micro Provenance single cask to Southeast Asia for the first time ever! This limited release of 2010 Micro Provenance features unpeated Bruichladdich, aged for ten years in second fill-Syrah barrels and bottled at cask strength (59.5% ABV). Each cask from the Micro Provenance range is unique to their age, storage, and cask type. But true to Bruichladdich's standards, embodies the whisky distillery's focuses on quality of flavour. Specially selected and bottled for Singapore and Malaysia, only 144 bottles are available for this limited release (S$230, 700ml).
Bruichladdich Micro Provenance Single Cask is available at The Straits Wine Company.