Juniper Junkies: The Best Unusual Gins To Refresh Your Stash In 2020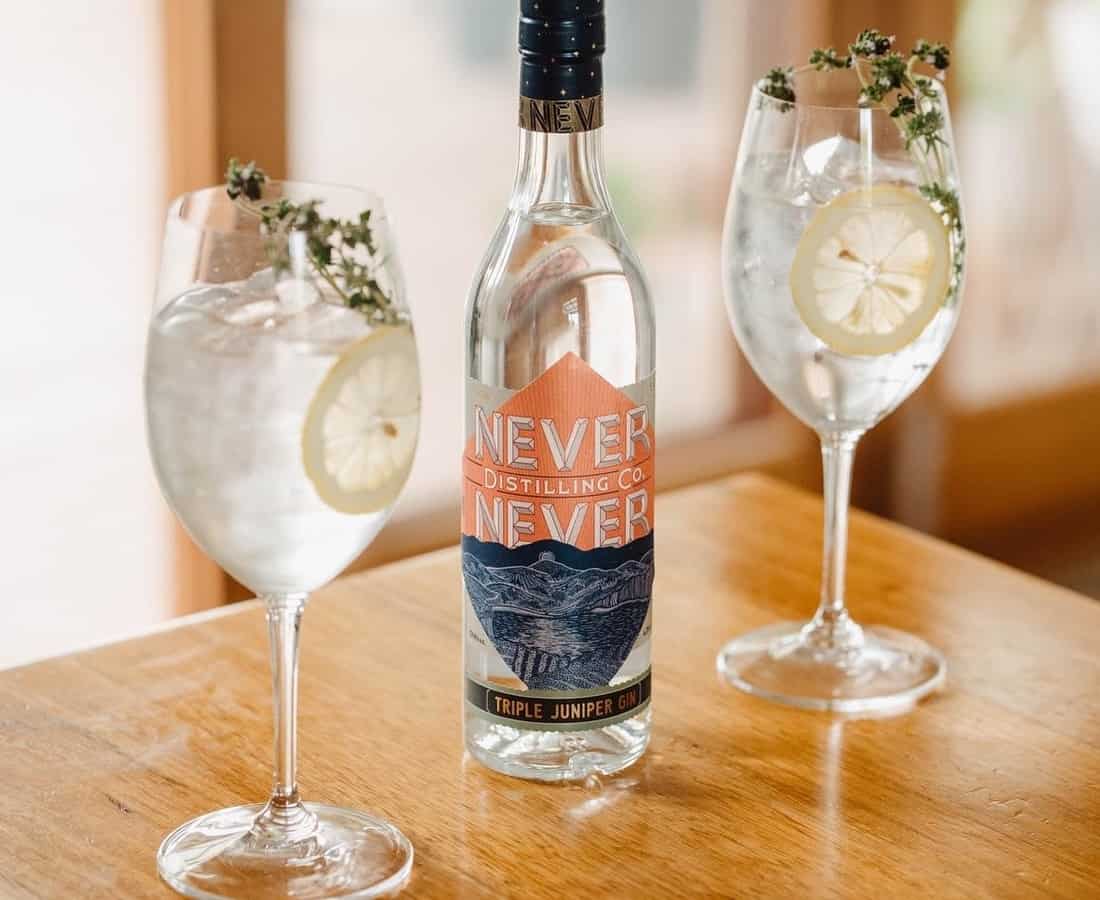 PUBLISHED June 9th, 2020 03:59 pm | UPDATED June 28th, 2020 06:04 pm
There's no doubt about it: gin is in. The old-fashioned tipple once dubbed 'mother's ruin' is enjoying a craft revival, with dozens of craft distillers getting into the spirit in the last five years. And you can bet that they're going bold with the botanicals. From Sichuan peppercorns to Douglas fir, distilleries the world over are drawing on native produce to create some truly unique expressions. This World Gin Day, travel through your bottle with our lust list of 15 unusual gins, all available in Singapore.
Melbourne Moonshine MeMo Gin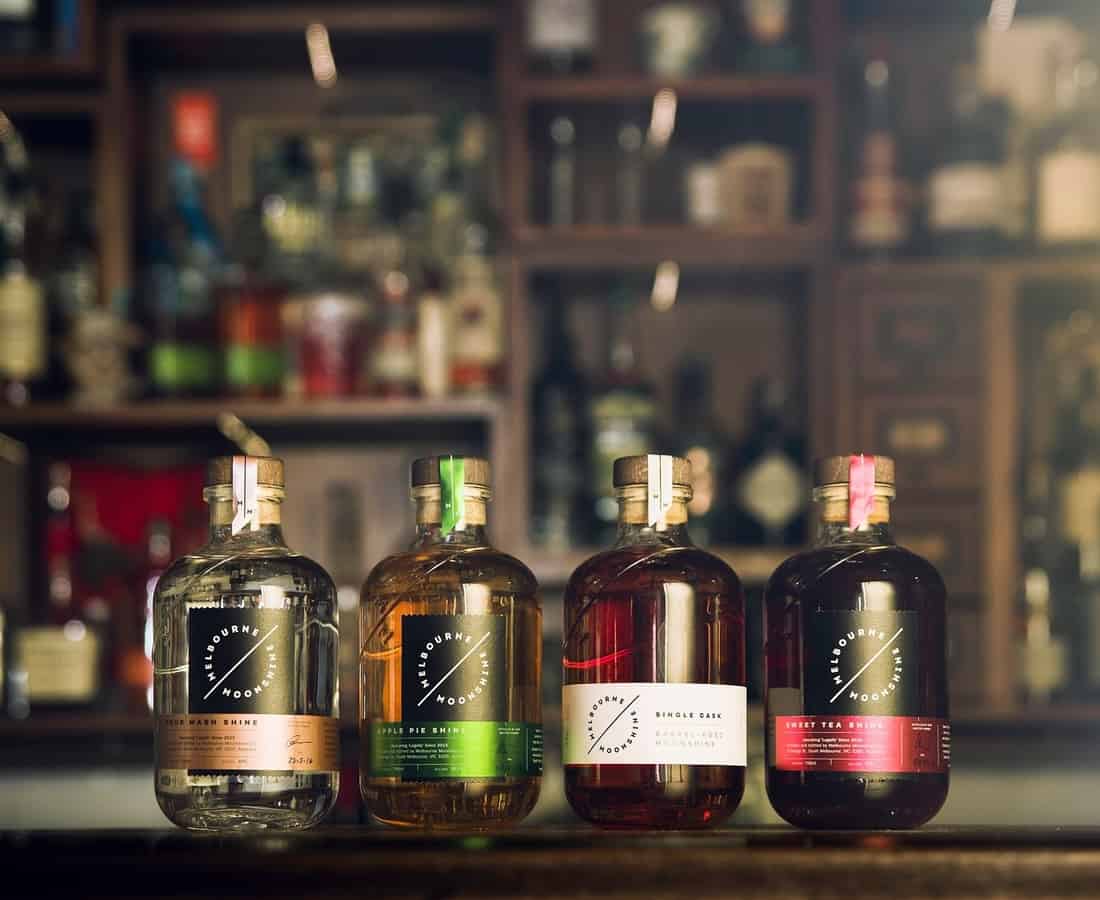 Melbourne is famed for its coffee culture, and it's slipped its way even into the city's distilleries. The folks at Melbourne Moonshine have crafted the perfect morning pick-me-up with MeMo Gin, a London Dry-style number featuring cascara (coffee cherry husks). With only six botanicals, this gin is clean and crisp, opening fresh with orange notes and rounding out into subtle coffee sweetness. Break this out for a Negroni or martini.
Shop MeMo Gin at Spirit & Penance.
Sorgin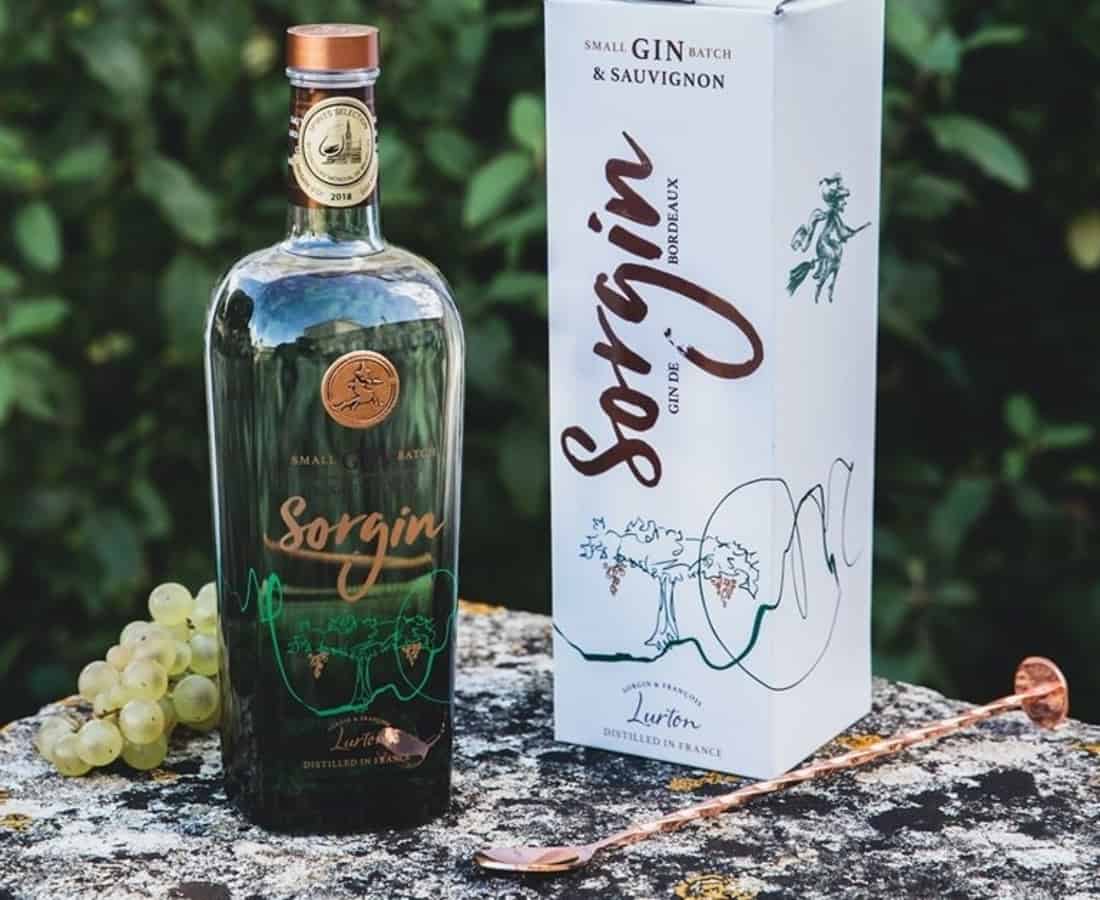 When fifth-generation French winemaker François Lurton decided to diversify into spirits, he wove together the best of both worlds. Sorgin (meaning 'witch' in Basque) is the enchanting lovechild of Sauvignon Blanc grapes and juniper berries, along with floral botanicals like violet, broom flower, and blackcurrant buds. Refreshing, silky, and elegantly fruity, this sipping potion is set to put wine lovers under its spell.
Shop Sorgin at Gain Brands. 
St George Terroir Gin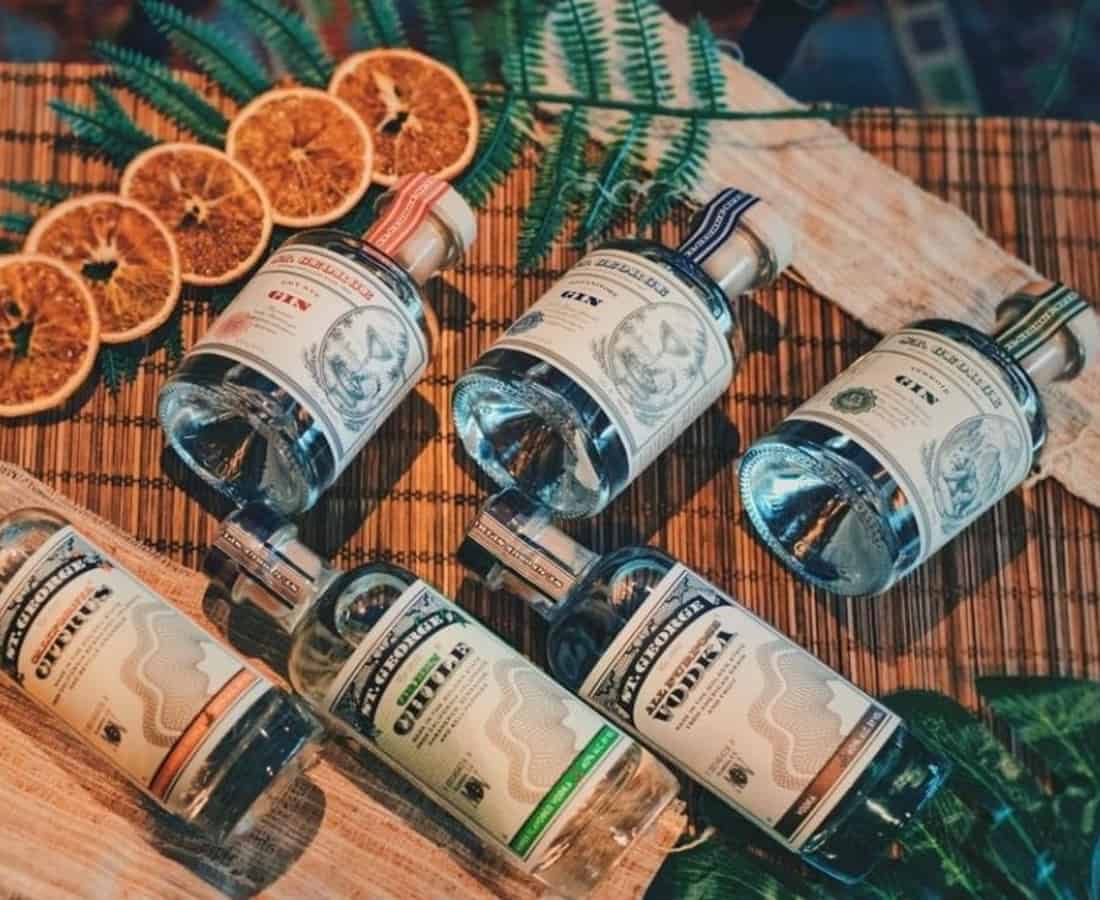 Once a concept exclusive to wine, 'terroir' is sneaking into the gin world on the backs of locally-inspired expressions. Take St George Terroir Gin, a woodsy bottling that transports you straight to the Californian forest which birthed it. Crafted from wild Douglas fir, California bay laurel, coastal sage, and roasted coriander among others, this has all the piney, rosemary warmth of Christmas cheer. Sip it on a cool night, or serve in a gin fizz to play up those minty sage notes.
Shop St George Terroir Gin at EC Proof. 
Copperhead Gin – The Gibson Edition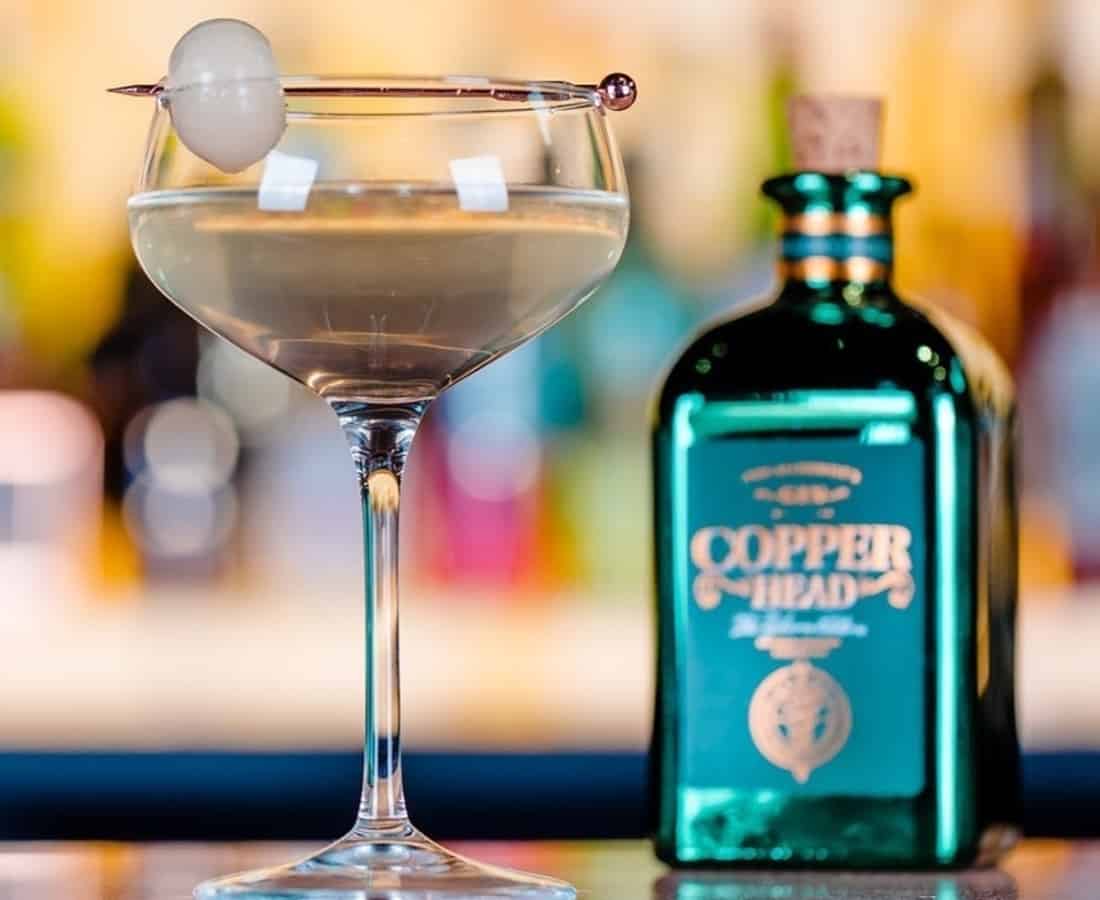 If you're a firm onion-lover in the Great Gibson Debate, this gin will get your mouth watering. A collaboration with Marian Beke – owner of renowned London watering hole The Gibson – Copperhead Gin's The Gibson Edition is a savoury number inspired by the famous pickled onion martini. Boasting 13 spices traditionally used in pickling – mace, pepper, cassia, ginger among them – it's quite the umami bomb. Best served, of course, in its namesake tipple.
Shop Copperhead Gin – The Gibson Edition at Destination Beverage. 
Empirical Spirits Charlene McGee Blend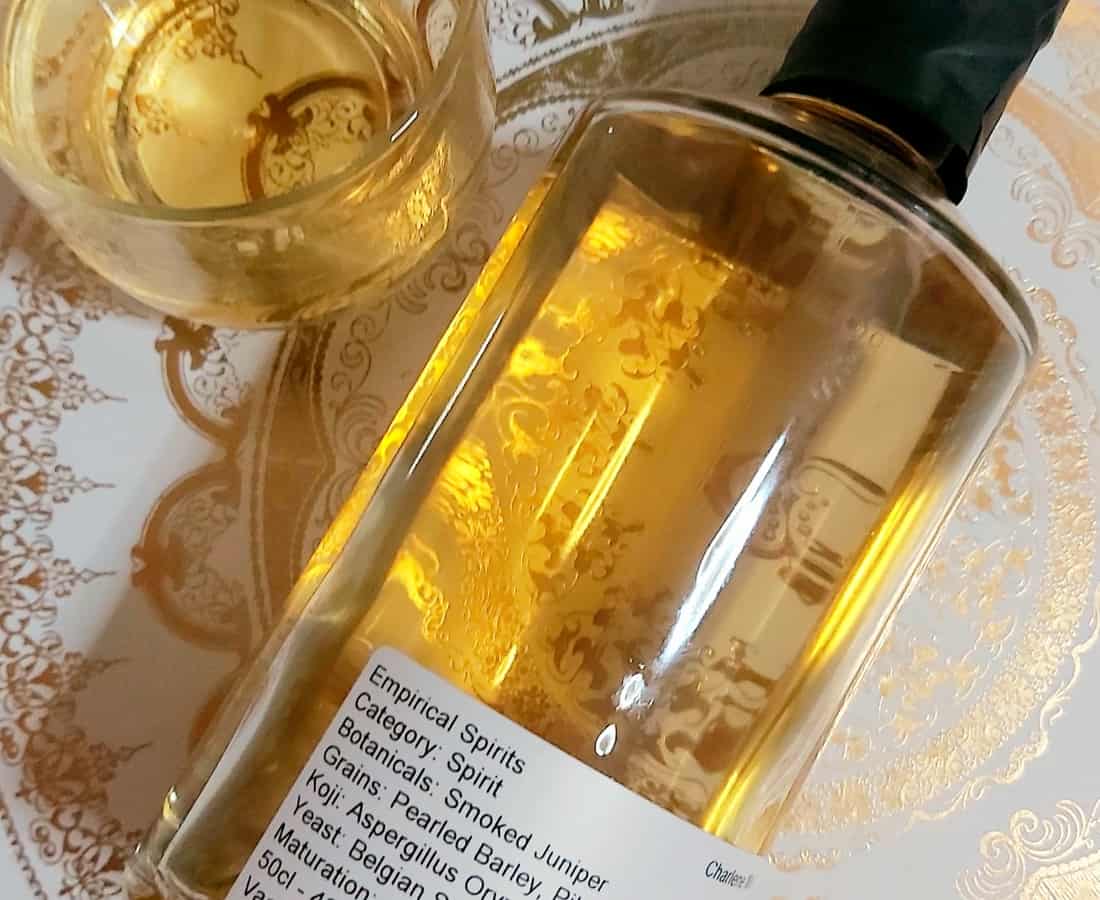 A juniper spirit with a whisky-like soul, Charlene McGee is an ode to the proud Scandinavian tradition of smoked foods. Crafted by category-defying Copenhagen distillery Empirical Spirits, juniper berries are smoked with their own wood, with the final distillate left to age in Oloroso sherry casks. What emerges is a berry-rich, resinous blend woven through with barley sweetness, while packing all the smoky heat of a good Scotch.
Shop Charlene McGee at Selects SG. 
**In the spirit of World Gin Day, Selects SG is offering 15% off selected gins including Charlene McGee, valid from 11 to 17 June 2020. 
Black Tomato Gin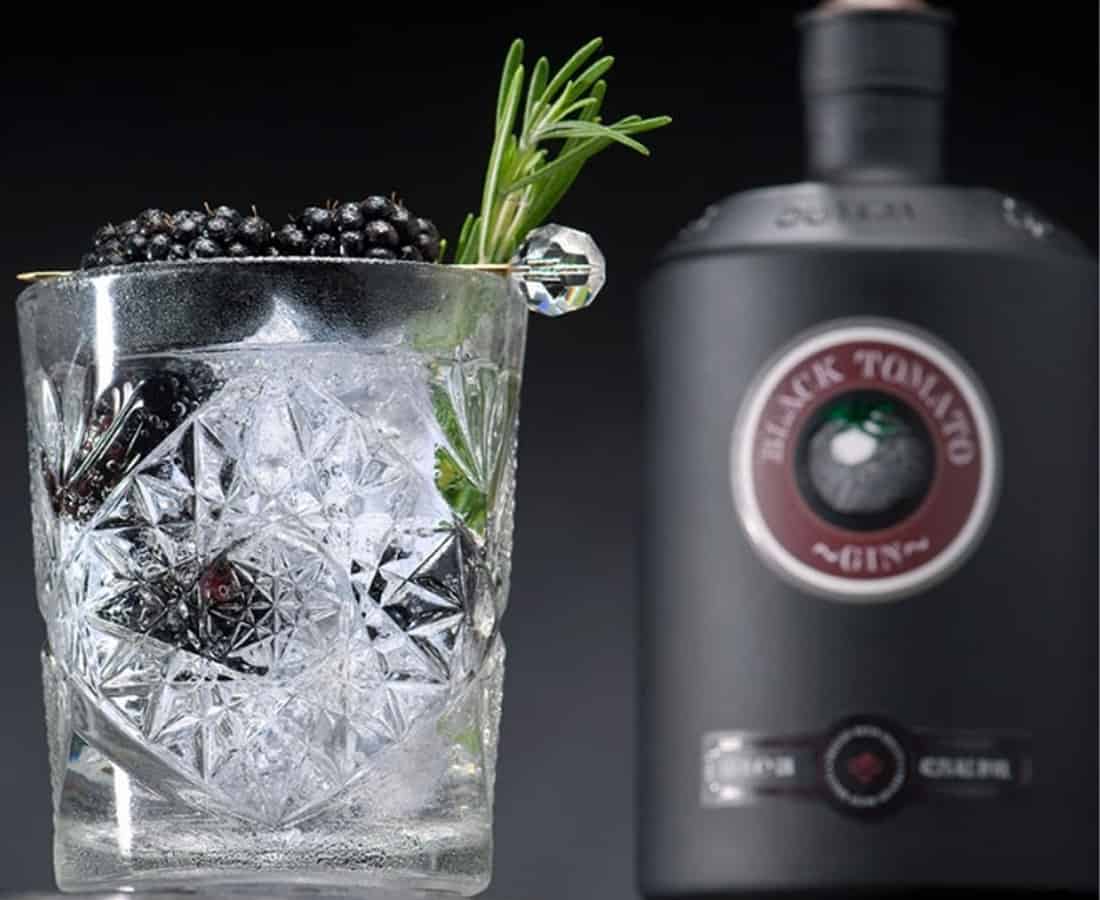 As the name promises, Dutch master distiller Meindert Kampen's gin gets weird and wonderful with homegrown black tomatoes. Plucked fresh and macerated, the tomato distillate is married with salt water from the Holland coast and other 'secret' botanicals. On the nose, this gin positively bursts with summery ripeness; on the palate, the tomato is softer and sweet, balanced by the briny tang of sea salt. Serve in a G&T for a wholesome sundowner.
Shop Black Tomato Gin at Gain Brands. 
AMASS Dry Gin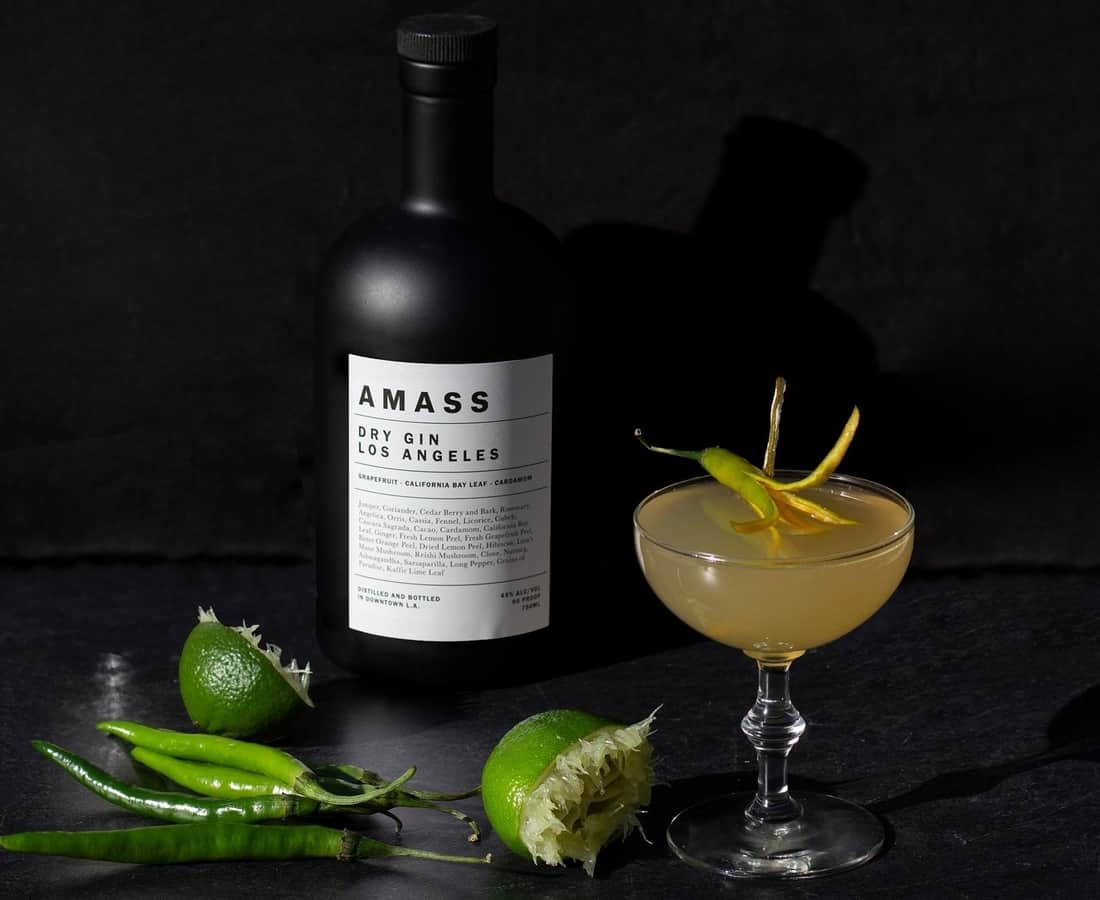 Weighing in with a whopping 29 botanicals, this Los Angeles gin is as lively and eclectic as its city of birth. Here, juniper takes a back seat; native botanicals like California bay leaf and Cascara Sagrada give it its herbal, earthy body, while fresh citrus and coriander notes pop throughout. A dash of long pepper and two kinds of mushrooms – lingzhi and lion's mane – conclude our flavour trip with an umami hit. To be sipped slowly and luxuriously.
Shop AMASS Dry Gin at Dyspatchr. 
Brass Lion Pahit Pink Gin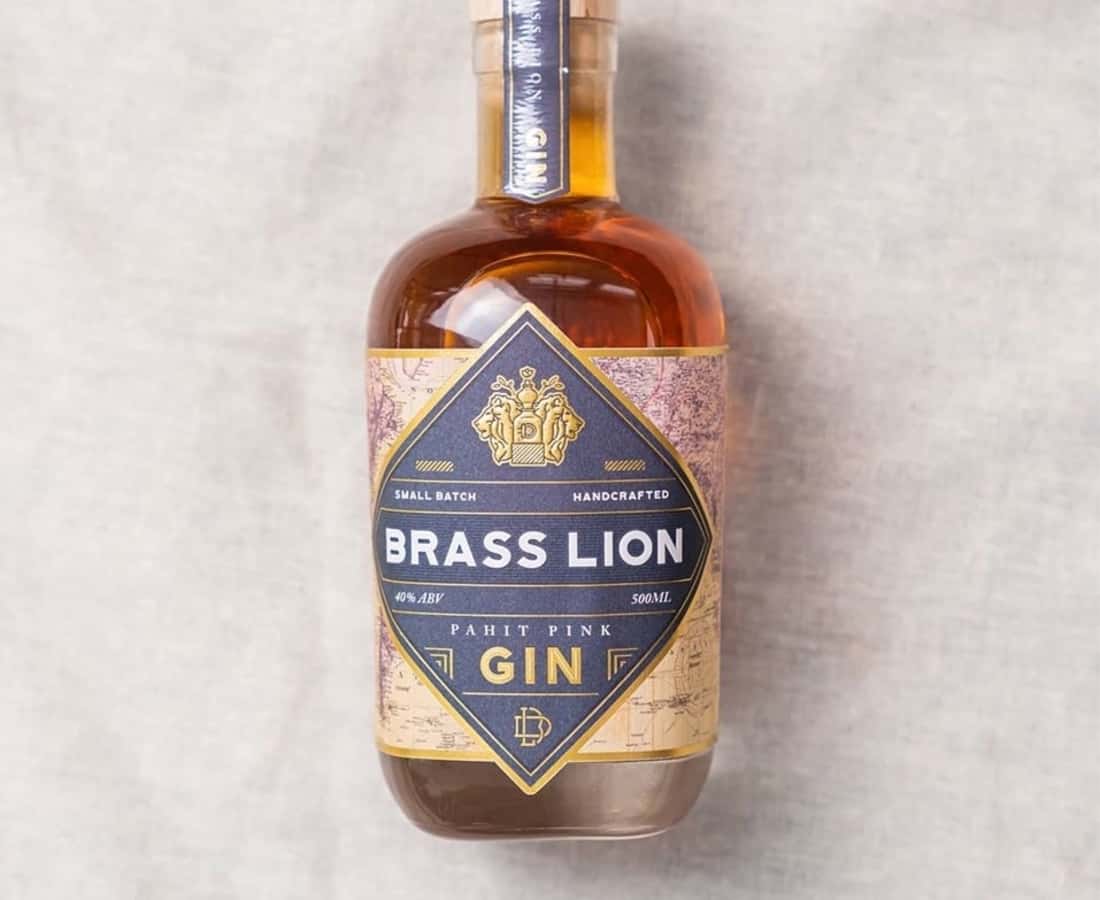 Crafted by homegrown distillery Brass Lion, Pahit Pink Gin is a boozy throwback to Singapore's colonial past. Inspired by gin pahit – a gin-bitters mix which the Royal Navy swore by to cure seasickness – this modern-day remix sees zesty notes from mandarin orange peels and sweet warmth from red dates. Ginger rounds things off with an earthy, lingering heat. Sweet tooths shouldn't miss out on Brass Lion's limited-edition Chocolate Pahit Kit (S$82) – think a DIY chocolate spiced gin infusion, along with gin bon bons handmade by Benns Ethicoa. It's gin-dulgence indeed.
Shop Pahit Pink Gin at Brass Lion Distillery. 
Peddlers Gin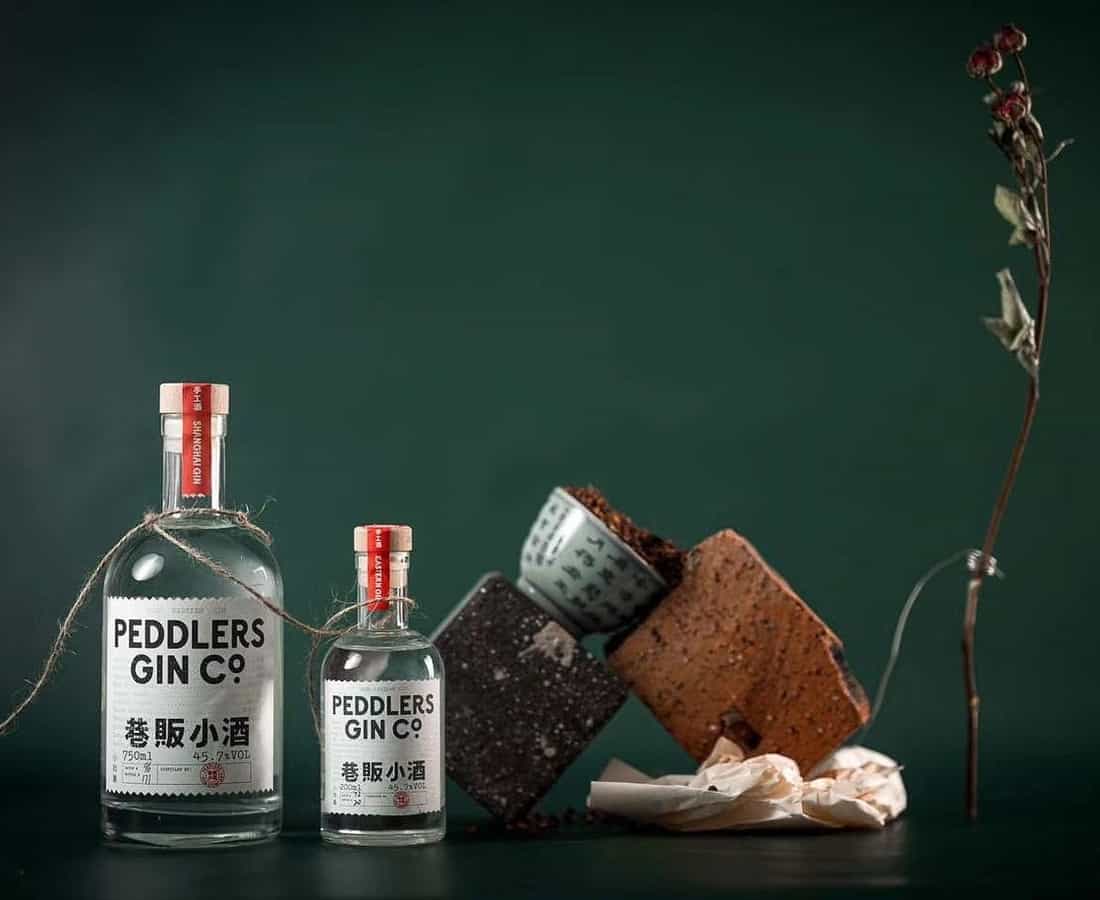 The first craft gin to come out of China, Peddlers Gin distills the distinctive flora of East Asia in a bottle. Sichuan peppers are a key note in this spicy Shanghai number, but there's also citrusy Buddha's hand, sweet lotus flower, earthy Xinjiang almonds, and Chinese cassia. East Asian mint brings a touch of cool to the mix, while native angelica rounds it off with a dry, herbal finish. Each sip brings delicious new surprises.
Shop Peddlers Gin at EC Proof. 
Glendalough Rose Gin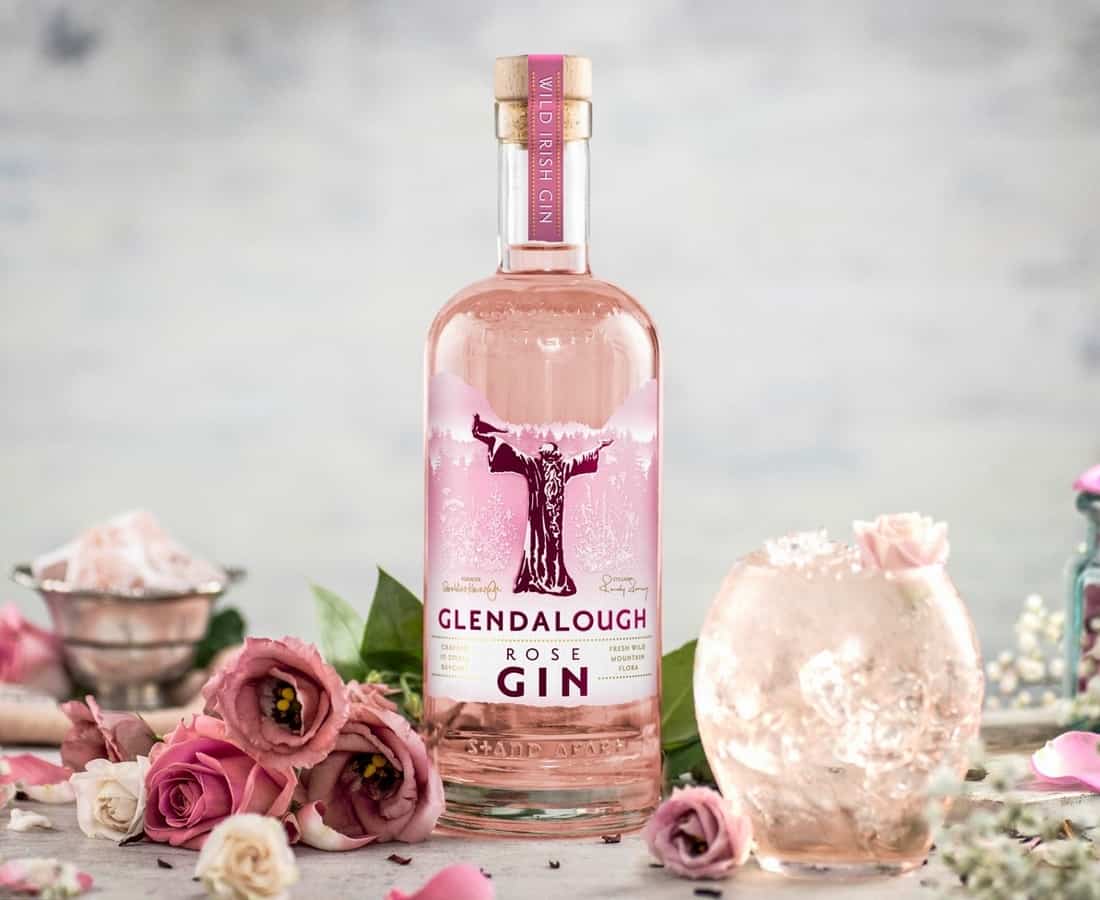 This wild rose from Ireland may look sweet, but it's a bombshell of deep, complex floral flavours. A new release from Glendalough Distillery in Wicklow, this pretty-in-pink gin is a bouquet of three rose varieties: rare wild roses from the Wicklow mountains, heritage roses, and the prized Damask rose. Lush rose notes give way to a peppery, dry finish, with all the rugged freshness of the Irish country.
Shop Glendalough Rose Gin at Destination Beverage. 
The West Winds Gin – The Cutlass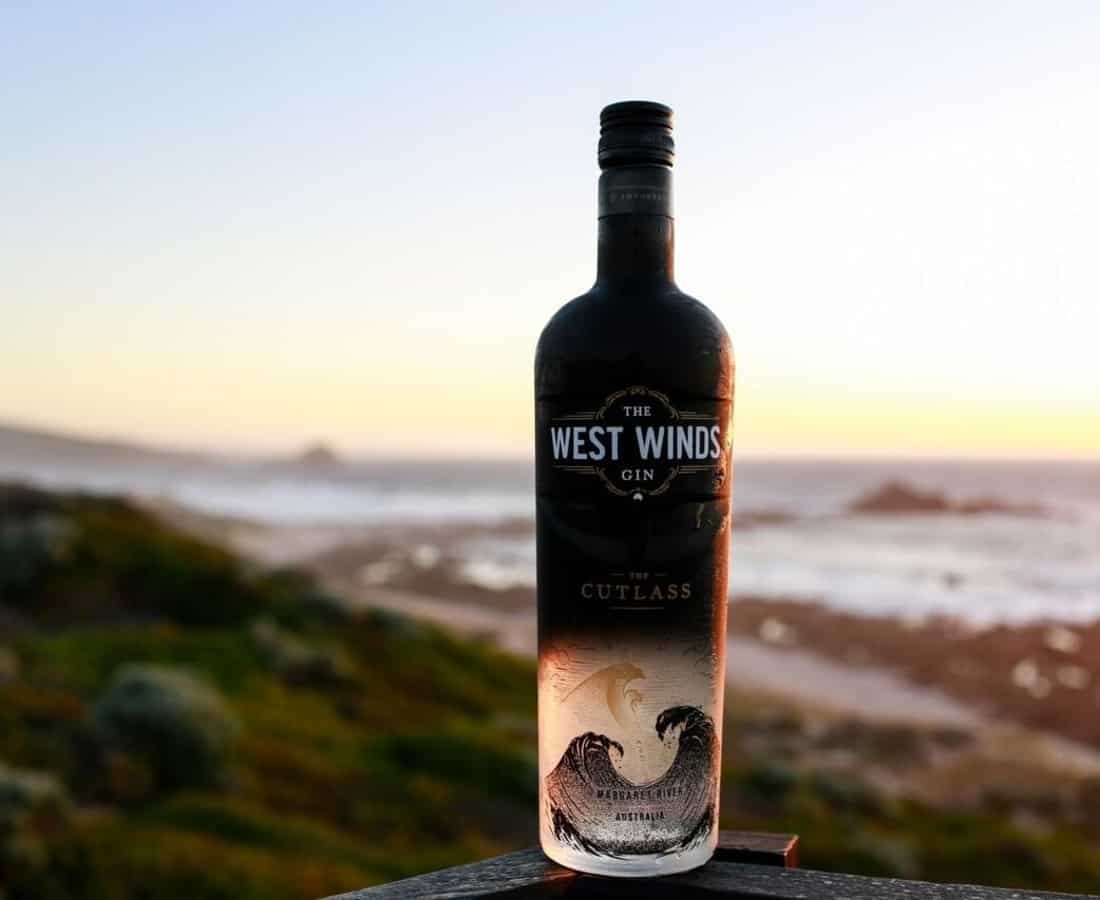 Blowing in from Australia's lush Margaret River is yet another boozy gem. One of the first distillers in the region, The West Winds Gin is all about paying (sustainable) homage to Australian growers and produce. The Cutlass, for one, draws on uniquely Australian ingredients like bush tomato and cinnamon myrtle, resulting in a savoury and elegantly peppery gin. At 50% ABV, it's one of the most potent potions on our list.
Shop The West Winds Gin – The Cutlass at Dyspatchr.
Never Never Triple Juniper Gin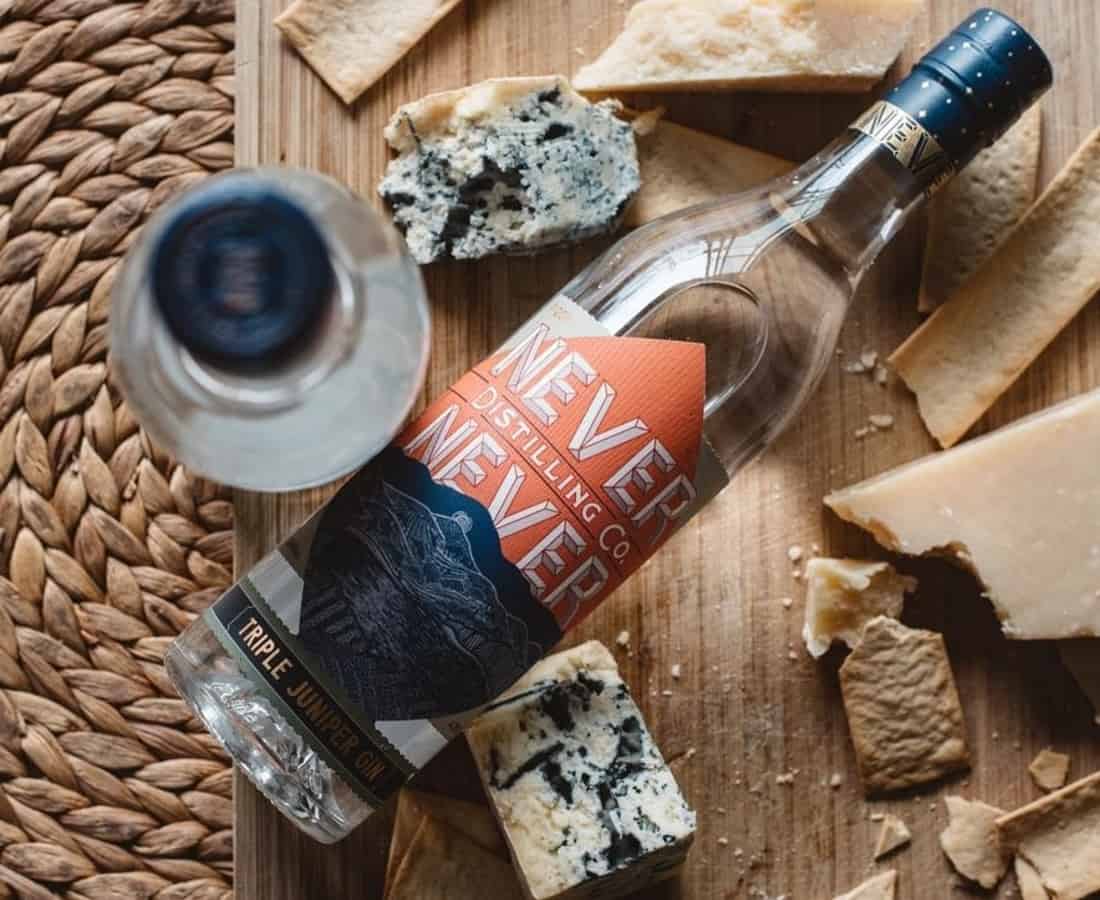 Juniper junkies, this one's for you. Adelaide distillery Never Never's award-winning Triple Juniper Gin packs a piney punch – juniper is steeped for a day, then distilled along with fresh juniper, with even more juniper added to the vapour basket of the pot still. It smells like a whole pine forest, with a dash of citrus brightness shading into earthy tones from angelica and orris root. A bold standout that holds its own in more complex gin cocktails.
Shop Never Never Triple Juniper Gin at EC Proof. 
Brindle Distillery Cuckoo Spiced Gin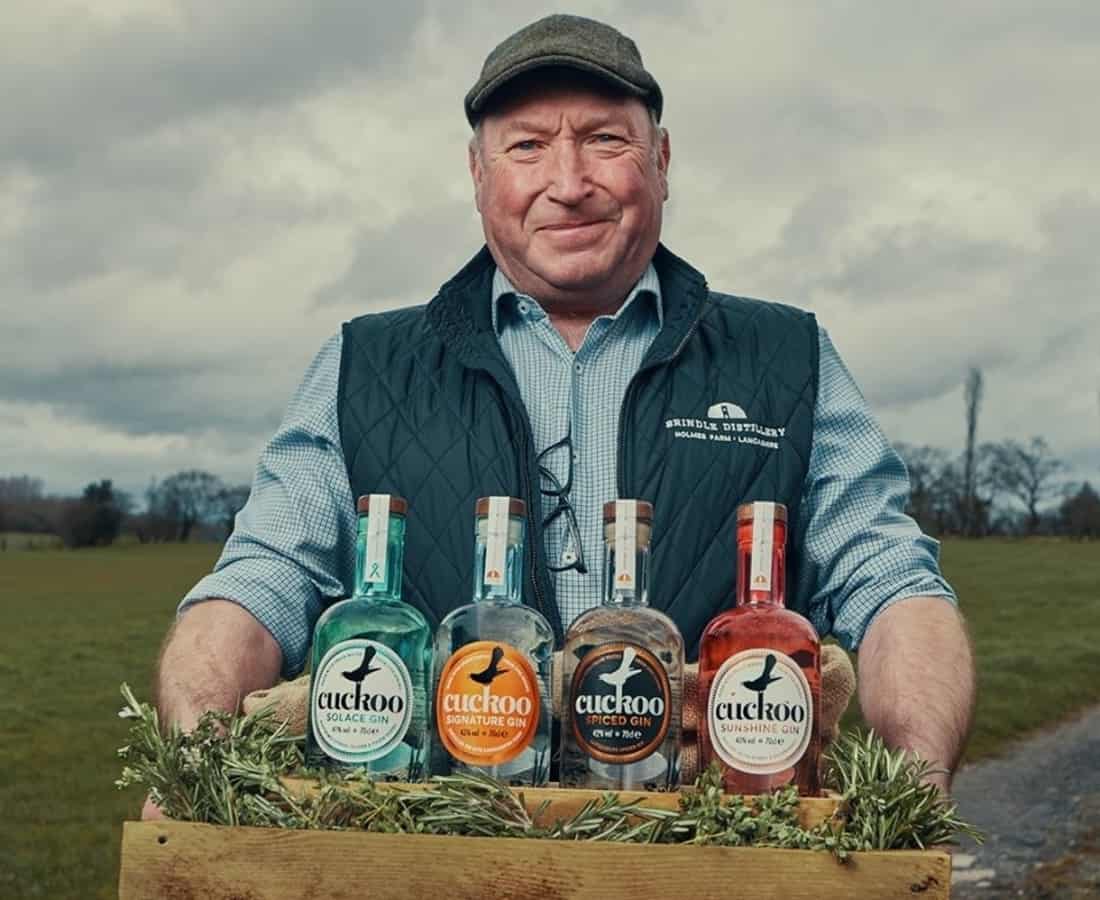 We're cuckoo for Brindle Distillery's draught of spiced, warming goodness. Laced with a medley of pungent spices like clove, ginger, and cinnamon, Cuckoo Spiced Gin hits the throat with a ton of sweet heat and then some. Tellicherry black pepper delivers a final kick, mellowed by floral hints of jasmine and fig. We also love the sustainable ethos – all raw materials are sourced locally or directly from the distillery's farm in the UK, while the still is heated with renewable energy biomass boilers.
Shop Cuckoo Spiced Gin at Gain Brands. 
Poor Toms Fool's Strength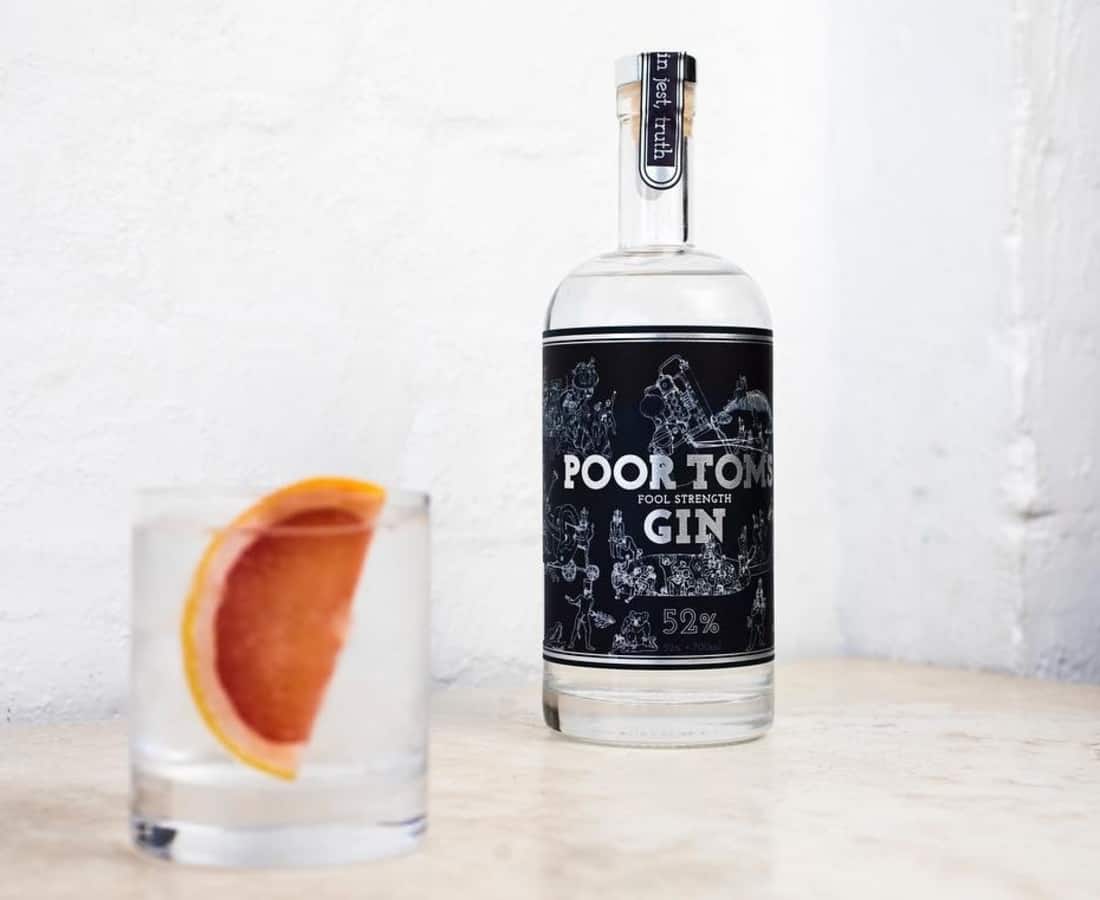 Clocking in at 52% ABV, Fool's Strength is certainly, well, full strength. A six-botanical tipple from Sydney distillery Poor Toms, this gin has a beautifully classic profile: coriander, cardamom, green cardamom, and cubeb pepper among others. The juniper is a standout note, though it never overpowers its companions. A rich, balanced spirit that plays well in most cocktails.
Shop Poor Toms Fool's Strength here. 
Scapegrace Black Gin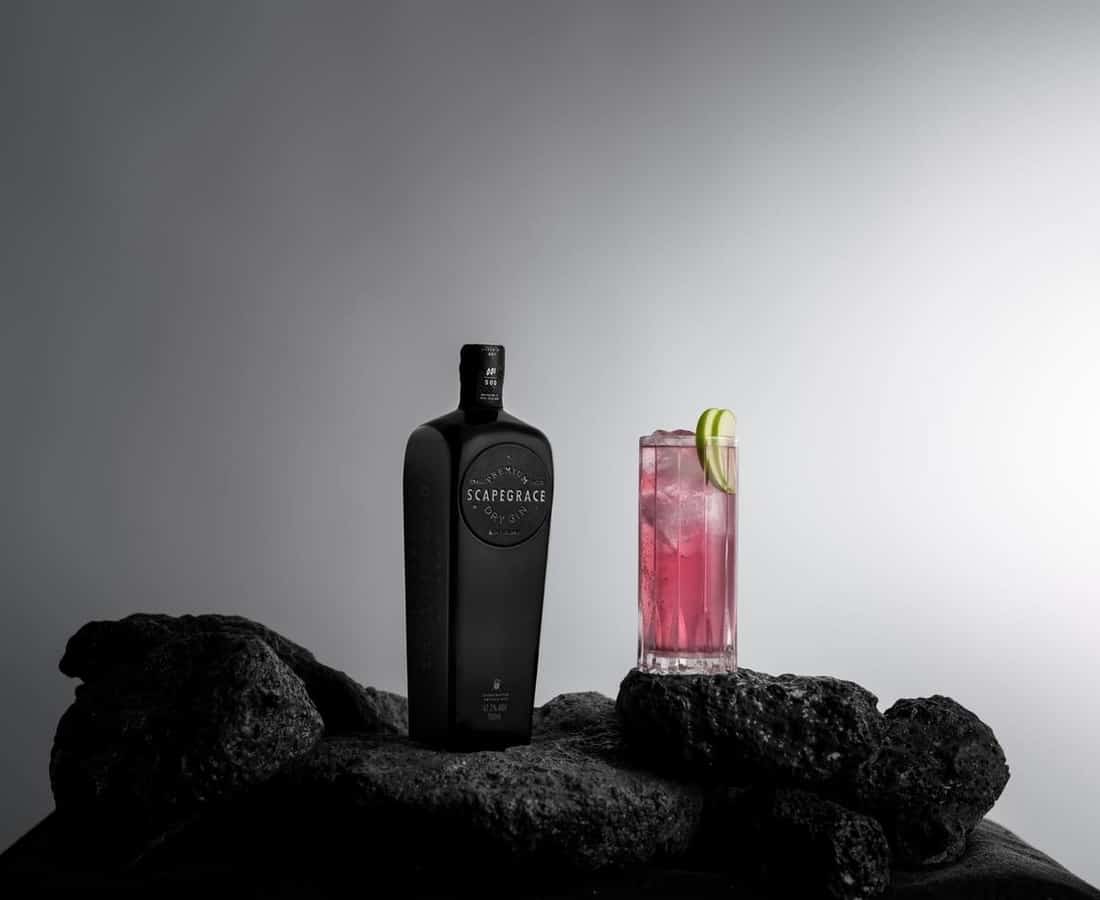 Take a sip on the dark side with the world's first naturally black gin. This New Zealand number gets its dark colours from a scientific blend of botanical extracts like aronia berry, butterfly pea, saffron, pineapple, and sweet potato. Contrary to the hue, this award-winning gin tastes almost summery, with plenty of berry and tropical fruit sweetness. Add some tonic water to mix yourself a stunning purple G&T.
Shop Scapegrace Black Gin at Destination Beverage. 
Top Image: Never Never Distilling Co.