Restaurant Review: Dumpling Darlings Serves Up Affordable Dumplings and Noodle Bowls on Amoy Street, Singapore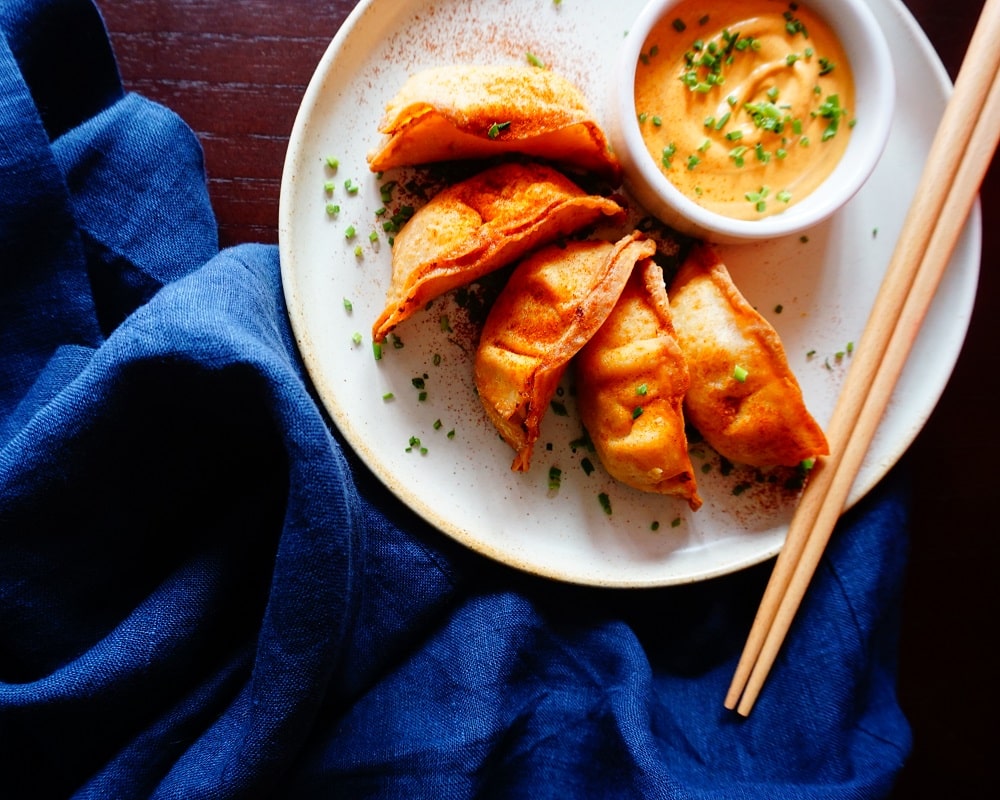 PUBLISHED November 26th, 2018 06:00 am
Located along Amoy Street, Dumpling Darlings can easily be spotted with its bright neon sign above the entrance. Since its opening a month ago by the same owners of Lola's Cafe, the quaint little eatery has been observing a constant stream of visitors dropping by in search of the perfect dumpling – and a quick lunch.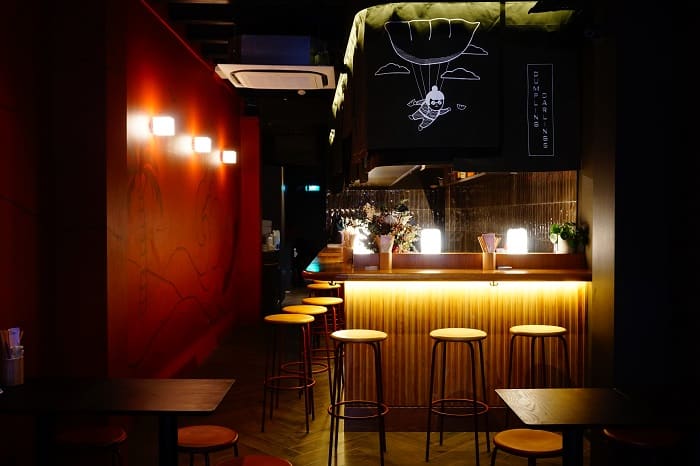 Sporting a wonderful design right down to the coasters, Dumpling Darlings exudes a casual, quirky vibe. Takeaway and delivery options are available to avoid crowds, but really, these yummy babies are best eaten piping hot on the spot. And when we say dumplings, we mean all kinds of dumplings.
The menu here is an inspired and diverse showcase of dumpling culture – be it Chinese, Nepalese, or Central European – at affordable prices. For first-timers like us, there is a Dumpling Platter ($20) of 15 pieces, for you to try out five dumpling variants and flavours without overexerting yourself with individual plates at $7 (five pieces) each.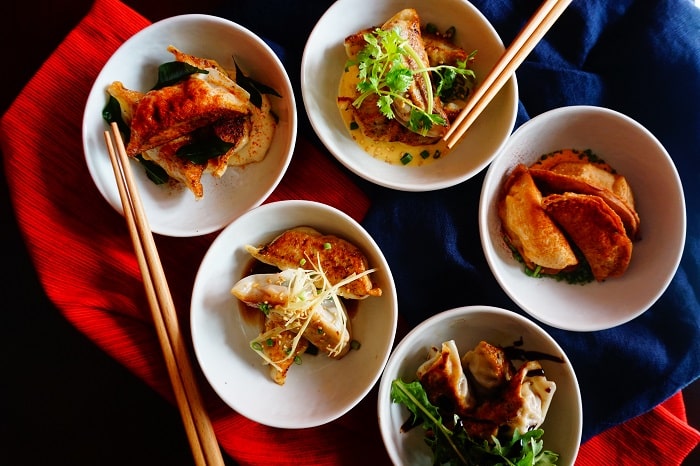 Now, shall we dive straight into introducing our favourite dumplings? We were won over by The Original, a Chinese-style creation. The savoury mix of juicy minced pork collar and crunchy napa cabbage – all wrapped up in delicate skin and garnished with fresh ginger and tangy black vinaigrette – came with a nice crispy sear on each dumpling. Those looking for something more punchy can opt for the Spicy Sichuan;  similarly filled with pork collar and napa cabbage, they're boiled and dressed with a spicy Sichuan vinaigrette rather than going on the frying pan.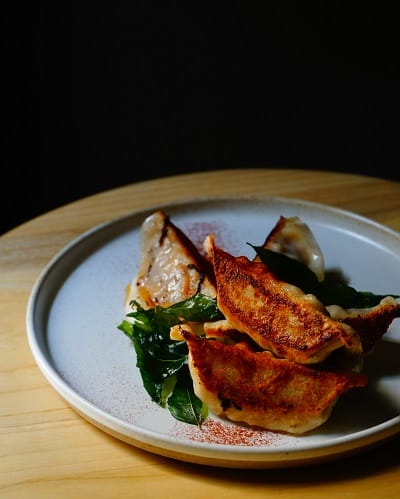 Said to be the must-try at Dumpling Darlings, the Fried Pierogi is created with the traditional dumplings of Central and Eastern Europe in mind.
Stuffed with smoked bacon, caramelised onions, cheddar, and aromatic mashed truffle potato, these deep-fried parcels were surprisingly light and crispy in texture despite being rich and savoury in flavour. A tart and subtly spicy sriracha cream puts an Asian spin to the dish that's traditionally topped with sour cream.
Whether or not you've had Nepali momos, it's hard not to fall in love with the Momo Curry dumplings. These plump sachets are filled with minced pork collar, curry spice, charred cauliflower, and are served with a side of labneh (a tart yoghurt with Middle Eastern origins) for dipping. Hand-mixed and rolled, the meaty filling delivers delicious hints of spice.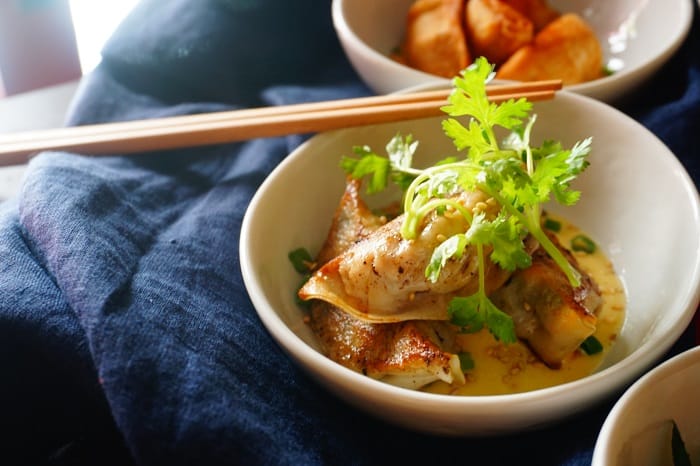 For the more health conscious, the Korean-inspired Veggie Mandu is chock full of tasty crunchy goodness with spinach, tofu, shiitake, Korean pickles and gochujang. If your inner carb monster isn't satisfied with just the dumplings, order up a hearty bowl of handmade egg noodles for the ride. Priced at $6++ each, choose from toppings like with the juicy Braised Pork, Sichuan Pork (this could be spicier), and fragrant umami Miso Mushroom.
The noodles, however, are the star here. They're springy and chewy with the right amount of bite – just the way we like them. We have word from the kitchen that they're made fresh daily with just flour and eggs in a super secret ratio!
Dumpling Darlings is located at 44 Amoy Street, Singapore 069870, p. +65 8223 9249. Open Mon-Thu 11.30am – 3pm, 6pm – 10.30pm, Fri 11.30am – 3pm, 6pm – 2am, Sat 6pm – 2am.