Restaurant Review: Alma by Juan Amador Celebrates Three Years in Goodwood Park Hotel, Singapore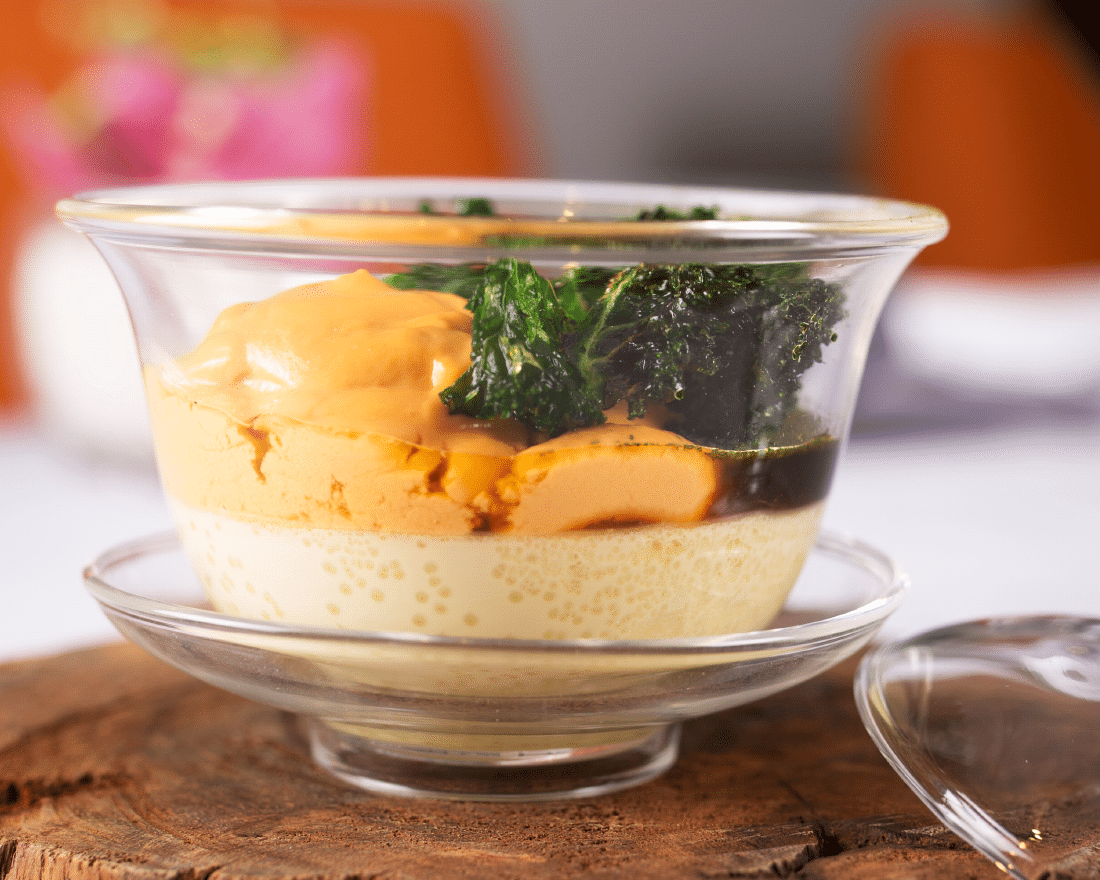 PUBLISHED November 22nd, 2018 06:00 am
I don't often praise the bread basket. It's the thing that keeps my mouth occupied so I don't complain about waiting too long for the starter. It's also often dry, sometimes so hard it hurts the jaw. But the potato bread at Alma by Juan Amador is outrageously good — a line I found myself repeating throughout dinner.
Trust a Michelin-starred restaurant to serve their bread in a covered box, but it's hardly a gimmick. Chef Haikal Johari, who now heads the kitchen after helping to establish Bangkok's famous highly-acclaimed Water Library restaurant, bakes his signature potato bread with aromatic coffee beans, and the box holds in the fragrance. A bite of the soft moist centre is reminiscent of quality appam.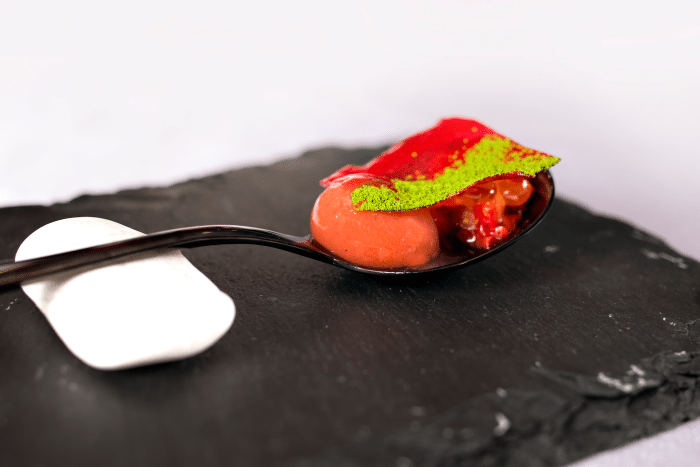 The new dinner at Alma, which starts from $117 for four courses, comes in celebration of its third anniversary. And like in Juan Amador's other restaurants, it is a world of bold flavours, aromas, and textures defined by his avant-garde approach to cooking. You see, a meal here is a multi-cultural journey through fine European cuisine with nuanced Asian touches. It begins with snacks like a smoky foie gras toast, spicy amaebi (sweet prawn) tart, and strawberries in different textures. These are little but elaborate things, and by now it's clear that this is the kind of place you want to eat at.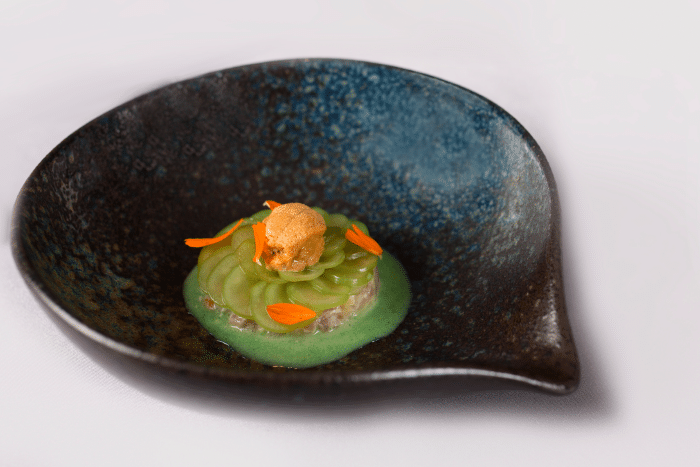 Enjoy drinking wine with your meal? Do yourself a favour and get the list from the manager and sommelier Saravana. Besides a juicy Le Val Brut Rose 2015, the restaurant also has one of the largest selections of American wine in Singapore, including a Reference Book Napa Valley Red 2008 and Mer Soleil Silver Unoaked Chardonnay 2015.
To the course dishes: the Okayama Muscat Grape is a delightful interplay of sweet and savoury — julienned Okayama grapes and Hokkaido uni perched on top of fatty chutoro tartare that he mixes with pine nuts and peppery nasturtium flowers. A spicy-salty yuzu koshō sorbet kicks up the flavour a notch. There is an umami-rich egg creation, the Muirgen Oyster, that comes with bits of sweet botan ebi and Irish oysters. It's a chawanmushi of sorts, though a two-layered one with creamy choron sauce (a tomatoey Béarnaise), truffle jus, and a bit of uni and crispy kale on top.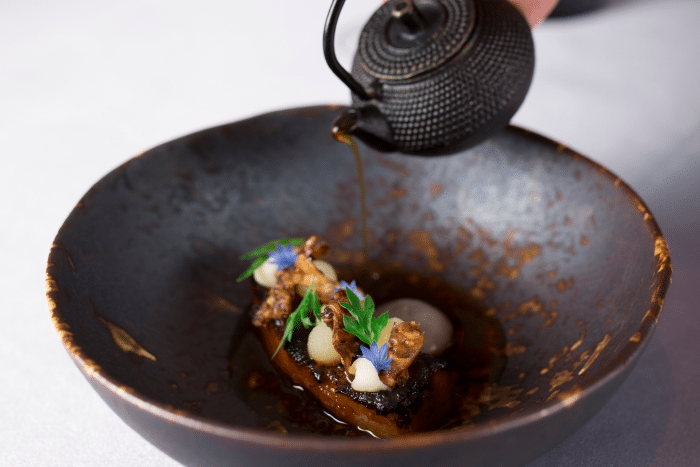 It's hardly surprising that somewhere like Alma would have a dish like Iberico Pork Jowl. Except that it's much more complicated then it sounds. Glazed with red miso, the meat is sous vide and grilled on a bincho-tan grill to achieve a rich smoky aroma. There are apple slices, a splendid puree of Jerusalem artichoke, and another earth black sesame puree on the side.
If you are a fan of wagyu, you already know that Ōmi Beef is one of the best wagyu beef brands in Japan. It is more tender than anything else and 'melts' in your mouth with a beefy, fatty, flavour. Together with an intense wine and beetroot reduction, there is also a fine horseradish potato mash — impeccable in its creaminess.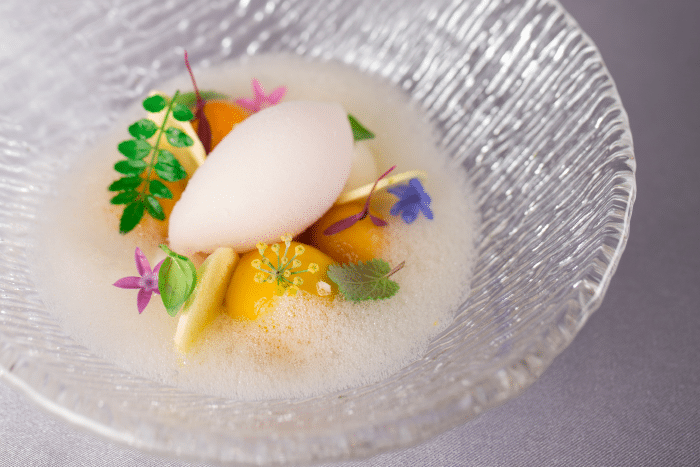 Alma's desserts are terrific, from a beautiful tangy Mango cremeux (made with Pakistan Alphonso mangoes and served simply with myoga yoghurt and calamansi foam) to the petit fours: a small beetroot tart, soursop popsicle, and a potent yuzu durian mochi that reminds me of how a good durian dessert should taste.
Alma by Juan Amador is located at 22 Scotts Road, Singapore 228221, p. +65 6735 9937. Open Mon-Thu 12pm – 2.30pm, 6pm – 10pm. Closed Sun.
Top Image: Muirgen Oyster