Theatre Review: Cats The Musical At Marina Bay Sands Is Better Than The Movie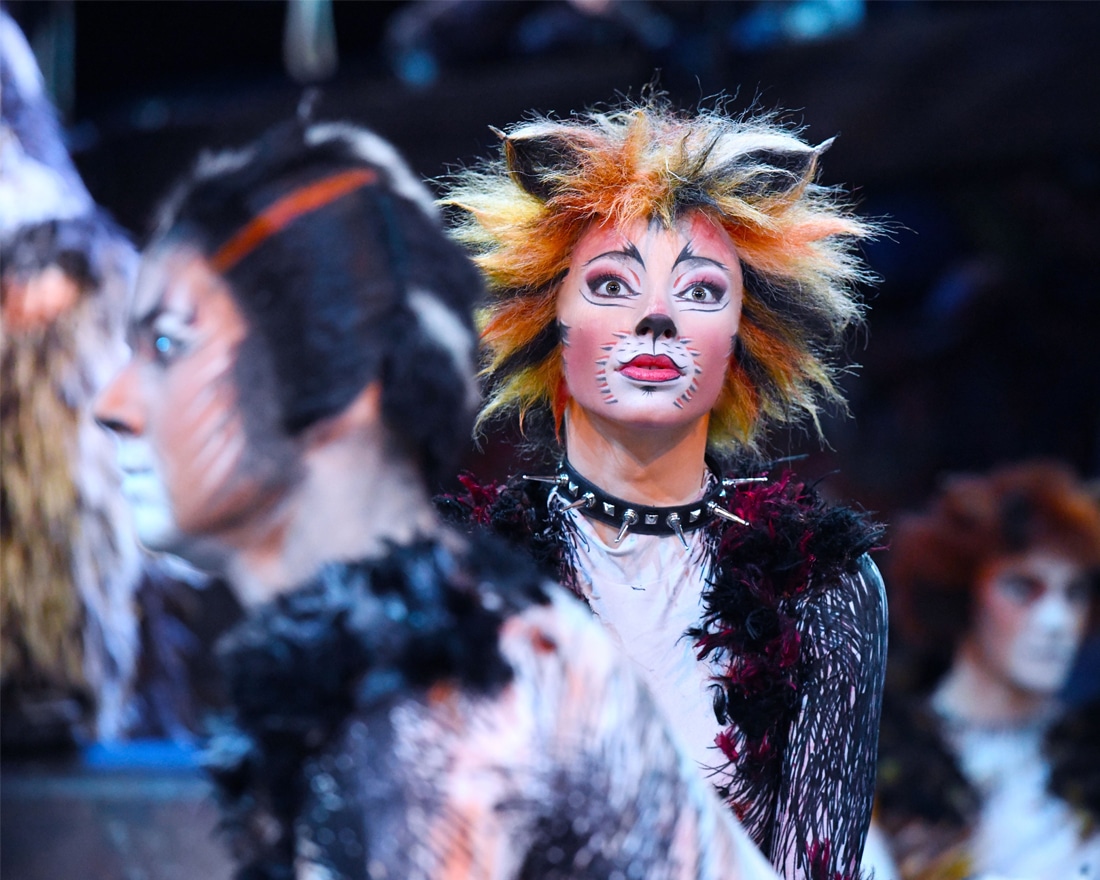 PUBLISHED December 30th, 2019 04:22 pm | UPDATED January 21st, 2020 06:25 pm
Amidst the mostly negative clamour on social media about Tom Hooper's recent film adaptation of CATS, there's now a reason not to give in to lacklustre sentiments. Yes, we're talking about the revival of Andrew Lloyd Webber's record breaking 1980 Olivier award-nominated musical, which returned to Singapore just a week before the movie arrived in cinema screens here.
Based on T. S. Eliot's Old Possum's Book of Practical Cats, CATS is one of those musicals that barely has a plot at all. On one special night of the year, all Jellicle cats meet at the the Jellicle Ball where Old Deuteronomy, their wise and benevolent leader, makes the Jellicle choice and announces which of them will go up to The Heaviside Layer and be reborn into a whole new Jellicle life — and that's pretty much it.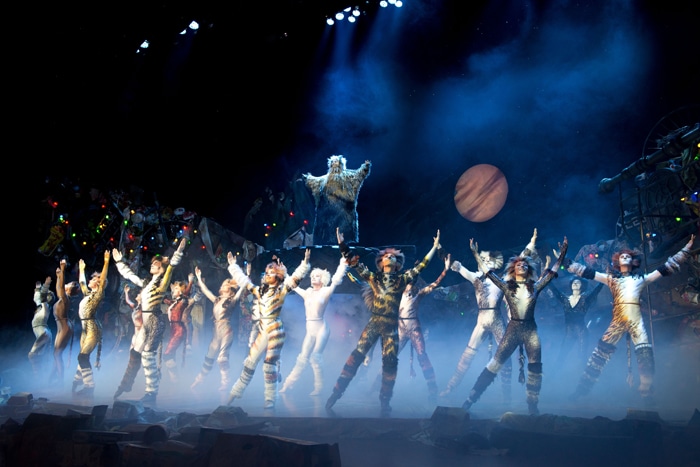 For its lack of a discernible plot, what makes CATS so special runs the gamut from Webber's iconic music to the lifelike costumes and brilliant casting. So brilliant, that CATS is now one of the longest-running shows in West End and on Broadway, winning seven Tony awards and performed in over 30 countries.
The Singapore tour of CATS is presented in Singapore by Base Entertainment Asia and David Ian Productions, and features much of the original creative team. Resident director Dane Quixall does a fantastic job, and for the entirety of the two hours, we are treated to a lot of scissor jumps and backflips (courtesy of choreographer Gillian Lynne) in lycra body suits, and returned home humming the tune to Mr. Mistoffelees. There are a lot of tails and whiskers whipping about and quite a bit of hissing, but compared to the unnerving (we believe the terms "creepy" and "nightmare fuel" were used) digital effects in the 2019 film adaptation, this version is a tad more cuddly and family-friendly.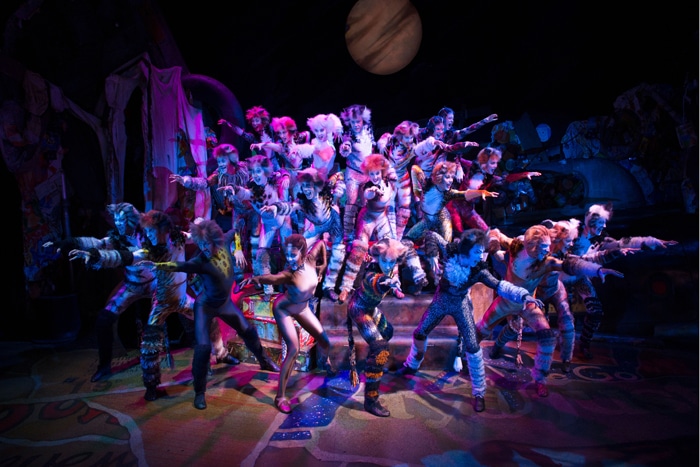 And the music! The original London and Broadway cast recordings may have won Grammy Awards for Best Cast Album, but we're plenty satisfied with what we're hearing. World-renowned theatre star Joanna Ampil (who played Fantine in Les Misérables in London and performed in West End musicals like Miss Saigon and Avenue Q) reprises her role as Grizabella, the old decrepit Glamour Cat who's now ostracised by the Jellicles after leaving the tribe a long time ago.
It's a tough job to fill, because CATS is a show with all chorus and barely a lead, not to mention her 11 o'clock song Memory has been covered by the likes of Celine Dion and Barbra Streisand. Ampil is on stage for no longer than 15 minutes in the entire show, but her performance carries a weight deserving of her character. Still, there are others to mention. Christopher Favaloro, the dancer who plays the magician, Mr Mistoffelees, is very good, as is Skimbleshanks, the fabulous Railway Cat.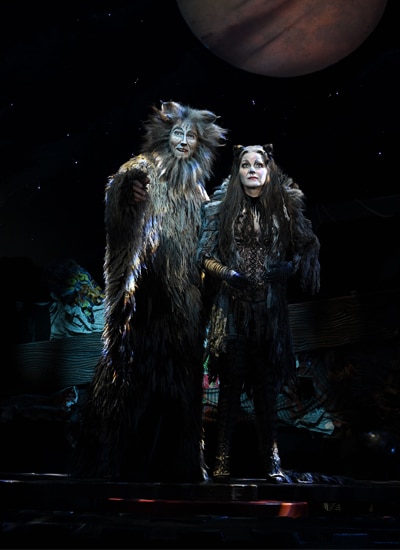 If there's one thing we have to gripe about, it's the particularly dim lighting through the entirety of the first act, purportedly because much of the show is set in an old junkyard in London. Still, we're actually smiling in the darkness. CATS is pretty much a period piece, which is part of its charm and also its peculiarity.
The set, a modification of John Napier's original design, is also incredibly complex, with multiple built-in entrance and exits, as well as numerous platforms (we all know how cats love climbing about) for actors to move around. A huge moon is projected onto the back of the stage, but the most impressive is the 'heavenly hand' that lifts Grizabella upwards and offstage to the Heaviside Layer.
One thing to note is that CATS is a sung-through musical, which means the only dialogue you hear are lines from Eliot's poems. If you can get through the lack of a plot and a lot of confusion, this is a phenomenon worth shelling out money for: mischievous costumes, a fantastical set, magnificent score, and all.
CATS The Musical runs from now to 5 January 2020 at Marina Bay Sands Singapore. Tickets are priced from S$50, available here or on SISTIC.
Photos courtesy of Alessandro Pinna.