The Weekly Grub: 5 Things to Eat & Drink this Week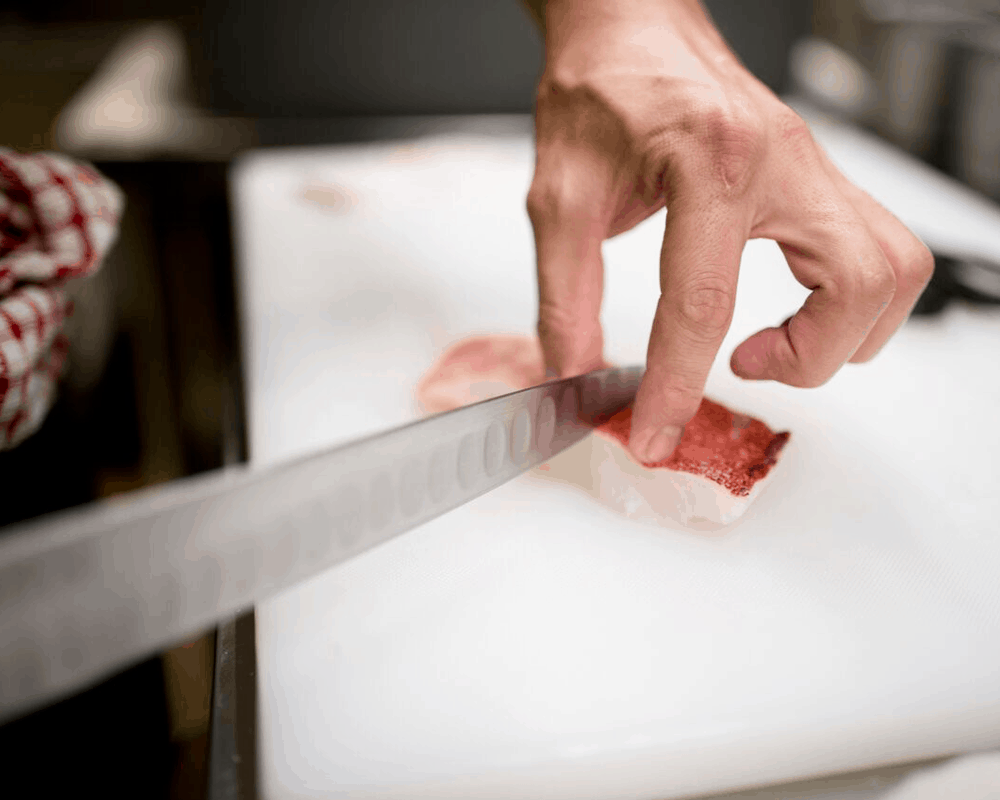 PUBLISHED January 27th, 2016 06:00 am | UPDATED June 22nd, 2020 07:52 pm
From a brand new brunch menu at Humpback to a recently revamped burger bar, this week's edition of The Weekly Grub gives you the lowdown on the 5 hottest things to eat and drink in Singapore's food & beverage scene.
Humpback Introduces Brunch with a Seafood Twist
Trendsetter and breakout hit Humpback is back (no pun intended) at it again. This time, it's brunch, as Group Executive Chef Polo Seah puts his unique spin on traditional brunch fare. Start your Sunday right with Eggs Benedict with Crab and Avocado, or a hearty Lobster Roll with Tobiko and Pickle. Pair your eggs, veggies, and oysters with one of 12 exciting brunch cocktails available. Dessert aren't shabby either – options includes a bittersweet Valhrona Chocolate Mousse and a classic Semifreddo. Mmm, why isn't it Sunday yet?
Humpback is located at 20 Bukit Pasoh Road, Singapore 089834. Brunch is available every Sunday from 11am-3pm.

Dim Sum Delights At Kai Garden
Did you know that the unique culinary tradition of Dim Sum originated thousands of years ago in Guangdong, or Canton? Which is why you should make Kai Garden, the 200-seater Cantonese restaurant that opened only last month at Marina Square, your next dim sum expedition. Helmed by Executive Chef Fung Chi Keung (who has served the likes of Chow Yun-Fat and Zhang Zi Yi), expect a delectable range of signature must-haves like Pan-fried Pork Dumpling Siew Mai; Double-boiled Lobster Soup with Dumpling, and Pan-fried Charcoal Pork Bun.
Kai Garden is located at 6 Raffles Boulevard, #03-128A/B, Marina Square, Singapore 039594. Dim Sum Menu is available daily from 11.30am to 3.30pm (last order at 2.30pm).


Terra's Tokyo Italian Omakase – Delectable Flavours of Winter
Since opening its doors in November last year, Terra has already impressed many food lovers with its unique Tokyo-Italian style dining, where celebrated chef-owner Seita Nakahara takes fresh ingredients native to Japan and transforms them into delectable Italian cuisine. From now till the end of February, savour the delectable flavours of winter through a special omakase menu of Chef Seita's own creations that epitomises the perfect balance and harmony of fresh ingredients and flavours!
Terra is located at 54 Tras Street, Singapore 078993. Open Mon to Fri 12pm-2:30pm, 6.30pm-11pm and Sat: 6.30pm-11pm.

Working Title Goes Full-On Halal Burger Bar
Working Title is, by all means, an oldie in the Kampong Glam neighbourhood, having opened its doors two years ago. These folks have recently undergone a revamp to become a Halal Gourmet Burger Bar, pairing signature milkshakes along with new burger creations like the monstrously tasty Tower of Power ($19) – juicy beef patties, hickory BBQ sauce, double cheddar, fresh greens and Truffle Tater Tots -and the Indo cuisine-inspired Dengerous ($17), loaded with beef patties, a slice of beef Dengdeng, and some satay sauce to round things off!
Working Title is located at 48 Arab Street, Singapore 199745. Open Mon to Thu: 11am-10pm, Fri: 11am-11pm, Sat & Sun: 10am-11pm. Check out their newly revamped website here.
Zafferano – Two Times the Family Spirit!
Who understands family better than the Italians? This January, a special collaboration between Zafferano's Chef Marco Guccio and visiting Chef Theo Penati of 1- Michelin-starred Pierino Penati Restaurant will celebrate family and roots, as part of Citibank's $100Gourmet dining programme. For four days only, join them for a gastronomic experience at Zafferano as they each to bring to the table signature dishes that highlight their unique backgrounds and talents, with a story behind every dish.
Zafferano is located at Ocean Financial Centre Level 43, 10 Collyer Quay, Singapore 049315. Dinner menu is available from 27 to 30January at $100++ per pax, while a Lunch menu is available only on 30 January at $100++ for 2 pax. Purchase your seats on $100Gourmet.