Where to Drink in Sydney, Australia: Cocktail Bars, Urban Distilleries, Wine Bars, and Craft Breweries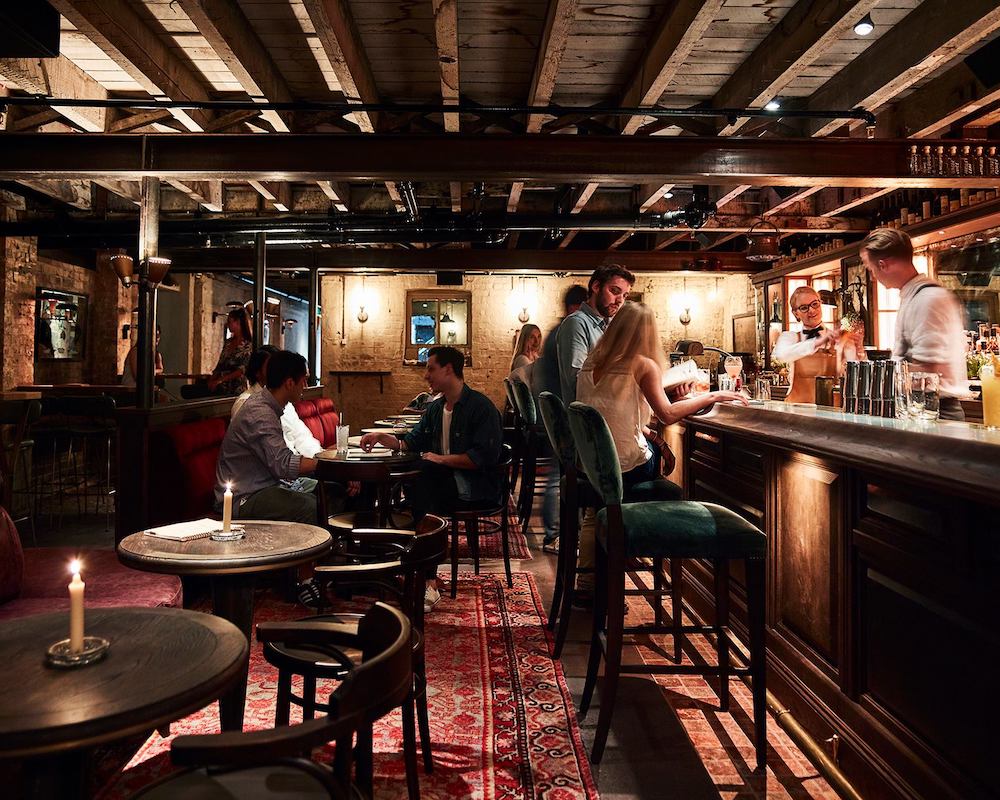 PUBLISHED February 21st, 2019 06:45 am | UPDATED May 18th, 2020 08:35 pm
I might be a little biased towards Sydney (because it's where my best friend lives), but no one will deny that it's a great city to be drinking in. From tasty cocktails and urban distilleries to hipster wine bars and craft breweries, New South Wales' capital has got them all. And with the upcoming 19-stop light rail network extending from Circular Quay to Central Station, through to Surry Hills then toKensington and Kingsford, bar hopping will never be easier.Here are our top picks from the last trip to get started:
Cocktail Bars
PS40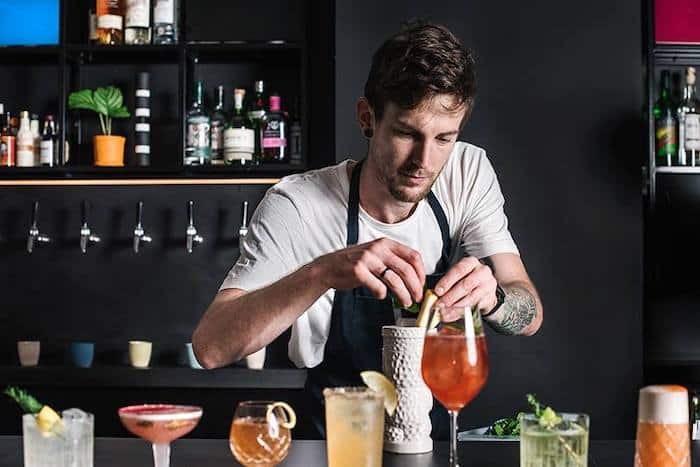 We first heard about PS40 at another bar that used PS Soda, PS40's artisanal soda range that runs the gamut of smoked lemonade and wattled cola (and all bottled at the bar). With a project like that, PS40 is, as you'd expect, that bar embracing the mad craft of cocktail experimentation. Drink presentation might be clean and simple, but look forward to parties on your palate with pairings like dashi and pineapple skin infused cognac with pimento and honey, or calvados with pistachio orgeat and micro shiso.
PS40 is located at 40 King Street, Sydney. Open Mon-Thu 4pm-12am, Fri-Sat 4pm-2am, Closed Sun.
Old Mate's Place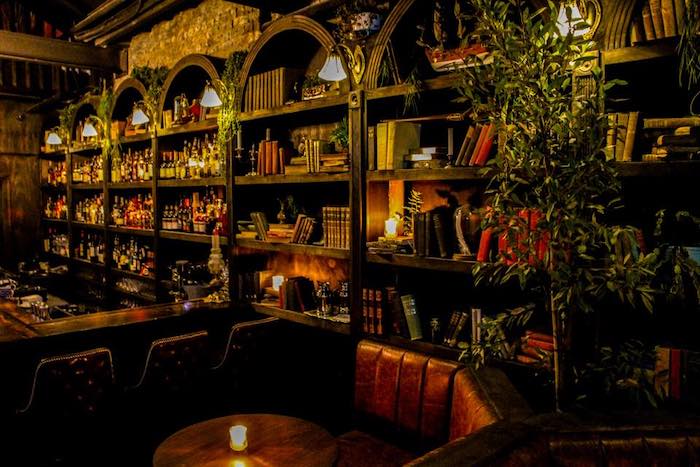 Drinking at Old Mate's Place feels like one is spending a night at a mate's place, except that it comes with great cocktails and sassy comebacks. Spread across two floors – the rooftop bar is exceedingly popular in summer – the first level feels like a homey gentlemen's club, not like a bar that just opened less than a year ago. The leather bound menu features an cocktail list including the likes of the sweet sour Retox (think rye whiskey, coconut sugar, and activated charcoal), and the rich, rum-based Pistacia with Manzanilla sherry and pistachio.
Old Mate's Place is located at Level 4, 199 Clarence Street, Sydney. Open Tue-Wed 5pm-12am, Thu-Sun 12pm-2am. Closed Mon.
Jacoby's Tiki Bar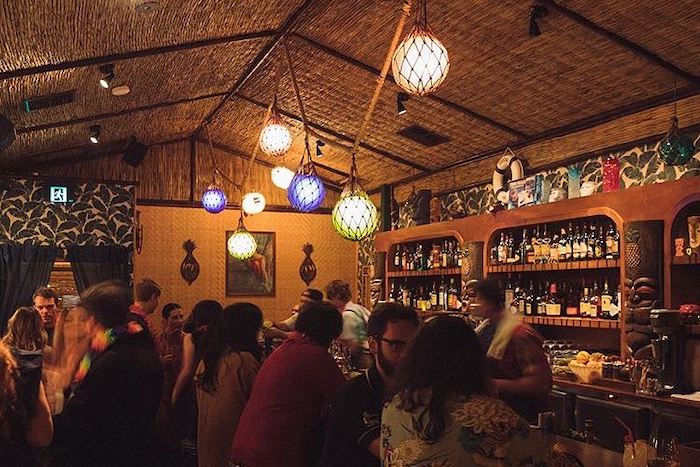 From the same people at Earls Juke Joint down the road, Sydney's very first tiki bar takes its inspiration from tiki-obsessed psychiatrist Dr Lawrence Jacoby from TV series Twin Peaks. Sporting banana leaf wallpaper, a rattan-thatched ceiling, and wooden Tiki figures, the cocktail menu skews rum and drinks come in beautiful glazed Tiki mugs in the shape of shrunken heads, conch shells, and elephants. Fans of Twin Peaks should definitely pay a visit to the bathroom.
Jacoby's is located at 154 Enmore Road, Enmore. Open Sun-Thu 5pm-12am, Fri-Sat 5pm-1am.
Charlie Parker's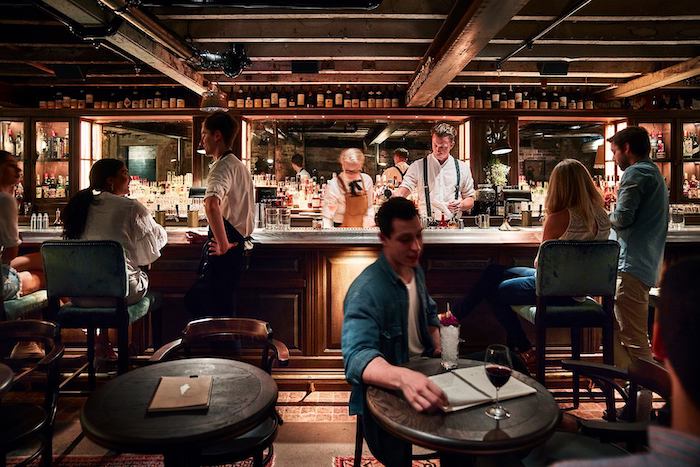 A speakseasy by virtue of being a basement bar, Charlie Parker's is another bar that looks like it's been there forever with dark wood, leather, and rugs. Taking the same approach to farm-to-table restaurant Fred's above, the bar works with local producers for the best in season, thus the cocktail menu is a list of ingredients rather than drink names. Food-wise, expect charcuterie (also made by Fred's), cheeses, and more sharing plates.
Charlie Parker's is located at 380 Oxford Street, Paddington. Open Tue-Thu 5pm-12am, Fri-Sat 3pm-12am. Closed Mon.
(Natural) Wines
Dear Sainte Éloise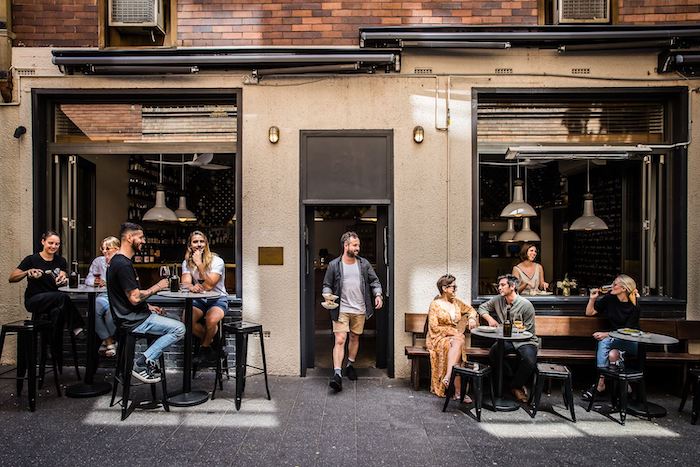 A reference to George Orwell'sDown and Out in Paris and London, we like that Dear Sainte Éloise has a very democratic approach to its 400-strong wine list – educational, affordable, and easy to follow. Wines start from A$10 a glass and the food menu is seasonal and changes every few days. If you're in Darlinghurst instead, you'll find its equally admirable sister venue Love, Tilly Devine, equipped with intimate vibes and 300 wines on the list, a lot closer.
Dear Sainte Éloiseis located at 5/29 Orwell St, Potts Point. Open Mon-Thu 5pm-11.45pm, Fri-Sun 12am-11.45pm.
The Dolphin Hotel Wine Room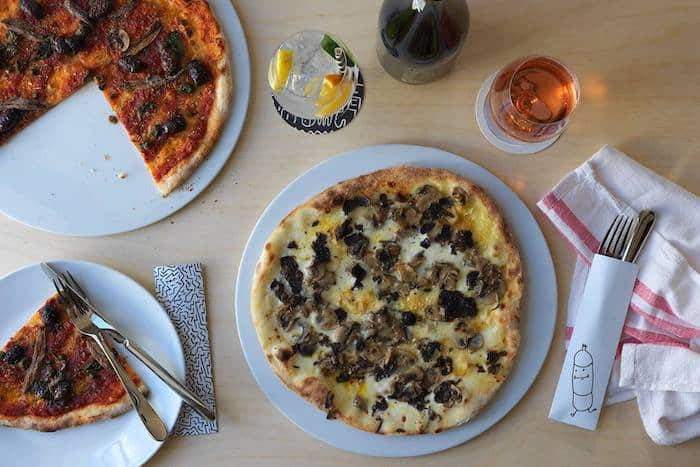 If wine and all the pizza you can eat sounds perfect, this is the place. From the same owner as Icebergs on Bondi Beach comes a restaurant and wine room with ultra modern, cream-on-white interiors in the middle of buzzy Surry Hills. Besides the northern-style pies (with a crunchier and thicker base) and salumi by Continental Deli, there are 150 bottles of wines on the local and international list and at least 20 by the glass.
The Dolphin Hotel Wine Room is located at 412 Crown St, Surry Hills. Open Mon-Thu 5pm-12am, Fri-Sun 12pm-12am.
Ode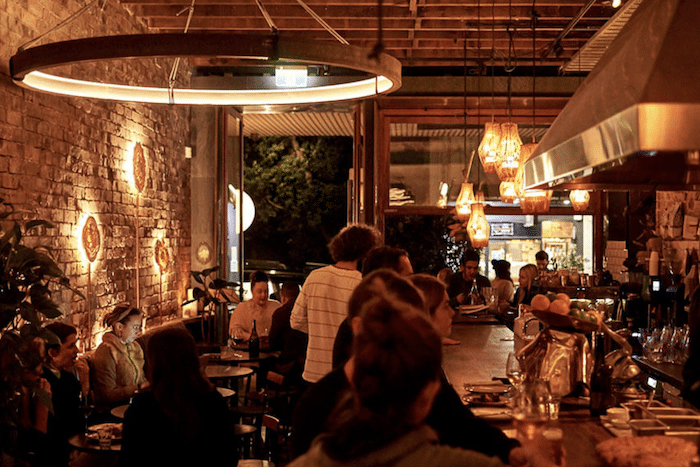 Further afield in Bondi is natural wine bar and sharing plates restaurant Ode, whose warm interiors juxtapose timber and brick with steel and bronze sculptures. The food leans Italian (think scallops on rosemary with anchovy sauce) while the all-natural wine list skew to small, minimal-intervention Australian, Italian, and French labels.
Ode is located at 251 Bondi Road, Bondi. Open Mon-Fri 3pm till late, Sat-Sun 2pm till late.
Distilleries and Spirits Focused
Archie Rose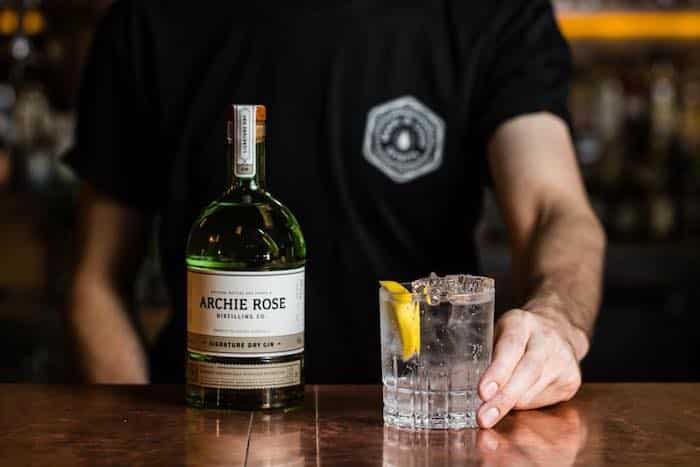 Along the road of launching their single malt whisky, Archie Rose has launched vodka, two gins, and a white rye whisky. While the signature cocktails ostensibly uses all their products, they regularly feature a friend (Bartender of a Month) with a different approach to making drinks. There are also other ways to experience the bar: distillery tours, gin and whisky blending workshops, and cocktail masterclasses.
Archie Rose is located at 85 Dunning Ave, Rosebery. Open Sun-Mon 12pm-10pm, Tue-Sat 12pm-11.30pm.
Poor Tom's Gin Hall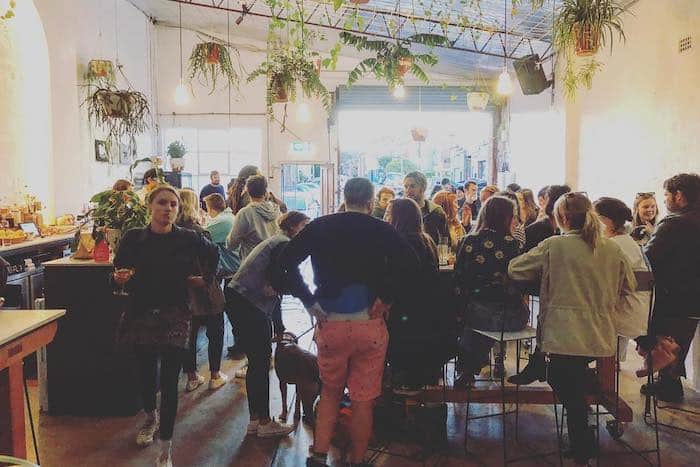 For more gin made with Australia's native botanicals, head to Poor Tom's Gin Hall in Marrickville, which is (pro tip) within walking distance to Batch Brewing and Wildflower). Expect to try their Sydney Dry Gin distilled with Australian wheat spirit with 10 botanicals like strawberry gum leaf and chamomile and their full-bodied Fool Strength gin in its 52% glory. The no-frills space is dog friendly, too.
Poor Tom's Gin Hall is located at 6 Chalder Ave, Marrickville. Open Fri 3pm-10pm, Sat 12pm-10pm, Sun 12pm-10pm.
Brix Distillers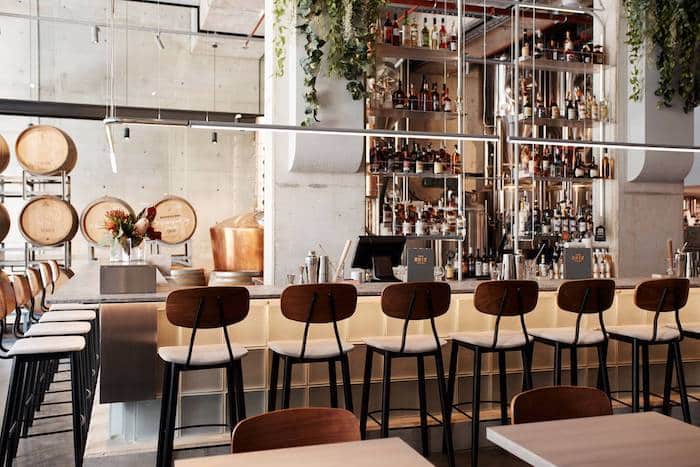 The closest of all the urban distilleries to the city centre, Brix is distilling white rum from Australian molasses sourced from the cane field of Queensland and northern New South Wales. While waiting for their own rum to mature, their Brix Gold is a blend of Carribean aged gold rums, while the Brix Spiced is a mix of Brix White and five-year old Carribean gold rum. If you're interested, they also have a custom barrel programme where you can buy 20-litre ex-whisky, Chardonnay, or Shiraz casks.
Brix Distillers is located at 350 Bourke Street, Surry Hills. Open Tue-Fri 12pm-12amm, Sat 9am-12am, Sun 9am-10pm.
The Baxter Inn
Internationally renowned, Baxter Inn has become recognized for being a cocktail bar – the signature rye and apple juice is the most refreshing whisky cocktail I've ever had. Walking down the dimly lit alley where a red rope line and bouncer awaits is part of the experience; the door behind the descending stairwell opens to a throwback to boozy taverns of the 1800s, albeit more sophisticated. Their whisky selection is tremendous, and with knowledgeable staff in place, you're in good hands.
The Baxter Inn is located at 152-156 Clarence St, Sydney. Open Mon-Sat 4pm-12am. Closed Sun.
(Dog Friendly) Craft Breweries
Wildflower Brewing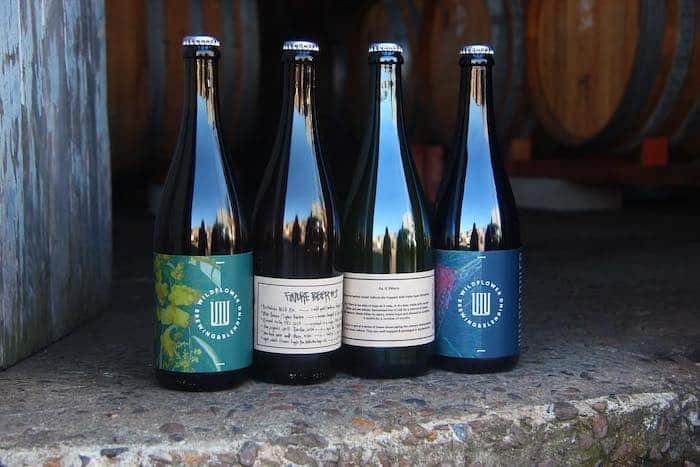 Love the sour and the funky? Wildflower is a must. Touting themselves as makes of wild ales, the brewers and owners have gone au naturel. Their house culture is a blend of native Australian wild yeast and a Belgian saison strain, which is used to ferment all their beers. Some of our favourites include the Wildflower 2018 Pinot Noir and the Gold Australia Wild Ale. Unfortunately, the tasting room only opens on weekends though the cellar door is open for takeaway sales 10am-4pm from Tuesday to Friday.
Wildflower Brewing is located at 11-13 Brompton Street, Marrickville. Open Fri-Sat 2pm-6pm.
Young Henry's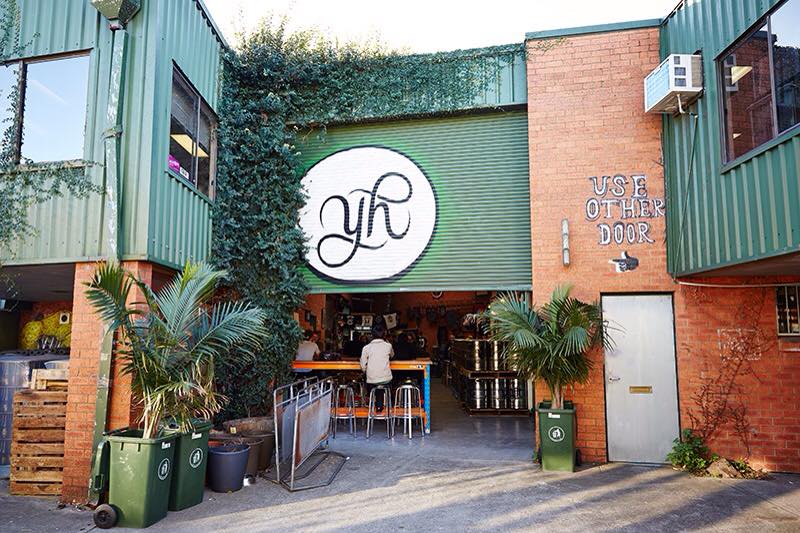 Located in the hipster, heavy on the graffiti neighbourhood of Newtown, Young Henry's is one of the pioneer craft breweries in inner city Sydney. Loud, brash, and proud about it – evident through the quirky marketing and bottle labels – their core beers available all year round like the Australian Pale Ale and Cloudy Cider are refreshing while small batch releases get creative with beer such as the Motorcycle Oil hoppy porter.
Young Henry's is located at 76 Wilford Street, Newtown . Open 12pm-7pm daily.
Batch Brewing Co.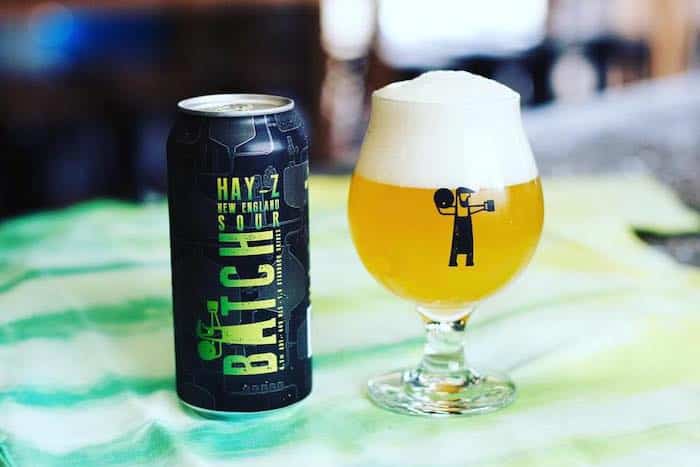 If you enjoy dark and heavier beers, head down to Batch, which claims to brew beer the traditional hand crafted way. We're a fan of Elsie The Milk Stout; sweet, smooth, dark, and roasty, have it at the bar for a smoother drink as it's served on nitro. Otherwise, try the Double Rainbow XXPA, or a lightly tart Hay-Z ale that keeps you sippin'.
Batch Brewing Co. is located at 44 Sydenham Road, Marrickville. Open Mon-Thu 10am-8pm, Fri 10am-9pm, Sat-Sun 10am-8pm.
Wayward Brewing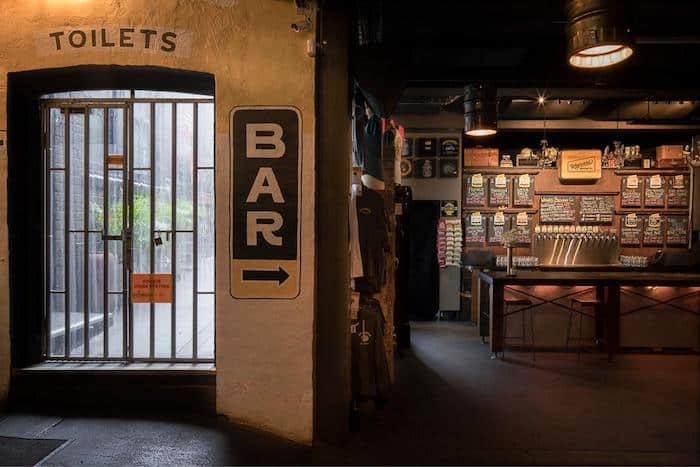 Six-year old Wayward Brewing has four out of six beers core beers available in cans at other stockists, but for the full experience, visit their 24-tap cellar bar pouring their signatures and single batch releases, as well as other their picks from other breweries. The current taplist sees the like of their own Raspberry Berliner Weisse and Kveik to Market IPA, and Red Rye'ding Hood Red Ale from Tasmania's Fortitude Brewing Company.
Wayward Brewing is located at 1 Gehrig Lane, Camperdown. Open Mon 4pm-9pm, Thu-Fri 2pm-10pm, Sat 12pm-10pm, Sun 12pm-8pm. Closed Tue-Wed.