Where to Eat in the Southern Highlands, New South Wales: Essential Food Experiences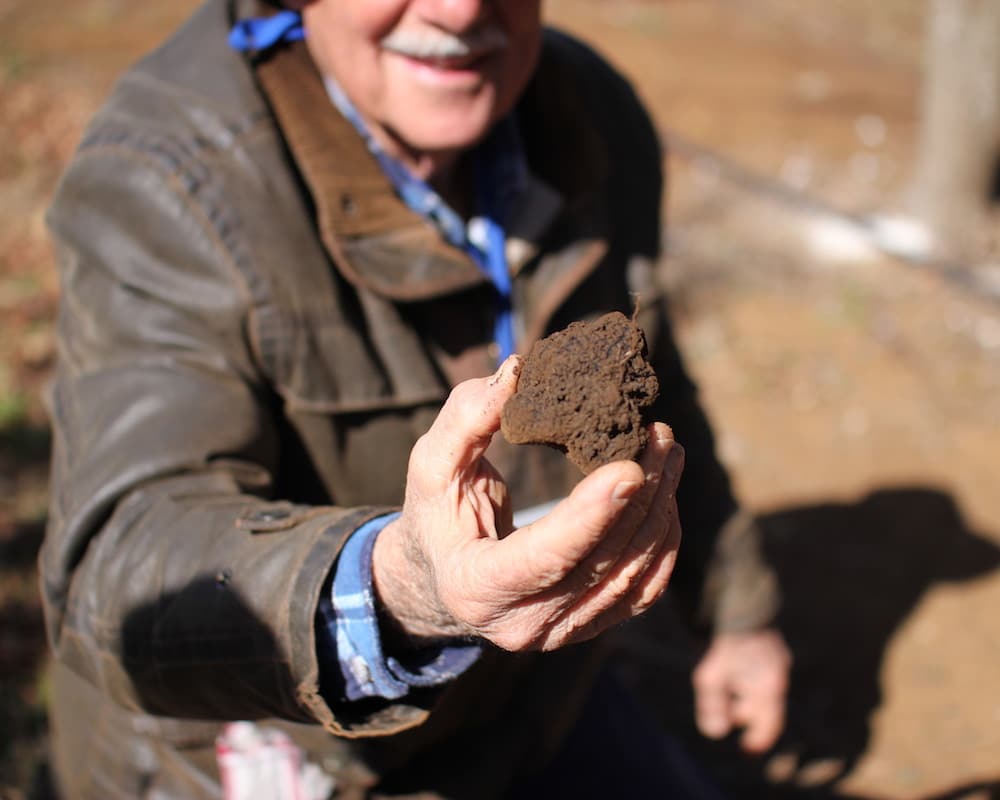 PUBLISHED September 25th, 2017 03:17 pm | UPDATED May 18th, 2020 05:27 pm
Just two hours southwest of Sydney, the Southern Highlands makes for a great day trip from New South Wales' capital with its picturesque small towns, colourful gardens, and quaint cafes. In fact, there's more than enough to keep you occupied for a few days in the area, especially if you're into history, food, and wine. From sheep's cheese to a 150-year old establishment, here are five places for a gastronomic journey of the Southern Highlands.
Truffle hunting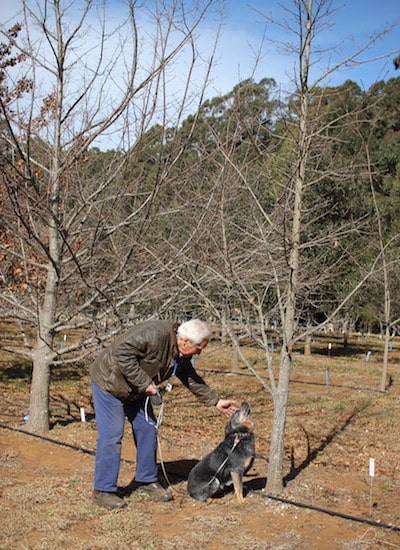 A seasonal activity – only available throughout the winter months of June through August – truffle hunting is a combination of archaeological pursuit and chasing hounds. Ted and Barbara at Yelverton Truffles cultivate French Black Perigord Truffles and host truffle hunts for visitors during winter.
At A$80 per person, guests will start the hunt with an introductory session about the farm and their truffles. This is followed by a visit to the truffiere with the trained Yelverton dogs (Jet and Belle are adorable!) who then locate these elusive undergrown gems before Ted starts digging to see if the truffle is suitable for harvest. The hunt ends on an aromatic note with a couple of dishes put together by Barbara – it was leek and potato soup with truffle and truffle brie for us. Oh, and at the time I was there, they were retailing whole truffles at A$2 per gram. I had to buy one.
Wine tasting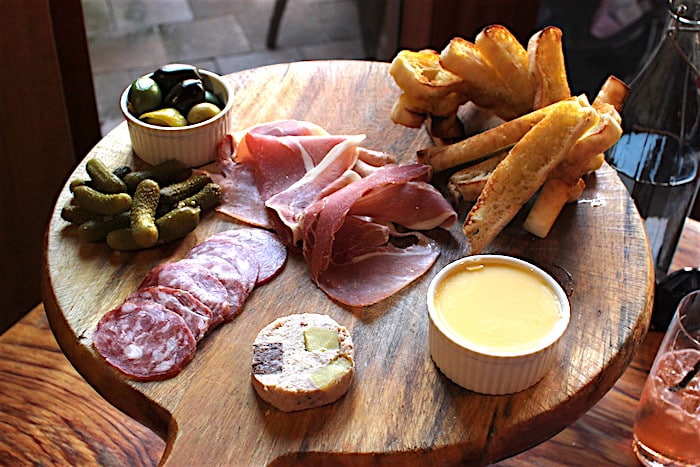 There are plenty of vineyards and cellar doors in the Southern Highlands due to its rich, volcanic soil and high altitude (500-900 metres above sea level), but if you only have time for one, be sure it's Bendooley Estate. At their cellar door, we found it highly enjoyable tasting everything – their classic varietals and blends mean that you're sure to find a bottle you like – but have lunch next door in the book barn instead. Exactly like what it sounds, the Book Barn is a treasure trove of reading materials that span coffee table books of architecture to an in-depth sociological study of French fashion houses. The chicken liver pate in the Bendooley Charcuterie Board (A$32) is absolutely delicious too.
Eat in a quaint, historical building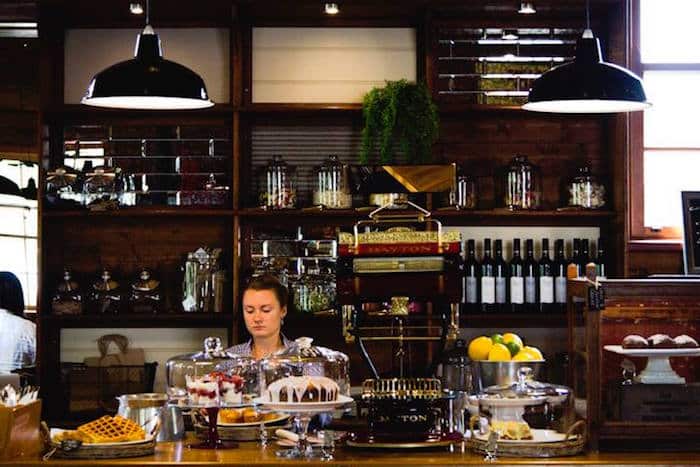 The Burrawang General Store in the lovely village of Burrawang was built in 1867 and s still in operation today, albeit mainly as a café. The number of general stores – a sole shop in a small town that carries everything from milk and bread to hardware and electrical supplies – have gradually declined with the advent of supermarkets so we're glad that the folks at Burrawang General Store have maintained the old-school look and feel. Of course, the hearty portions of all-day brekkie like jalapeno cornbread with poached eggs, avocado, sweet potato hashbrown, and red pepper jelly also keep locals and visitors coming back for more.
Fire up the barbie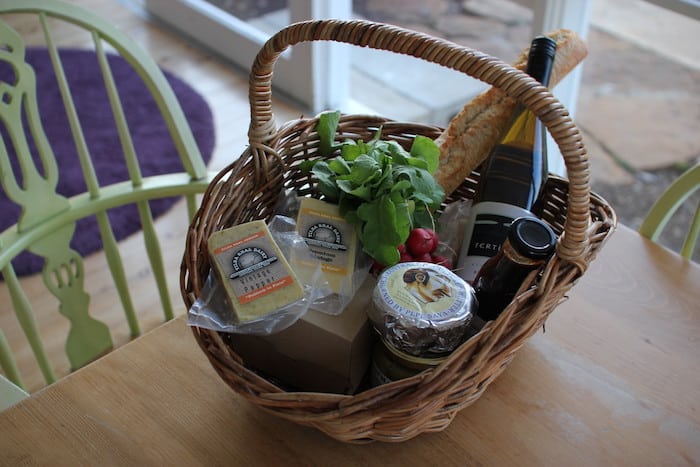 Apparently, two of three households in Australia own a BBQ grill (don't quote us on this) so it's safe to say that barbecues are practically a national pastime. We loved that the folks at working farm B & B Farm Club Australia packed us a barbecue basket, which we picked up at check-in. We brought the basket of grass-fed Angus steaks, organic veggies, crusty bread and butter, and wine to the Old Dairy Cottage (from A$400 a night, sleeps six) – and everything but the wine came from the farm itself; talk about farm to table!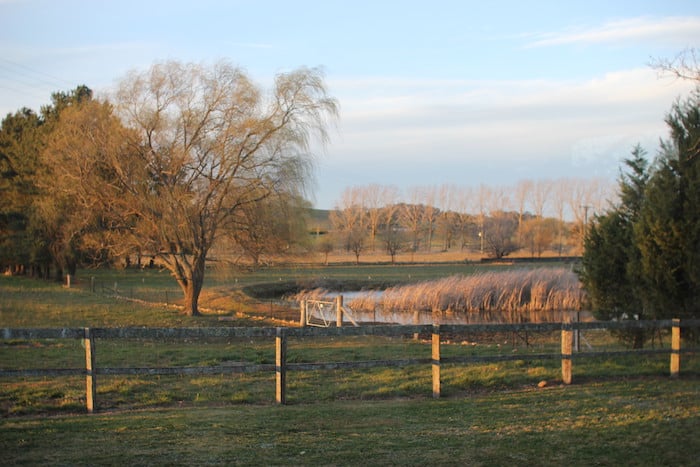 Located on a rise of the family-owned farm, the three bedrooms in the cottage offers views of the majestic bush land valley and the porch housing the barbecue overlooks peaceful landscapes of the farm. Unfortunately, it was too cold for us to fire up the barbie – we did, however, get the fireplace going – but we still made a lovely meal of the beautiful produce in the well-equipped kitchen. The Farm Shop and Canteen has more tasty treats like the house-smoked bacon & egg roll with ginger-rhubarb chutney and food from other local producers and don't be shy to go on a self-guided farm walk to see their free range pigs, pastured chickens, and even an alpaca or two.
Dive into fine dining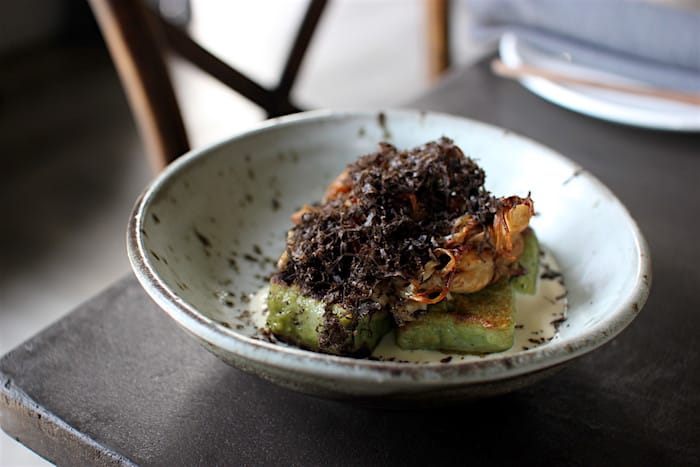 The best restaurant in the Southern Highlands is undoubted Biota, but for a less expensive but no less characterful experience, check out Bistro Officina at the Berida Hotel in Bowral. Flying the contemporary Italian flag, the restaurant sports tables of dark wood and deer antler chandeliers in a room brushed out in rustic, earthy tones. In his kitchen, Italian-born Chef Nicola Coccia pushes boundaries with darkly elegant dishes such as wild king fish prosciutto with sour cream in fish broth (A$30) and green gnocchi with mushrooms and blue cheese ($26).
The menu we had saw mains priced between $26-$40 but we suggest going for the five-course Officina Cinque Experience (A$75) for a more wholesome experience of Bistro Officina. If you like cheese, try asking for a dish with sheep's milk or cheese like the cauliflower, pecora curd, and pane ($16) for a taste of Pecora Dairy's (the farm in Robertson is not open to visitors, unfortunately) lovely dairy products made from the milk of their flock of pure East Friesian ewes. Alternatively, you can also get their award-winning artisanal cheeses – like the Jamberoo Mountain Blue – in delis in Southern Highlands and Sydney.
This article was made possible by Destination New South Wales.