Where to Sample and Appreciate Chinese Tea in Singapore: Tea Houses and Tea Rooms to Visit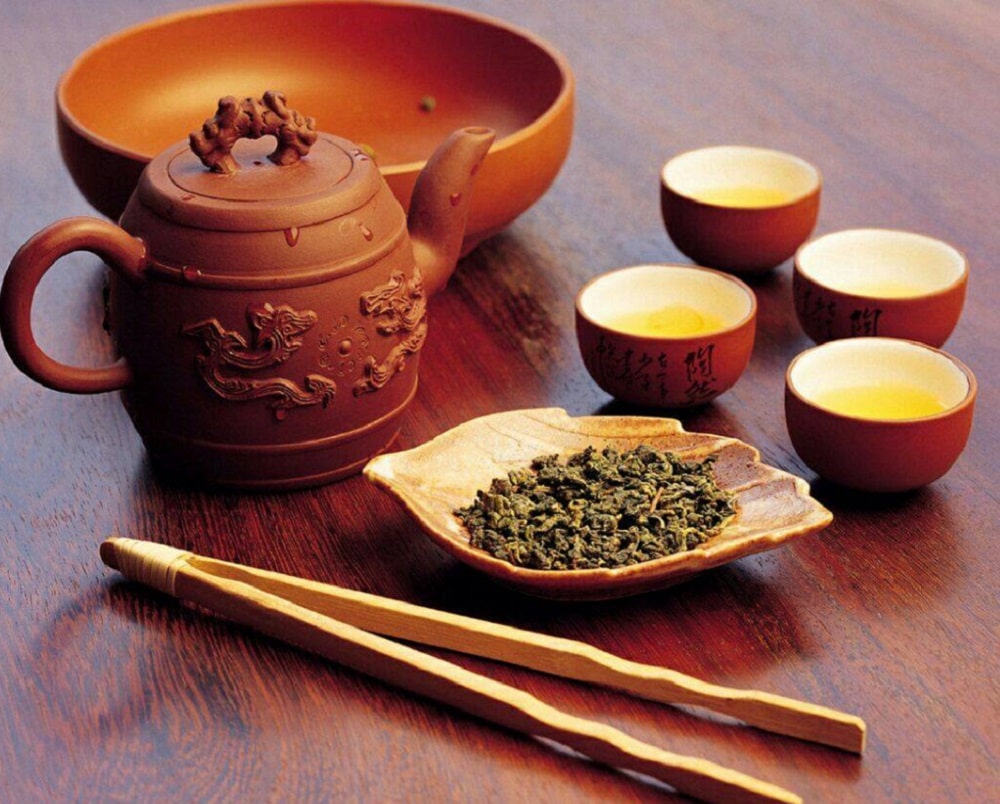 PUBLISHED November 20th, 2018 06:00 am | UPDATED March 26th, 2019 05:04 pm
Just like wine, a good cup of Chinese tea is replete with aroma and flavour, and also steeped in rich culture and almost 5000 years of history. In modern Singapore, the appreciation of Chinese tea might have been relegated to the backseat in the pursuit of new flavour profiles in more exciting beverages. But when you look closely enough, tea culture is very much alive, albeit a little hidden. Here are some of the best tea rooms, bars, and houses in the city to enjoy and learn more about this humble heritage drink. 
Tea Chapter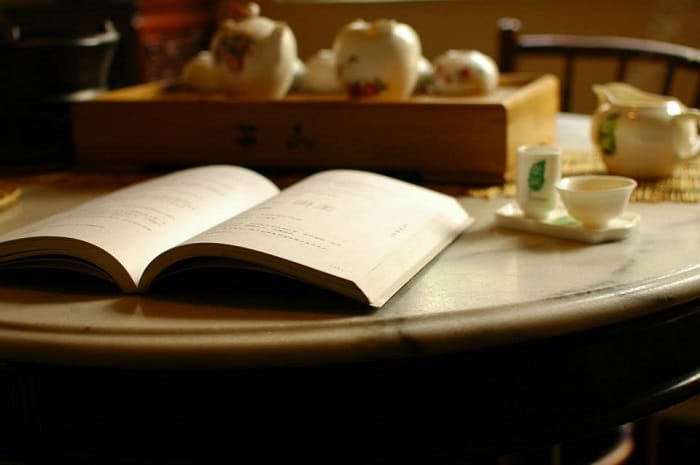 Few traditional Chinese teahouses in Singapore are as established as Tea Chapter, which boasts a stream of notable visitors since 1989. Located along Neil Road, this charming two-storey shophouse offers respite and tranquility in its quaint tea rooms where appreciation classes are conducted. From black to floral and housemade to premium, the menu also offers a range of tea-inspired dim sum such as Pu Er Tea Jelly and Dragon Well Noodles. It also carries the acclaimed Imperial Golden Cassia Tea, so don't leave without trying a pot!
Tea Appreciation Package: from $48++ per head (min. 2 persons)
Tea Chapter is located at 9 Neil Rd, Singapore 088808, p. +65 6226 1175 / 6226 1917. Open Sun-Thu 11am – 9pm, Fri-Sat 11am – 10.30pm.
Yixing Xuan Teahouse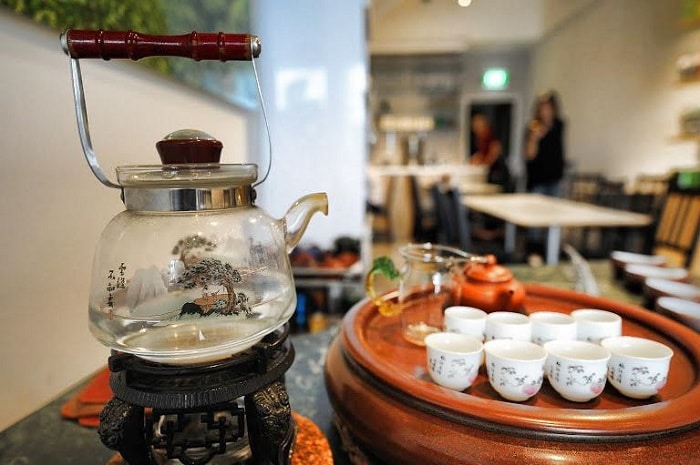 Just as established is Yixing Xuan, an authentic Chinese merchant in Tanjong Pagar. For the past 30 years, the passionate father-daughter team – Vincent and Charlene Low – have been raising awareness of the joys, history, and proper methods of drinking Chinese tea at their homey tea house. It's a great place to spend a relaxing afternoon savouring tea; their wide range includes premium brews like unfermented Pu Er and the Dragon Pearl Tea, which is specially prepared to bloom like flowers before your very eyes.
Tea Demonstration Package: $30++ per head (minimum five people)
Yixing Xuan Teahouse is located at 78 Tanjong Pagar Rd, Singapore 088499, p. +65 6224 6961/ 6226 1646. Open Mon-Sat 10am – 8pm, Sun 10am – 7pm.
Tea Bone Zen Mind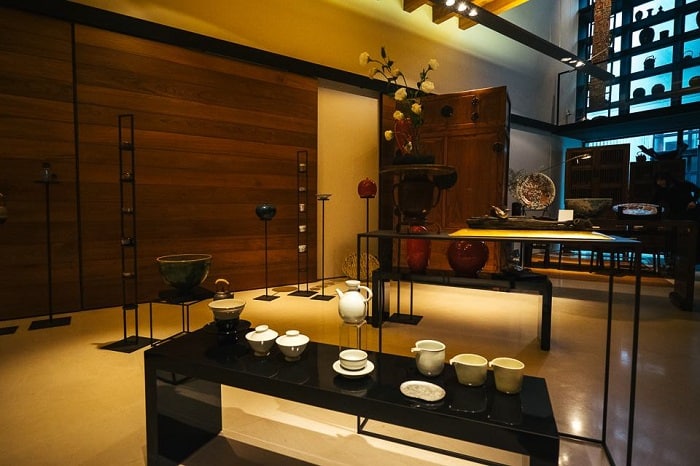 Occupying two three-storey shophouses, this exclusive and elusive tea room is owned by tea connoisseur Carrie Chen. Aesthetically stunning, the tea room features 20th century Art Deco and Chinese Baroque designs with marble walls, a koi pond, and private tatami rooms that exude an air of zen tranquility. Available for purchase are old and rare tea varieties like Old Matcha or Pu Er White Mountain Tea and also a selection of specialty Chinese, Japanese and English blends sourced from around the globe.
There is no menu for walk-in tea tastings. Instead, a tea expert will customise a personal menu of tea and snack pairings for a sampling session that you can enjoy with friends or family.
Three-Course Tea Sampling Session: $68 per head, by appointment only
Tea Bone Zen Mind is located at 98 Emerald Hill Rd, Singapore 229374, p. +65 6334 4212. Open Mon-Sat 11am – 7pm.
Camellia茗岩® Tea Bar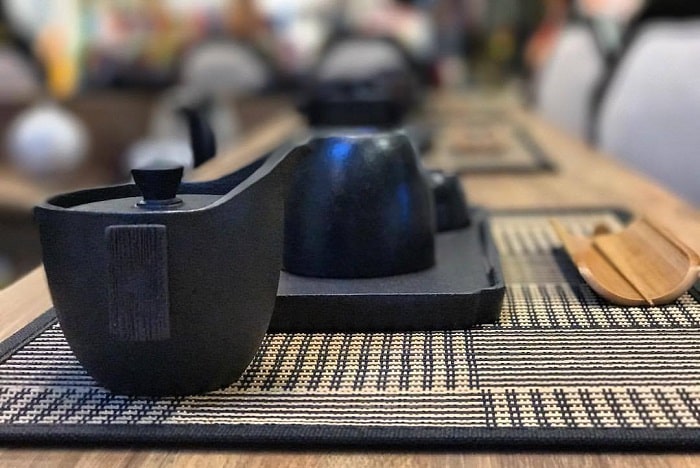 Under the knowledgable leadership of owner Nga Kwan, CAMELLIA Tea Bar opened its doors last year to spread the word about a particular type of traditional Chinese tea: Wuyi Rock. A category of black and oolong tea grown in the Wuyi Mountains – now a World UNESCO Heritage Site – the tea is delivered directly from credible farms and tea masters in Fujian. Therefore, guests can expect only the finest, chemical-free Wuyi artisanal tea, be it Oolong Da Hong Pao (Scarlet Robe) to Premium Cassia and Narcissus teas.
Introductory Tea Workshop: $48 per head
Camellia茗岩®  Tea Bar is located at #01-08 Katong Square, 88 East Coast Rd, Singapore 428788. Open Tue-Sun 11am – 7pm.
Tian Fu Tea Room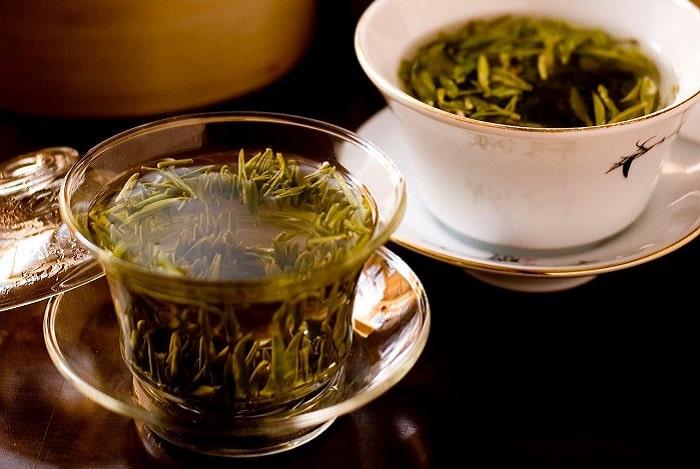 Tian Fu Tea Room is the first teahouse in Singapore attached to a full-service restaurant, Si Chuan Dou Hua, and all three outlets serve excellent handcrafted dim sum to pair with over 30 varieties of premium teas. Ranging from green and red to yellow, white, and flower, don't worry if it sounds overwhelming, tea connoisseurs and chefs are on hand to guide guests through the High Tea courses. In addition to tea workshops, Tian Fu also hosts events like calligraphy and cultural exhibitions to promoting Chinese culture.
Imperial High Tea: $40++ per pax
Tian Fu Tea Room is located at UOB Plaza, PARKROYAL on Beach Road, and PARKROYAL on Kitchener Road. See here for more details.
Top Image: Yixing Xuan Teahouse