Where to Find Sichuan Cuisine in Singapore: The Best Restaurants to Spice Things Up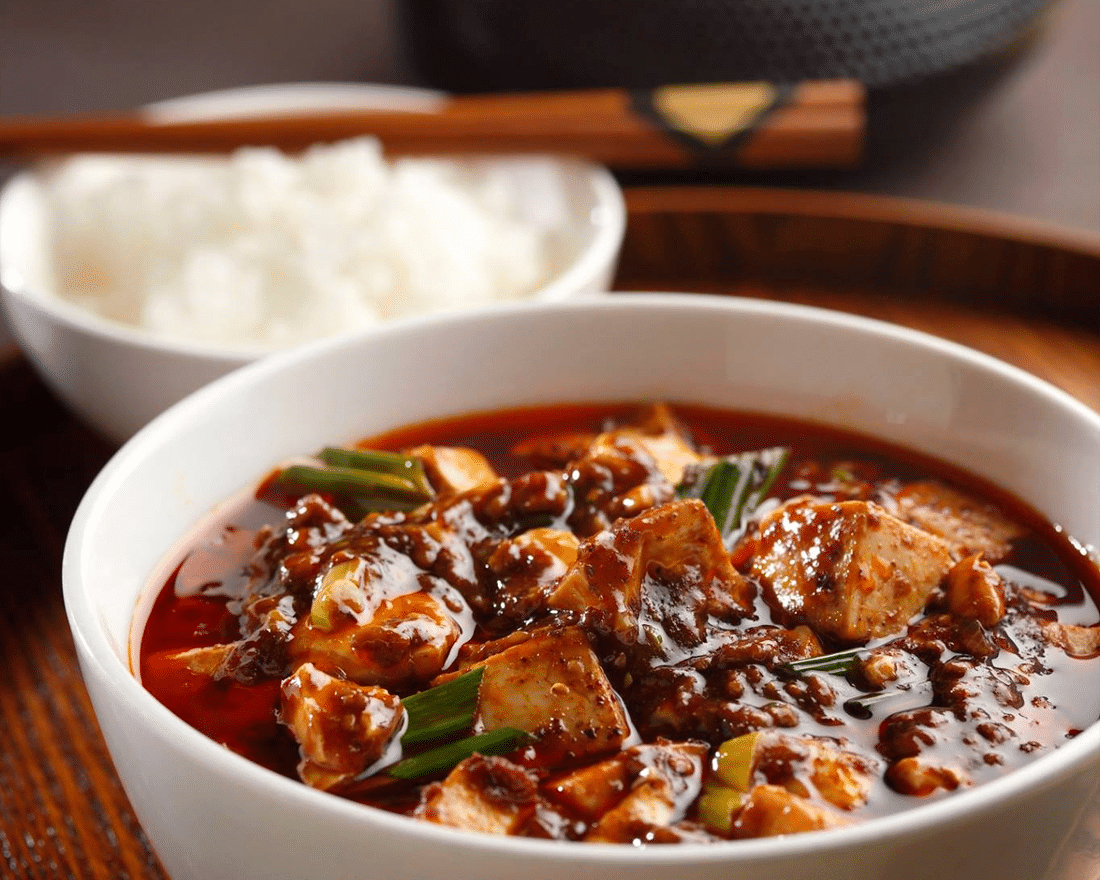 PUBLISHED November 8th, 2017 06:30 am
How do you like your spice? If the answer lies anywhere along the range of hot to numbing, then Sichuan cuisine, from the southwestern province of China, is for you. Granted, it is not easy to find a good restaurant in Singapore that brings the fiery flavours of Sichuan, but for these seven mid- and upscale establishments that we dug up – air conditioning mandatory – we bet they will satisfy all them spicy cravings.
Si Wei Mao Cai

It turns out that this restaurant is launched by the same people behind now-defunct Si Wei Yan that was on Club Street. More casual than its older sister, but the menu is larger and the food is just as on point. Get the Spicy Fried Chicken ($23), the spectacular Si Wei Langzi Catfish ($29) stir-fried with fresh and dried chillis, and for something milder, the Duck Stewed with Potatoes ($26) in a spicy brown sauce. Definitely not a place for the faint-hearted.
Si Wei Mao Cai is located at 33 Mosque St, Singapore 059511, p. +65 6223 1170. Open Tue-Sat 11am – 2.30pm, 5pm – 11.30pm, Sun-Mon 11am – 2.30pm, 5pm – 10pm.
Szechuan Court & Kitchen

At Szechuan Court, Chef Mok Wan Lok marries Sichuan's signature flavours together with the intricacies of Cantonese cuisine, resulting in dishes like the Szechuan Chilled Spicy Beef Flank and Tripe ($22), the cold helping to concentrate the tasty smokiness of the beef parts. There's also Fish (red garoupa, soon hock, or cod) braised with Szechuan Chilli Pepper, and a traditional Hot and Sour Soup with Crab Meat ($14) if you want to play it safe.
Szechuan Court & Kitchen is located at 80 Bras Basah Rd, Singapore 189560, p. +65 6339 7777. Open daily 12pm – 3pm, 6.30pm – 10.30pm.
Shisen Hanten

If the two-Michelin-star rating isn't enough indication, you should know that Shisen Hanten is stunningly good at taking Sichuan's complex flavour profiles and recreating them with exactness, albeit with a lot of artistry. Poultry lovers must order the Old Steamed Chicken ($22), seasoned with sesame and leek oil, and just a tinge of numbing spiciness. The Grilled Wagyu Beef ($30) is great as well, enhanced with an unforgettable garlic chilli blend, as is the simple Hot & Sour Soup ($12). See our experience at Shisen Hanten when we stayed at Mandarin Orchard Singapore here.
Shisen Hanten is located at 333 Orchard Rd, L35, Orchard Wing, Mandarin Orchard Singapore, Singapore 238867, p. +65 6831 6262. Open Mon-Fri 12pm – 3pm, 5pm – 10pm, Sat-Sun 11am – 12.45pm, 1pm – 2.45pm, 6pm – 10pm.
Si Chuan Dou Hua

Si Chuan Dou Hua offers fine Sichuan cuisine complemented by skilled tea masters who combine martial arts, dance, and showmanship in the traditional art of tea pouring. Depending on which outlet you go to, there'll be different a la carte and set menu dishes up on offer, though perennial mainstays include the Suckling Pig, Peking Duck, Boiled Sliced Fish with Spicy Chilli Sauce, and "Chong Qing" Chilled Chicken with Spicy Bean Paste. We're not sure whether it's the spice, but we can't help salivating for more.
Si Chuan Dou Hua is located at #60-01 UOB Plaza, 80 Raffles Place, Singapore 048624, PARKROYAL on Beach Road, 7500 Beach Rd, Singapore 199591, and at PARKROYAL on Kitchener Road, 81 Kitchener Rd, Singapore 208533.
Birds of a Feather

Birds of a Feather looks nothing like a Chinese restaurant, and that's because it specialises in Western dishes with a pronounced Sichuan influence. Check out the winning dish Find the Chicken in the Chillies ($16) topped with a mountain of Sichuan peppers and yes, chillis, as well as the Grilled Cheese Panini ($20), stuffed with chilli pepper-marinated pork and pickled cabbage. The organic Tofu Burger with Mapo Meat Sauce ($22) is rather laudable too. Read our review here.
Birds of a Feather is located at 115 Amoy St, Singapore 069935, p. +65 6221 7449. Open Mon-Thu 10am – 11pm, Fri-Sat 10am – 12am, Sun 10am – 6pm.
CHIKIN

Fresh from the success of Chinese-inspired bar Sum Yi Tai comes CHIKIN, a Japanese yakitori bar that's all about chicken skewers spiked with Sichuan attitudes – which is to say, parts like the thigh, oyster, liver, heart, tail, and gizzard done up in varying levels of Sichuan spice, starting from an affordable $3 per stick. And don't miss out on the Szechuan Bloody Mary (from $15) which goes up to five levels of spiciness. It'll wake you up for sure.
CHIKIN is located at 6 Bukit Pasoh Rd, Singapore, p. +65 6910 2742. Open Mon-Sat 5pm – 1am. Closed Sun.
LongQing Hotpot

Among the many soup base options at this popular hotpot restaurant, the signature mala broth, made from scratch with dried chilli, Sichuan peppercorns, and over 20 herbs, is a huge hit. The numbingly satisfying flavour is made only better by the accompanying side options, including Sichuan specialities like garlic pork, pig's ears with chilli oil, and black fungus with vinegar.
LongQing is located at 18 HongKong St, Singapore 059661, p. +65 6533 1618. Open Tue-Sun 5.30pm – 11pm. Closed Mon.
Bonus: People's Park Food Centre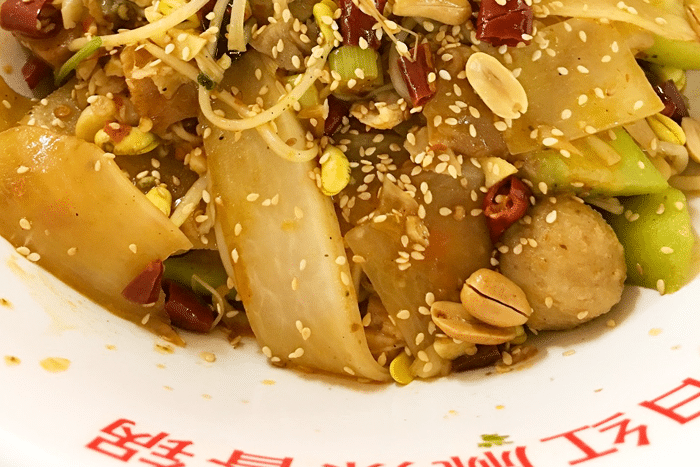 It's not a restaurant, so you can forget about the air-conditioning as you dig into mala hotpots from a whole stretch of stalls at this hawker centre. Perhaps the most popular is Mala Xiang Guo Ju with its potent mala gravy, said to comprise of more than 20 herbs and spices, and also Ri Ri Hong Mala Xiang Guo – so popular that it took up two units at opposite ends of the hawker centre. Simply pay for the ingredients (pork slices, mushrooms, Taiwan sausages, and more) you choose, with vegetables priced at $1 onwards, meats at $2, and seafood at $3.
People's Park Food Centre is located at 32 New Market Rd, Singapore 050032.
Top Image: Shisen Hanten