10 Things You Didn't Know About Tokyo Disneyland & Tokyo DisneySea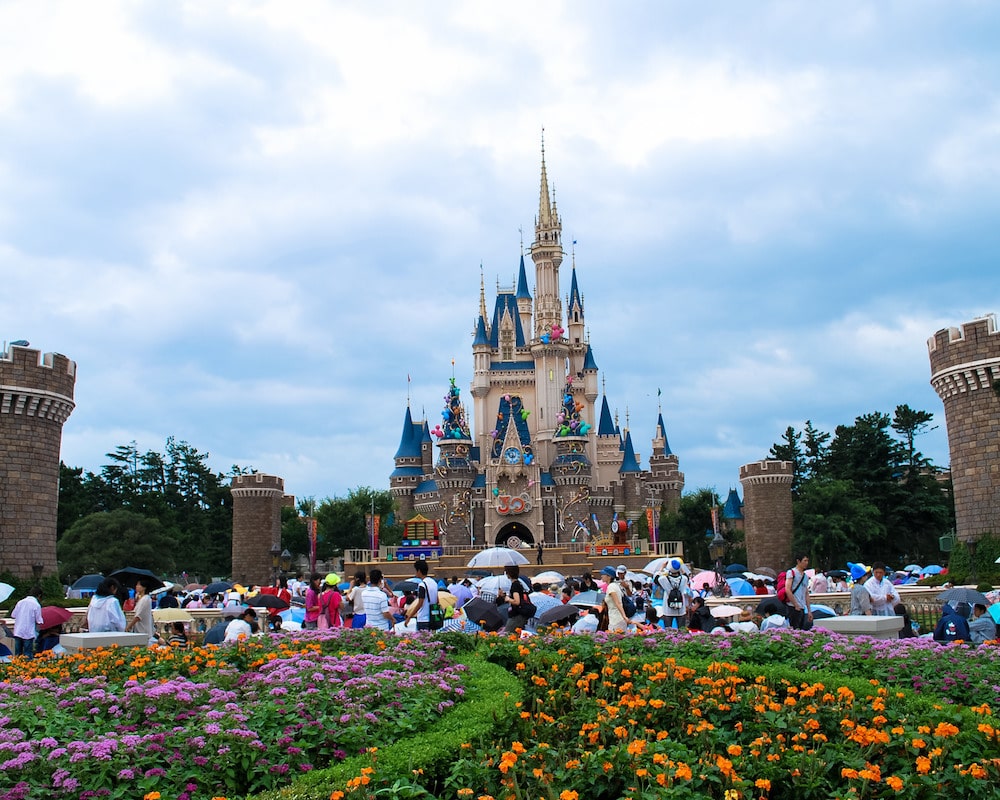 PUBLISHED June 14th, 2018 12:34 pm
I'm no Disney geek, but Tokyo Disney Resort is probably the best of its kind that I've been to (except The Wizarding World of Harry Potter; I'm just biased). The happiest place on earth combined with the Japanese attention to detail makes Tokyo Disneyland an extra wonderful place to visit that comes with its fair share of unique details. Here are 10 things we discovered on our recent trip:
It's not actually in Tokyo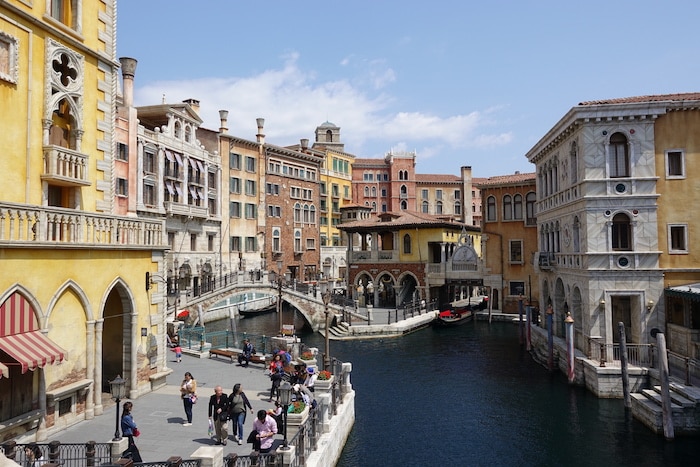 Tokyo Disney Resort is actually located in the city of Urayasu, which is part of the Chiba prefecture east of Tokyo. That said, a ride from Tokyo Station to Maihama Station (which stands right outside the gates of the parks) is 15 to 20 minutes on the JR Keiyo or Musashino Line.
Tokyo Disneyland Turns 35 This Year!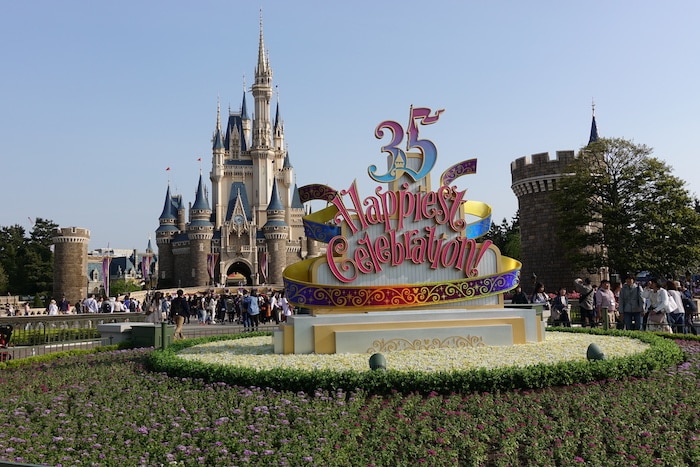 Tokyo Disney Resort now comprises of two theme parks, four Disney hotels, six non-Disney hotels, and even a shopping complex that are all linked via the Disney Resort Line monorail, but it all started with the OG – Tokyo Disneyland – 35 years ago. They've got loads going on for their 35th anniversary year, from an all-new daytime parade to the complete overhaul of iconic attraction It's A Small World, and a special fireworks show happening till 25 March 2019. See here for more information.
There are rides unique to Tokyo Disney Resort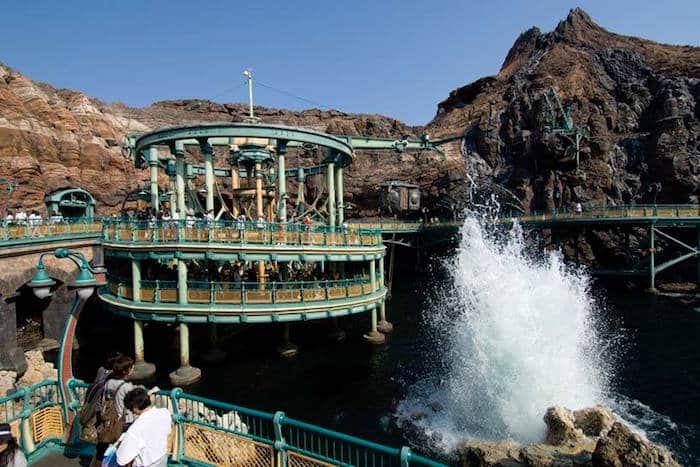 Notwithstanding the fact that Tokyo DisneySea is the only one of its kind in the world, there are rides and attractions in both theme parks that you won't be able to find elsewhere. Examples include Pooh's Hunny Hunt and Monsters, Inc. Ride and Go Seek in Tokyo Disneyland, as well as Tokyo DisneySea's Nemo & Friends SeaRider and Jules Verne-inspired rides Journey to the Centre of the Earth and 20,000 Leagues Under the Sea.
There's a huge obsession with popcorn…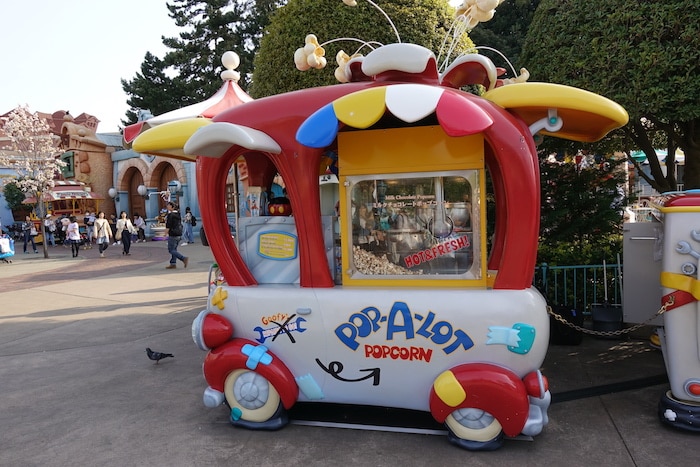 There are plenty of popcorn stands within both parks popping all sorts of crazy corn. There are regular flavours like salted and caramel, but visitors can also look forward to curry popcorn, milk chocolate popcorn, and even garlic shrimp popcorn. Flavours tend to change seasonally.
And the popcorn buckets are next level
These popcorn buckets are collectibles, we tell 'ya. The easiest way to find out which popcorn carriers are available and in which park is to check their popcorn page (I'd never thought I'll ever string those two words together). To top of what's available in the image, we've also seen Cinderella's pumpkin carriage with wheels that work, Nemo, Dumbo, BB8, and even Darth Vader.
It's the land of hidden Mickeys
Hidden Mickeys were spotted everywhere, in the smallest details like the embellishments that dot some of the walls to how certain things are arranged in the gift shop. Soap dispensed in the shape of Mickey Mouse, however, is something we didn't expect. This one is at located next to Tokyo DisneySea's Splash Mountain.
It's quite possible to do a bar hop in Tokyo DisneySea
There's no denying that DisneySea caters a lot more to the older crowd, and it shows in its alcohol policy (there's no booze in Tokyo Disneyland at all). Beer drinkers can look forward to the Kirin Ichiban Draft – there's also a "Frozen" Draft version that comes with frozen foam to keep it cold for longer – and Budweiser Draft whereas cocktail drinkers can look to Teddy Roosevelt's Lounge for Singapore Slings, Yucatan Base Camp Grill for kiwi mojitos (this is seasonal), and Magellan's Lounge for a Godfather (half Scotch whisky, half amaretto).
There's a vineyard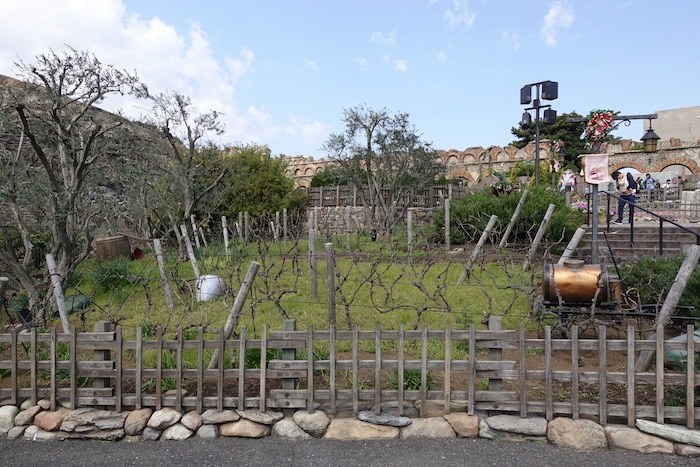 Albeit a very small one. It's located by the water in Mediterranean Harbor, closed to Zambini Brothers' Ristorante. We also have it on good authority that it does produce grapes.
And a gift shop that blinks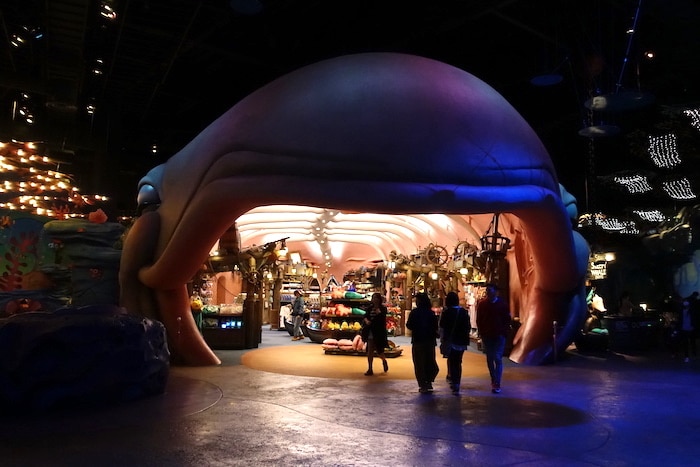 One of my favourite parts of Tokyo DisneySea is Mermaid Lagoon. I know it's made for younger kids – it's mostly indoors and rides here are gentle – but it really feels like you've gone into another world that is King Triton's underwater kingdom. The Sleepy Whale Shoppe surprised us by blinking when we were waiting to regroup.
People watching is one of the best parts
Unlike most parts of the world, the osoroi code – meaning "same, matching, or going together" – in Japan means there's no shame or embarrassment wearing matching outfits. In Tokyo Disney Resort, it's certainly taken up a notch with Donald Duck and Daisy onesies, five shades of yellow, and identical outfits, right down to the same hats and popcorn buckets.
Top image courtesy of Gonzalo Pineda Zuniga