Restaurant Review: Affordable Wines and Gourmet Food at 13% Gastro Wine on Alilwal Street in Singapore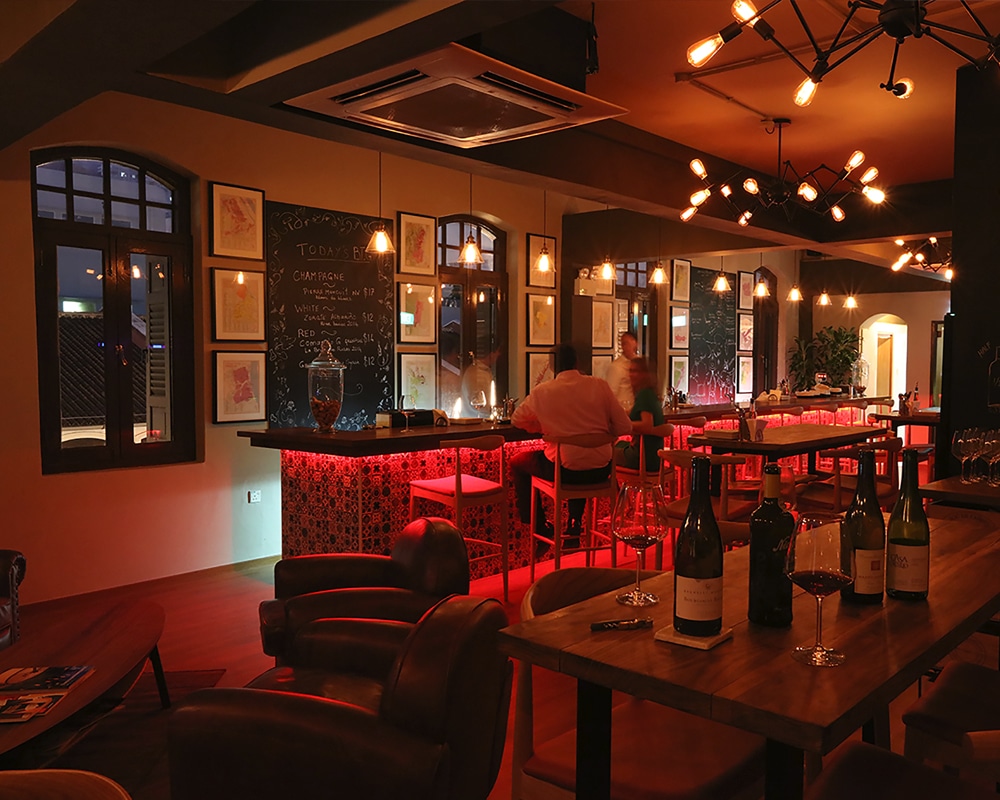 PUBLISHED March 22nd, 2016 02:00 pm | UPDATED May 18th, 2020 08:35 pm

From Barossa reds to whites from Sancerre, everyone loves a good wine bar, and 13% Gastro Wine has already seen plenty of rave reviews for its wine, food, and great hospitality. Now, this new kid on Aliwal Street in Singapore can count us among its satisfied customers and we'll tell you why.
Dreamt up by wine connoisseur Bruno Vaillant (who also founded e-commerce portal ewineasia.com) and award-winning restaurateur Geoffrey Weckx, the idea for the establishment was to create a comfortable hangout for wine lovers who enjoy gourmet food – free from any snobbery and pretension.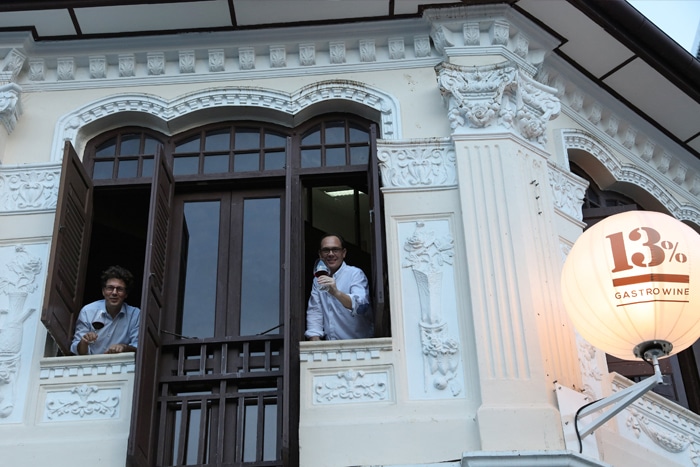 Located on the second floor of a beautiful shophouse in the Kampong Glam Heritage district, this casual wine bar is fairly accessible from the city. Wooden furniture, intimate lighting, and framed-up prints of wine culture make up its cosy interior. Choose to sit at a high table and stools, the comfortable lounge, or at the bar counter where you can watch the chef expertly slice Jamón ibérico.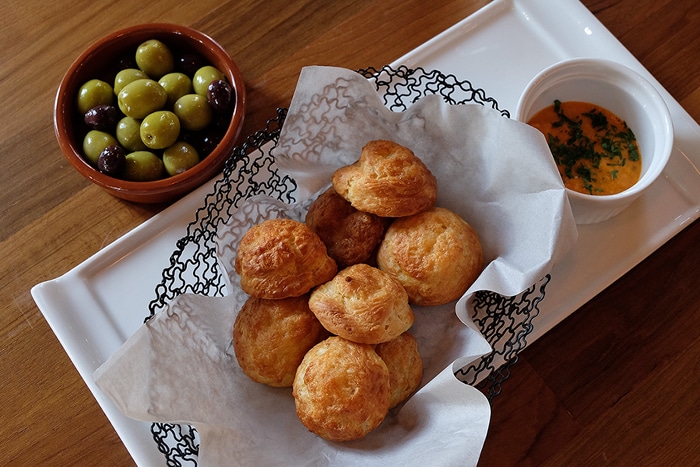 13% Gastro Wine's vino portfolio is mostly Old World, with wine from Spain, France and Lebanon, although wines from Australia and Portugal also make an appearance on the list. All bottles are handpicked and curated by Bruno from his favourite vineyards, so you're certainly getting the good stuff.
Prices are kept in an affordable range, with well-chilled bottles of whites going for $41 to $169 and bubbles at $50 to 261. While red wines going up to $446, most of them fall between $40 and $140. The beauty of 13% Gastro Wine is in its personal and authentic experience: let Bruno know your preference and he'll take the time to explain and select a bottle catered to your tastes.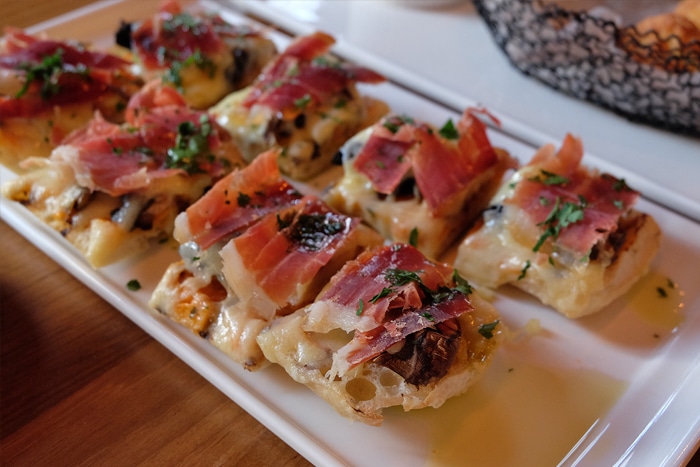 For the beer drinker amidst the wine guys, there's a good selection of craft beers, well as some non-alcoholic 'wine juice' for the teetotallers (which looks so much like wine that no one will be able to tell).
The small food menu might be devised to complement the wines, these plates are definitely something that can be enjoyed on its own. Think comfort food made from fresh quality produce, such as Cheese ($28/$42) and Charcuterie ($58) boards; fluffy three-cheese Gougeres ($8); savoury Tatins ($18, Endive, Tomato, or Zucchini); and Grilled Iberico Pork, French Spring Chicken or Wagyu Beef ($38 each, additional $10 for beef).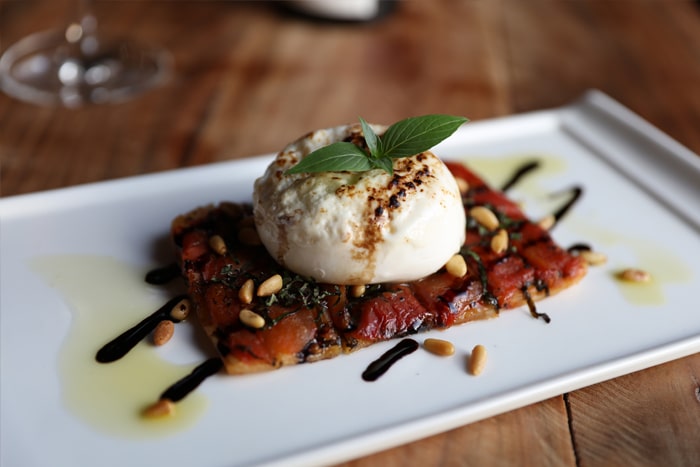 A must-have is the 13% Pizza ($22). This is no conventional pizza – consisting crispy coca bread, premium summer beaufort cheese, Iberico ham, portobello, and fresh herbs. Other recommended items include the 13% Baked Camembert ($22), and very sinful Chocolate Moelleux ($10). Most items are meant to be shared, so bring your pals and order a bit of everything to
If you're not sure what to get, go with the duo's recommendations for wine and food and take pleasure in the journey of wine tasting (that usually comes with high price tags and snooty people). If you're anything like us, you'll surely come back for more.

13% Gastro Wine is located at #02-01, 14 Aliwal Street, Singapore 199907, p. 6291 6816. Open Tue-Fri 5pm – 1am, Sat 12pm – 1am.