5 Awesome Underground Hangouts in Paris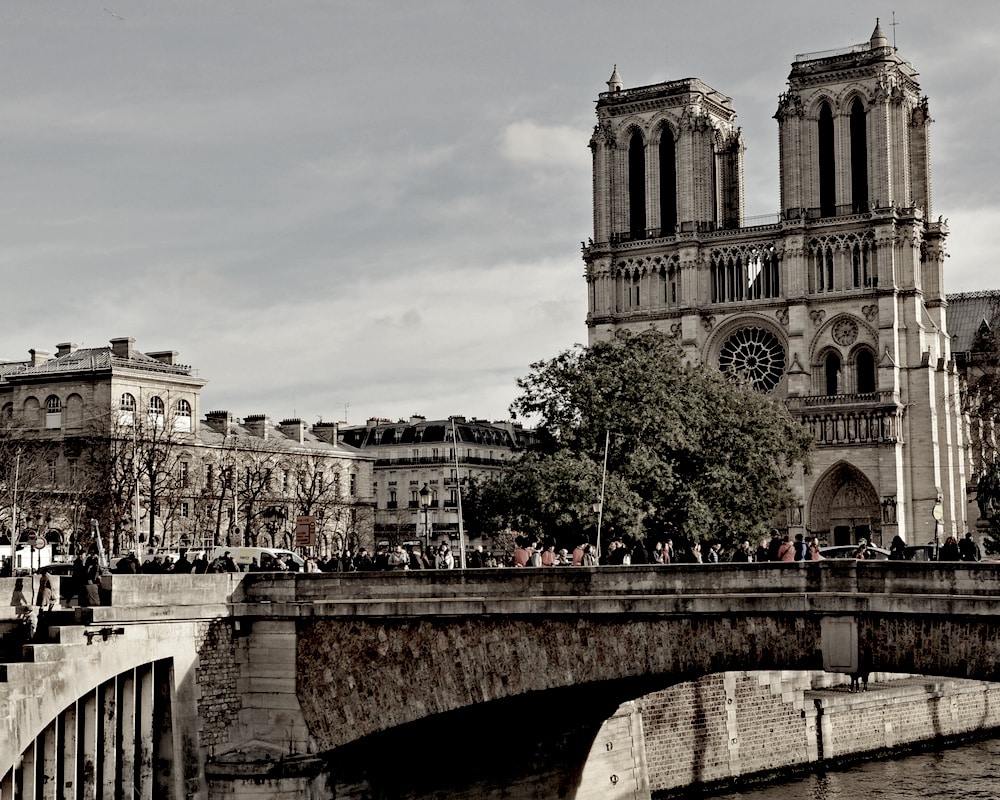 PUBLISHED February 11th, 2016 07:00 am | UPDATED May 8th, 2018 12:02 pm
Though Paris' nightlife is often overshadowed by that of other European capitals like London and Berlin, it is surprisingly diverse and exciting. Of course, there are all the glamorous places where the rich and famous party, and the countless bars and nightclubs scattered all over the city that enjoy a constant influx of everyday folk. However, there is also a bustling underground scene, with hangouts that range from quirky to historical to outrageous.
Often ignored by tourists (locals seem to miss it more often than not as well), here are the best underground hangouts in Paris to experience an alternative Paris that you won't get from any guidebook:
Le Comptoir General
Possibly one of the coolest places in the entire city, Le Comptoir General is hard to describe. Hidden inside a patio along the Canal St. Martin, this tribute to Francophone African countries is the perfect mix of everything you could want. The long hallway in yields a documentary screening room showing indie films. From there, you get to the thrift store, where you will find old clothes, random trinkets, old photographs of strangers, and other unique items.
A restaurant-bar with delicious, if not elaborate, meals, and a decent array of drinks is also available. Whether you sit on the tables or go out into the patio, but you're sure to be drawn to the dance floor when the music starts playing. If you're lucky, you'll get to go up the wooden stairs t0 the second floor, where a used book library holds unimaginable treasures.
Address: 80 Quai de Jemmapes, 10th arrondissement
Metro stop/s: Republique or Goncourt
Opening hours: 11am -2am daily (however, it is advisable to check their calendar)
La Lucha Libre
From the outside, there is not much that sets La Lucha Libre, especially since it's amidst the countless bars that make up Place Monge. Even when you go inside, all you see is a poorly-lit interior with very reasonable prices. Though the latter is a good enough reason to stay, it's what happens on the ground floor that makes going to Lucha Libre truly worthwhile – once you've had a drink or two, you can head downstairs and wrestle your friends.
We're not kidding; put on a sumo suit, get inside the ring, and wrestle! Not only is this extremely fun and cathartic, it's also probably the only chance you will ever have of putting on a sumo suit and knocking people you love down.
Address: 10 Rue de la Montagne Sainte Geneviève, 5th arrondissement
Metro stop/s: Maubert Mutualite
Opening hours: Tuesday-Saturday, 5pm- 2am 
Showcase
Ever wondered what it's like to party under a bridge? Well, Showcase is your chance to do it. Situated underneath Pont Alexandre III – one of the most famous, most beautiful, and most exuberant bridges in the city – lights decorate the arched ceiling, and music bounces off the stone walls as the DJs play flawless sets that keep everyone on the dance floor. The atmosphere is electric, the drinks are good, and the location is truly unmatched by any other place in the city.
Address: Underneath Pont Alexandre III, Port des Champs Elysées, 8th arrondissement
Metro stop/s: Champs-Elysees/Clemenceau or Invalides
Opening hours: Tuesday-Saturday, 11.30pm- 6am
Moonshiner
Moonshiner is a bar so underground you will never find it if you're looking for its sign. Enter Pizza da Vito, and once you've crossed the restaurant, you have to find the walk-in fridge and push past it. Behind the giant fridge doors you will find cool temperatures and an even cooler underground bar. The drinks are fairly priced, the crowd is chill, the bartenders are nice, and the music is jazzy. There is seriously very little more you could want from an underground bar experience.
Address: 5 rue Sedaine, 11th arrondissement
Metro stop/s: Breguet-Sabin, and Bastille
Opening hours: 6pm – 2am daily
The Catacombs
This is quite literally as underground as you will get in Paris. The not-so-legal parties held in the famous catacombs are something you get to experience if you have someone on the inside. These events aren't published anywhere or advertised, except by word of mouth. If you manage to attend one, you definitely win a badge of honor. Who can get you in is impossible to know, but maybe the previously mentioned hangouts are great places to start looking for cool people who know Paris off-the-beaten path.
Address: Somewhere within the Parisian catacombs, changes every time
Opening hours: Set hours differ for every event
So readers, where are you favourite underground hangouts in Paris?