5 Local Icy Cold Desserts You Have To Try in Singapore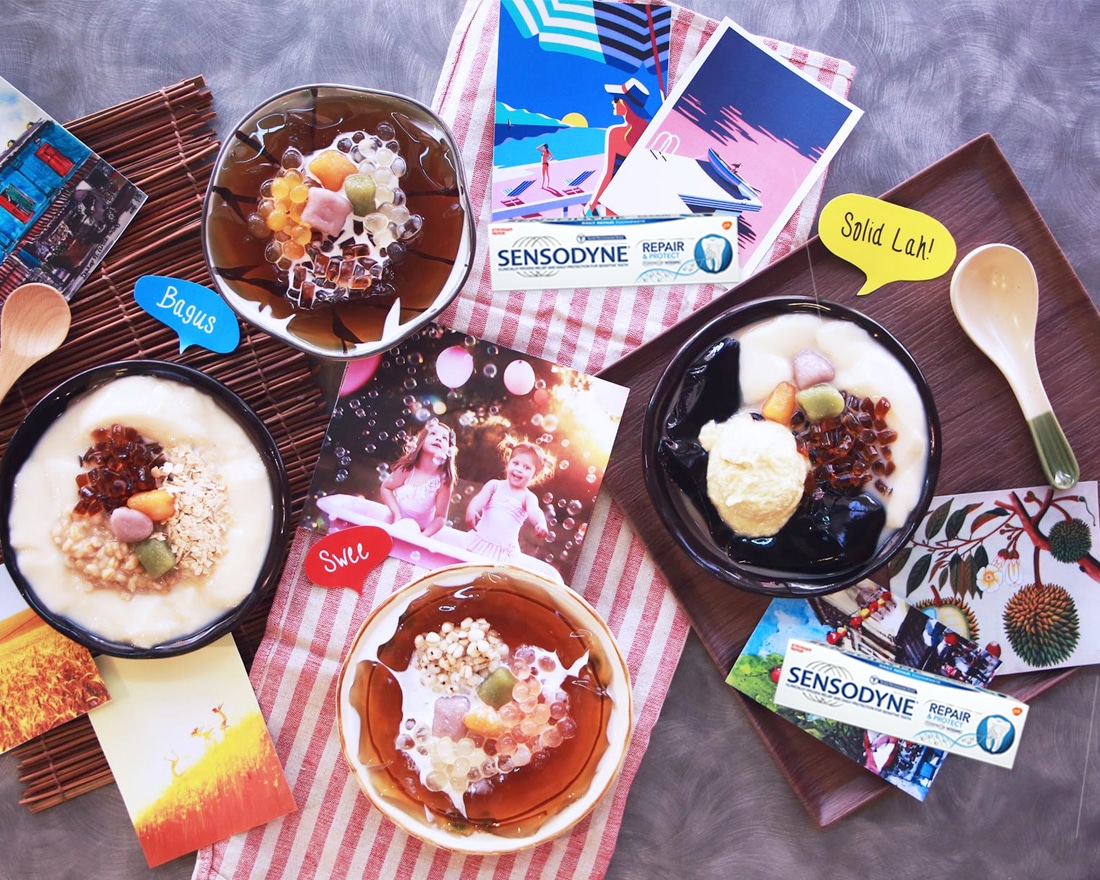 PUBLISHED June 7th, 2019 06:00 am | UPDATED February 6th, 2020 05:41 pm
Feeling apprehensive about Singapore's all-year summer? Beat the heat like a local with these five icy must-tries. Made in Singapore, budget-friendly and incredibly yummy, these desserts are great summer reliefs. And for those of us that can't bite into ice kachang or ice cream without feeling sensitivity pain in our teeth, Sensodyne offers the perfect solution to your problems.
Ice Kachang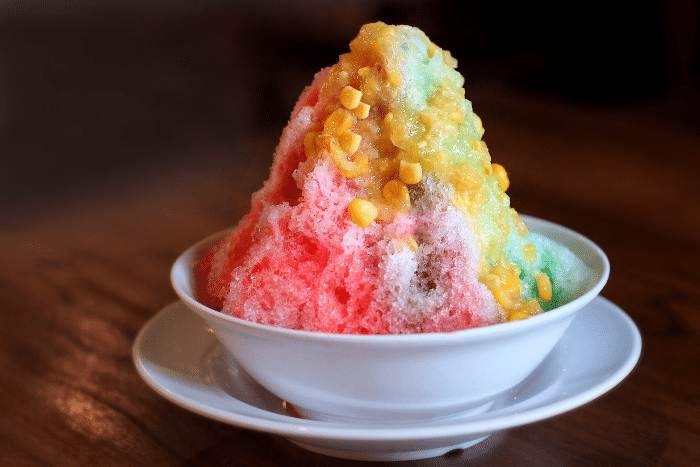 This must-try dessert has evolved over the years but remains popular among all ages. Back in the 1950s, ice balls were sold by pushcart vendors to school children – shaped by hand, drizzled with colourful syrup, and cut into halves to share with a friend. The modern day ice kachang is a complete upgrade with better hygiene standards and more ingredients: attap seeds, jelly, corn, red bean, and sago nestled under a mountain of colourful shaved ice. Fancier versions have ice cream or various fruits such as watermelon, mango, and durians. Find this at Jin Jin Desserts, Mei Heong Yuan Dessert, and Teck Kee Hot and Cold Dessert.
Chendol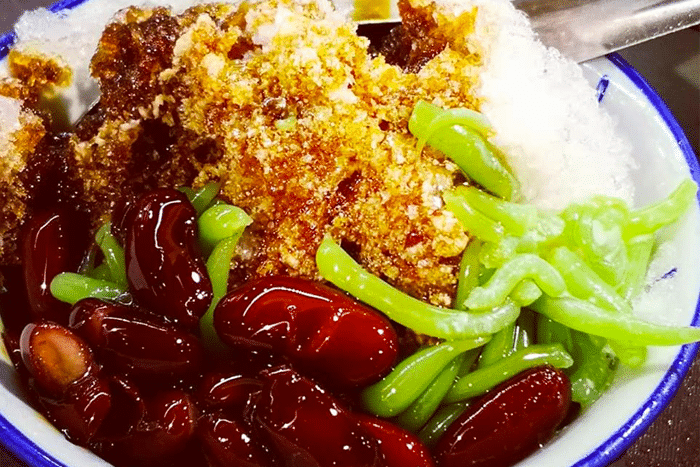 Chendol is a traditional dessert that's icy, sweet, and laden with distinct Southeast Asian flavours. Imagine a mountain of thinly shaved ice that closely resembles ice kachang, this time topped off with sweet red beans and green rice-flour jellies. Thereafter, it is drizzled with generous amounts of coconut milk and gula melaka (brown palm sugar) syrup. This dessert has recently been under controversy due to its origins – there are multiple versions hailing from all around SEA. If it's good enough for countries to have a dispute about, it's definitely worth a try. Try this at Four Seasons Chendol, Dove Desserts, Malaysia Boleh!
One of the greatest delights of these sweet treats mentioned so far is their shaved ice: Munching on it provides instant gratification from the unbearable heat. But if you're feeling hesitant due to tooth sensitivity, we recommend trying Sensodyne Repair and Protect to protect your teeth. You can't go wrong with Sensodyne; they are the world's No. 1 sensitive toothpaste brand*!
Cheng Tng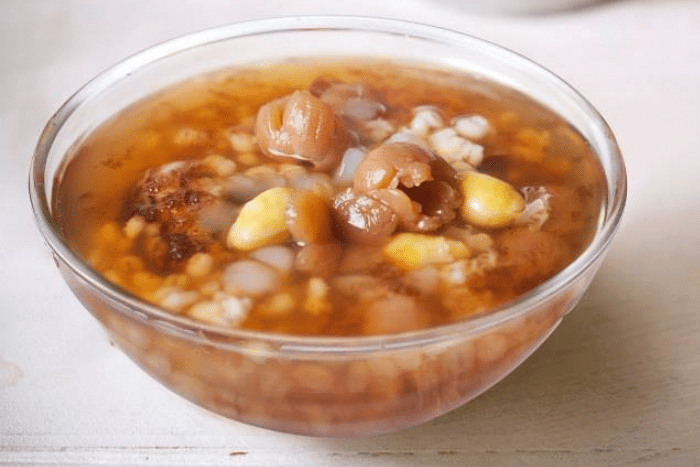 A sweet treat that is good both hot and cold, Cheng Tng is a healthier dessert among its fellow counterparts. A light and clear soup, sweetened with rock sugar, is served with ice, barley, dried longans, sago, white fungus, ginkgo nuts, lotus seeds, and dried persimmons among others. The ingredients list varies across stalls, and this treat is sold at almost every hawker dessert stalls. For those seeking the more traditional variants, try Ye Lai Xiang, and Four Seasons Ching Tng.
Grass Jelly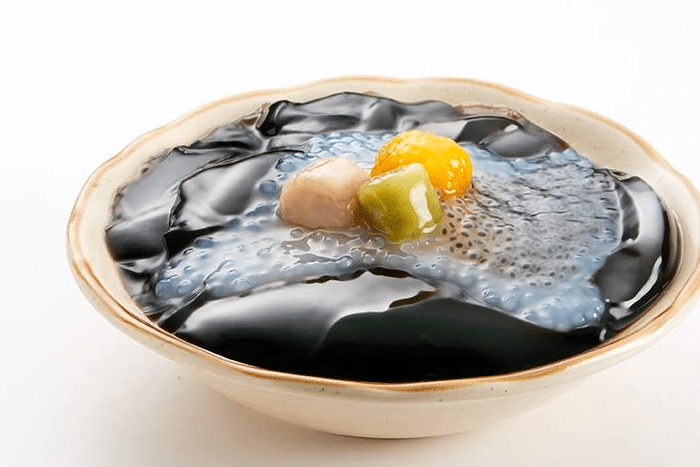 Also known as Chin Chow, this simple dessert is refreshing and well-known for its medicinal properties: reducing body temperatures, aiding indigestion, and lowering blood pressure, among others. Grass jelly can both be consumed as a dessert and a drink, and is often paired with other toppings such as longans, sea coconut, and nata de coco. Some of our favourites? We recommend Zhao An Granny Grass Jelly at Golden Mile Food Centre for classic variants, and Nine Fresh for other grass jelly combinations. Find this at Zhao An Granny Grass Jelly, Nine Fresh, and GreenGrass Garden.
Traditional cold desserts are the essentials of Singapore food culture, but munching on ice may have taken a toll on your teeth. With twice daily brushing, Sensodyne Repair and Protect will form a protective layer over the sensitive areas of your teeth, repairing them for a pain-free dessert-hopping session.
Local Ice Cream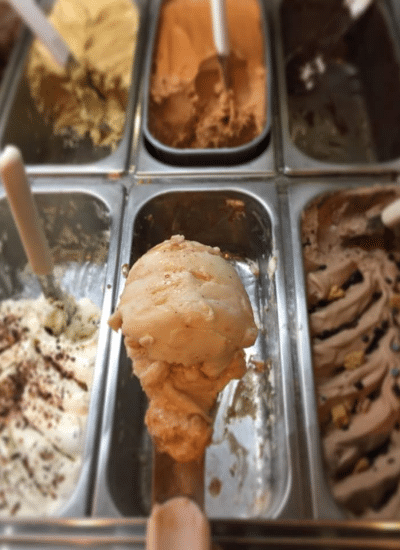 Nothing beats decadent ice cream in sweltering weather, so why not try some of the uniquely Singaporean flavours? While they sound outrageous, most do actually taste quite good.
For tea-lovers, try Teh-Tarik (sweetened milk tea) flavoured ice cream, and for the adventurous, the Chilli Crab and Nasi Lemak for a truly Singaporean experience. Try these flavours at Tom's Palette, The Humble Scoops, Udders, and Merely Ice Cream for the ultimate experience.
Another uniquely Singaporean experience is the Ice Cream Bread, fresh off the ice-cream carts found around the island. Watch the proverbial uncle slice a block of ice cream of your choice (flavours include chocolate, strawberry, raspberry ripple etc.), then sandwich it between crisp wafers or the highly popular 'rainbow swirl' bread. These are randomly located on the streets, with a few permanently stationed along Orchard Road, Read Bridge in Clarke Quay, and East Coast Park. This simple pleasure is cheap (the cost ranges from $1 to $1.50), satisfying, and can be found islandwide.
Want to bite into your ice cream, but feeling hesitant from tooth sensitivity pain? To find out if you're experiencing tooth sensitivity, Sensodyne has an Online Check Up that helps check your symptoms and give useful oral health advice. Tooth sensitivity requires special care, but Sensodyne has an easy solution: just brush twice daily with their Sensodyne Repair and Protect, and you are good to go. Clinically proven to relieve sensitivity, it also provides long-lasting protection!
This post is sponsored by Sensodyne. For more information about tooth sensitivity, click here. 
*Retail value sales data 12 months ending December 2017
Top Image: Nine Fresh