5 Things To Do In Singapore This Week: 18th To 24th November 2019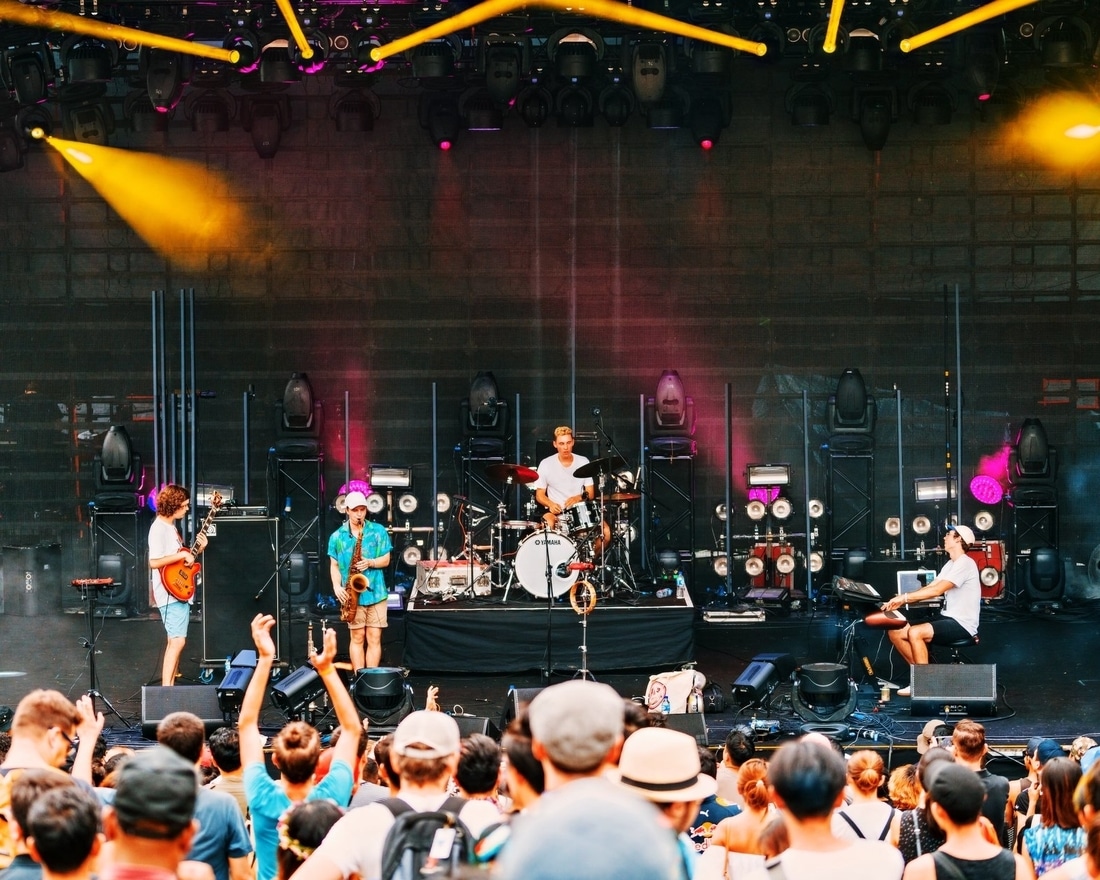 PUBLISHED November 17th, 2019 07:00 am
Slither and groove your way through November with this week's lineup of enthralling earworms! Music and arts extravaganza Neon Lights is back, and TropicLab is dishing us up some groovy beats on its way to Wonderfruit. For more artsy adventures, head down to Geylang for an eye-opening walking performance. And since December will be here before you know it, there's a couple of quirky markets to kickstart your festive shopping.
Snag Thrift Finds at Coffee, Smokes, & Fine Objects
Coffee, smokes, and fine objects − that's what this Saturday market is made of. Get into the swing of festive shopping here with a snazzy array of vintage thrift finds and lifestyle wares by local indie labels. Heads-up for the fashion mavens − there's a rack of preloved designer threads bearing coveted tags like Kapital, Comme Des Garçons, and 1017 ALYX 9SM. And if you're up for getting inked, Melvin Hoon of Iron Fist Tattoo will be running a flash tattoo pop-up with limited slots available.
Coffee, Smokes, & Fine Objects is happening on 23 November 2019 from 12pm to 7pm, at White Label Records, 28 Ann Siang Rd, #01-01, Singapore 069708. Admission is free. 
Rock Out at Neon Lights 2019
Neon Lights returns to light up our world with a dazzling lineup of indie music legends, local and international. Helming this year's fiesta is Grammy Award-winning folk rock band Mumford & Sons, here for their first-ever gig in Singapore. Other headliners include electro-soul duo HONNE, pop princess Halsey, and fast-rising producer Mura Masa. As for the arts segment Neon Nooks, catch a vibrant slew of installations and dance performances reflecting upon our hyper-consumerist culture. Check out our full rundown of what you shouldn't miss here.
Neon Lights 2019 is happening on 23 & 24 November 2019 at Fort Canning Park, River Valley Rd, Singapore 179037. Tickets start from S$128 for adults via Ticketflap.
Discover A Different Side of Geylang
The mere mention of 'Geylang' instantly evokes a hodgepodge of stereotypes, most of them unsavory. To unearth a different side of this much-maligned district, Geylang Adventures will take you through a three-hour walking performance around its Lorongs of Wisdom. Through the lens of mixed medium artworks and narratives, you'll discover a wealth of untold stories – from the lives of street cleaners to overcrowded migrant worker dormitories.
Geylang Adventures: Lorongs of Wisdom is happening on 20 November 2019, as well as various dates throughout November and December, at 1 Lor 23 Geylang Road, Carpark Drop-off, Singapore 388352. Tickets start from S$63.74 via Eventbrite. 
Treat Your Ears with TropicLab x Rainforest Pavilion
Local producer collective TropicLab is headed to Wonderfruit, and it's throwing us a wondrous rave to celebrate. Expect a slew of delicious jams from the likes of Rainforest Pavilion, Alex Joy and Jen Li aka JoyLi, with Jakarta DJ dynamo Darkbark joining in the afterparty shenanigans. Head down for a whole day and night of lush beats and good vibes, and enjoy one last hurrah at the soon-to-close Kilo Lounge.
TropicLab x Rainforest Pavilion: Road to Wonderfruit is happening on 23 November 2019 from 2pm to 4am, at Bukit Timah Shopping Centre Rooftop Carpark, 170 Upper Bukit Timah Rd, Singapore 588179. The afterparty will happen at Kilo Lounge, 21 Tg Pagar Rd, #01-02/04, Singapore 088444. Tickets are priced at S$30 via iGo.
Shop For A Cause at The i'mable Gift Market
'Tis the season for giving, so what about some gifts that give back? The inaugural i'mable Gift Market will feature 30 vendors from social enterprises and social service agencies, showcasing artisanal gifts handcrafted by persons with disabilities. Whether it's charming ceramics, hand-bound journals, or intricate jewellery, you're sure to pick up some unique trinkets here. If you're looking to get even more bespoke, sign up for their workshops and create your own jewellery or decoupage crafts.
The i'mable Gift Market is happening on 23 November 2019 from 10am to 6pm, at Enabling Village, 20 Lengkok Bahru, Singapore 159053. Admission is free. See here for more info about workshop prices.  
Top Image: Neon Lights