5 Things To Stream At Home This Week: 22nd to 28th June 2020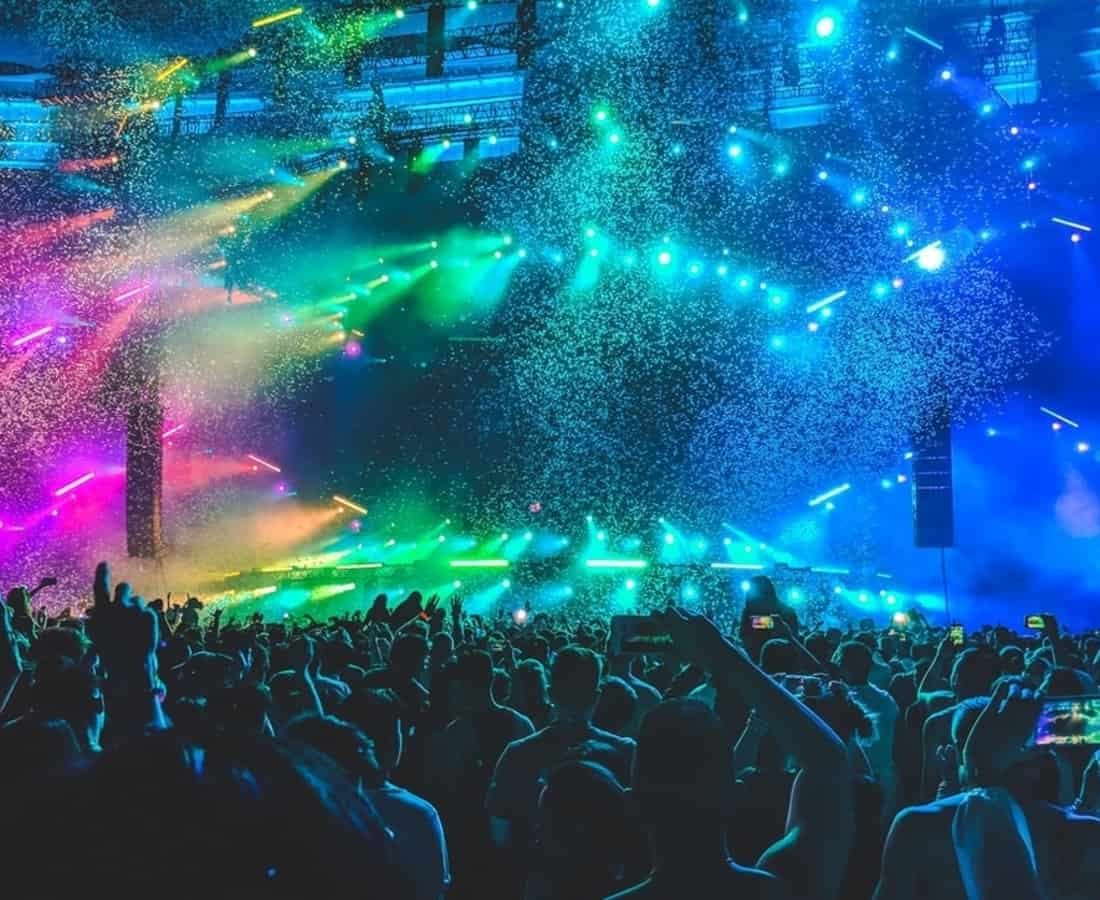 PUBLISHED June 21st, 2020 03:52 pm | UPDATED June 28th, 2020 05:29 pm
Phase 2 is finally here, but social distancing should continue (be responsible!). It'll be easy, 'cause this week, experience Singapore's first virtual live interactive theatre production, and celebrate Pink Dot 2020 from home. Jam out to Revision Music's live stream party or create art with Room To Imagine.
Murder At Mandai Camp: A Supernatural Murder Mystery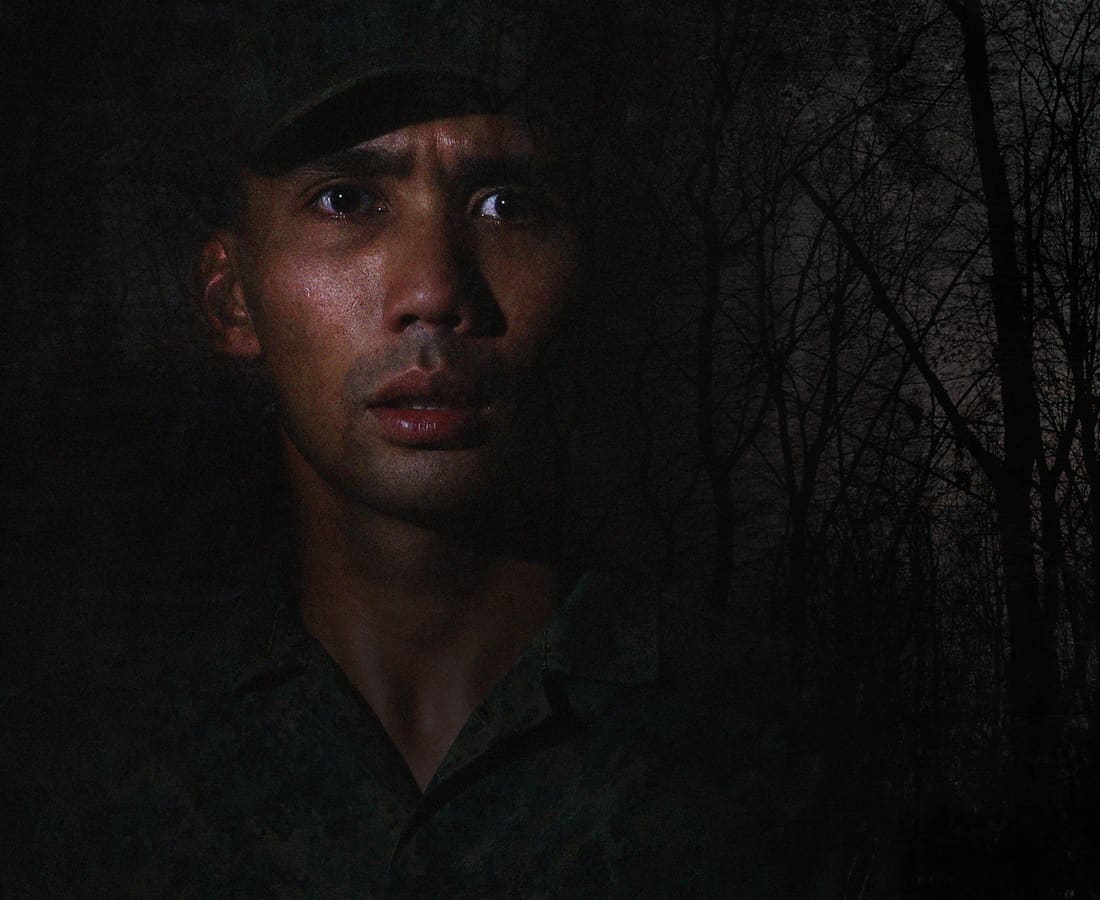 Catch Murder At Mandai Camp, Singapore's first live interactive and immersive theatre experience to be presented on Zoom. Running for three nights only, the production by local theatre company Sight Line Entertainment is written and directed by local acclaimed playwright Chong Tze Chien. Join fellow audience-participants in uncovering the truth behind a gruesome murder of a young recruit and ultimately, apprehending the suspect. Expect to receive evidence on your phones and a collective vote to bring the offender to justice.
Even better? Add cocktails from laut when you get tickets on SISTIC for a better experience at home – the aptly chosen Grass and Dragonfruit are available on at a special price of S$38 per 250ml bottle (usually S$48)  for you to enjoy alongside the production.
Murder At Mandai Camp runs from 26 – 28 June, at 10pm. Tickets are priced at S$15, with the option of supporting the production from S$20, S$30, and S$50. Buy your tickets here.
Light Up From Home – Pink Dot 2020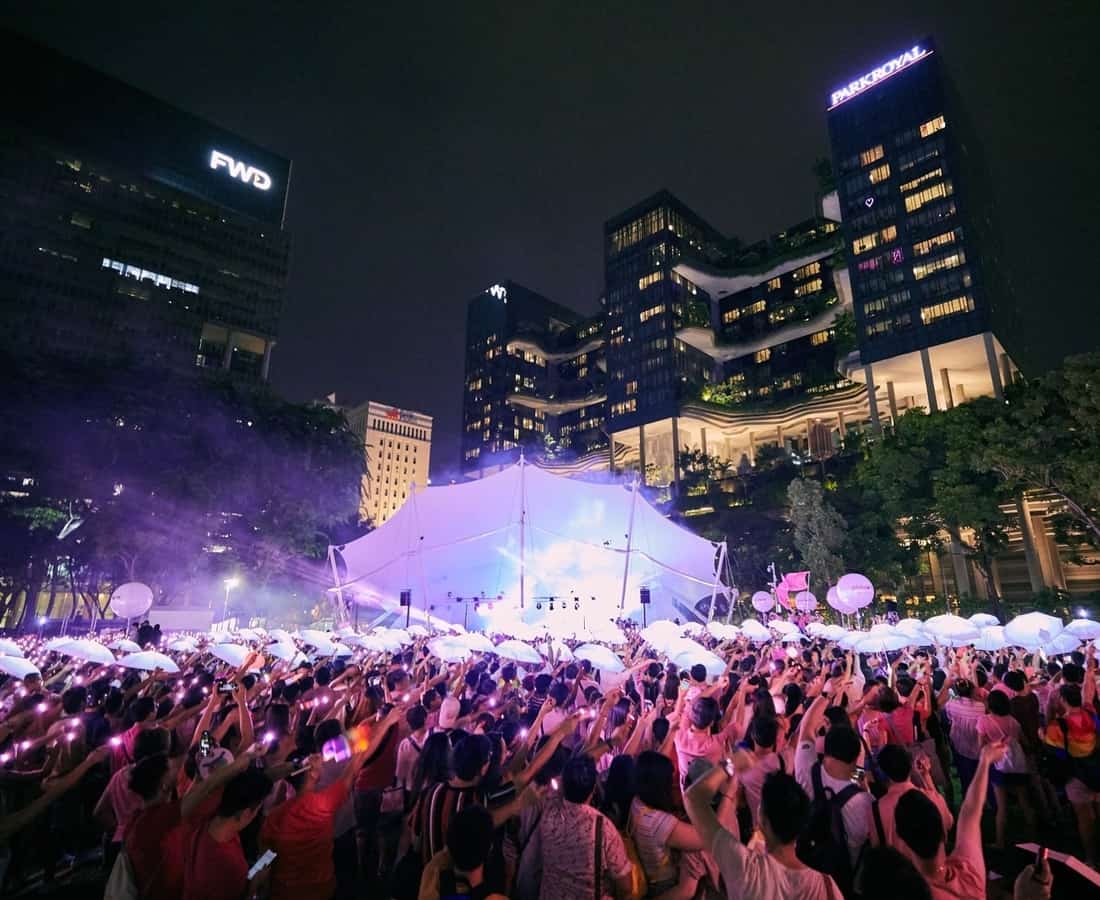 Pink Dot might not be taking place at Hong Lim Park this year, but Singapore's annual LGBTQ+ celebration is going digital. With the theme Love Lives Here, this year's event is a show of support to the queer community, many whom have been disproportionately affected by the pandemic. On June 27, show up for an exciting livestream to celebrate love. Expect performances from the likes of Joanna Dong and Charlie Lim, along with a slew of queer short films. Catch a special Pink Dot episode of "Nobody Asked" by Preetipls. And Light Up from home by decorating your house with pink lights.
Pink Dot 12: Love Lives Here streams on 27 June, 8pm – 9.30pm here.
Feeling the Future with Superflux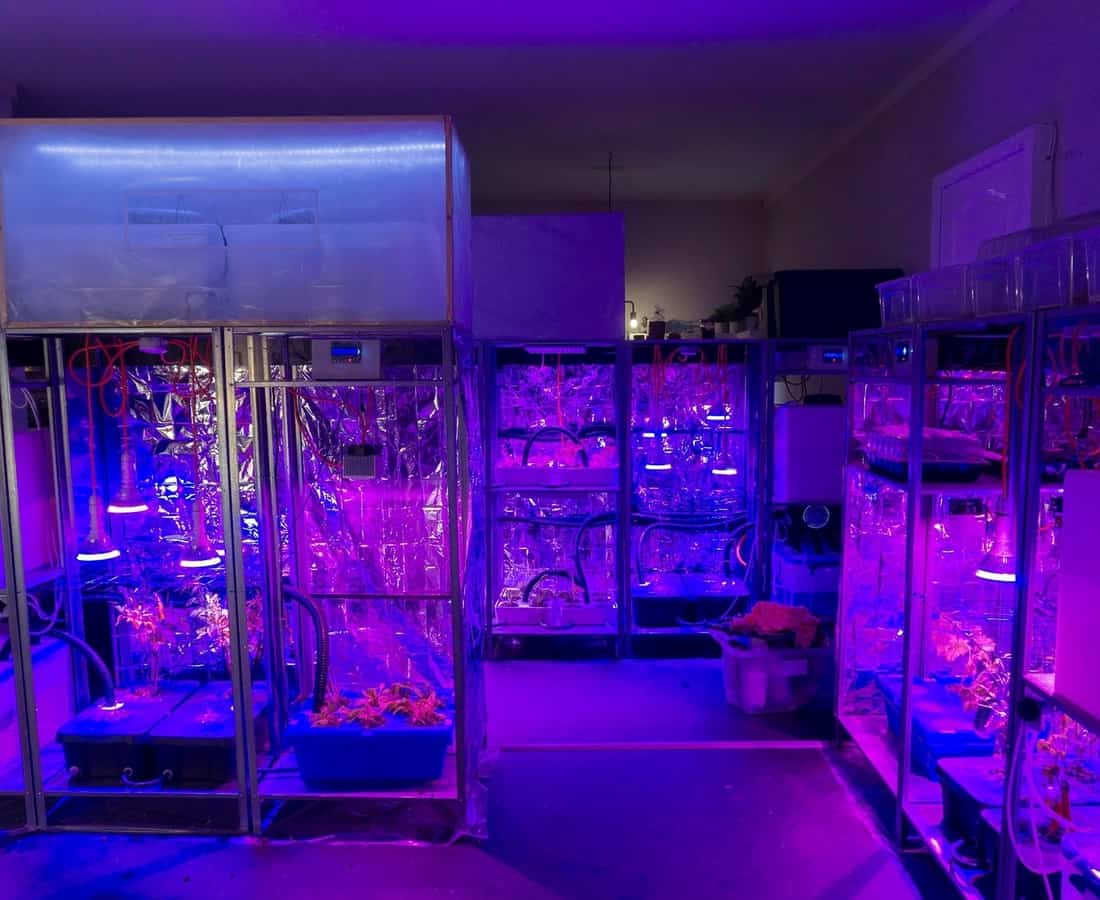 Organised by the ArtScience Museum, Feeling the Future is a series of online talks that examine the future amid uncertain times. This week, meet the founders of Superflux, a team of London-based designers famed for their creative concepts that also explore facets of sustainability. With Mitigation of Shock – one of their most moving works – now in Singapore showing the consequences of global warming in a HDB flat, Anab Jain and Jon Arden will be sharing more on tackling the challenges of the future and how to be hopeful while doing so.
Feeling the Future: Mitigation of Shock by Superflux is streaming on 23 June 2020, from 10am – 10pm on their Facebook page.
Create An Acrylic Art Piece with Room To Imagine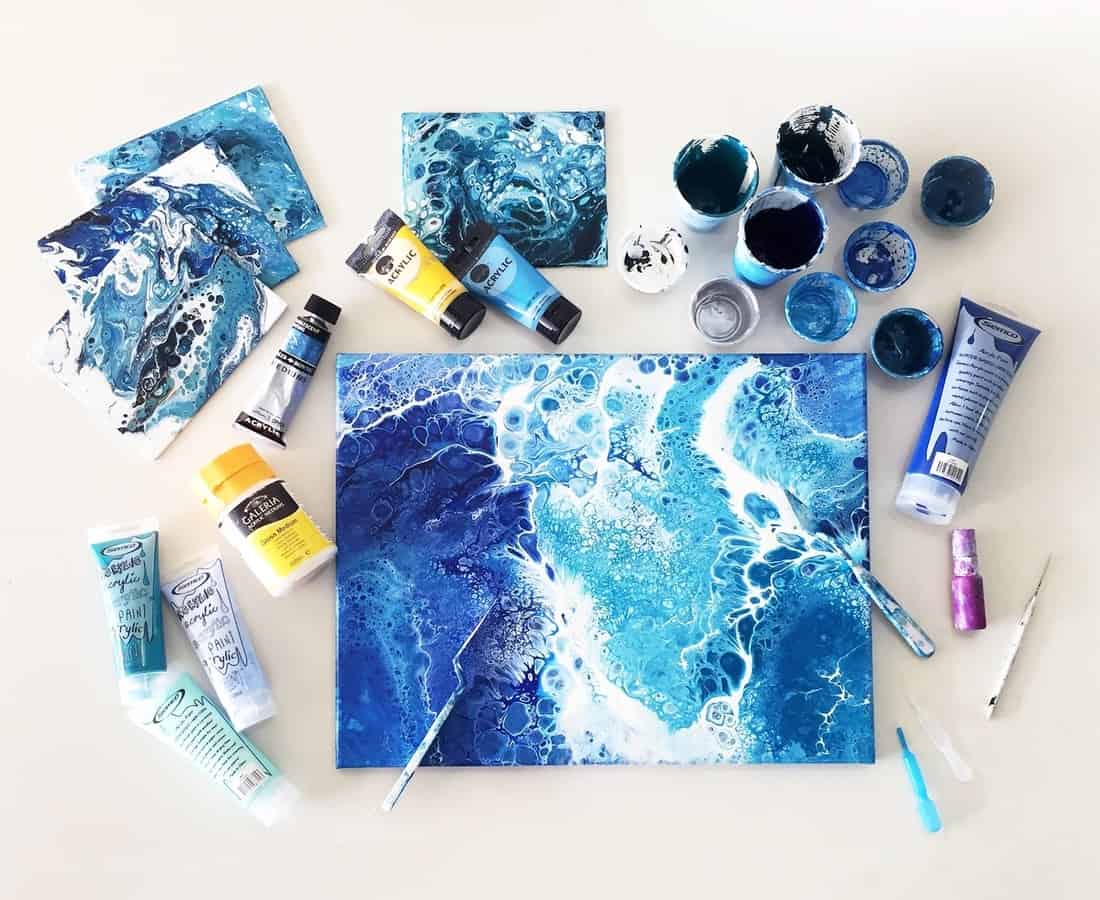 Try a new form of art this week with Room To Imagine, an art studio specialising in acrylic pour workshops. All the materials you need will to sent to your doorstep and enjoy virtual guidance from the instructor and interaction with a small group via the Zoom platform online. Acrylic pouring is not rocket science and produces gorgeous artworks, so why not give it a go?
Room To Imagine's Acrylic Pour Workshop is happening on 28 June 2020 at 3pm. More details and registration can be found here.
Groove along to Revision Music's Stream Party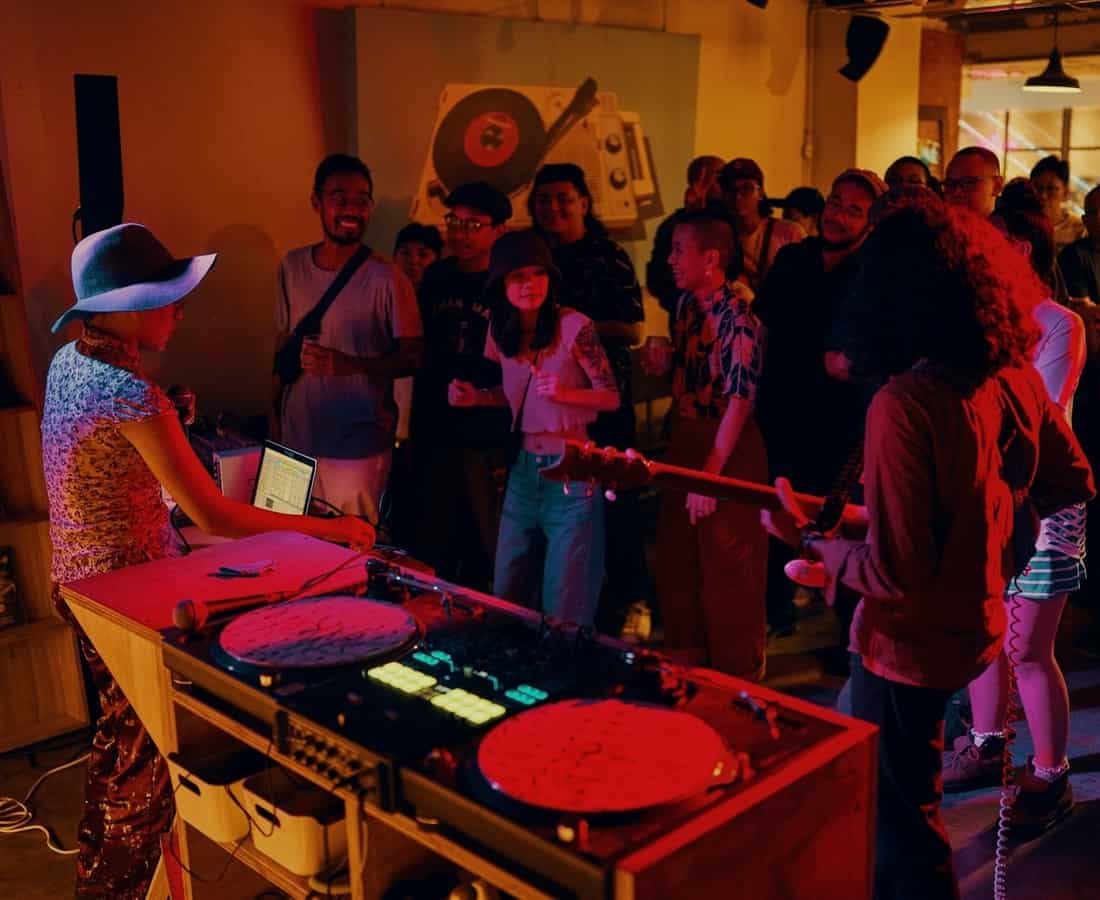 Featuring 12 DJs over 12 hours, Revision Music is hosting a party where you can expect the raw, soulful, and bass heavy styles. Amongst those driving the beats, you'll find DJS like ARESHA, back in Singapore after seven years in London. Look out for Senja's diverse styles, from down tempo beats to classic hip hop and bass music. And groove along to the lively, energetic mixes of OMJ.
Sub City x Kings of Bass is happening on 26 June 2020, from 3pm – 3am on Revision Music's Twitch.
Top Image by Aditya Chinchure.