5 Things To Do This Week in Singapore: 15 January to 21 January 2018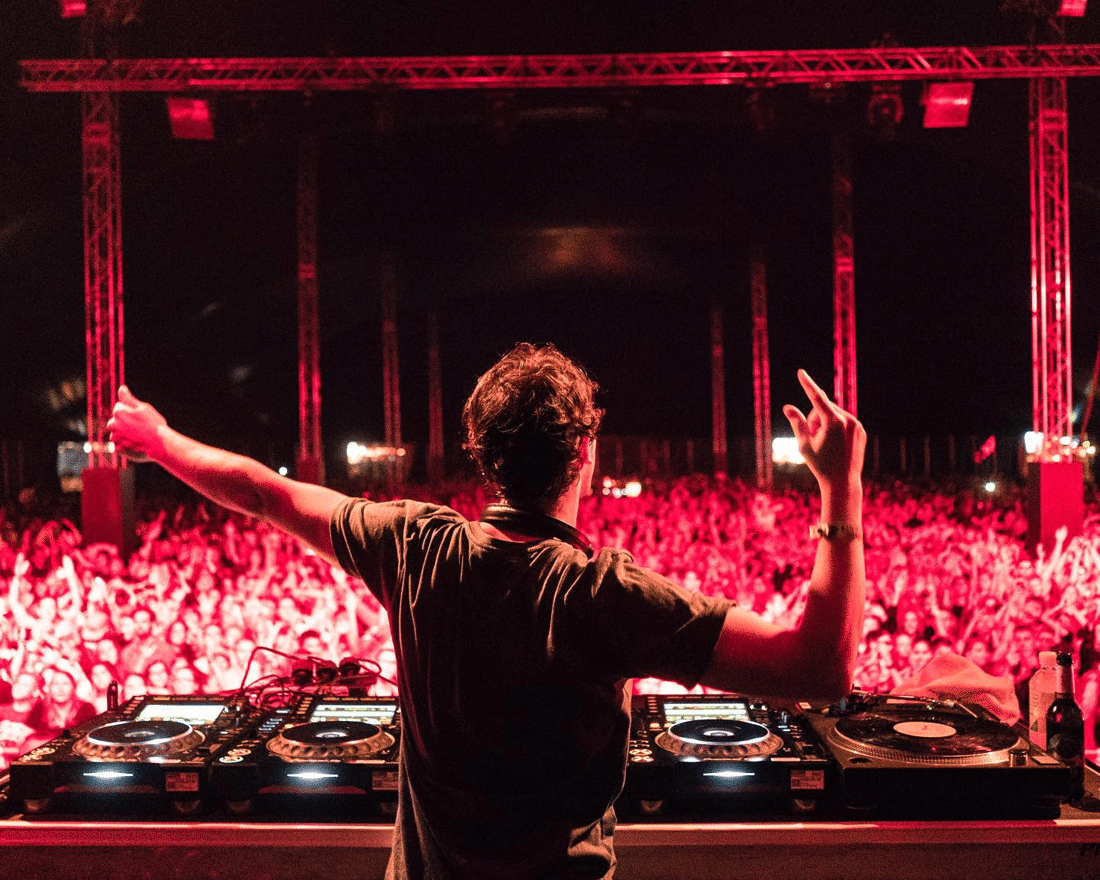 PUBLISHED January 14th, 2018 06:00 am | UPDATED May 14th, 2018 12:11 pm
This week in Singapore, take a look at the city's largest exhibition of locally-based pop artists to date, grab a cocktail with two of Lower Manhattan's top bartending personalities, pay tribute to Bowie, and shuffle your feet to tunes by international beatmakers Sebastian Mullaert and Alle Farben!
Instant Fame
Ah, good ol' pop art, as immortalised by the late Andy Warhol. It's a movement that continues to be a recurring motif in pop culture today. Its influence on many Singaporean art practitioners is no secret either – make your way down to the Visual Arts Centre for Instant Fame, the first major group exhibiton of Singapore-based pop artists. From Andre Tan's slick cuteness to Hauger's social commentary, TR853-1's honest self reflection, and Iskander Walen's tongue in cheek playfulness, it's a cool showcase that delves into our ever-increasing obsession with celebrity, money, and consumerism gone wild.
Instant Fame is exhibiting from 17 January to 22 January 2018 at Visual Arts Centre. Admission is free. Visual Arts Centre Singapore. For more details, check out the event page here.
Friends of Manhattan:Jillian Vose and Jesse Vida

Any cocktail fan in Singapore will know that Manhattan is the best hotel bar in town. Besides their spectacular mixed drinks, you can also look forward to the occasional guest shift by veteran bartenders from all over with the Friends of Manhattan series. Taking over the bar is Jillian Vose, the beverage director of Lower Manhattan's The Dead Rabbit (World's Best Bar 2016, Tales of the Cocktail Spirited Awards) whose has been named as one of the 10 Best American Bartenders, as well as Jesse Vida of BlackTail (World's Best Bar 2015), the Cuban-inspired cantina also in New York City. Suffice to say, it will be one night to remember.
Grab a drink with Jill and Jesse on Wednesday, 17 January 2018 at Manhattan Bar, 7pm – 11pm. For more details, check out the event page here.
Kilo Lounge presents Sebastian Mullaert LIVE (SWE) & Jeck Hyde
Got through the week but all burnt out? Don't worry; this Friday, Kilo Lounge brings down Swedish artist Sebastian Mullaert, who's best known for his distinct approach to music and integrating electronic and classic instrumentation together with visual landscapes. The solo artist particularly immerses himself in the neo-classical scene, and has previously joined forces with Tonhalle Zürich, one of the top philharmonic orchestras in the world.
Get down with Sebastian Mullaert on Friday, 19 January 2018, at Kilo Lounge, 10pm – 3am. For more details, check out the event page here.
Remembering Bowie: Labyrinth & The Prestige

Ground control to all ya good folks. It's David Bowie month, and that means it's time to remember the Thin White Duke with two film screenings: the classic bulge-baring Labyrinth, a British-American dark fantasy about a young girl's quest in an otherworldly maze to rescue her infant brother. Here, Bowie stars as Jareth the Goblin King, the ruler of the Goblins. Even more obscure, there's also Christopher Nolan's epic The Prestige, where Bowie (playing Nikola Tesla) supports two famous magicians as they battle it out with smoke and mirrors.
Watch the Starman on the big screens on Saturday, 20 January 2018, at The Projector, 5.30pm onwards. Tickets are priced at $13.50, available here. For more details, check out the event page here.
NOON to MOON – Electro Daytime Open-Air with Alle Farben (GER)
With the Noon to Moon party series as testament, it's safe to say that Sunshine Nation organises some of the best sunset revelries in Singapore. This Saturday, the action takes places at Singapore's most iconic rooftop club CÉ LA VI, starting with club resident DJs Joshua P. and Brendon P. dishing out some groovy house tunes to set the mood for the main guest: acclaimed German DJ Alle Farben. Right out of Berlin-Kreuzberg, his sound effortlessly carries the qualities of Berlin's night life, that is to say diverse, colourful, and boundless.
Chase the golden hours above the clouds on Saturday, 20 January 2018 at CÉ LA VI Singapore. Tickets are priced from $45, available via Peatix. For more details, check out the event page here.