Bar Review: Manhattan at Regent Singapore Takes On New York's Iconic Personalities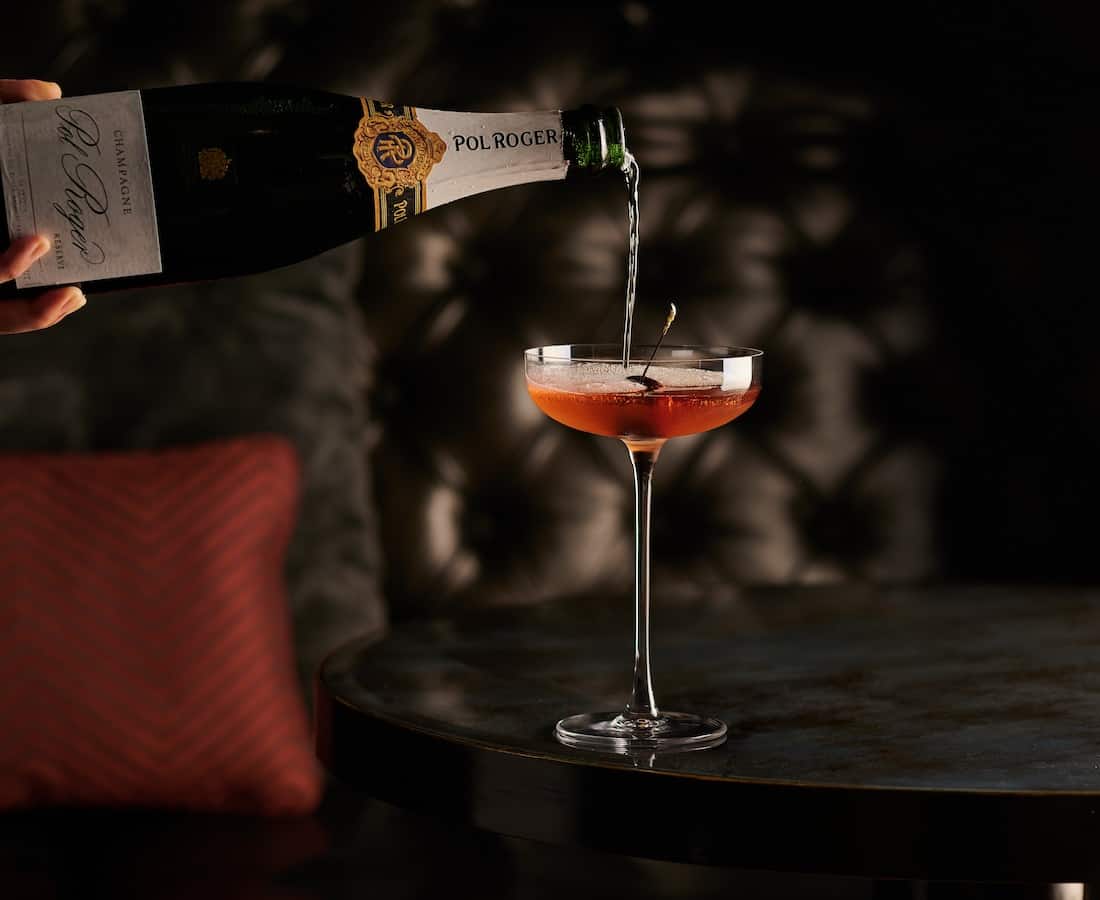 PUBLISHED December 7th, 2020 06:30 am | UPDATED December 11th, 2020 10:41 am

Since its inception in 2014, the award-winning Manhattan bar at Regent Singapore has presented menus that introduced New York's rich history, cultures, and flavours. After taking on the city's districts and eras, Manhattan's third and latest menu concept, launched just a couple of months back, is inspired by six internationally recognised personalities of the city's past and present.
A pop-up book that takes you through the stories of these Manhattanites richly intertwined with 18 new cocktails (and six non-ABV beverages), the menu itself is gorgeous too. And we couldn't have picked a better icon to start with, albeit the poignancy, for our first tipple Monsieur Saint Jour (S$26) pays homage to the late Anthony Bourdain.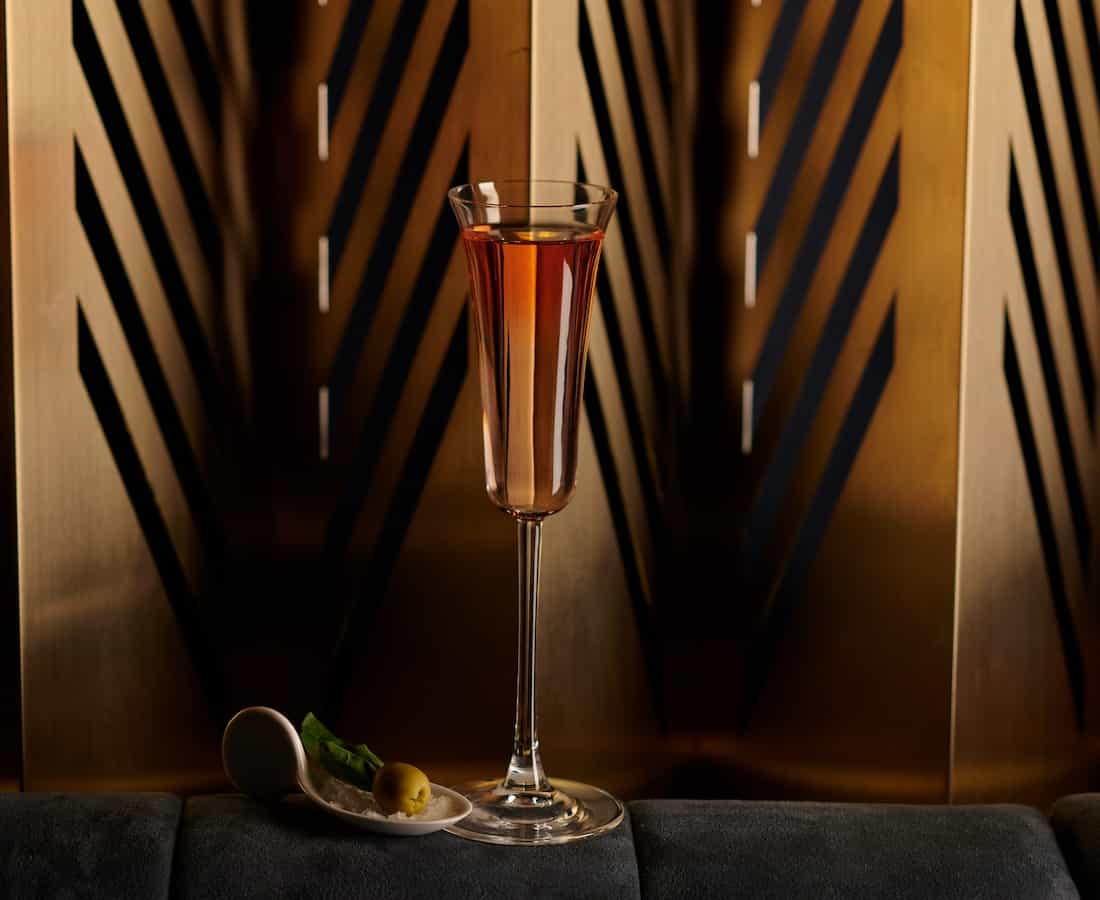 An attempt to recreate a defining food memory of his – the first taste of a freshly shucked oyster – you'll find a gin cocktail that lies between a Martini and a Vesper. Served with an olive wrapped in an oyster leaf for brininess, the addition of mignonette cordial and orange bitters yields a refreshing finish.
Next, we meet two influential women in their own right – diplomat and activist Eleanor Roosevelt and the queen of Jazz Ella Fitzgerald. The United States' longest-serving First Lady, many of Roosevelt's years of service took place during the Great Depression. Milkorno (S$26) started off as a compound of powdered skimmed milk and ground corn that bulked up many a meal (nutritiously) in the 1930s, even at the White House. At Manhattan, it's a mezcal milk punch with bourbon – smooth, slightly smoky and peppery, and 100 times more lush. We guarantee you'll eat that charred baby corn too.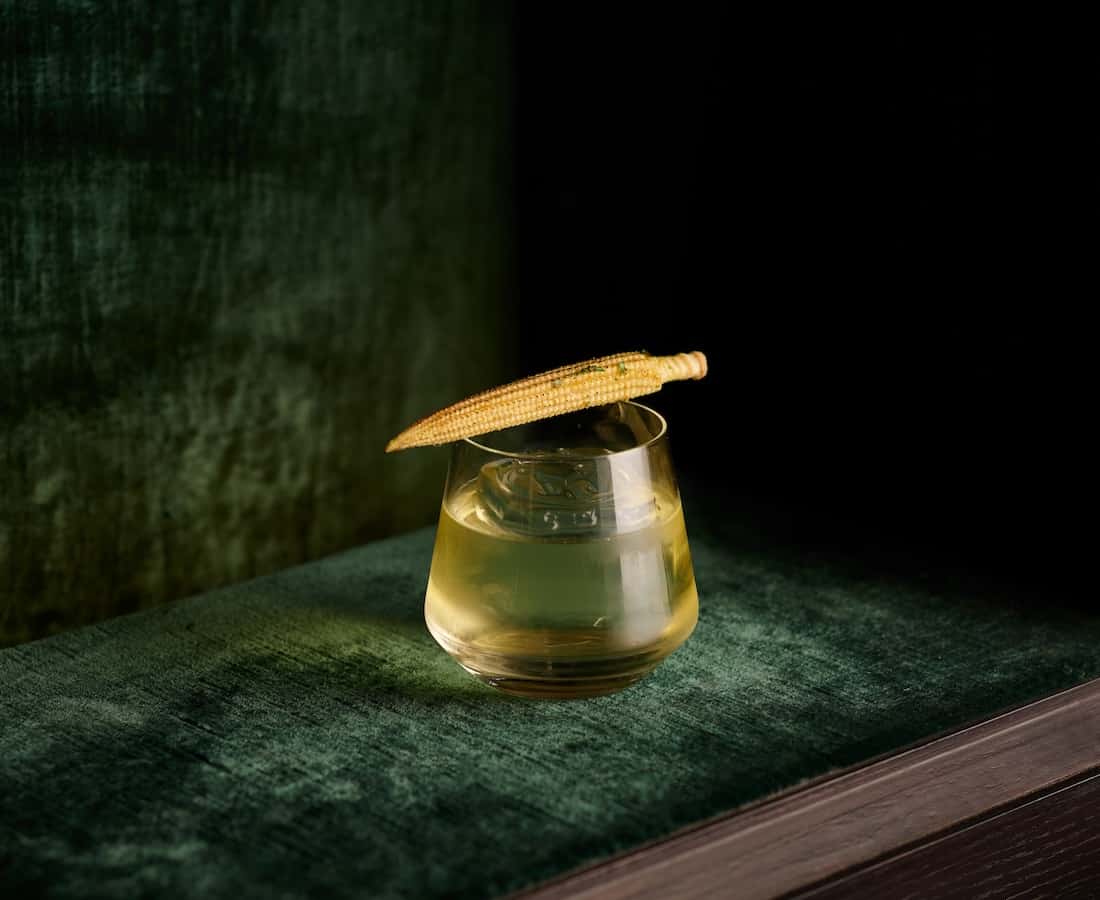 Lady of Song (S$32) is a nod to the latter, who even in her heyday, was shunned in clubs like The Mocambo on Los Angeles' Sunset Boulevard. Hollywood darling and livelong friend Marilyn Monroe leveraged on her star power with the owner to let the jazz singer perform, which eventually turned Fitzgerald's career around. The house champagne at the club then, Pol Roger tops off an elegant coupe of dry gin and sloe gin, violet liqueur, and orange-chamomile oleo-saccharum at Manhattan today. Dry and floral on the nose, bittersweet and bubbly, this cocktail is as enigmatic as the performer it's named after.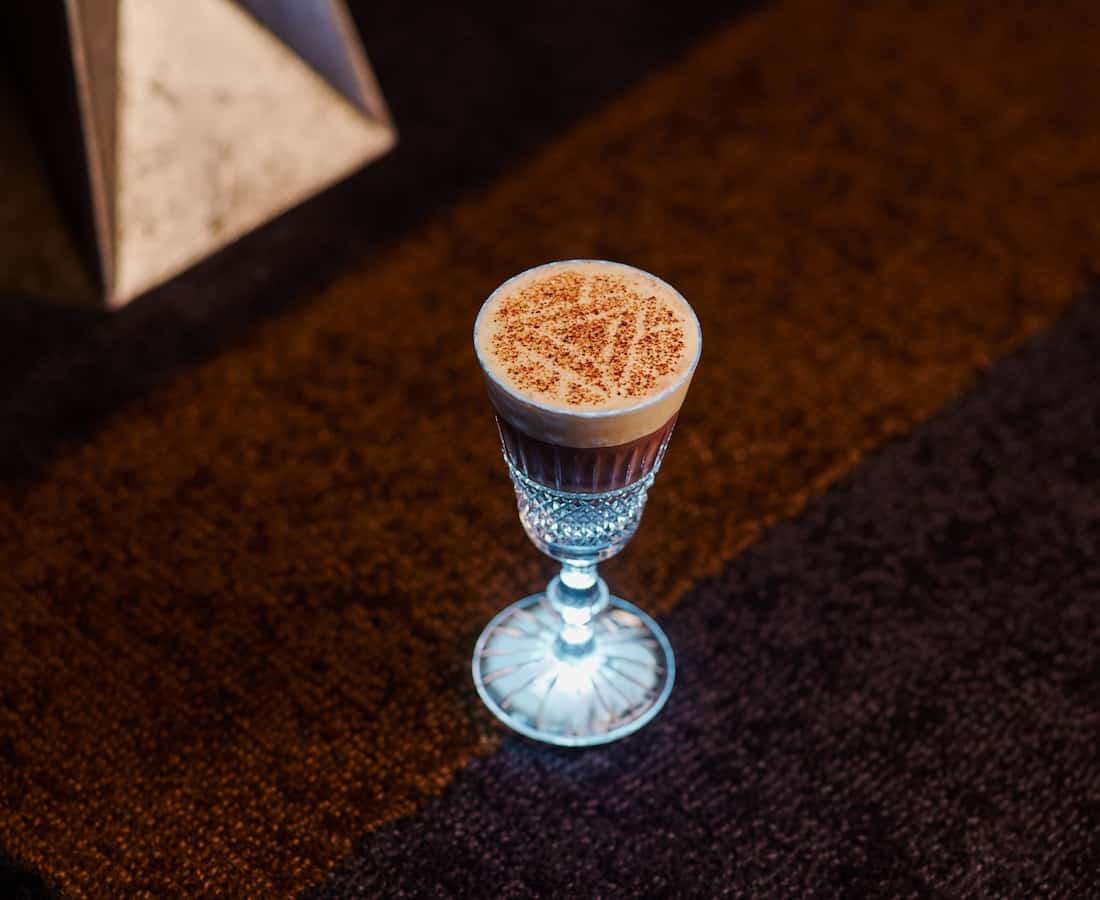 The most pop-culture forward tipple of Manhattan's new menu is 3000 (S$26), which you might just order even if you weren't a fan of dessert cocktails. A tip to Robert Downey Jr's iconic role, the name comes from a line by Iron Man's daughter in Avengers Endgame (remember "I love you 3000"?). Reinventing Neapolitan ice cream (Downey Jr's favourite flavour) with aged rum, chocolate, vanilla cream, and strawberry dust that takes the form of Iron Man's arc reactor, this warm cocktail is sweet and well, heart-warming – much like a declaration of love should be.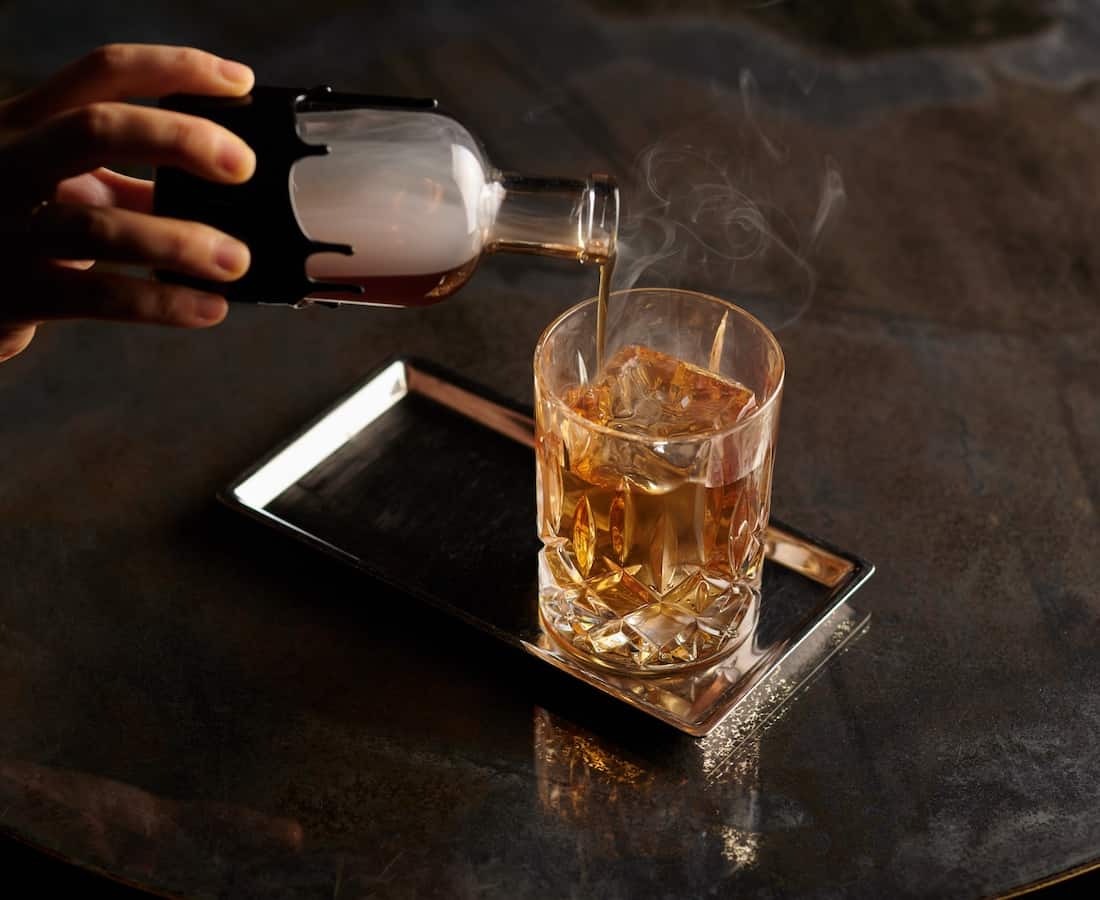 We saved the most spirit forward we had for last – Leather Jacket (S$26) inspired by The Ramones, the punk rock band that donned Schott jackets with effortless panache. A concoction of bourbon, seven year old rum, amaro, and red vermouth, it's served with dancing curls of smoke – props to the team for going the extra mile to clad the serving bottle in a veneer of jet black wax in emulating this extra boozy fashion choice.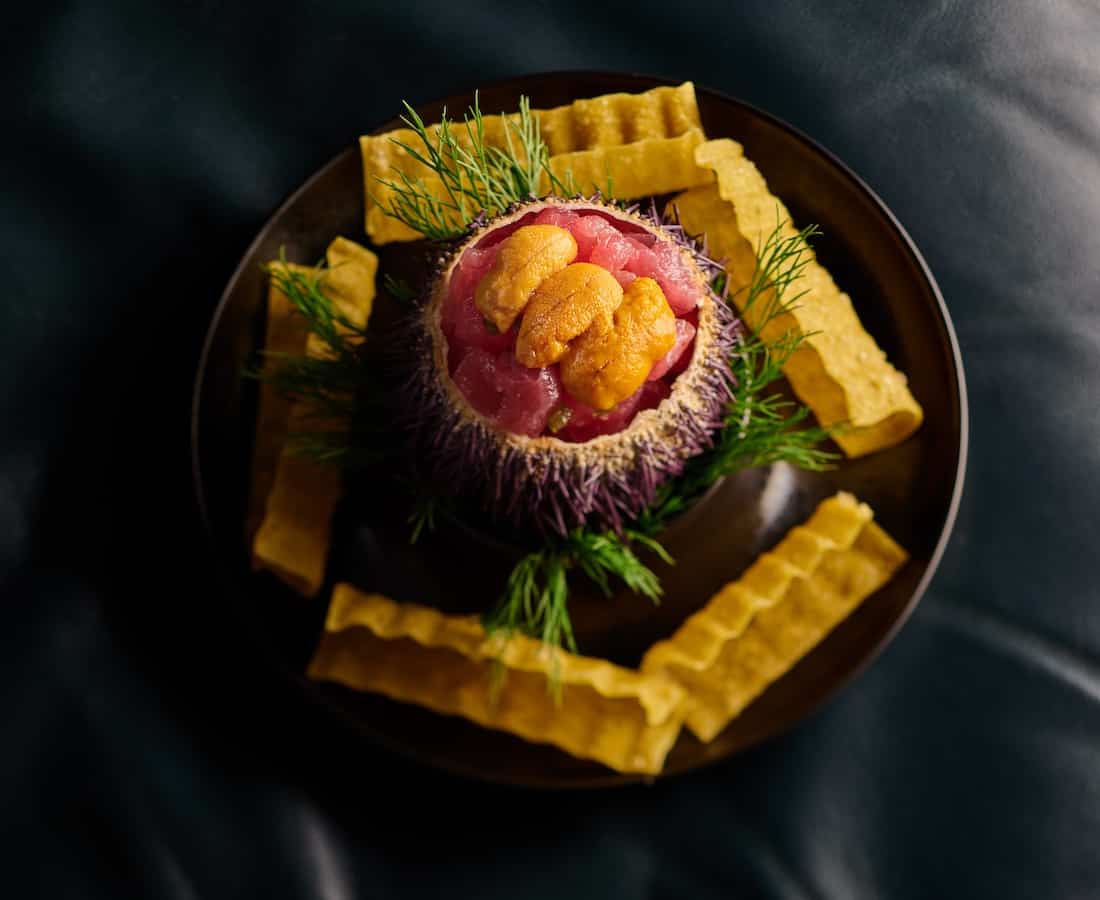 Manhattan has always had one of the best bar grub menus around, and this iteration is no different. Go for the Tuna Tartare (S$28) amped up with spicy shoyu and sea urchin, and the Chicken Shawarma Wraps ($24) made more delicious by the use of crispy chicken alongside heirloom tomatoes and pomegranate.

Manhattan is located at Level 2, Regent Singapore, 1 Cuscaden Road, Singapore 249715, p. +65 6725 3377. Open Tue-Sat 5pm-10.15pm, Sun 12pm-3pm for Adults-Only Sunday Cocktail Brunch.
Top Image: Lady of Song