6 Singapore-Based Mens Clothing Brands We Love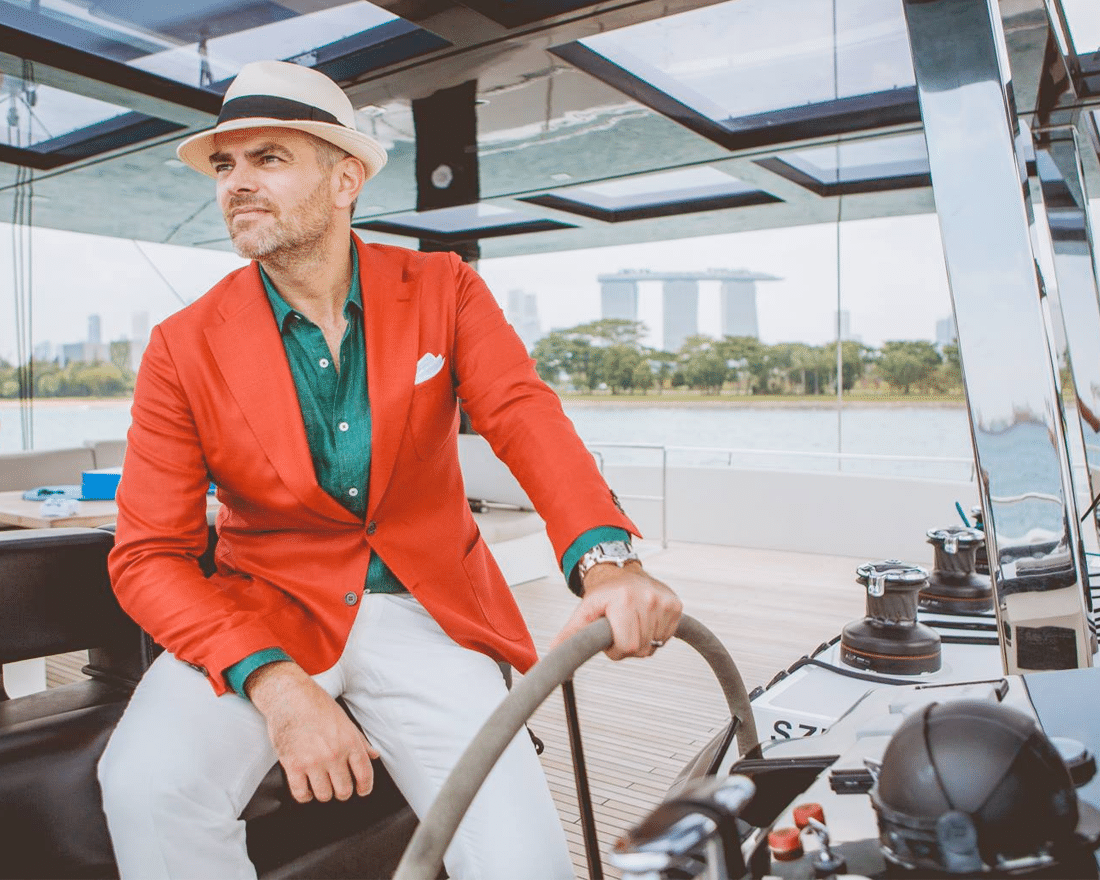 PUBLISHED November 7th, 2018 06:00 am | UPDATED May 18th, 2020 04:44 pm
Singapore might see plenty of homegrown clothing options for females, but when it comes to menswear, there's no doubt that they're harder to find among the city's flashy window displays and billboard advertisements. If you're a style-conscious gentleman who likes dressing to impress, you have to know these six cool brands.
DUXTON

You know how they say clothes make the man? Well, the vision behind four-month-old DUXTON is straightforward: essentials that fit well and give you confidence to follow your dreams in. The clothes here are all personified: Justin is the Henley tee ($99) that's relatable and spontaneous, while Mikey ($168) is a conversation starter with its funky cool patterns. Then there's Adam ($96), the long sleeve t-shirt that's as dependable as they come. You get the highest quality for what you're paying too. All knit items are made in Los Angeles, while woven fabrics are sourced from Japan.
Shop Duxton online or at Monument Lifestyle, 75 Duxton Rd, Singapore 089534.
SACCO

Ah, blazers. We love them, but when the heat hits, we can't stand them. Good thing then for SACCO, a brand new Singapore label that produces blazers for the tropical heat. At around 300 grams, their jackets are designed true to the Neapolitan style with round patch pockets and wide lapels with high notches. They are also completely unlined and unstructured — perfect for warm weather. With the philosophy of sprezzatura (a kind of effortless look) in mind, SACCO's piece are all produced in Italy with corozo buttons and fabrics from the legendary mill, Vitale Barberis Canonico. At around $500, they are really affordable too.
Shop SACCO.
The Authority

Barely over three years old, The Authority has been drawing fans and a constant stream of customers at its Orchardgateway shop, thanks to its impressive online presence. Particularly popular among younger, fashionable types (think graphic designers, artists, and well, people like us) who don't want to fork out $1000 for a jacket, the brand employs a functional and minimalist — mostly monochromatic — approach to its clothes. And, there's a touch of Korean style too! Prices ranges from $19 for a pair of striped white socks to $99 for a reversed cuff coat.
Shop The Authority online or at #03-03 Orchardgateway, 277 Orchard Rd, Singapore 238858.
biro

Love Japanese aesthetics as much as we do? biro is an under-the-radar menswear label run by brothers Chong Keng How and Kage Chong since 2013. From Japanese cotton floral tops (from $190) and selvedge chambray shirts ($220) to lightweight pinstripe trousers ($230), all their pieces are immaculately produced in a number of small factories in Japan — same ones that see clients like Comme Des Garcons and Vivienne Westwood Japan. biro's designs are marked by contrasting stiches, lined pockets, curved hems, and other fine details — as expected by sons of a seamstress. New designs are released every few months.
Shop biro.
Faculty

Dismayed by the once dire state of menswear in Singapore, Larry Peh launched Faculty in 201 to much clamour. Its collections — primarily made in Japanese-owned factories — are down-to-earth and uncomplicated, boasting simple cuts, quality fabrics and small details down to the cuffs. Its popular white club oxford shirt ($355) comes with larger cuffs to accommodate larger watches, as well as a deep patch pocket for a pen and notebook. Besides shirts, you'll find denim jeans (from $313), chinos ($261), and other essentials to up your style game. All manufactured with the highest level of craftsmanship.
Shop Faculty online or at Kapok, #01-05 National Design Centre, 111 Middle Rd, Singapore 188969.
In Good Company

In Good Company is run by local designers Kane Tan and Sven Tan — and they've done well for themselves, most recently successfully setting up stores in Marina Bay Sands and ION Orchard. The label, which releases several capsule collections a year, used to be all about sophisticated wardrobe essentials for the modern woman, though it now caters to discerning gents as well. Expect classic silhouettes and clean-cut staples revolving around tailored shorts, jersey tees, utilitarian pants, and the occasional bomber jacket — from $139.
Shop In Good Company online or at any of its stores and stockists.
Top Image: SACCO