Where to Buy Quality Steaks & Meat in Singapore: Butchers and Delis for Organic Cuts and Gourmet Sausages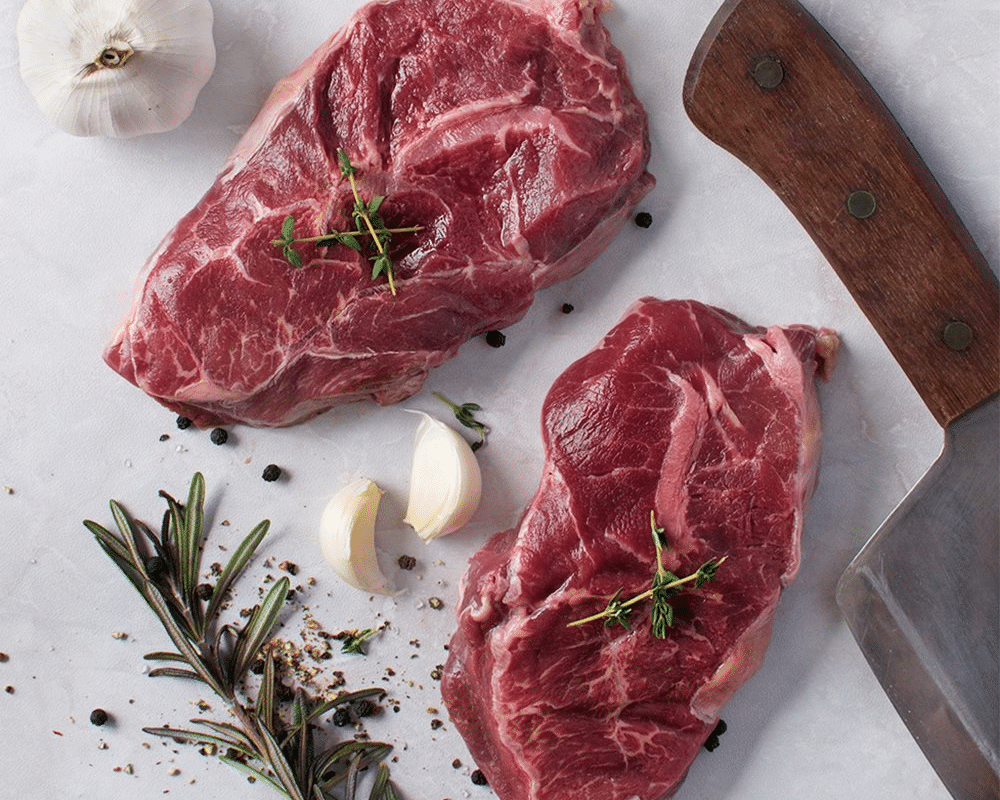 PUBLISHED July 28th, 2020 07:00 am | UPDATED August 13th, 2020 11:33 pm
With entry restrictions on wet markets and major grocery stores, it might be a hassle to purchase your favourite meat products from your usual haunts. We've got you covered, whether it be online delivery services to independent butcheries stocked with fresh options. From prime cuts of meat to cured deli selections, here are the best places to get high quality meat products in Singapore.
Little Farms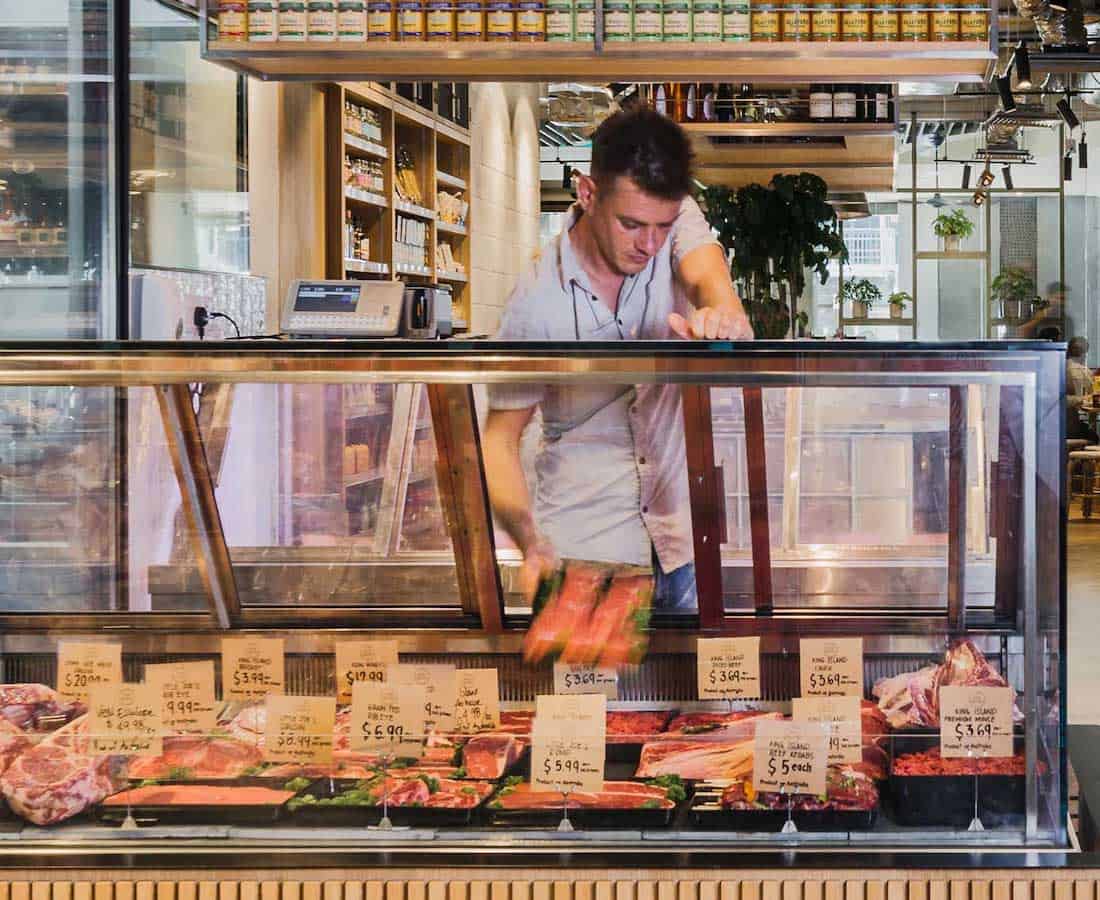 Serving carefully sourced meat of the highest quality from award winning family farms in Australia, Little Farms' friendly and experienced butchers – Ryan and Henry – are passionate about helping you to choose the perfect cut. Specialising in hormone free, free-range, and grass fed beef, look out for Beef Rump (S$17.68, 300g) and Porterhouse Striploin (S$26.98, 250g) from Little Joe, where all beef products offer a minimum marble score of four. Their free-range chooks are GG French Poulet (S$16.98) procured from the family-owned Toh Thye San Farm in Malaysia (that used to be in Loyang!) that are raised without antibiotics. Custom marinades and meat preparations are also available.
Little Farms' butcher counter is located at #01-20 Valley Point, 491 River Valley Road, Singapore 248371. Open 7am-9.30pm daily, free delivery on online orders over S$100.
Meat Co.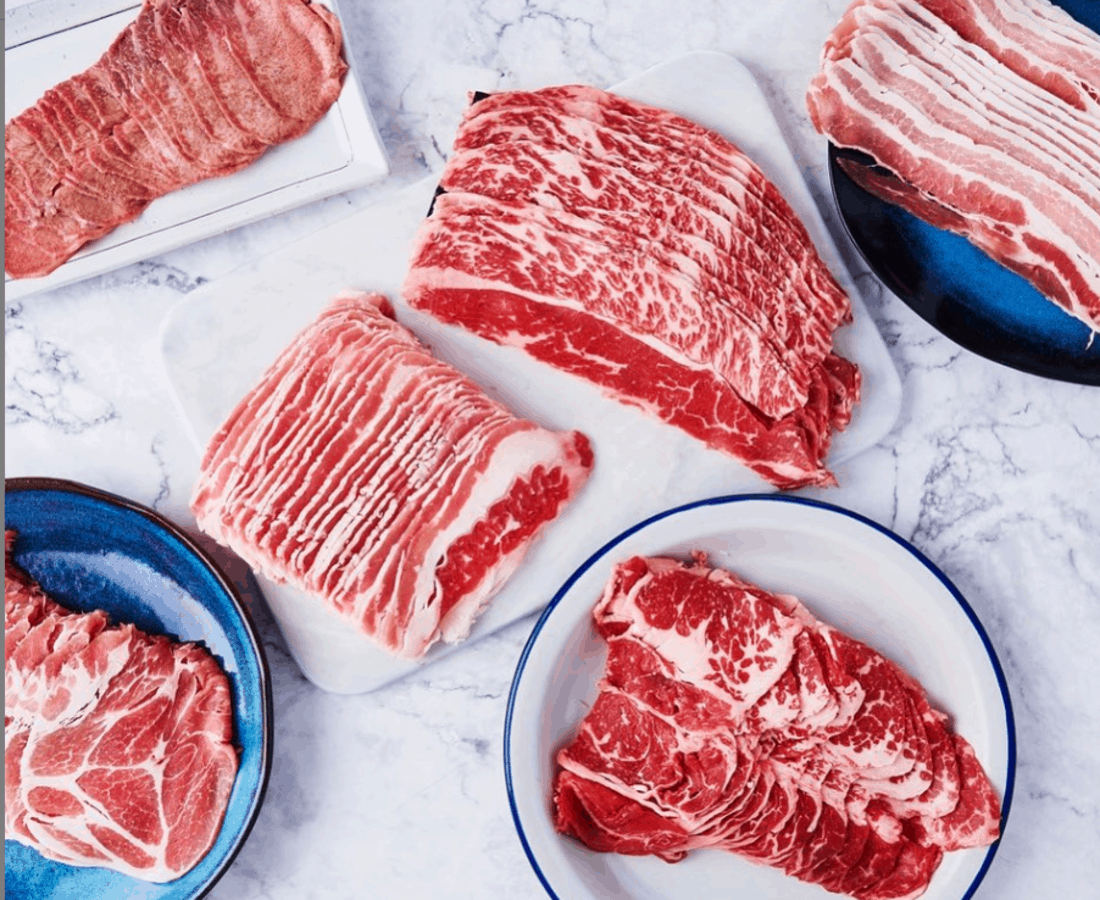 Meat Co. opened in April and is run by a local meat specialist team passionate about sourcing quality meat at affordable prices. The team does everything from scratch – butchering, packaging and delivering their products to your doorstop. If you're looking to stock up on produce for a while, check out their range of essential packs like the Chicken Freezer Pack (S$68) with cuts from chicken mince to wings. Preparing for a family get together? They have some unique Shabu Shabu cuts such as Wagyu Tongue (S$28) or Lamb Shoulder (S$14.50) that's perfect for hotpot.
Meat Co. is open for delivery from Mon – Sat, 11am – 8pm. Shop their products online here.
Swiss Butchery

When it comes to the level of customisation for your meats, no one does it better than Swiss Butchery; they even offer marination services with your personalised recipe if the order is large enough. With two retail outlets around Singapore, the speciality butcher pioneer brings in everything from gourmet sausages (over 80 varieties) and house-smoked bacon to premium dry-aged beef from the world over – prepped to your specified portion and cut. The meats here come from places like Tasmania's King Island and Produce of Heaven.
Swiss Butchery is located at Greenwood Ave and Tanglin Road. Open daily 8am – 7.45pm and 8am – 8pm respectively. Shop their product online at Taste Gourmet Market.
Foodie Market Place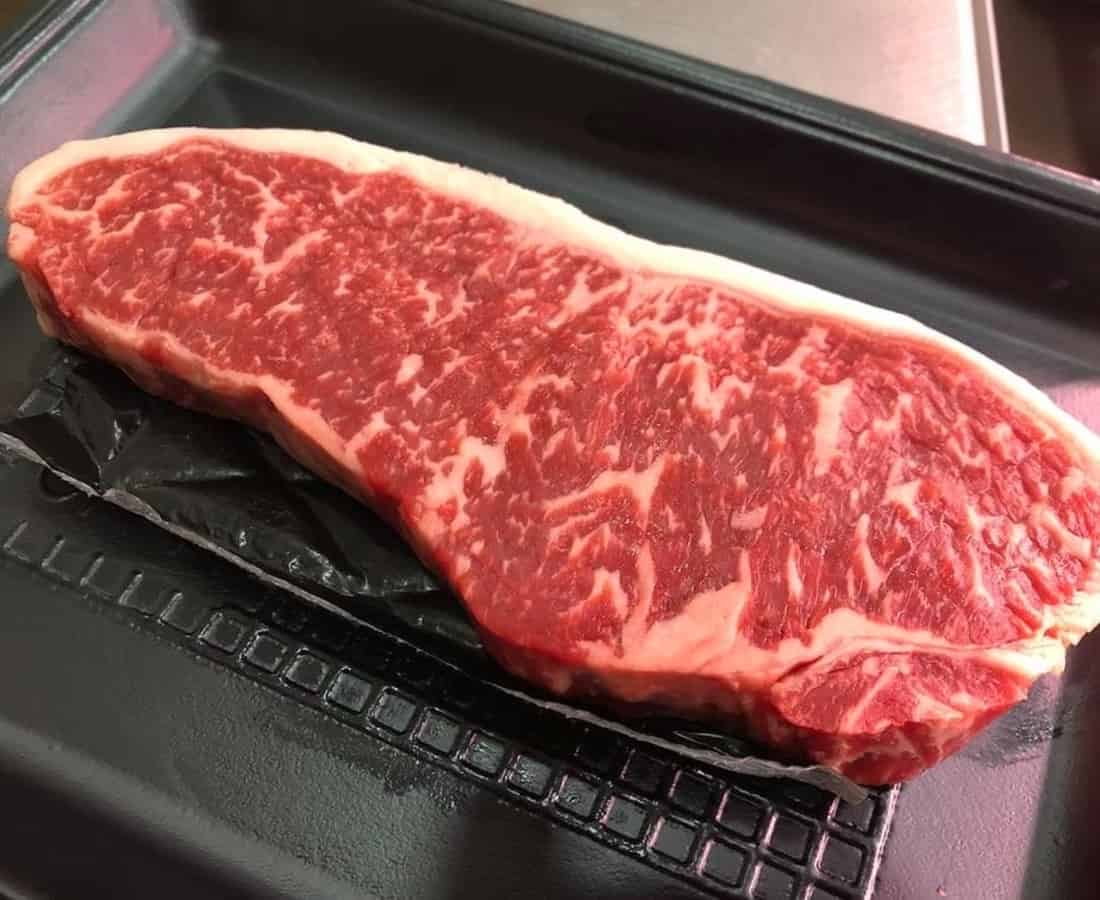 Affordability is Foodie Market Place's biggest selling point, along with a good range of air-flown chilled beef and lamb. With new products constantly being flown in fortnightly, you can be guaranteed of the quality that you get. This week, check out their new arrivals, Australian Wagyu Striploin and Grain Fed Angus Black Beef. They're also running a promotion on chilled bone-in products, so grab cuts like Australian Grain Fed Tomahawk (usual price S$4.12, 100g) before stocks run out!
Foodie Market Place has outlets in Tanjong Katong and Tiong Bahru. Open from Tues – Fri, 11am – 8pm, and Sat – Sun, 9am – 6pm.
The Butcher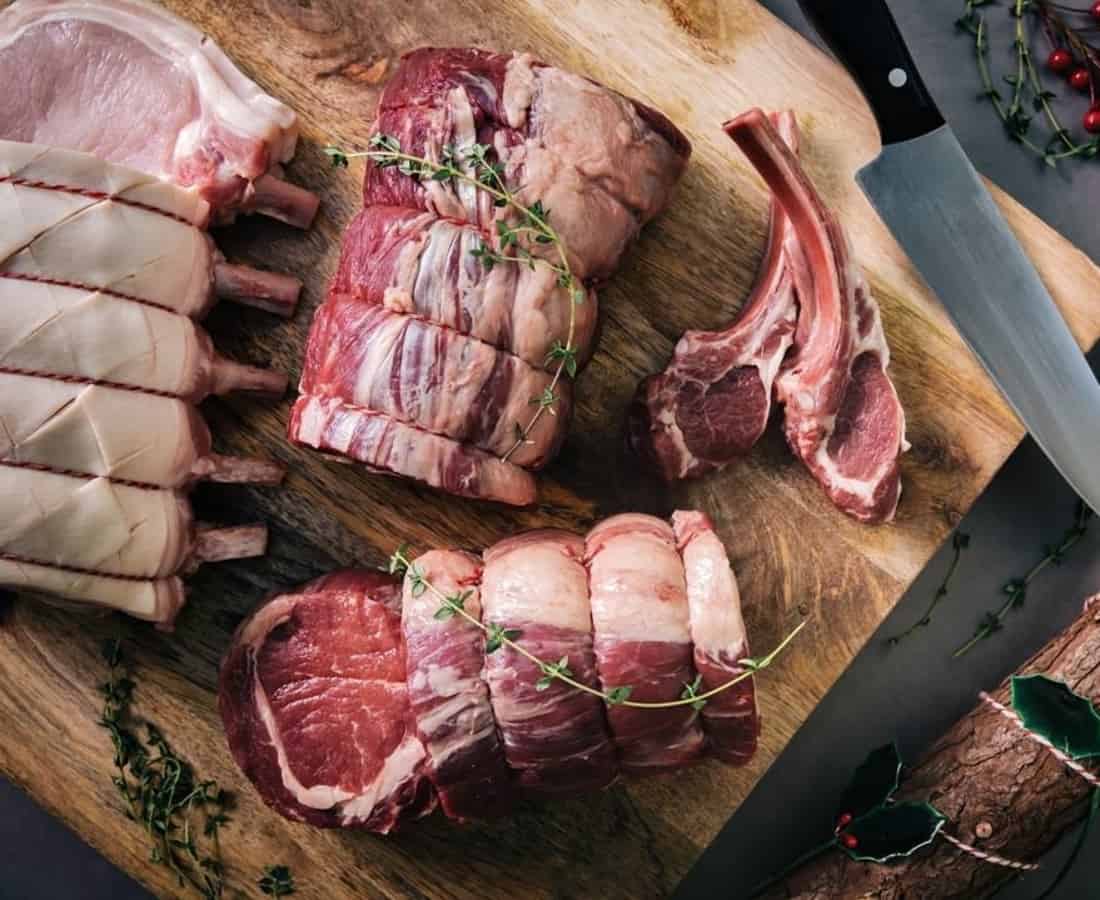 Opening its doors in Holland Village in 2003, The Butcher is styled after a contemporary Australian butchery. They offer a vast collection from fresh gourmet meats to delicatessen cold cuts, so you'll be spoilt for choice. Known for their handmade sausages, try some of their unique flavours such as Honey, Rosemary and Mint Lamb Sausages (S$10.80, 6 pieces) or Mexican Jalapeno Beef and Pork Sausages (S$10.80, 6 pieces). Not sure where to start? Check out their recipe page to get inspired.
The Butcher is located at Holland Village and UE Square. Open for delivery on Mon – Sat, 9am – 7pm, shop their products online here.
Meat Collective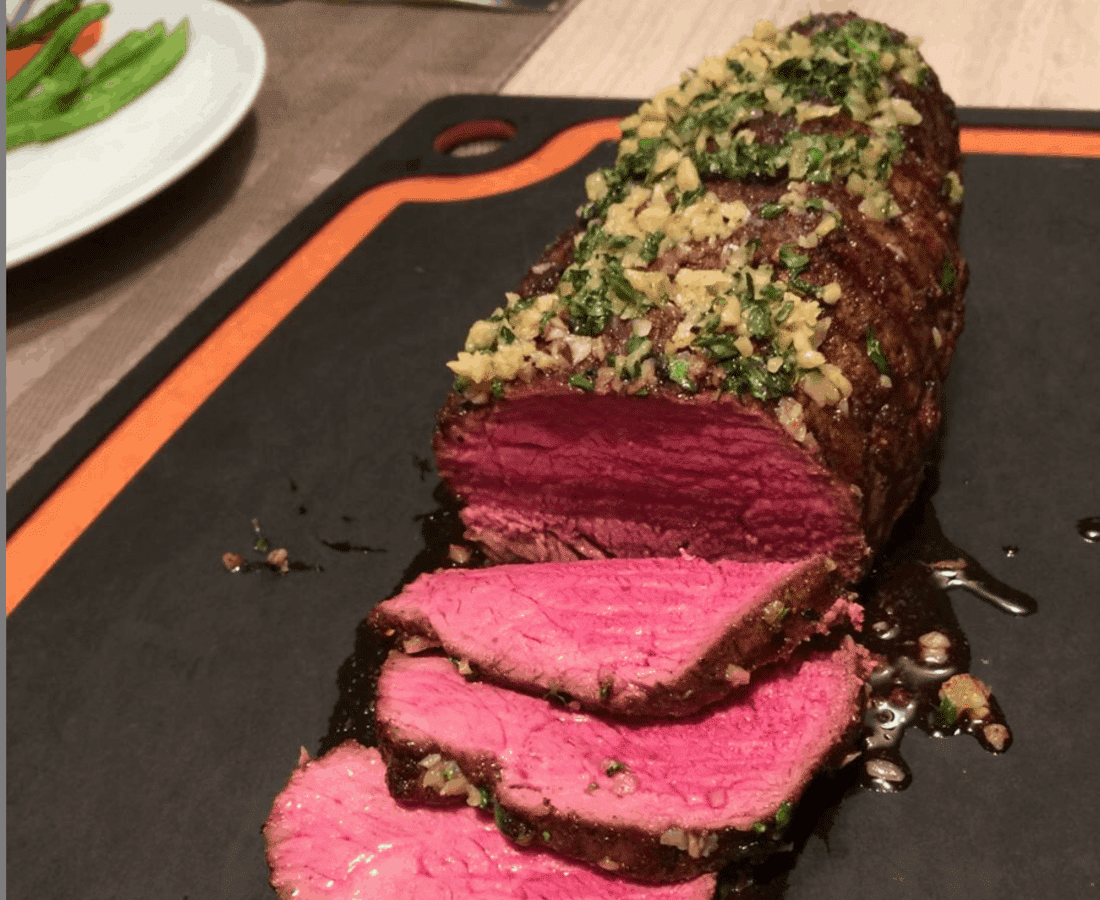 Founded by two passionate individuals, Meat Collective specialises in chilled affordable high-quality meats. The team sources the meat from all over the world and aims to keep pricing and quality transparent for their consumers. Besides the usual suspects of chicken, beef, and pork, Meat Collective also sources unique produce rarely seen elsewhere. From Young Whole Rabbit (S$48, 1.2kg) to Miyazaki Ribeye (S$69.30, 350g), try something new today.
Meat Collective is located at 342 Tanjong Katong Road, Singapore 437112. Open for delivery from Tues – Sat, 10am – 7.45pm, and Sun, 10am – 5.45pm, shop their products online here.
Zac Butchery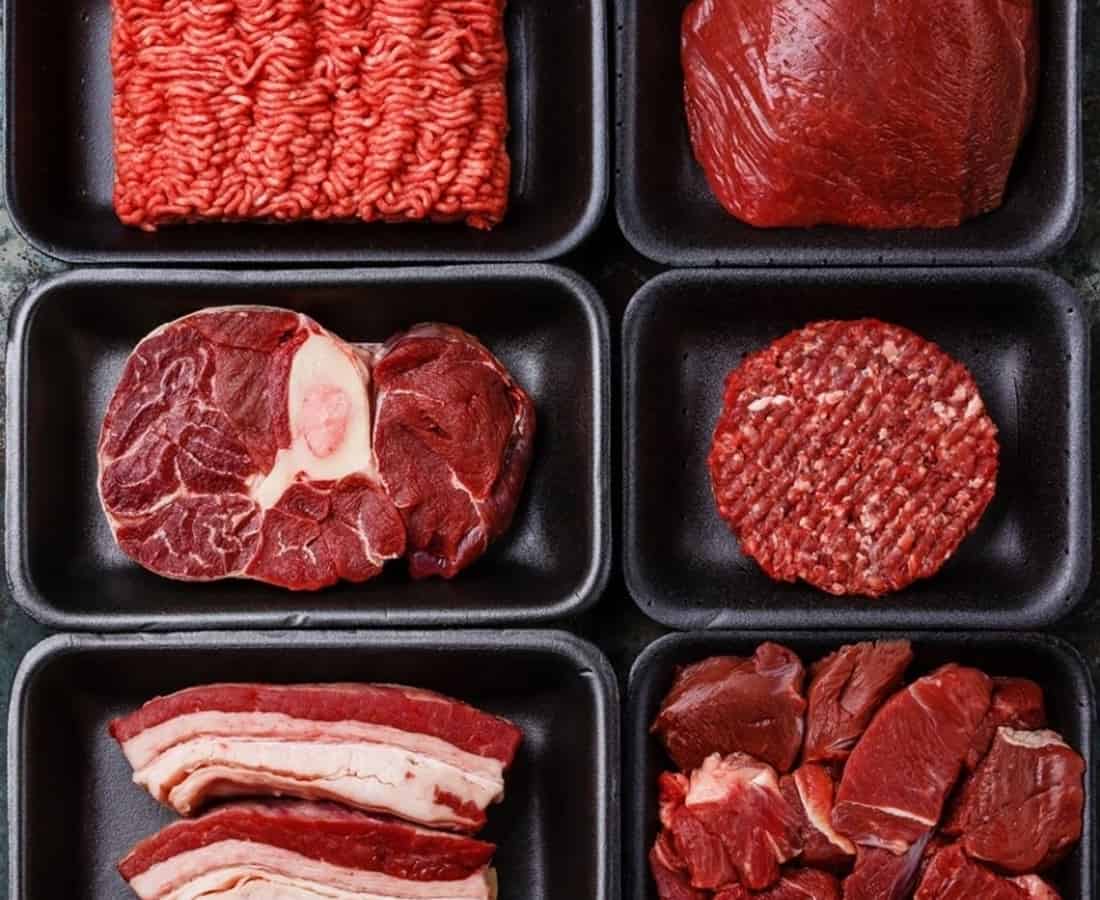 Zac Butchery is a local Halal-certified premium butchery, offering a wide selection of quality meats and other fresh produce. They stock everything you need for a delicious dish – from Angus Beef Sirloin (S$29.50 for 2) to Lamb Chops (S$44.50 for 5), complete with custom spice mixes. They also have a selection of pre-marinated meats. Over the upcoming long weekends, why not try one of their DIY packs like the Ultimate Wagyu Burger Kit (S$48) or a Roast Chicken Set (S$25)?
Zac Butchery's is located at Figaro Street and SingPost Centre's NTUC. Shop their products online at Porto Pantry.
Huber's Butchery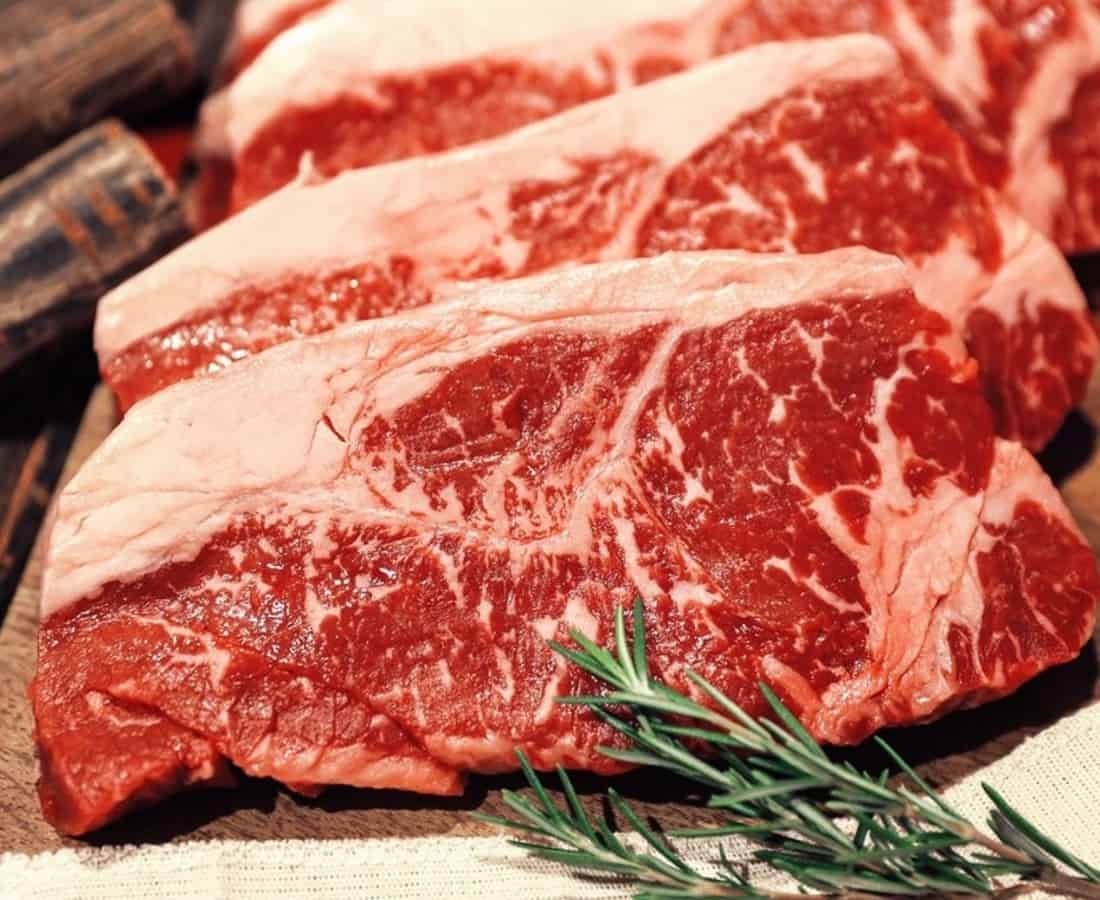 Family owned and operated, Huber's Butchery has been running since 2007. Besides fresh meat (including veal), they have a wider selection of cold cuts and cured meats than most stores, offering something for every occasion. They also offer free marinating services, are able to vacuum pack your purchases, and portion cut right in front of you. In a rush? Check out their marinated meats for a fuss-free meal, with products like Korean Boneless Short Ribs (S$8.30, 100g).
Huber's Butchery is open for delivery from Mon – Sat, 10am – 5pm. Shop their products online here.
Ginkakuji Onishi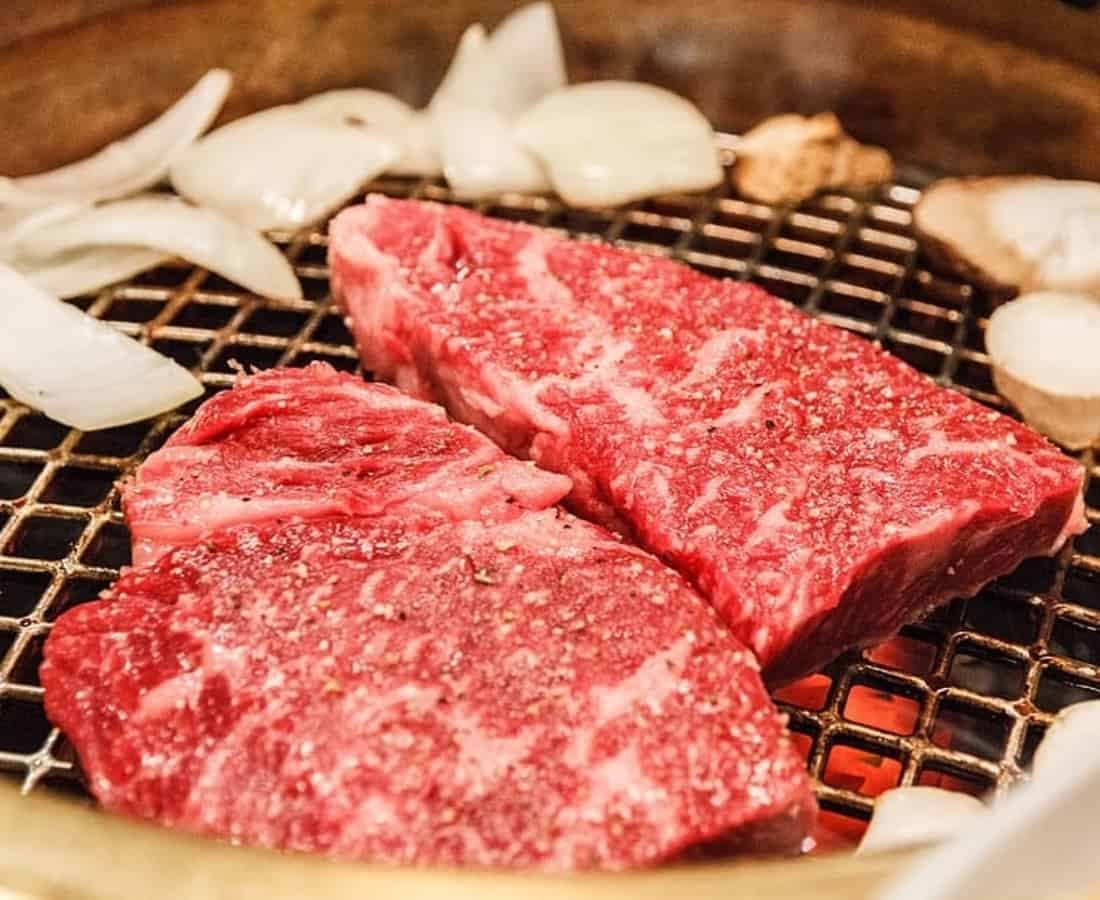 All the way from Kyoto, Ginkakuji Onishi is a butcher shop that specialises in A3 and A5 Japanese Wagyu beef. Meat is sourced from all over Japan so that prices stay as low as possible, with different cuts are available every day. Check out the A5 Premium Sirloin (S$31, 100g) or A3 Wagyu Dice (S$6.88, 100g).  Even with a small product line, choosing a cut might be confusing but their resident butcher, Kazuhiro Sata is more than happy to help.
Ginkakuji Onishi is located at 122 Tembeling Road, Singapore 423621. Open from 10am – 8pm daily, except on Wednesdays.
Ryan's Grocery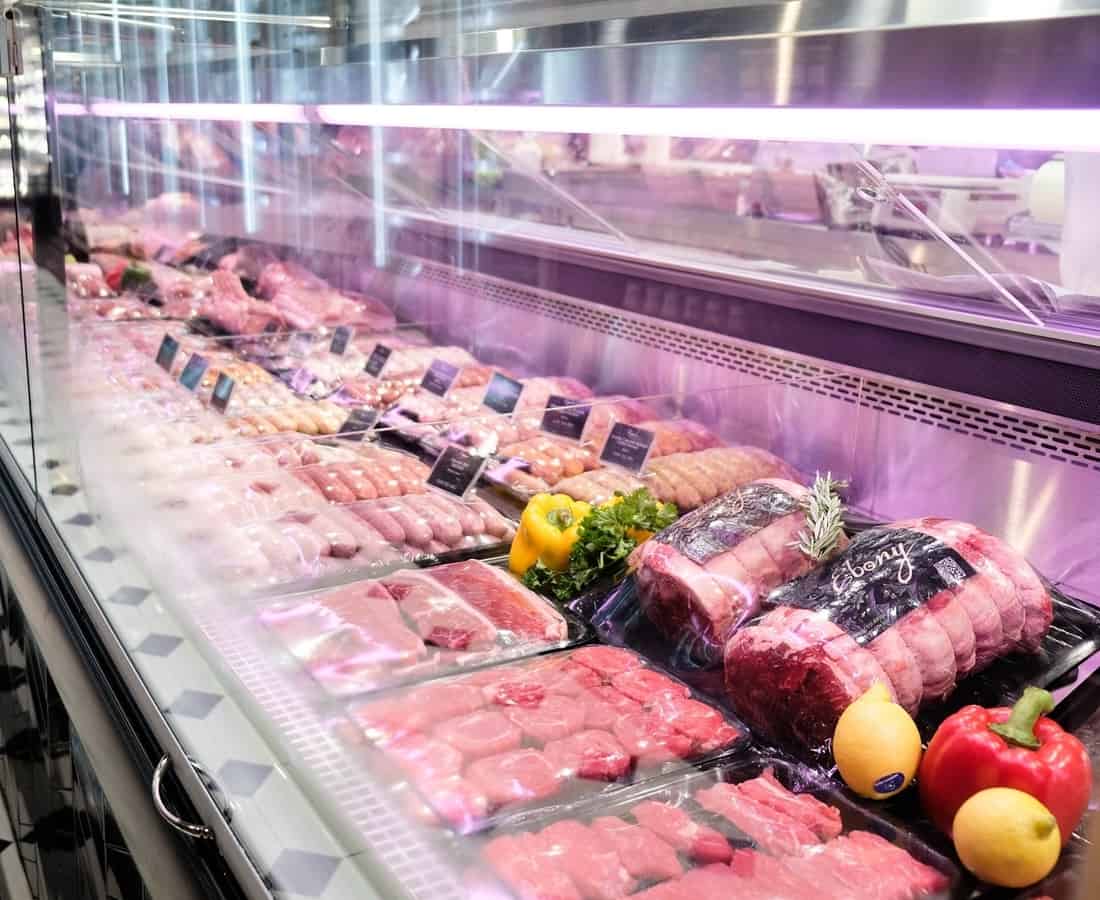 Ryan's Grocery is a wholesome one-stop destination, with organic products and those that cater to dietary restrictions. All their meat is also ethically sourced, with emphasis on their products being free-range or carbon neutral. Expect cuts like Carbon Neutral Premium Beef Short Ribs (S$33.45, 500g) and Free-Range Pork Tomahawk (S$19.25, 350g). Looking for a deal? For a limited time, they're offering two WX Wagyu Striploin MB 3+ (S$36.90, 300 g) for the price of one!
Ryan's Grocery is located at Binjai Park and Great World City. Open for delivery and self-collection from Mon – Sat, 9am – 6pm, shop their products online here.
Oh Deli
Oh Deli works to import the freshest foods from Australia into Singapore – all their meat is chilled for the best quality. They specialise in having a wide selection of Australian Dorper Lamb and unique gourmet sausages made in house. For the best of both worlds, pick the Dorper Lamb, Feta, Sundried Tomato and Basil Sausage (S$19.80, 6 pieces). Their family cuts of meat also come with a choice of marinades – think Boneless Lamb Shoulder (S$35.10) marinated with simple black pepper or a spicy Mongolian rub.
Oh Deli is located at 419 East Coast Road, Singapore 429006. Open for delivery and self-pick up from Tues – Sun, 9am – 5pm. Shop their products online here.