Where to Buy Meat in Singapore: 8 Delis and Butcheries for Quality Steaks, Gourmet Sausages, and Organic Meat & Poultry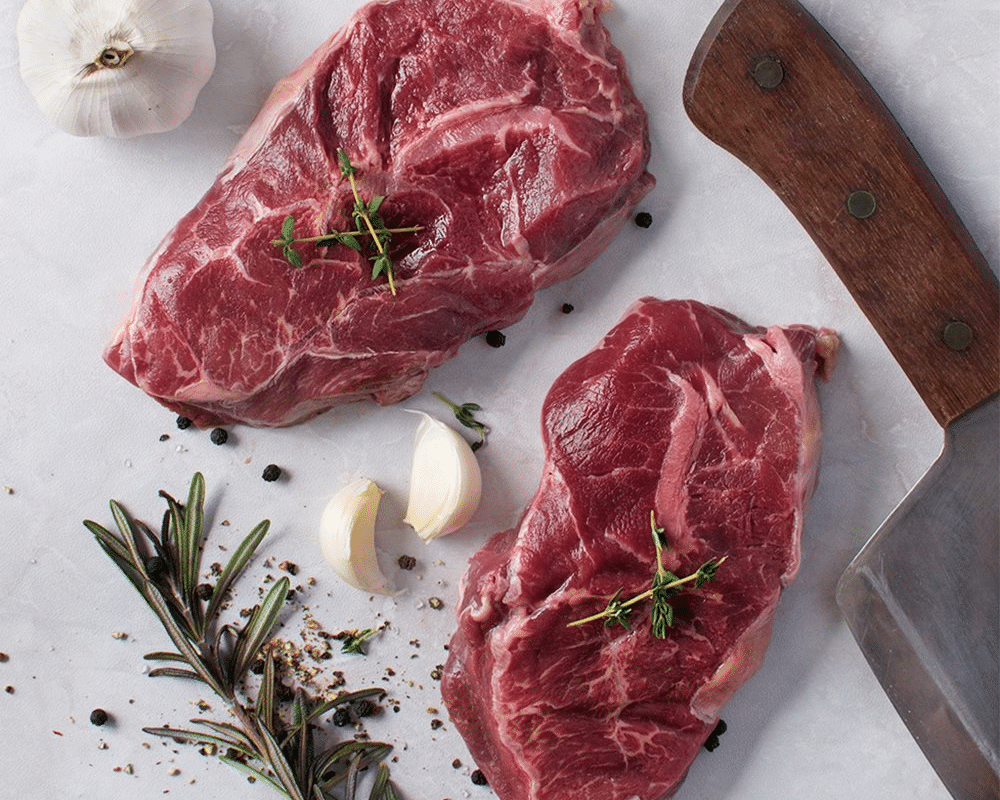 PUBLISHED May 22nd, 2017 07:00 am | UPDATED December 21st, 2017 02:32 pm
Need some juicy meats for a party? Or perhaps you're just tired of eating out at fancy steakhouses and want to stay in for a glorious home-cooked meal. Whichever the case, you'll need a top-notch butcher – preferably somewhere near your neighbourhood – for your meat run, because a good quality slab of succulent meat simply can't be found in your typical supermarket. Now, we present to you our pick of the top eight places that will make your carnivorous dreams come true.
Swiss Butchery

When it comes to the level of customisation for your meats, no one does it better than Swiss Butchery; they even offer marination services with your personalised recipe if the order is large enough. With two retail outlets around Singapore, the speciality butcher pioneer brings in everything from gourmet sausages (over 80 varieties) and house-smoked bacon to premium dry-aged beef from the world over – prepped to your specified portion and cut. The meats here come from places like Tasmania's King Island and Produce of Heaven. At the Tanglin store, you'll find their restaurant Feedlot delivering top-notch steaks and wines at amazing value.
Online store: Yes
Swiss Butchery is located at 30 Greenwood Ave, Singapore 289230 & #01-02, 56 Tanglin Rd, Singapore 247964. Open daily 9.30am – 8pm and 9am – 8pm respectively.
Huber's Butchery

Just like Swiss Butchery, Huber's was one of the first entrants to Singapore's gourmet meat scene, specialising in meats from farms like Stockyard and housemade hams and sausages produced in-store. Service is fantastic, and all the butchers will be able to give you tips on cooking and selecting your meats. Huber's European-style bistro means that your meats can be cooked fresh, also offering indulgent grill platters that come with marinated rib eye, lamb chops, and an assortment of spicy and cheesy sausages.
Online store: Yes
Huber's Butchery is located at 22 Dempsey Rd, Singapore 249679, p. +65 6737 1588. Open Mon-Fri 9.30am – 8pm, Sat-Sun 9.30am – 7pm.
Culina

Another option in the Dempsey compound is Culina, which distributes its meats to many smaller butcheries and various NTUC Fairprice stores. Known for its competitive pricing and excellent after-sales service, the focus here is on premium Australian beef, offering a wide variety of steak cuts and cattle breeds including the bone-in tenderloin Ranger's Valley beef, or the bone-in rump Cape Grim. And how does some Blackmore MBS 9+ wagyu or full blood Robbins Island grass-fed Wagyu sound, used by Waku Ghin's Chef Tetsuya himself, sound?
Online store: No
Culina is located at #01-13, 8 Dempsey Rd, Singapore 247696, p. +65 6474 7338. Open daily 11am – 11pm.
Sasha's Fine Foods

For top of the range ethically-sourced meats, look no further than Sasha's Fine Foods. While you won't actually get to see the meat you're buying (they don't have a brick and mortar store), every item on the website is well-photographed and perfectly described in the information box along with the meat's provenance – whether it's the free-range Australian pork, New Zealand salmon, or Tasmanian grass-fed steak you're looking at. Everything is hormone and antibiotic-free, which makes Sasha's especially popular with the new wave of conscious eaters. Our only gripe? There's a minimum order of $100.
Shop Sasha's Fine Foods.
Taste

The newest concept on this list, Taste is a sprawling retail space of 6000 square feet located at Raffles Holland V, and it's incidentally opened by the same team behind Swiss Butchery and Frisch Seafood. The meat counter carries premium meat selections such as the New Zealand Reserve Natural Beef and Japan's Matsusaka Beef, along with a wide range of dips and sauces by Mr Organic, Cottage Delight, and Stokes. Want to leave your newly-purchased meat to dry-age right away? No problem. An in-house Japanese restaurant, SENS, also means that you can have your meat cooked on the spot for a small fee.
Online store: No
Taste is located at 118 Holland Ave, Raffles Holland V, Singapore 278997, p. +65 6264 8389. Open daily 8am – 10pm.
Oh Deli

East-siders can head to the multi-concept Oh Deli, a cafe, deli, butchery, and winery owned by the four Oh sisters. Expect to find a variety of gourmet food products – oils, mustards, jams, relishes and more – and an impressive array of Australian meats. Got a barbecue coming up? Get one of the all-accompassing BBQ sets that even includes buns, marinades, and kebab skewers. And don't miss out on the fantastic New World and Old World wines, or the intriguing artisanal Scottish spirits on offer.
Online store: Yes
Oh Deli is located at 421 East Coast Rd, Singapore 429008, p. +65 6440 4409. Open Tue-Sun 8am – 9pm. Closed Mon.
Meat The Butcher

Meat The Butchers offers handy packages for roasts or barbecues, put together fresh daily for your occasional protein needs. The most premium one sees the likes of wagyu steak, baby back ribs, and juicy lamb medallions, along with cheese, cold cuts, and condiments. Don't miss out on the perpetually popular Welsh lamb or schnitzels; the sausages here are amazing too – including Oxford bangers, tomato basil, gourmet beef, and German bratwursts. Oh, and if you make an order when it's raining, you'll get a 5% discount.
Online store: No
Meat The Butcher is located at 615 Bukit Timah Rd, Singapore 269716, p. +65 6465 1651. Open daily 10am – 7pm.
Ryan's Grocery

Just because you're intolerance of something doesn't mean you can't enjoy the wonders of meat. Ryan's Grocery is all about gluten- and preservative-free goods, and its wide stock include organic beef and free-range chicken and pork from a large number of producers such Australia's Blackwood Valley, Wambym Organic Farm, and Latasha's Kitchen. Meats aside, you'll also find fresh vegetables, raw honey, spray-free macadamia nuts, goats cheese, hand-churned butter, even gluten free pasta, and plenty more.
Online store: Yes
Ryan's Grocery is located at 29 Binjai Park, Singapore 589831, p. +65 6463 3933. Fri-Wed 9am – 7pm. Closed Thu.