A Travel Guide to Koh Kood: Resorts, Beaches, Jungles, and Waterfalls on this Thai Island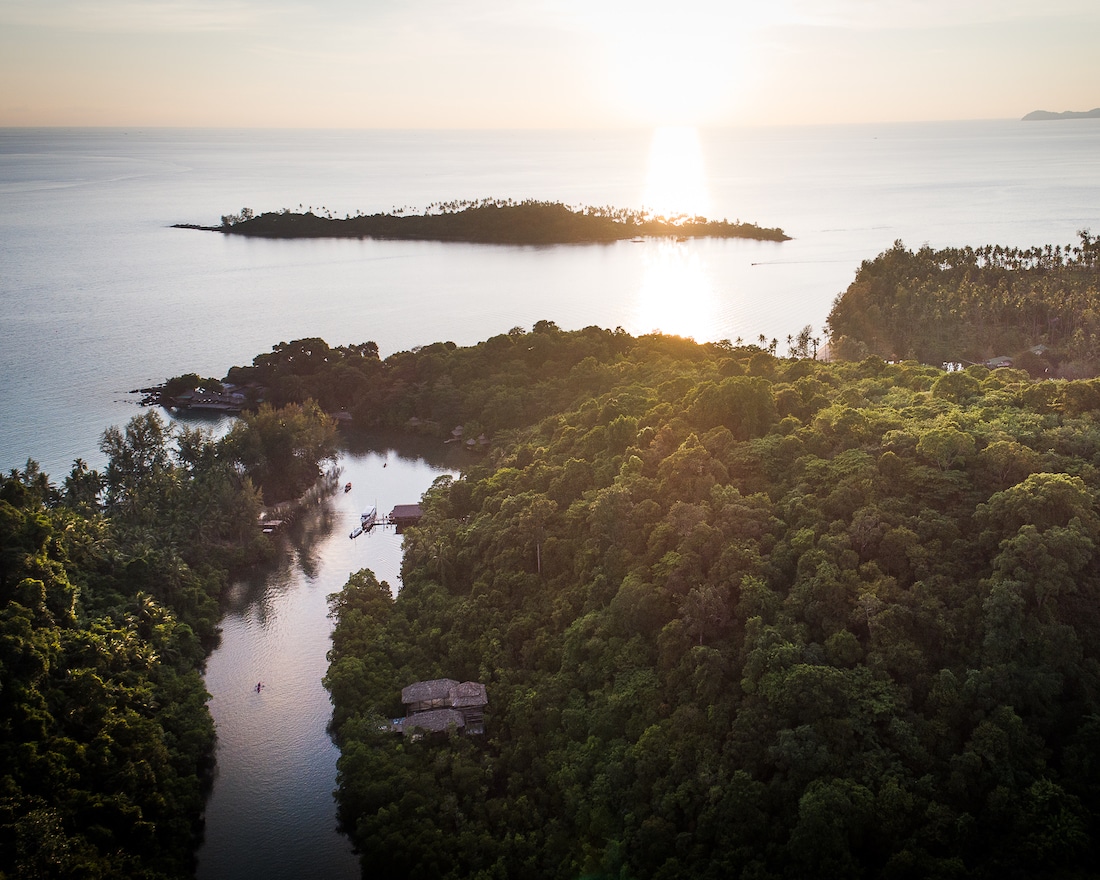 PUBLISHED March 4th, 2020 06:00 am
Gushed about in guidebooks and beloved by the backpacker set, every day, thousands of travelers flock to Thailand's sandy beaches, towering limestones cliffs, jungles, and temples. But as these numbers grew upward of 30 million visitors a year, the country is no longer Southeast Asia's most adventurous destination, and the damaging effects of tourism are almost everywhere. Yet, I never gave up on the idea of discovering a pristine island or a remote jungle where I could chase that feeling of being in Thailand of the last century. And my Thai dream paradise eventually came true as I arrive in Koh Kood, home to a rainforest, coconut plantations, sleepy fishing villages, and fewer than 2,000 people.
Getting to Koh Kood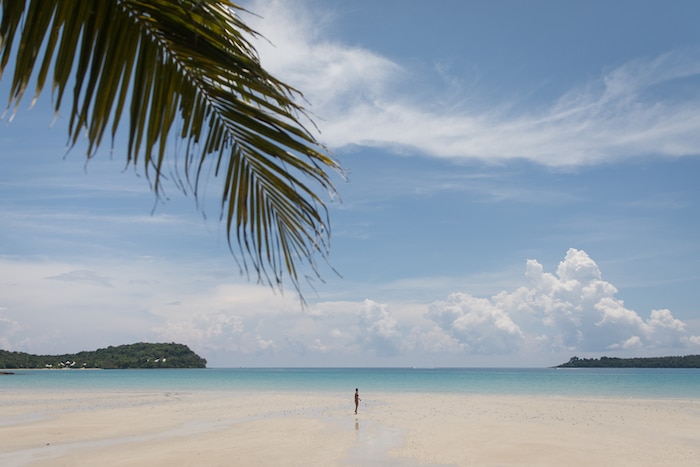 Koh Kood is located in the eastern Trat province, near the maritime border between Thailand and Cambodia. From Bangkok, the quickest way is to take a domestic, hour-long flight to Trat town. Get yourself to Laem Sok Pier about 30 minutes south of Trat, and board the ferry for Koh Kood, which takes another hour. Alternatively, ferry operator Boonsiri runs daily land departures from Bangkok's Khao San neighbourhood – the bus and ferry journey comes up to about seven hours.
In a country where almost all destinations are reachable via direct flights, Koh Kood's great advantage is its relative remoteness. There are no landlines, little internet access, and few cars. Electricity is minimal – homes and hotels rely on generators or solar power. All is slow, warm tranquillity.
Weather & Climate 
There is a tropical monsoon climate on Koh Kood. May to October is wet while the dry season sets in November to April. The best time to visit Koh Kood, therefore, is from December to February.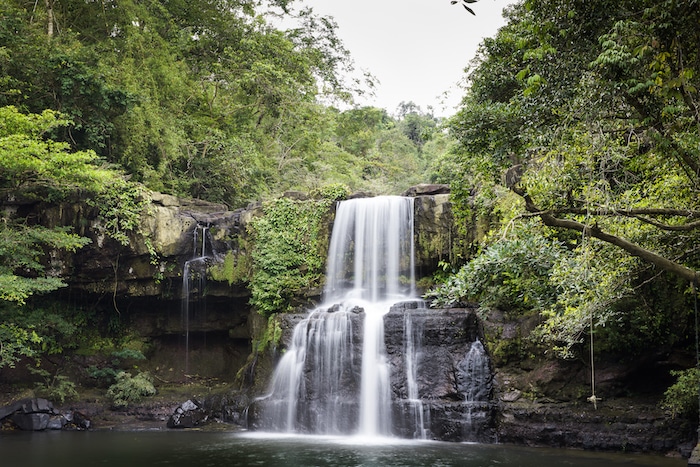 Beaches and Waterfalls
Koh Kood is Thailand's fourth-largest but least populated island. The locals say it is what Koh Samui and Phuket were like when tourism was just beginning in the 70s. It's breathtaking. There are a couple of waterfalls, such as Klong Yai Kee and Huang Nam Keaw, deep in Koh Kood's interior. But Klong Chao, in the centre of the north west coast of the island, is the most extraordinary – and is also the most famous.
Naturally, there are long beaches with powdery white sand, too, featuring mountainous landscapes covered by a massive thick jungle. Bang Bao is gorgeous, located midway down the west coast with some great snorkeling to be had. For some of the best sunset views on Koh Kood, head to Ao Tapao Beach.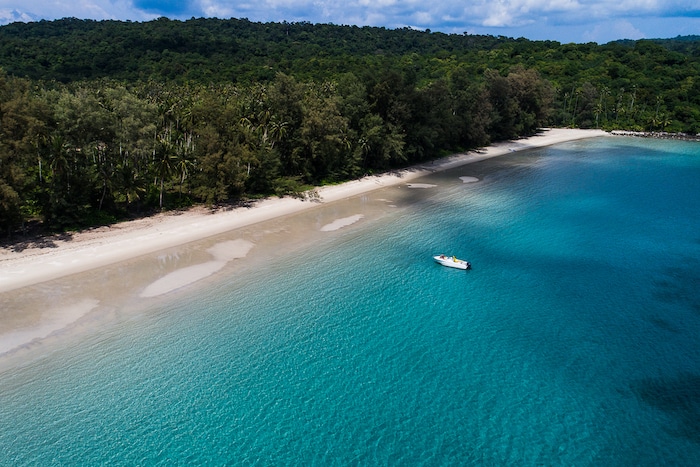 Joining a motorbike tour is a great way to have a good overview of the island. Its interior is, for the most part, undeveloped apart from a few guesthouses. A network of small roads connect the northwest and southwest beaches of Koh Kood, passing through pristine jungles along the way. However, most of the path is an untouched forest without roads, so exploring Koh Kood's forest trails is also an exciting way to get to know the island.
Just off Ao Tapao Beach, there are some small sandy trails winding through the jungle. The virgin forest grows dense with palm trees, and the trails behind the beach make for a beautiful running spot and give an interesting perspective of this section of the coastline.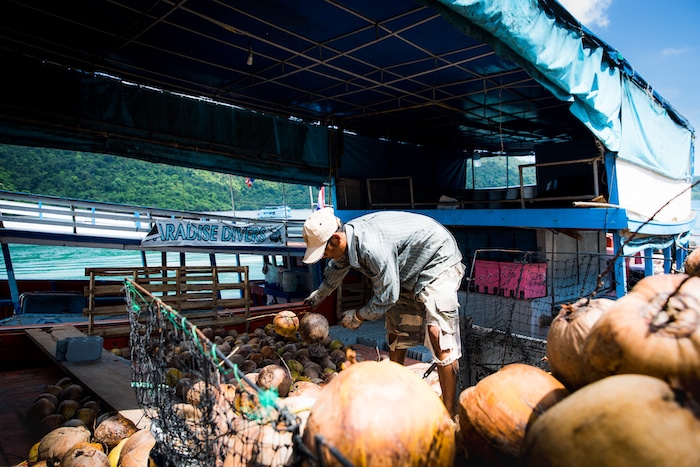 Beyond waterfalls, beaches, and trails, head deeper into the interior, towards the east coast, to visit a small sea gypsy village called Ao Salat. The village is home to a mixture of both Thai and Cambodian residents, and provides an opportunity for an authentic look at Thailand's traditional Sea Gypsy lifestyle. Ao Salat was built as a series of elevated boardwalks and stilt houses over the ocean. It is an easy walk through the village where friendly locals still exist, for it is a place that hasn't been developed for tourism. There are no accommodations for travellers there, so the only way to visit charming Ao Salat is over a day trip from where you're staying.
Where to stay
The most luxurious place to spend your days on Koh Kood is Soneva Kiri. Considered to be one of the most exclusive beachfront escapes in the country, the resort can also be reached by a short 70-minute flight on the Soneva's private plane direct from Suvarnabhumi Airport. Wedged between the jungle and the ocean, there are just 36 villas made out of sustainably sourced wood and recycled materials, which gives a Robinson Crusoe feel to the whole place. The best part of Soneva, though, is the emphasis on decompressing from all aspects of modern life. Shoes, for example, are immediately left behind from the moment you step out of the plane.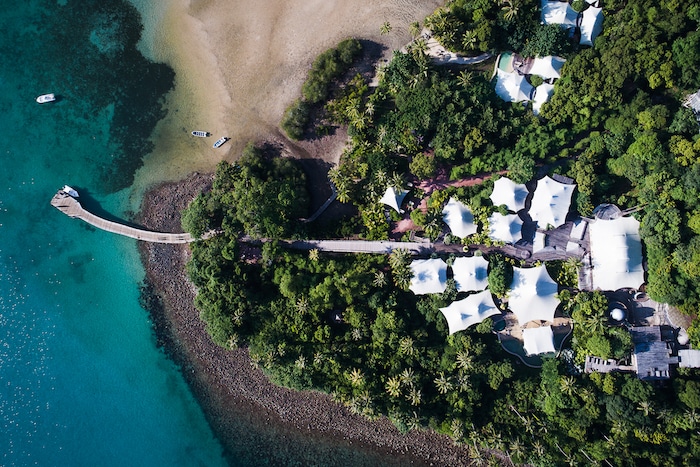 For more affordable options, both Rest Sea Koh Kood and Koh Kood Beach Resort offer great value for money with beautiful bungalows by the beach.
If you ever needed evidence for the theory that the harder a place is to reach, the better it is, Koh Kood is it. Unlike some of the most obvious Thai island destinations, Koh Kood still has the fishing-village charm that drew people to Thailand in the first place. It's for nature lovers, rather than those who need a wide choice of shops, bars, and restaurants. It's a small price to pay for a trip off the well-trodden grid, and it's absolutely worth it.
Images are courtesy of the author.