Astrological Adventures: Best Activities and Deals in Singapore For Every Sign This April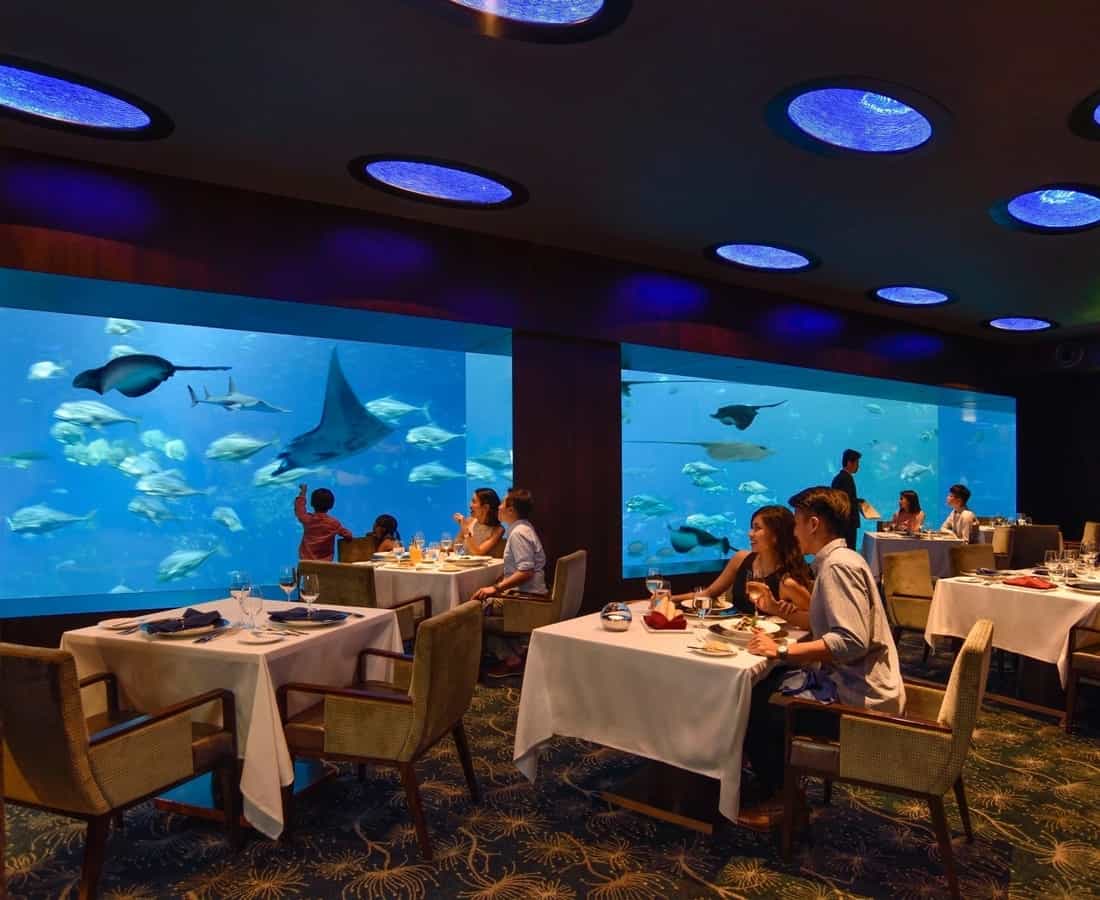 PUBLISHED April 5th, 2021 05:00 am | UPDATED April 10th, 2021 03:23 pm
With spring in full bloom, April brings with it floods of fresh energy – and lots of fabulous deals to boot. Last month, we teamed up with The Travel Insider to match each zodiac sign's horoscope to the best activities for recharging your mind and body. This April, we're doing it again with a fresh curation, drawing on astrological analysis by SkyHoroscope. Here's your guide to keeping entertained (plus some great deals for UOB Cardmembers) this month.
Aries
With the messenger planet Mercury ruling Aries in the first half of April, you'll be flowing with bold ideas and able to articulate them with style. It's a fruitful month for anything that calls for clear communication, from collaboration to defining goals. Venus' romantic influence is also at play, provoking your sense of adventure and intense thinking about relationships.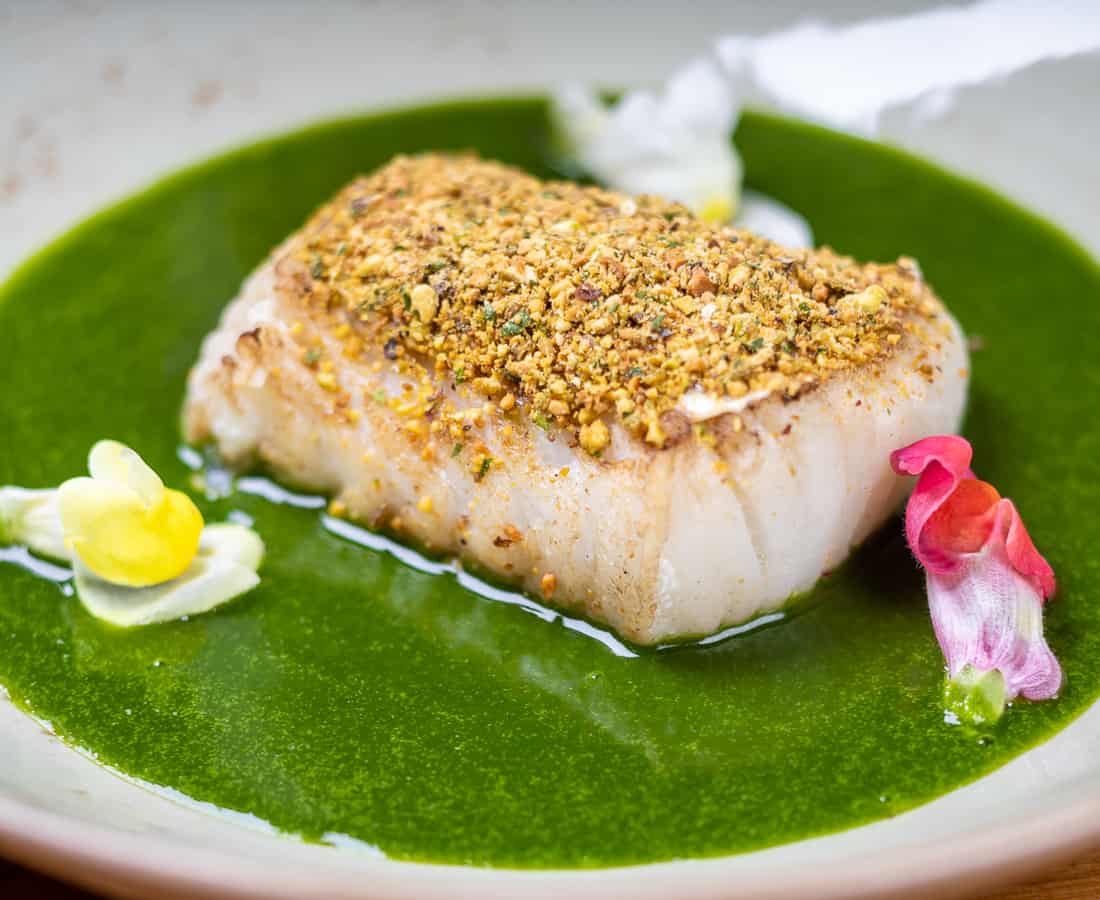 Astrological Adventure: A date night is written in the stars this month, and we know just the spot to charm your date. A cosy restaurant in Park Hotel Clarke Quay, Porta serves up an eclectic array of modern European signatures including Black Cod, Iberian Pork Secreto, and an award-winning Prawn & Chorizo Pasta. UOB Cardmembers can enjoy a 1-for-1 deal on the three-course menu here – with good food and good conversation, you're all set.
Taurus
With Venus moving into Taurus from mid-April, this month will be a deeply sensual time for the bull. Not only will your romantic passions be surging, you'll feel most stimulated when surrounded with beauty – artistic décor, picturesque nature, well-plated food. Be mindful of aggressive influence from Mars, however – this will also be a period of emotional stress for you, which may translate to arguments sparking more easily.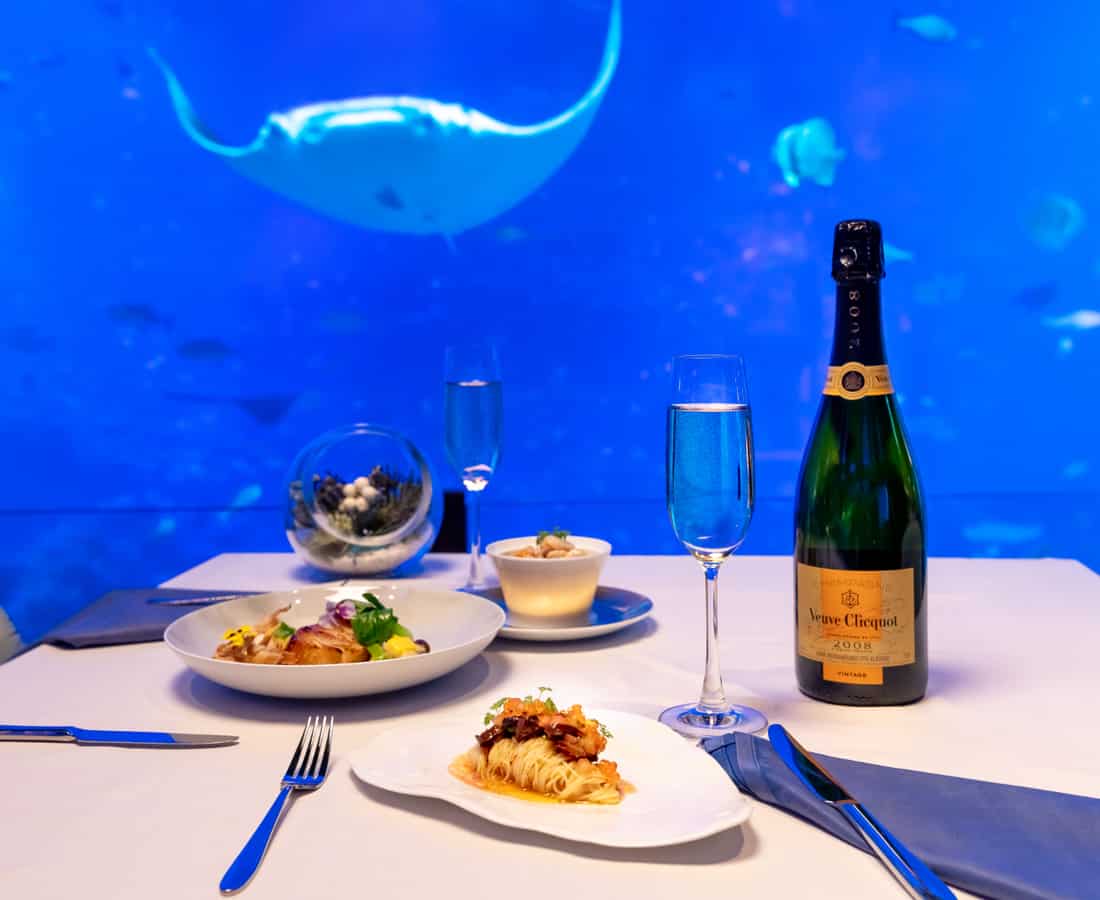 Astrological Adventure: Indulge your senses with a spectacular Air & Sea Immersive Dining Experience (S$250). Beginning with lunch at Ocean Restaurant, Singapore's only underwater dining experience, feast on elegant mod-Asian plates as manta rays swoop overhead. After exploring the S.E.A. Aquarium and strolling along the scenic Fort Siloso Skywalk, wind down with sky-high cable car dining and glorious sunset views. UOB Cardmembers who book through Trip.com using their SingapoRediscovers Vouchers can snag S$20 off, with S$100 minimum spend using the promo code UOBTNT20.
Gemini
Mental energies take flight for this air sign in April, with the Moon entering Gemini at the month's midpoint. Your imagination and capacity to absorb information are top of their game, making it a great time to dive into cultural adventures or new interests. Conflicts might crop up with those around you, so make a point to analyze your emotions and channel them into communication.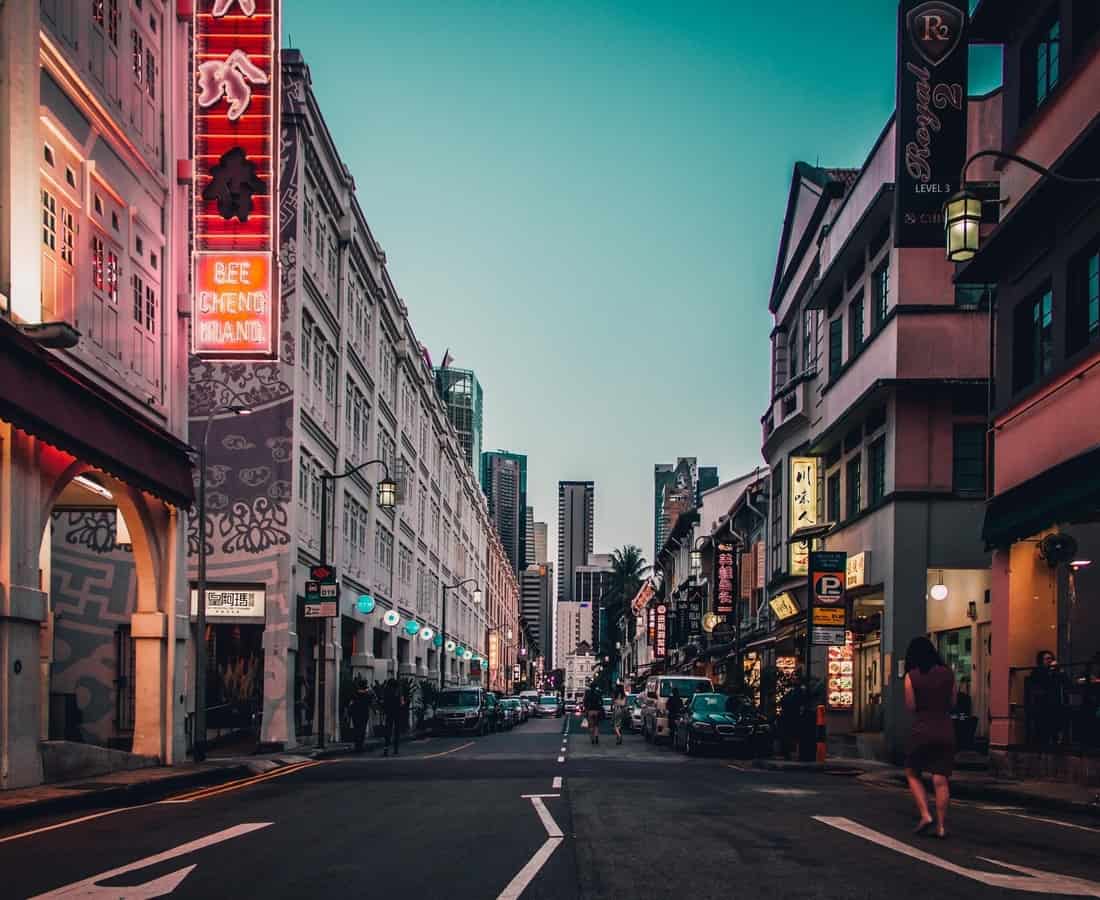 Astrological Adventure: Craving a challenge to whet your sharp mind? The Chinatown Murders Game Tour (S$50) is a Cluedo-style murder mystery spiced up with heritage colour, featuring characters like samsui women, provision shop uncles… and a serial killer on the loose. In teams of two to five, run around Chinatown cracking riddles while learning the storied histories of this vibrant 'hood. For UOB Cardmembers, be sure to book through Klook using your SingapoRediscovers Vouchers for S$5 off a minimum spend of S$30!
Cancer
Turbulence lies ahead for Cancer, thanks to the influence of the Sun. While you'll find yourself blazing with energy and inspiration – making this a dazzling time for professional progress – you may also be more prone to impatience, with inflammatory results for your relationships. A spot of alone time can be a healing balm – carve out a day to yourself to do something that calms you.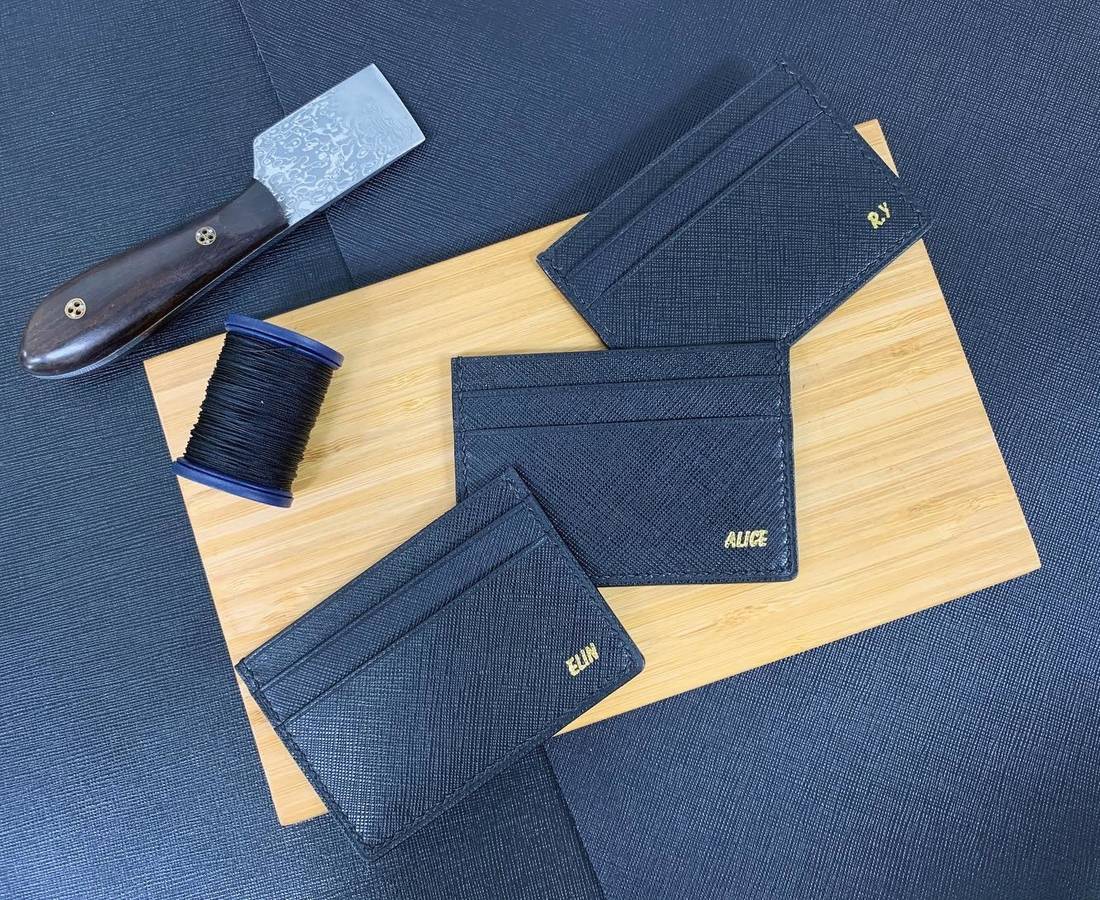 Astrological Adventure: For a soothing activity to take up, how about the slow art of leatherwork? Singapore-based atelier Hides and Thread offers leathercrafting workshops from basic to advanced, where you can spend quiet hours handmaking your own unique pieces. UOB Cardmembers can enjoy 10% off all workshops and products here with the promo code UOB10OFF.
Leo
The month begins bright and merry for Leo, with the lion enjoying a heightened sense of freedom and fun. Towards mid-April, however, the influence of the Sun in Taurus portends emotional tumult for you – and feelings of constraint by work stress will likely fan the flames. Don't let self-care fall by the wayside – a trip to the spa, a yoga class, and a healthy diet with plenty of greens will do wonders.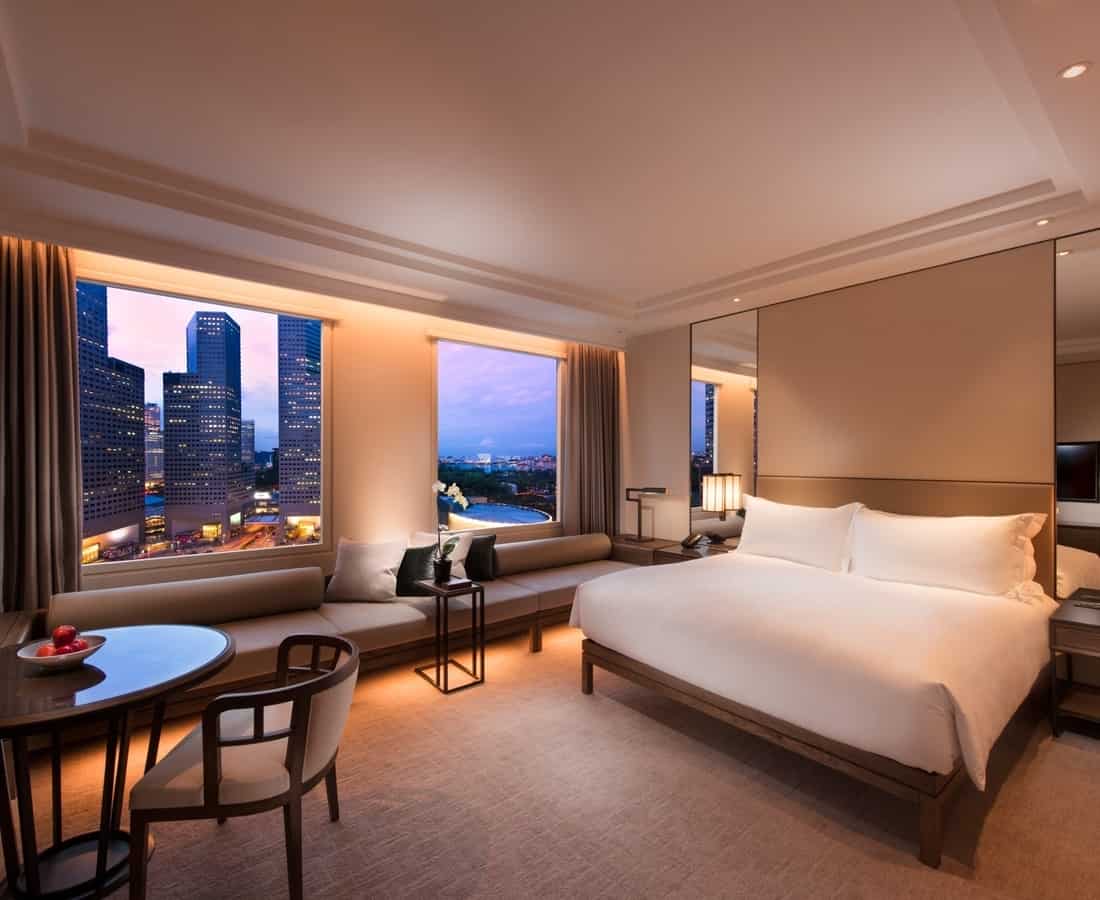 Astrological Adventure: Beat your late April blues with a wellness getaway. Conrad Centennial Singapore has put together a Lavish Retreat package (from S$300++) for UOB Cardmembers, featuring a 20% discount on à la carte spa treatments and S$80 in food and beverage credits. Spend an afternoon having your worries massaged away, then sip a sunset tipple at the opulent Lobby Lounge before feasting on Cantonese delicacies at Golden Peony.
Virgo
With the Sun shining down on them, Virgo will experience a fabulous boost of confidence in the later half of the month. Seize this momentum to make strides in everything from career to love life – self-realisation feels well within your reach. However, it's wise to stay guarded against hasty excess. If you need to, take a break from the world to reconnect with your grounded side.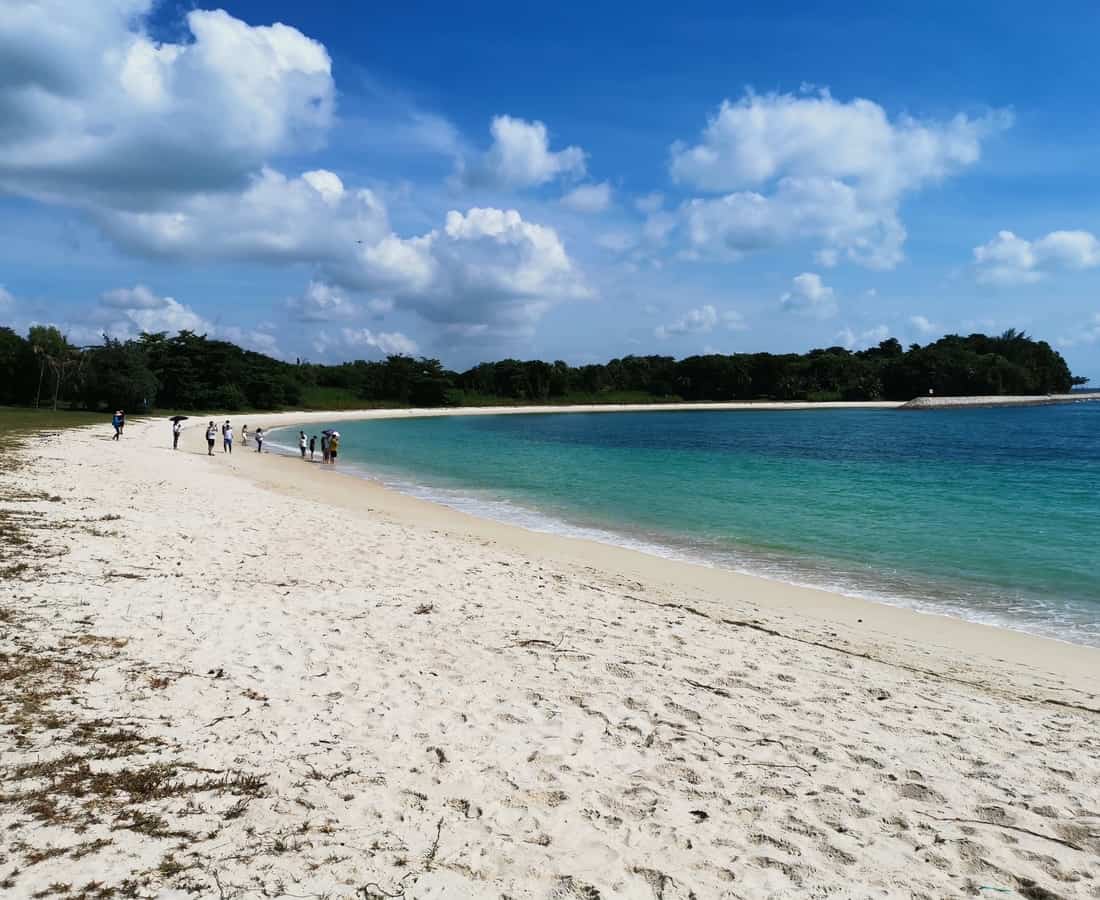 Astrological Adventure: Take a breather from the city's bustle with a Singapore Island Hopping Tour (from S$65.50). This half-day tour takes you round three of Singapore's most picturesque offshore islands – St John's, Lazarus, and Kusu Island – offering a dose of sea breeze and chill vibes. There's picnicking on the powder-soft white sands of Lazarus Island, followed by a hike around the storied shrines and temples of Kusu Island. UOB Cardmembers booking through Trip.com with the SingapoRediscovers Vouchers can snag S$10 off tickets using the promo code UOBTNT10 (with S$60 minimum spend)!
Libra
The stars are aligned for Libra this month, with the Sun in Aries igniting the spark of action and a new moon in Aries bringing forth ripe new beginnings. You'll have energy aplenty to throw yourself into new projects, from business activities to workshops as well as exercise. That doesn't mean you don't need a breather, of course – be sure to play hard too by going on a holiday with your loved ones.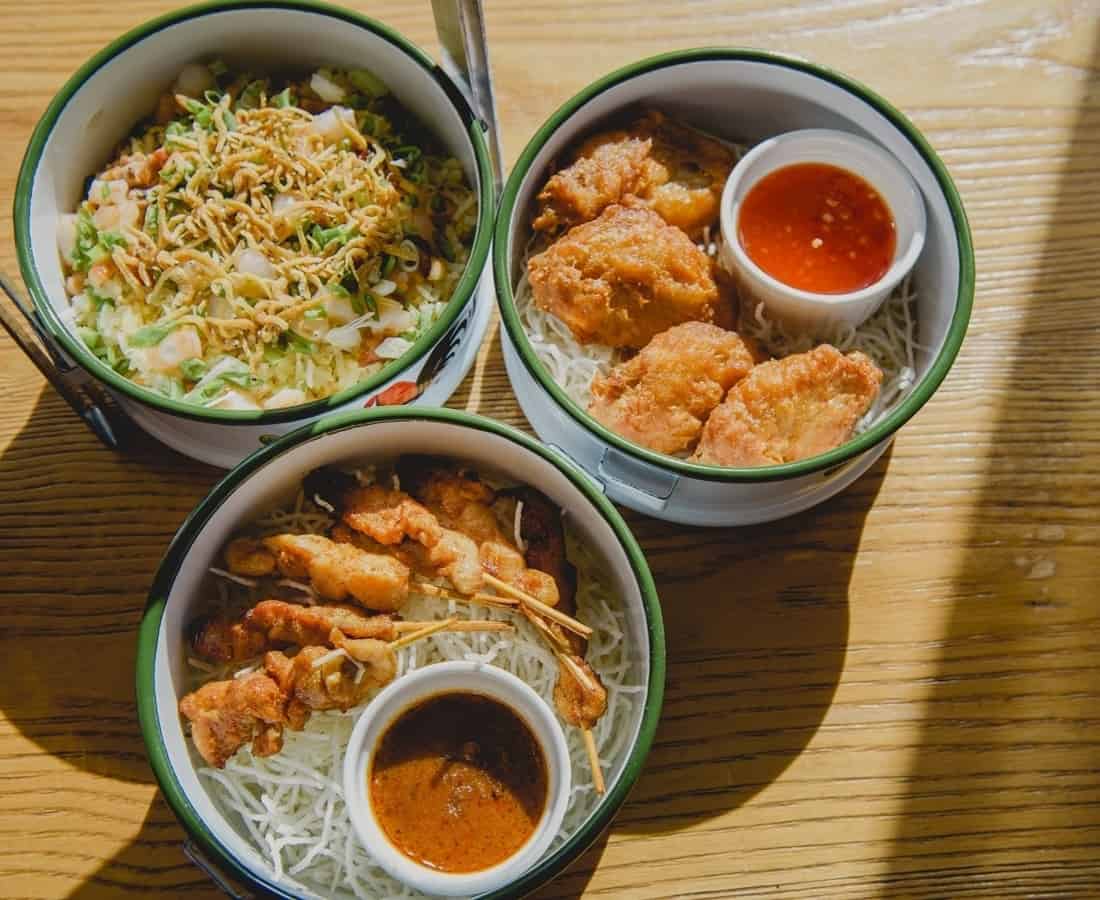 Astrological Adventure: For a vacay that will keep your buzzy mind lively, think Changi Cove Singapore's Picnication Staycation (S$159++ per night) – available to UOB Cardmembers with the promo code PICUOB. Nestled in four hectares of lush greenery, this heritage hotel is a stone's throw from the scenic beauties of Changi Boardwalk, complete with sprawling views of the sea. The package involves an hour's cycling as well as a picnic set for two, perfect for an action-packed day of nature adventures.
Scorpio
Strap in for a month of ups and downs, Scorpio – this period promises to run quite the emotional gamut for you. Thanks to the influence of fiery Mars, Scorpios tend to be quicker to assert themselves and sting, which may spell friction in personal relationships. Your restless energy means you're readily drawn into new activities and experimentation, but always stay tuned to whether you're feeling fulfilled.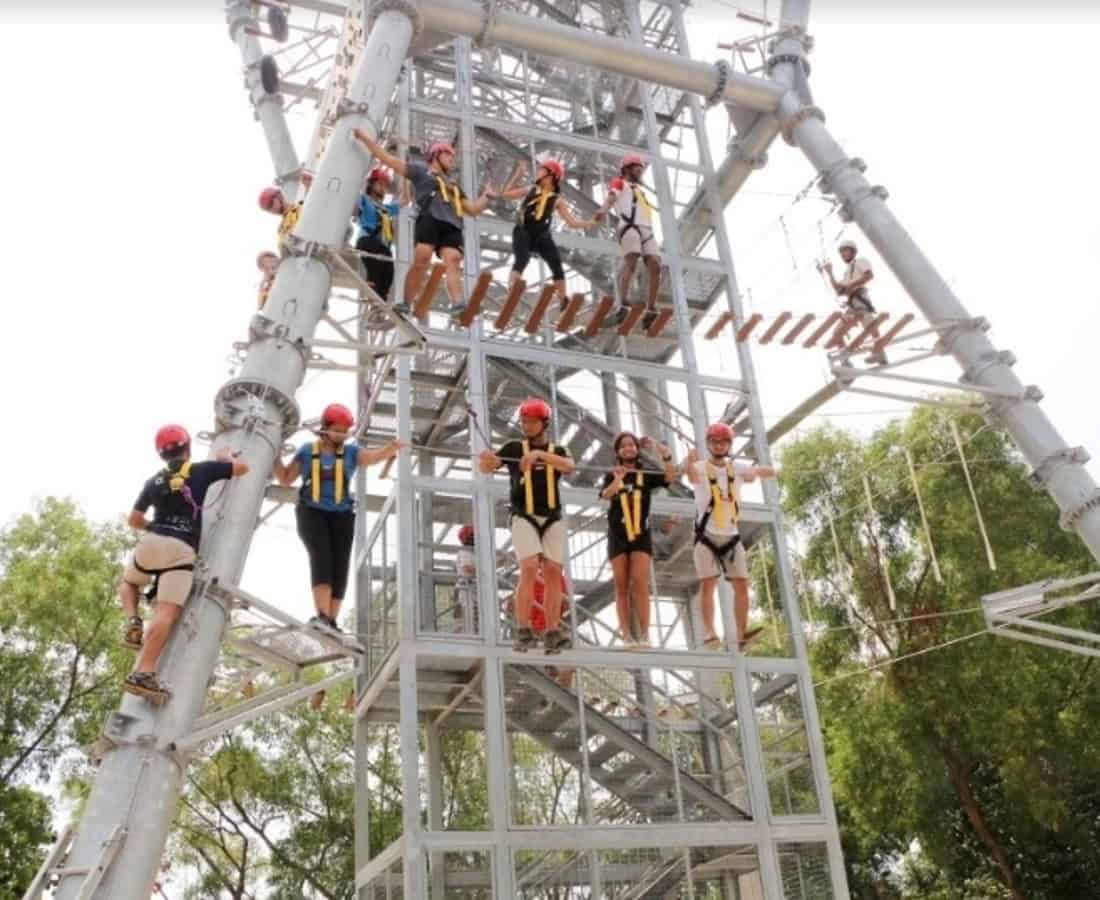 Astrological Adventure: A good challenge will help you turn your energy into a winning drive, and Outdoor Adventure's TEAM CHALLENGE HOURGLASS (S$60) is just the ticket. The challenge? A 24-metre-high tower between Tanjong Beach and Palawan Beach, rigged with high ropes and climbing courses. The goal? To get to the top with your team of five to six, all connected together to test your teamwork and adaptability. UOB Cardmembers get 20% off with the promo code OAUOB21!
Sagittarius
April is all about nourishing relationships for Sagittarius, and you'll find peace and pleasure in getting away with your nearest and dearest. Think a nature escape, a weekend roadtrip, or anything which gives you space to reconnect. With Venus entering Taurus from mid-April, your creative spark will also shine bright – stay open to your outpouring of crazy ideas and put them to paper.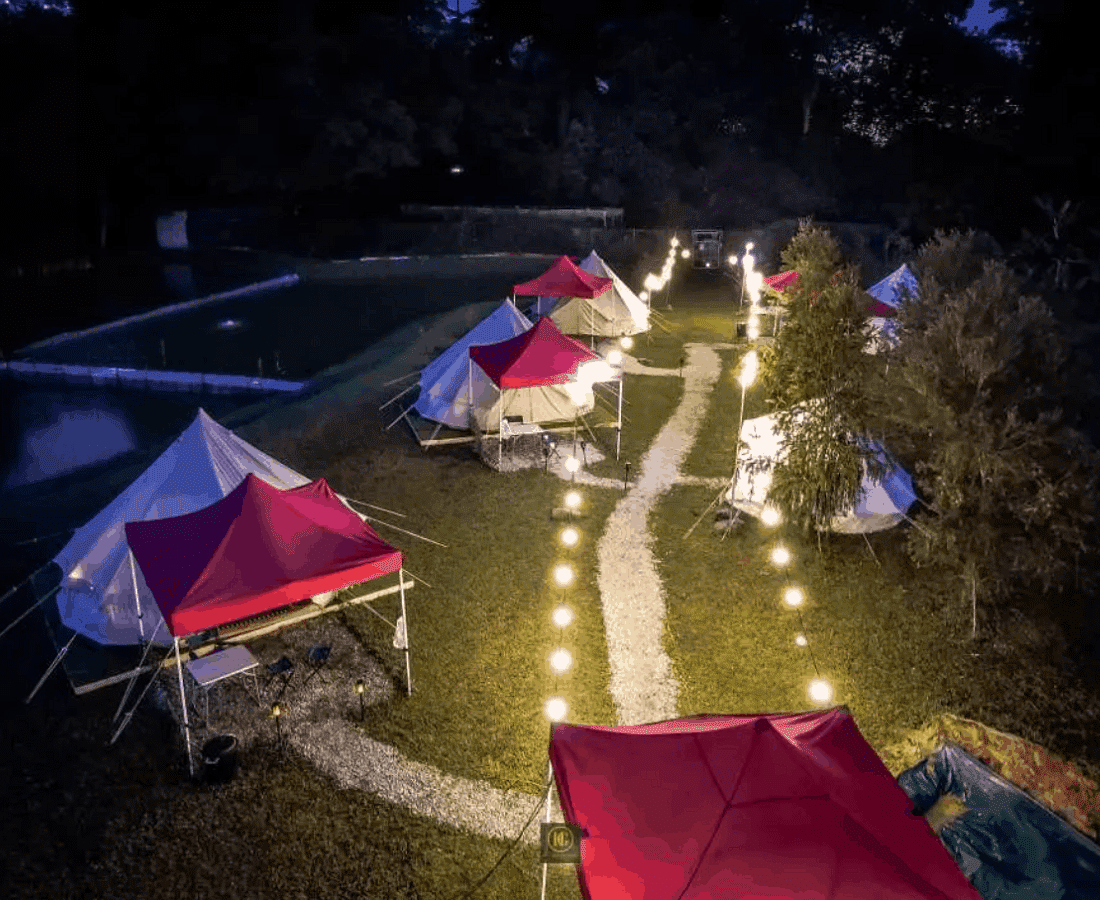 Astrological Adventure: Nothing spells a getaway like a rustic farm adventure, especially when this one isn't short on creature comforts. At Khatib organic farm Kampung Kampus, the 2D1N Luxury Glamping experience (S$380) immerses you in the heart of a lush, kampung-style community campus. With queen-sized beds and portable fans in your airy tent, the whole fam is sure to be staying in style. UOB Cardmembers can book through the KKday app to enjoy 10% off for new users and 6% off for existing users.
Capricorn
Capricorns may feel particularly duty-bound this April, with work challenges and home obligations closing in. The goat's natural seriousness and stubbornness may be heightened during this period, and it'll take all your willpower to relax and repair relationships. It never hurts to give ground when you can – and neither does a healthy dose of meditation.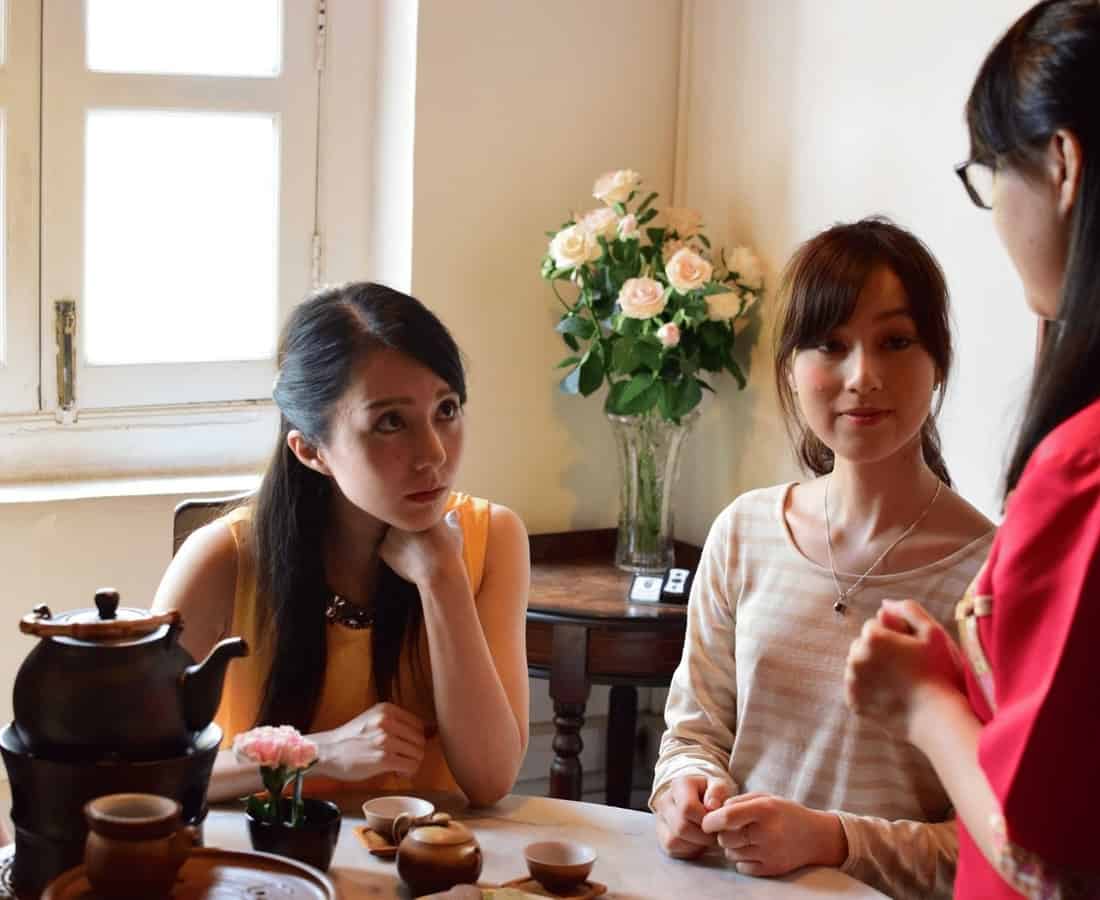 Astrological Adventure: Nourishing your body and soul should be on your to-do list this month, and a Health and Wellness Day Tour (S$99.90) will help you accomplish just that. This revitalizing tour kicks off with a meditative tai chi session and a traditional tea ceremony; after a wholesome vegetarian lunch, you'll savour superfoods like wild honey and bird's nest at health company Yummi House. UOB Cardmembers, book through Trip.com with your SingapoRediscovers Vouchers using the promo code UOBTNT10, for S$10 off a minimum spend of S$60.
Aquarius
April will awaken a certain impulsive spirit in Aquarius. On the one hand, your proactiveness won't go unrewarded at work; on the other, your restlessness may fuel relationship frustrations and even burnout. Rather than speeding full steam ahead, how about making a conscious effort to keep to a more manageable pace? Long walks, a gym sesh, and anything that soothes your mind are the best medicine.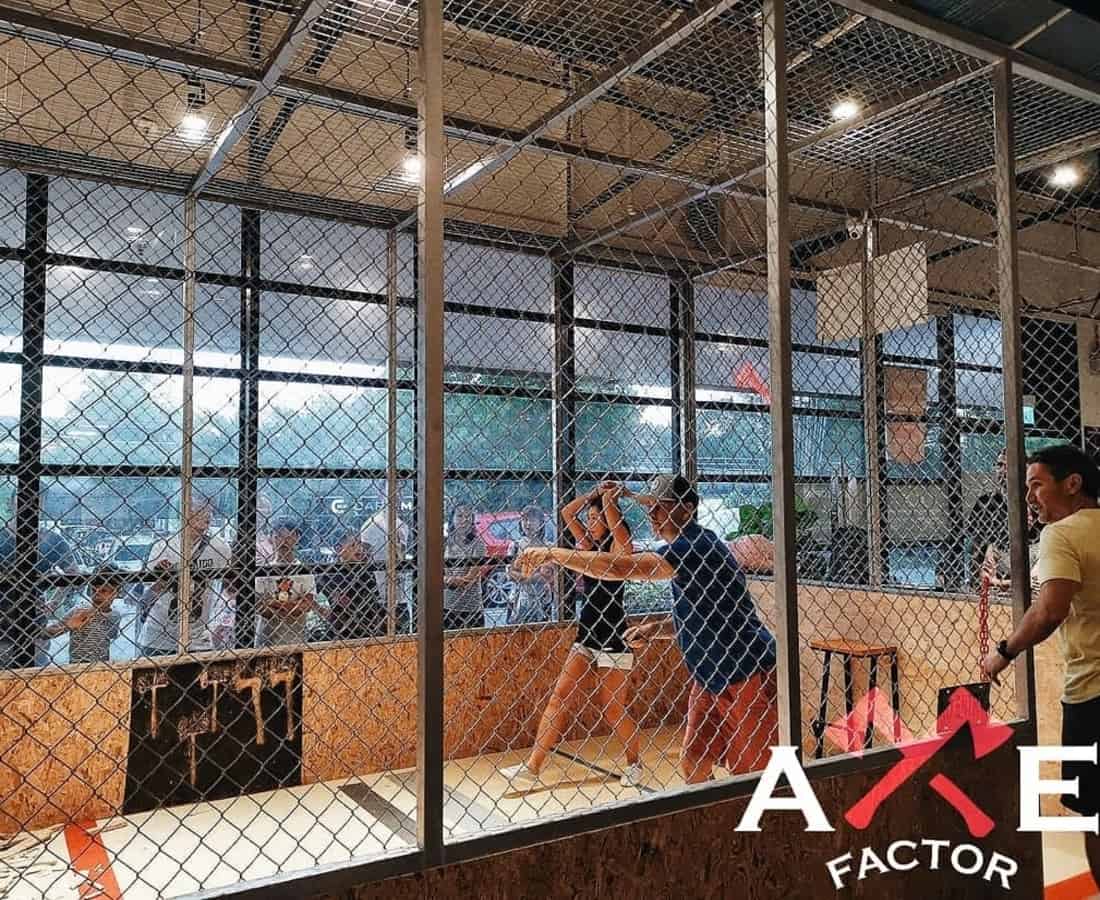 Astrological Adventure: Axe your frustrations – literally – with a hatchet-hurling session at The Axe Factor (S$30++). This indoor axe-throwing range promises a safe, satisfying way to quiet your mind and throw your worries away – and feel pretty cool while doing it. Heads-up to UOB Cardmembers: book through the KKday app for 10% off for new users and 6% off for existing users.
Pisces
With the communication planet Mercury swimming through Pisces in early April, you'll find that your intuition and wits are razor-sharp this month. It's a great time to let your imagination run free with something creative – think sketching or painting. Though it might be tempting with your silver tongue, steer clear of any smooth-talking or rumour-mongering.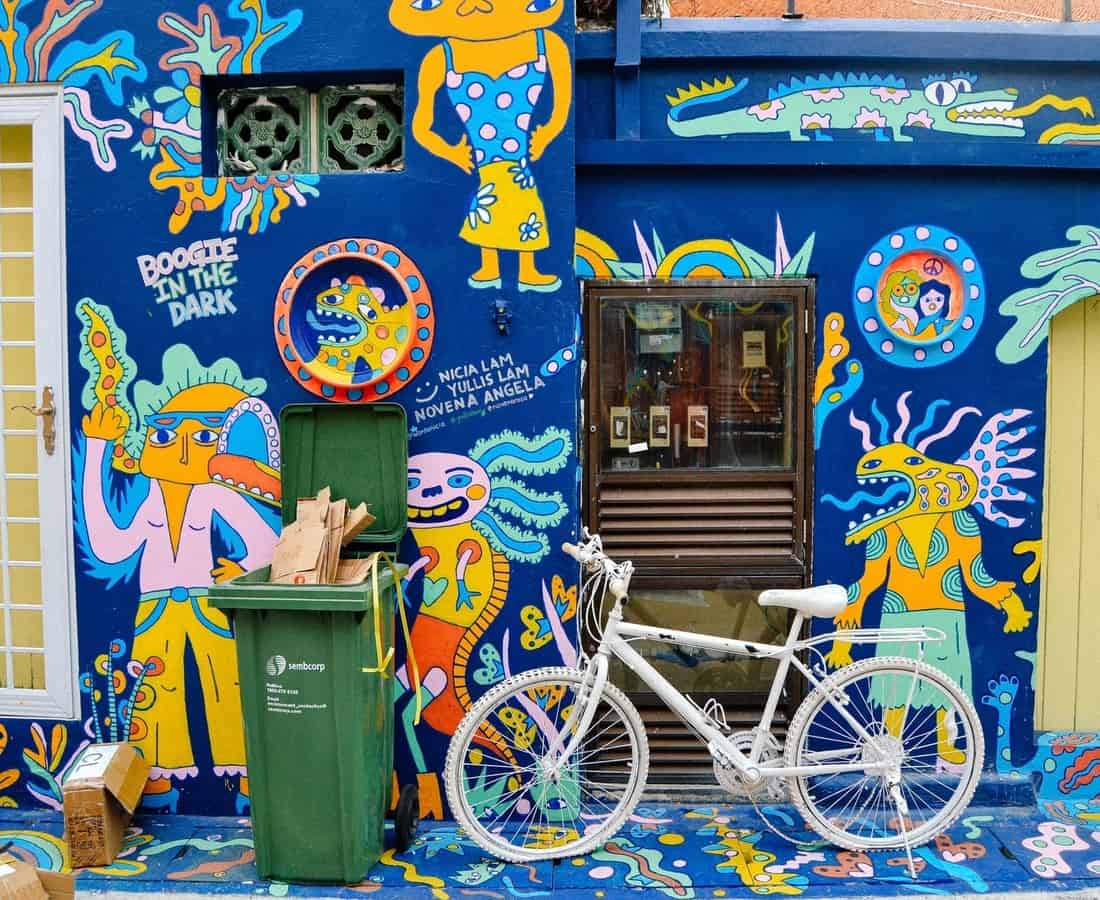 Astrological Adventure: It's prime time to let your creative side run wild, and how better than a spot of graffiti art? The Street Art and Graffiti Spray Painting Experience (S$239) takes you through the colourful streets of Kampong Glam, discovering its many street art murals and creating your very own spray-painted masterpiece. UOB Cardmembers can book via Klook using the SingapoRediscovers Vouchers to enjoy S$20 off a minimum spend of S$100.
Adventure your way with UOB Cards to enjoy exclusive savings of up to 35% off, accelerated miles, cashback and more!
For UOB Cardmembers, it pays to splurge: from 1 April to 30 September 2021, UOB Mastercard Cardmembers who spend S$500 on travel-related merchants like hotels, attractions, and SingapoRediscovers Vouchers activities can win S.E.A. Aquarium tickets. Meanwhile, UOB Cardmembers who spend S$1,000 on travel-related merchants like hotels, attractions, and SingapoRediscovers Vouchers activities from 1 April to 30 June 2021 can win a 20″ Crossing luggage (worth S$169) from The Planet Traveller.
This post is sponsored by The Travel Insider. 
Top Image: Ocean Restaurant, Resorts World Sentosa