Bar Review: ATLAS Singapore's New Dining Menu Replaces Artful Aesthetics With Elegant Comfort Fare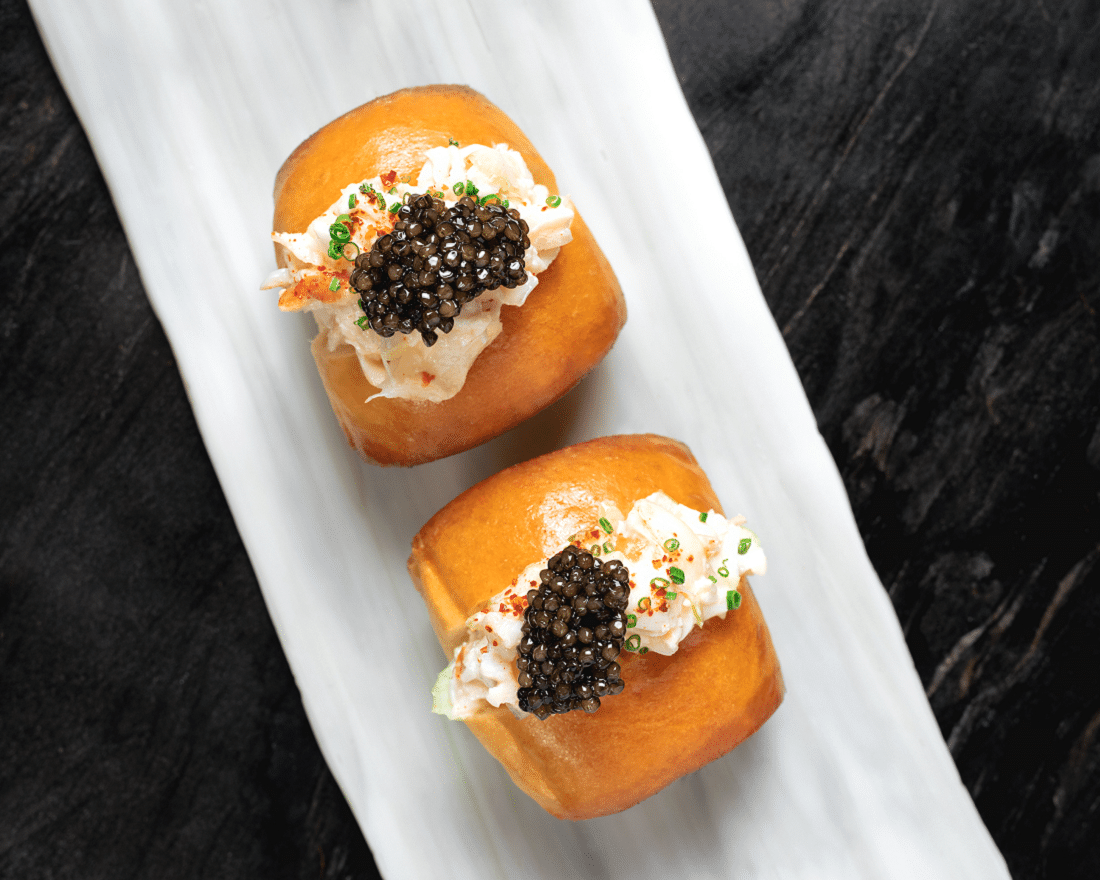 PUBLISHED September 2nd, 2019 07:00 am | UPDATED May 18th, 2020 06:52 pm
The towering gilded bar at ATLAS in Bugis is probably the first thing that springs to mind at the mention of its name. That, and opulent ceiling-to-floor interiors, as well as the hundreds of rare spirits they have on display. It's a pretty hefty undertaking to design a food menu that matches the extravagance of one of Asia's 50 Best Bars, but if anyone can accomplish the feat, it's their newly appointed Executive Chef Lachlan 'Loki' Lynch.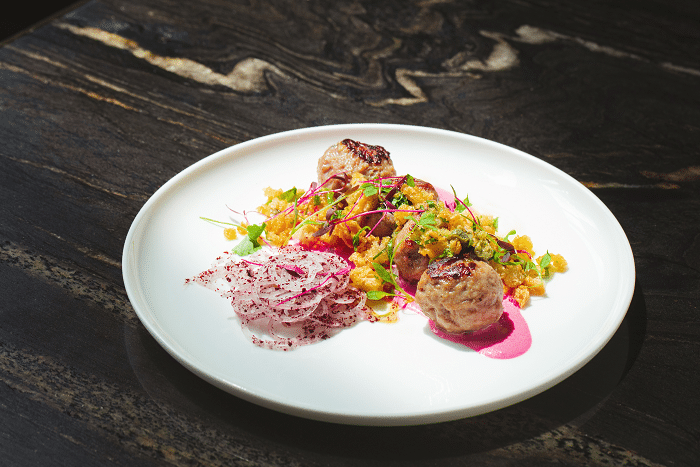 Except for the sense of European sophistication and modernity that this Gatsby-esque establishment (with surprisingly affordable lunch sets) demands, Loki's variation is quite the departure from the previous chef Daniele Sperindio, who developed a visually artistic menu. Growing up on the Australian coast, Loki's cuisine reflects an easy-going approach to dining, with a penchant for homemade sauces and experimental flavour profiles. He cut his teeth as a line cook working for Chef George Diamond at The Keystone Group, and was also previously Head Chef of Coogee Pavilion in Sydney before moving to Singapore.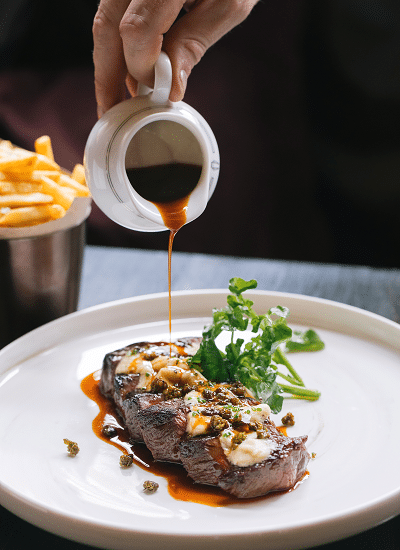 His Taramasalata (S$20++) is something of a mandatory item on the list. One, because it's a childhood staple (Lokie grew up in a town rich with Grecian cuisine and culture); and two, because it tastes darn good. Served with a side of house-toasted bagel chips, the traditional Greek mezze is a creamy dip made from smoked cod roe, radish, and green olive oil. He then sprinkles in a dash of zataar with sumac for a bright, lemony finish.
Lamb Kofta (S$18++) comes dressed in a refreshing beetroot yoghurt, and topped a la minute with a delightfully crunchy bread crumb salsa and sumac onions. The Arancini (S$18++) is also new to hit the menu, with a warm filling rounded off with earthy sunchoke on a bed of mildly spicy roasted tomato puree.
For mains, Loki's Steak Frites (S$40++) is a sure thing if you're looking for something densely rich. Silky, nutty bone marrow butter is balanced through with a good amount of capers on a perfect cut of pan-fried wagyu. Don't forget to run your fries through some of that sumptuous jus.
And while Lobster Rolls (S$26++) seem to be on the up and up in trends, we think Loki's version will stand the test of time. Buttery mini brioche rolls are toasted and stuffed with a fresh lobster salad and lemon mayonnaise. They come with a side of tabasco, and Loki highly recommends. For a more elevated experience, go a step further bourgeois with a pairing of De Neuvic caviar (S$65 for 10g).
The Smoked Beef Short Rib (S$38++) comes layered in texture and flavour. Crisped kale in between for-tender layers of rib, pickled baby turnips for acidity, and grain mustard for a little kick. Our favourite way to enjoy this would be to attempt a tiny flavour mountain of every element on a mound of kohlrabi mash. Oh, and before you make your way over to the bar (which you must), make sure you dig into Chef Loki's signature Banana Caramel Cream Pies (S$16++).
ATLAS is located at Parkview Square 600 North Bridge Rd, Singapore 188778, p. +65 6396 4466. The ATLAS dining menu is available Mon-Fri 12pm – 2.30pm, Mon-Sat 6pm – 10pm.