Full Results of The World's 50 Best Bars 2020: 15 Asian Bars on the List, London's Connaught Bar Takes Top Spot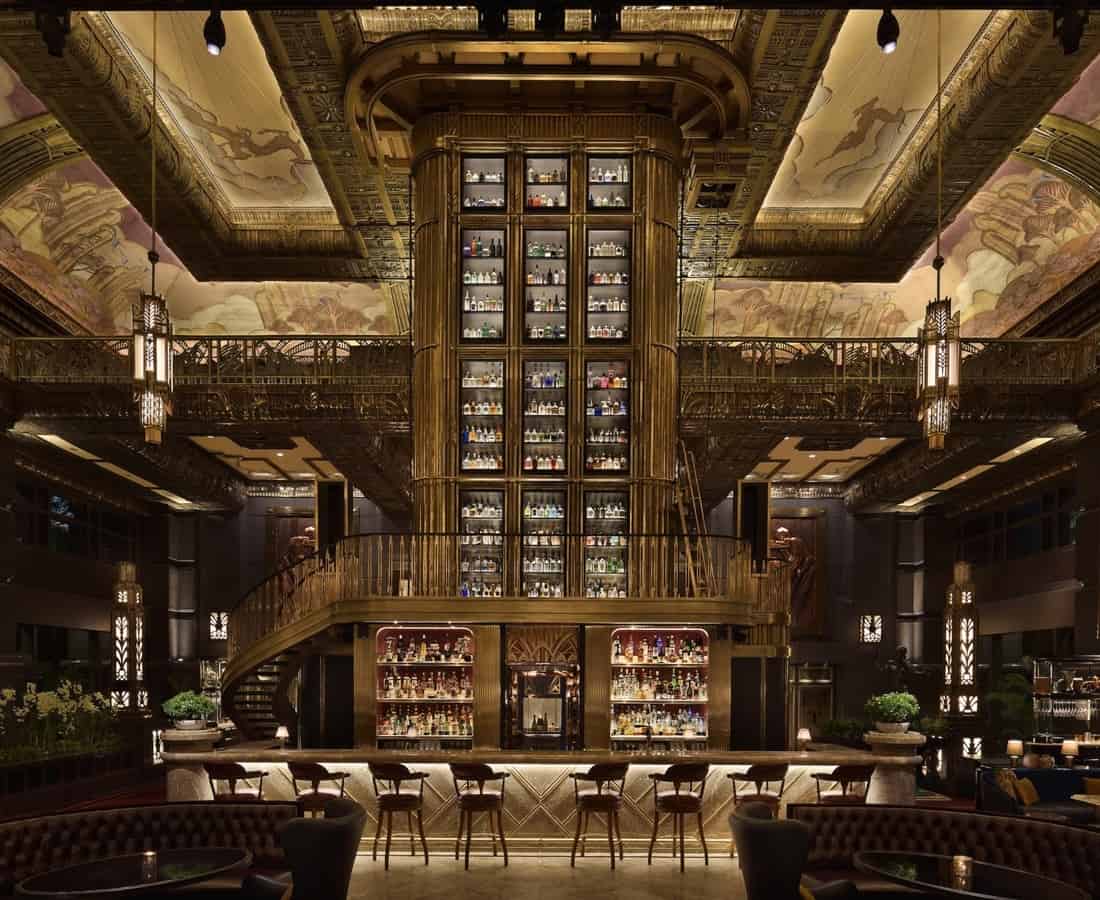 PUBLISHED November 6th, 2020 12:57 am
Usually held in London in conjunction with the city's Cocktail Week, The World's 50 Best Bars ceremony has returned to the digital realm this year, for obvious reasons. Fortunately, it hasn't dampened the industry's spirits, the excitement still palpable when last week saw the release of the 51-100 list. Atlas makes an entry in the top five bars this year at No. 4, with Connaught Bar (London), Dante (New York), and The Clumsies (Athens) in the top three respectively.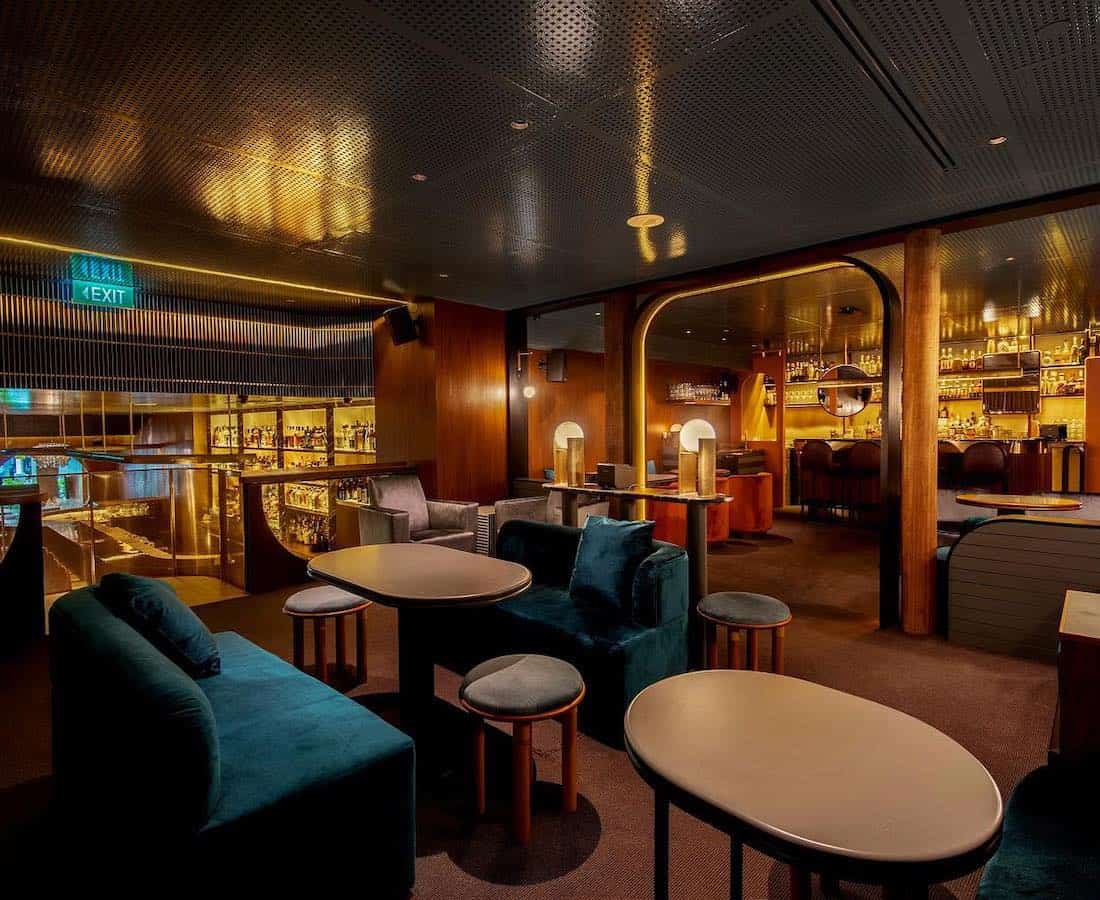 All four Singaporean bars ranked in the top 20, with Jigger & Pony following Atlas at No. 9, then Manhattan (No. 14), and Native (No. 18). Asia fare better overall this year, with 15 bars in the top 50 compared to the 13 establishments in 2019. Coa in Hong Kong bagged the Highest New Climber Award, jumping 41 places to No. 8 this year, while compatriot The Old Man, Hong Kong drops six places to No. 15. New to the list this year.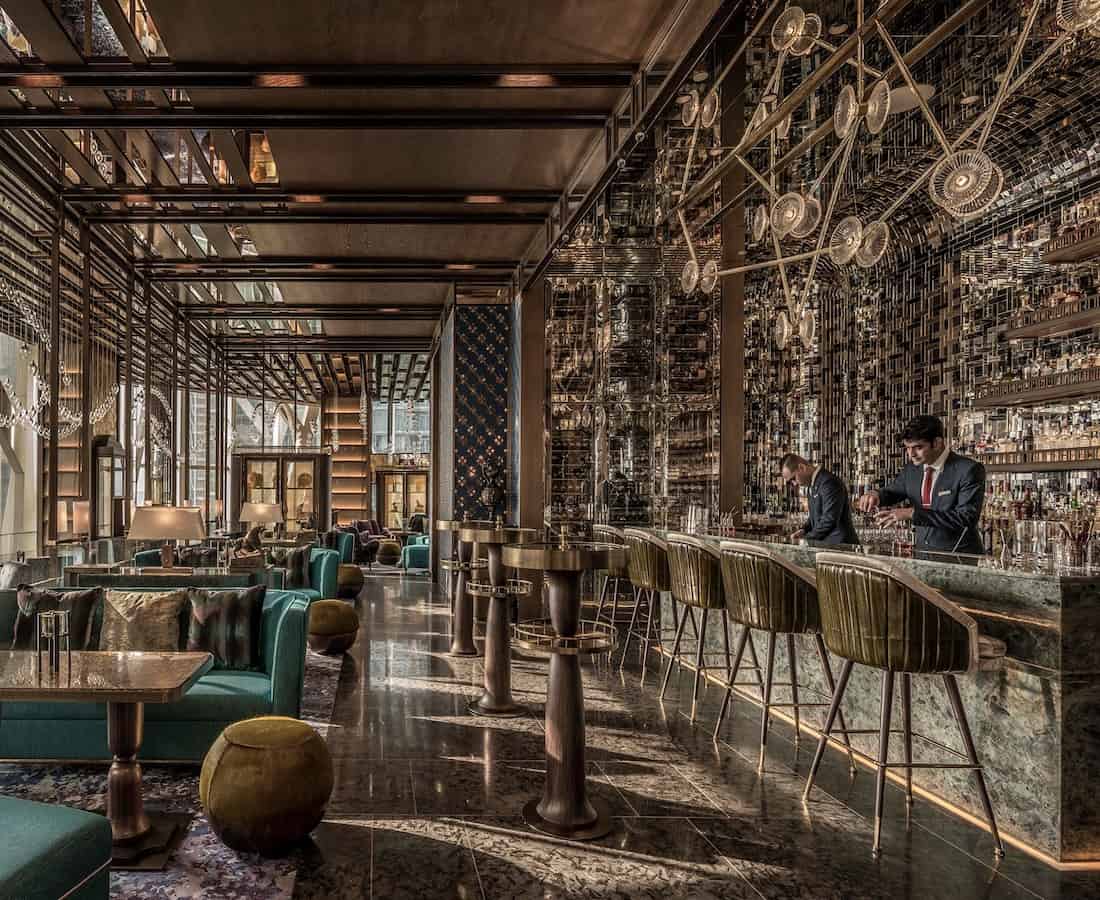 New entries to the list this year in Asia include Bamboo Bar in Bangkok at No. 35, Tokyo's Bar Benfiddich (No. 40), Bar Trigona (No.44) in Kuala Lumpur, Room by Le Kief (Taipei, No. 46), and Seoul's Charles H (No. 49).
The cocktail capital of London continues to dominate with eight bars on the list – Tayēr + Elementary took home the Highest New Entry award while Kwānt is the Best New Opening of 2020. The best in Australasia is not too far away in Sydney's Maybe Sammy (No. 11).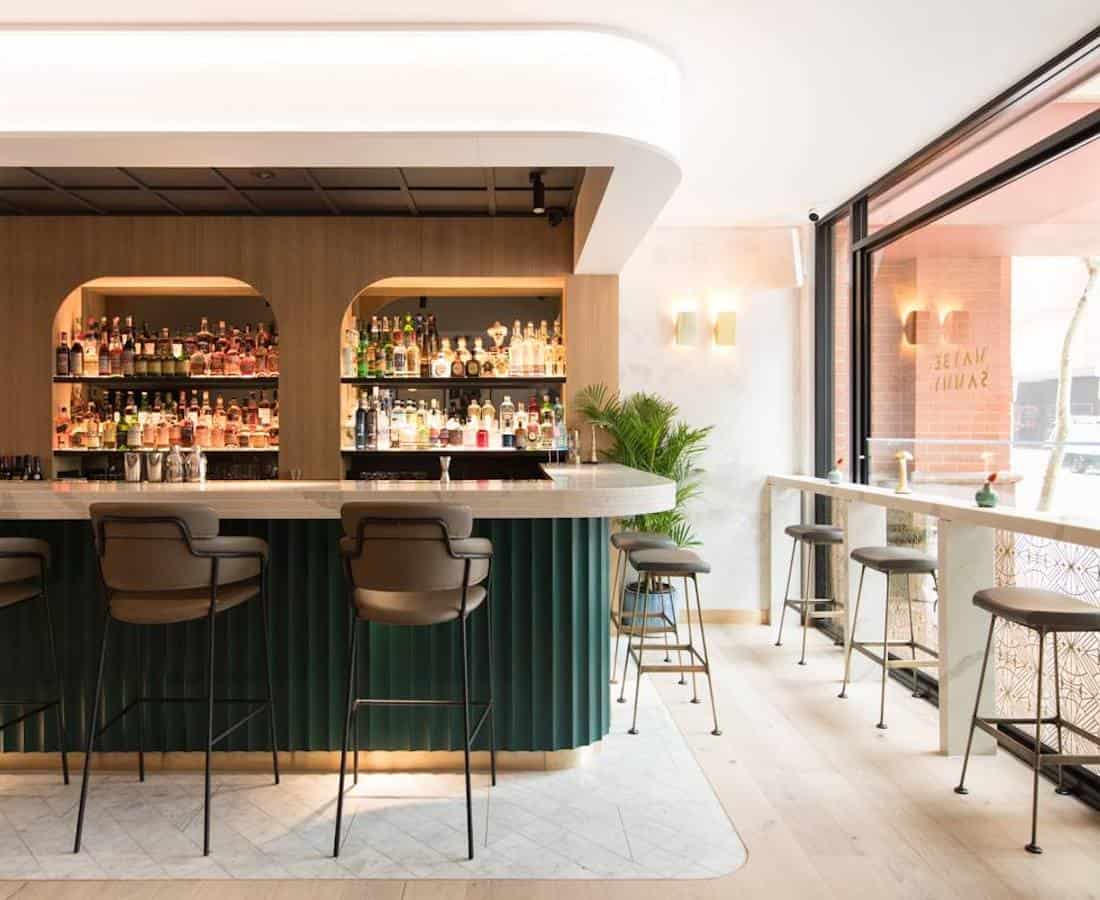 For the full list of the World's 50 Best Bars 2020, see below. Venues in bold indicate that the venues are in Asia.
1. Connaught Bar, London, UK (Best Bar in Europe)
2. Dante, New York, USA (Best Bar in North America)
3. The Clumsies, Athens, Greece
4. Atlas, Singapore (Best Bar in Asia)
5. Tayēr + Elementary, London, UK (NEW, Highest New Entry)
6. Kwānt, London, UK (NEW, Best New Opening)
7. Floreria Atlantico, Bueno Aires (Best Bar in South America)
8. Coa, Hong Kong, China (Highest Climber)
9. Jigger & Pony, Singapore 
10. The SG Club, Tokyo, Japan
11. Maybe Sammy, Sydney, Australia (Best in Australasia)
12. Attaboy, New York, USA
13.  Nomad Bar, New York, USA
14. Manhattan, Singapore
15. The Old Man, Hong Kong, China
16. Katana Kitten, New York, USA
17. Licoreria Limantour, Mexico City, Mexico
18. Native, Singapore
19. Paradiso, Barcelona, Spain
20. American Bar, London, UK
21. Carnaval, Lima, Peru
22. Salmon Guru, Madrid Spain
23. Zuma, Dubai, UAE (Best Bar in the Middle East & Africa)
24. Little Red Door, Paris, France
25. 1930, Milan, Italy
26. Two Schmucks, Barcelona, Spain (NEW)
27. El Copitas, St. Petersburg, Russia
28. Cantina OK!, Sydney, Australia (NEW)
29. Lyaness, London, UK
30. Himkok, Oslo, Norway
31. Baba Au Rhum, Athens, Greece
32. Panda & Sons, Edinburgh, UK (NEW)
33. Swift, London, UK
34. Three Sheets, London, UK
35.  Bamboo Bar, Bangkok, Thailand (NEW)
36. Tjoget, Stockholm, Sweden
37. Buck & Breck, Berlin, Germany (Re-entry)
38. Employees Only, New York, USA
39. Bulletin Place, Sydney, Australia (Re-entry)
40. Bar Benfiddich, Tokyo, Japan (NEW)
41. Artesian, London, UK
42. Sober Company, Shanghai, China
43. Indulge Experimental Bistro, Taipei, Taiwan
44. Bar Trigona, Kuala Lumpur, Malaysia (NEW)
45. Drink Kong, Rome, Italy (NEW)
46. Room by Le Kief, Taipei, Taiwan (NEW)
47. Alquimico, Cartanega, Columbia (Ketel One Sustainable Bar Award)
48. Bar High Five, Tokyo, Japan (Legend of the List)
49. Charles H, Seoul, South Korea (NEW)
50. Presidente, Buenos Aires, Argentina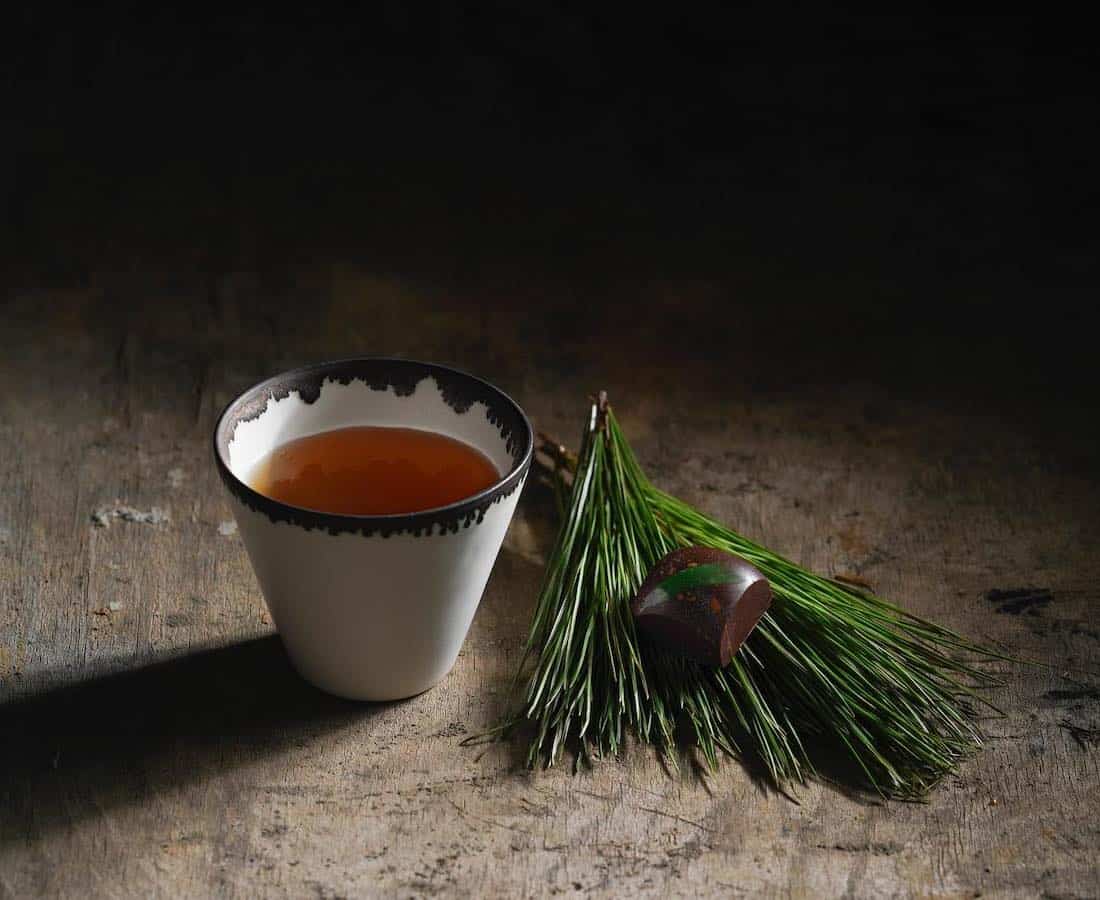 For more drinking destinations around the world, continue reading for the long list of bars ranked between 51-100 of the World's Best Bars 2020 below:
51. Scout, London, UK
52. Dr. Stravinsky, Barcelona, Spain
53. No Sleep Club, Singapore (NEW)
54. Scarfes Bar, London, UK
55. Danico, Paris, France
56. AHA Saloon, Taipei, Taiwan (NEW)
57. Speak Low, Shanghai, China
58. The Old Man, Singapore
59. Hanky Panky, Mexico City, Mexico
60. La Factoría, Old San Juan, Puerto Rico
61. The Pontiac, Hong Kong, China
62. Vesper, Bangkok, Thailand (NEW)
63. Donovan Bar, London, UK
64. Tippling Club, Singapore (NEW)
65. Schumann's, Munich, Germany
66. Siete Negronis, Santiago, Chile
67. Galaxy Bar, Dubai, UAE  (NEW, Campari One to Watch)
68. Sub Astor, Sao Paolo, Brazil
69. Sin + Tax , Johannesburg, South Africa
70. Cafe La Trova, Miami, USA (NEW)
71. The Dead Rabbit, New York, USA
72. Baltra Bar, Mexico City, Mexico (NEW)
73. The Everleigh, Melbourne, Australia (NEW)
74. Pacific Cocktail Haven, San Francisco, USA (NEW)
75. Cause Effect Cocktail Kitchen, Cape Town, South Africa (NEW)
76. Rabbit Hole, Bangkok, Thailand (NEW)
77. Trick Dog, San Francisco, USA
78. Happiness Forgets, London, UK
79. Le Syndicat, Paris, France
80. Byrdi, Melbourne, Australia (NEW)
81. Bar Mood, Taipei, Taiwan (NEW)
82. Kumiko, Chicago, USA (NEW)
83. The Wise King, Hong Kong, China (NEW)
84. Above Board, Melbourne, Australia (NEW)
85. Tres Monos, Buenos Aires, Argentina (NEW)
86. 28 HongKong Street, Singapore 
87. Freni e Frizioni, Rome Italy (NEW)
88. Art of Duplicity, Cape Town, South Africa (NEW)
89. Death & Co, New York, USA (NEW)
90. Officina Milano, Milan, Italy (NEW)
91. Sidecar, New Delhi, India (NEW)
92. Gibson, Singapore (NEW)
93. Draft Land, Taipei, Taiwan (NEW)
94. Amor y Amargo, New York, USA
95. Gen Yamamoto, Tokyo, Japan (NEW)
96. Electric Bing Sutt, Beirut, Lebanon
97. Lost & Found, Nicosia, Cyprus
98. Black Pearl, Melbourne, Australia
99. Bar Ravel, Toronto, Canada (NEW)
100. Bar Trench, Tokyo, Japan