Singapore Distillery Bottles The Local Spirit With Coconut Pandan And Singapore Sling Gins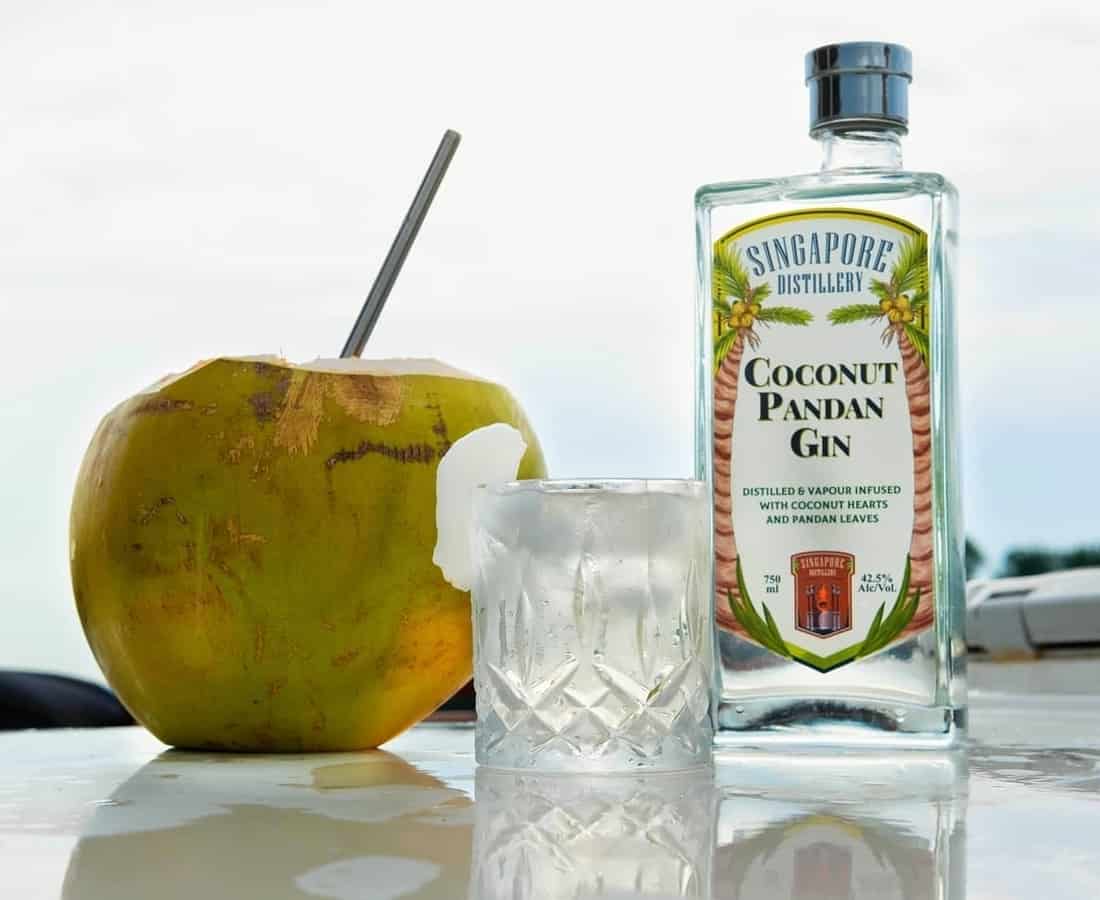 PUBLISHED October 13th, 2020 10:00 am
Many a life has taken a crazy turn thanks to alcohol, and Ashwin Sekaran is a shining example. Once a manager working the 9-to-5 grind, this Business IT graduate stumbled across a craft gin expo while travelling in London. One impulsive decision to go in shook up his life. Seized by the gin-making spirit, he went on to distilling school in the UK and Australia for three years, before launching our island's latest micro-distillery – Singapore Distillery.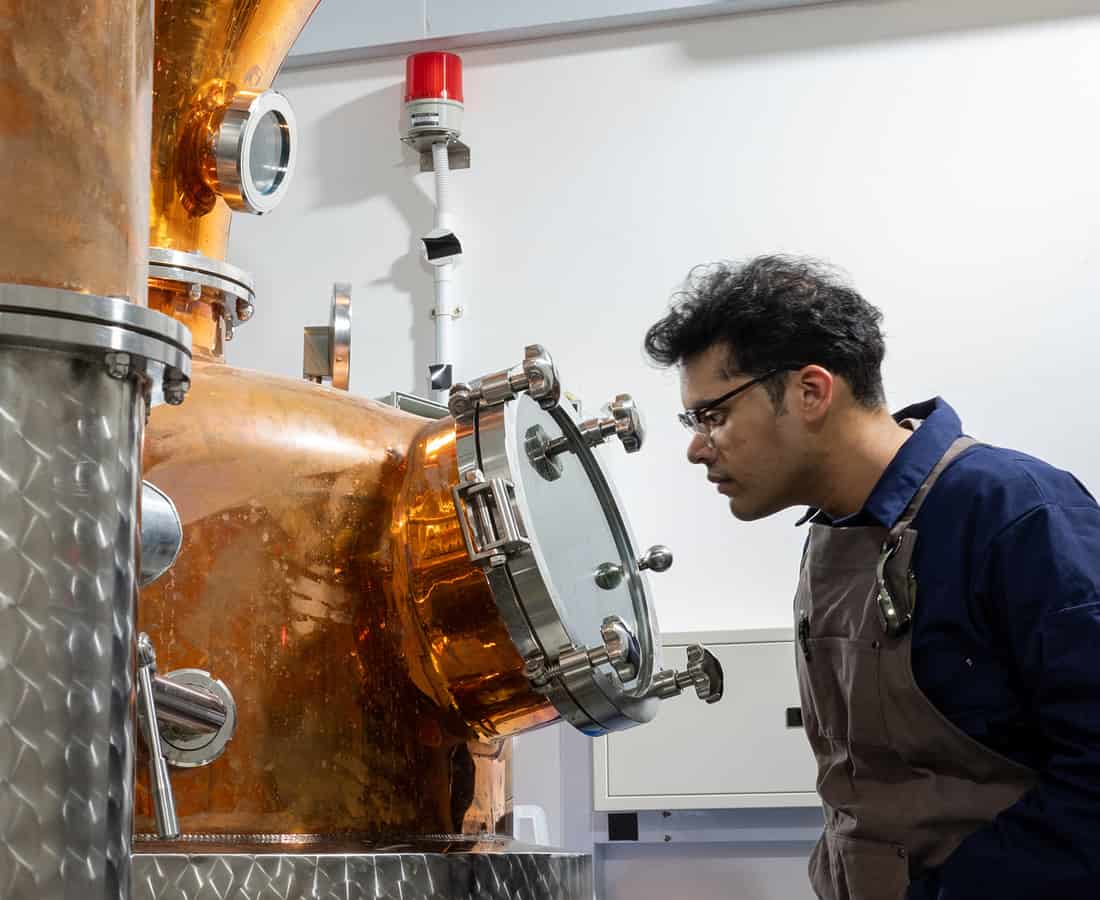 Headquartered in an industrial building in Ang Mo Kio, this month-old label makes its debut splash with no less than six flagship gins. Like most of its homegrown counterparts, Singapore Distillery draws on botanicals native to Southeast Asia, distilling with regionally sourced herbs and fruits in their custom-designed, onion-headed pot still. But whereas some labels tend to get eccentric with the botanicals, Ashwin's core range goes the nostalgic route with unmistakably familiar flavours.
Take the Stolen Roses Gin, a pink-hued bottling that recalls a grown-up version of bandung. Distilled with red rose petals, this gin skews lightly sweet and noticeably silky – all you need is a shot of evaporated milk to recreate that beloved childhood drink.
Another dessert-worthy expression is the Coconut Pandan Gin, which smells irresistibly like ondeh-ondeh. Distilled and vapor-infused with pandan leaves, grated coconut flesh, and coconut hearts, it's liquid kueh in a bottle – though the balanced sweetness of the pandan and coconut never overpowers the gin's juniper backbone. Small wonder that it's already a crowd favourite.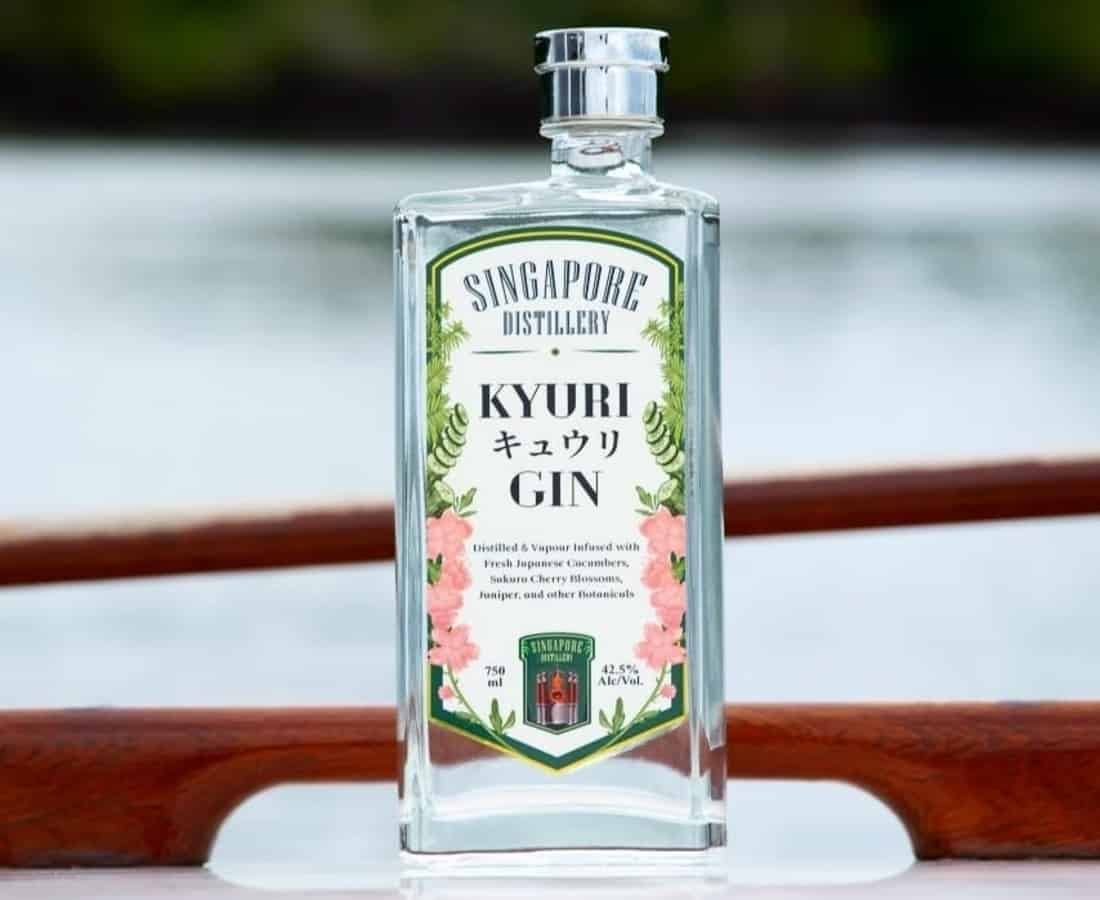 Not all the gins are created equal – the Coconut Pandan Gin, for instance, features costly coconut hearts – but they're all priced at a remarkably budget-friendly S$69.90 per 750ml bottle. This, Ashwin explains, is to encourage drinkers to choose our poison according to flavour profile rather than price. Therein lies the reason for their sizeable lineup as well – with six varied gins, there's one for every taste.
Those looking for something tart can try the Lime Garden Gin, which bursts with three types of limes familiar to Southeast Asian cuisine – kaffir lime, calamansi, and key lime. Or venture farther into East Asia with the Kyuri Gin, an equally refreshing number distilled with Japanese cucumber and dried cherry blossoms. Strongly vegetal on the nose and blooming with grassy notes, it's ideal in a martini.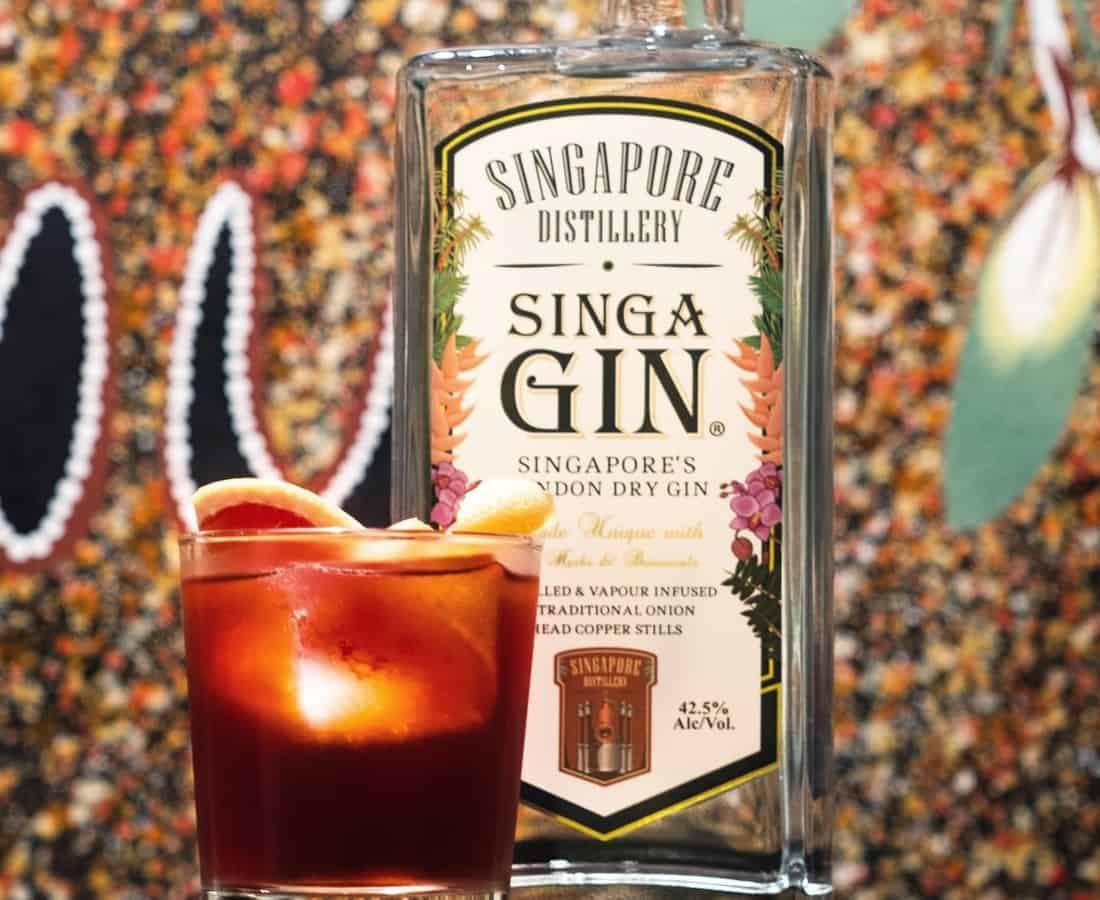 If it's the Singapore spirit you're looking for, though, it's available in spades. The Singa Gin is a take on the classic London Dry, with a weighty mouthfeel and lively juniper notes that come through well in stronger cocktails like the Negroni. Meanwhile, the Singapore Sling Gin comes infused with pineapples, oranges, and cherries, giving it a striking orange colour and amplifying the traditional fruity notes of its namesake cocktail.
Singapore Distillery might be freshly minted, but Ashwin says that vodka production and distillery tours are already on the cards. With those affordable prices and easy-to-love flavours, this new entrant looks set for a heady future.
Shop Singapore Distillery gins here.