Bar Review: Basement Speakeasy Philtration Serves Traditional Chinese Medicine Cocktails in Pathumwan, Bangkok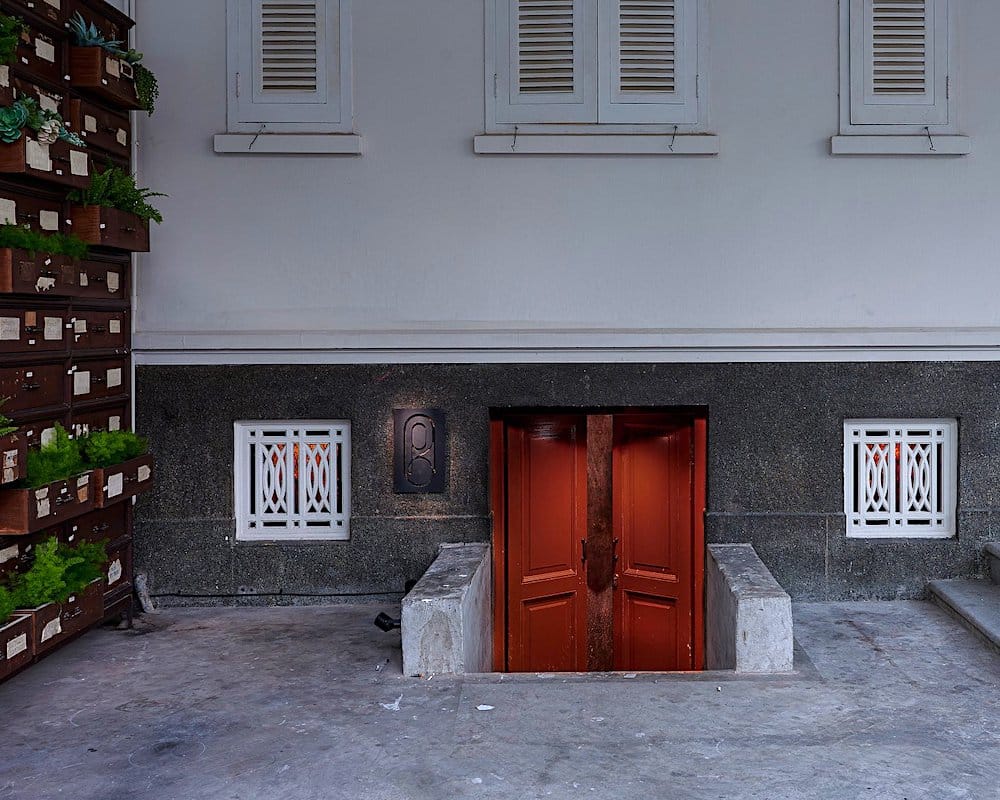 PUBLISHED February 17th, 2020 06:30 am | UPDATED May 18th, 2020 07:10 pm
Set in the basement of a century-old house in downtown Siam – the entrance located by 50-year old medicine cabinets – Philtration is the first project by Elysium Enterprise. This Bangkok-based F&B and hospitality group behind this new speak-easy on the block is huge; partners hail from varying industries, and it was intriguing seeing them work together in the shaping of the bar. The first of these stakeholders is Nachapol "Na" Kasemsuwan, Elysium Enterprise's Managing Director and it is the basement of his ancestral family home that Philtration inhabits. In the late 1890s, his great grandfather Boonmee Kasemsuwan (better known as Moh Mee) launched his own snuff brand Ya Nut Moh Mee and they have been in the medicinal trade ever since. In fact, guess what? The basement is where they stored all the herbs back in the day.
Past the red door and the bookcase, you'll meet the partner next in line – my fellow Singaporean Shavinraj "The Fairy Godfather" Gopinath, the exuberant Bar Manager of this Oriental apocathery – and see the work of the third and fourth, WVS Interior Design and Production Camp PDC. After all, they designed this sleek space full of soft curves and vintage accents retained from original construction (check out the fireplace and the 120-year old floor tiles from Italy. To compensate for the low ceiling, they've put in omakase-style seating for the bar instead of typical high stools. We much prefer these anyway, since the bar action now happens at the eye level of guests.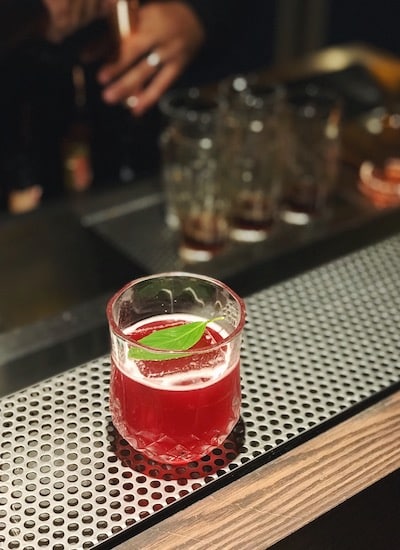 From the gorgeous seven-metre long bar, Sha and his team serve drinks from a cocktail menu that definitely sees some input from Na, as they feature heavily herbs, spices, and teas that were in Moh Mee's medicinal repertoire. The team also takes a stab at humour by listing health benefits each drink is supposed to possess. Our evening begins with a couple of refreshing tipples: Beets by Dr. Phil (THB380) and The Stag (THB380).
With the base of Mekong rum, it was quite a dance between fresh beetroot and homemade Chang beer syrup in the former, and the fresh basil garnish is a lovely flourish. Its flavour was less robust than its colour, making it an easy drink regardless of your love for beetroot.
The Stag is an obvious riff on the whisky highball, and is said to be high in vitamin A, B, C, B12, and aids in good brain functions. Amaretto, Angostura bitters, and lime is stirred down with Banana black tea infused Grant's blended Scotch before a top-up of fizzy Perrier. This one goes down a tad too easy, so be careful!
Amongst all the drinks on the menu, the Moh Meetini (THB400, aids blood circulation) stands out with its distinct flavour profile. A TCM take on the traditional gin martini led us down a spicy, savoury rabbit hole that's reminiscent of the South Indian soup of rasam. Not surprising as there's an overlap in spices used in both – fennel, cumin, pepper, kaffir lime, and lemongrass – and the addition of Moh Mee's U-Thai refreshment drop. A complex cocktail with a dry, dry finish (a result of cooking of spices in the gin), this is one you'll either love or hate.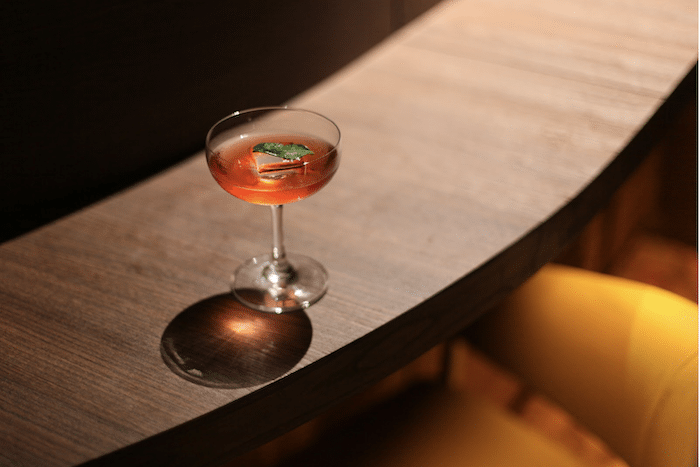 Hungry? If you're early enough, Baan Moh Mee Cuisine takes up the first level of the house, serving traditional Thai food in another beautiful setting till 9pm daily. There isn't a food menu in Philtration proper at the moment, but we hear they're going to be offering the likes of cold cuts, cheeses, and sashimi soon.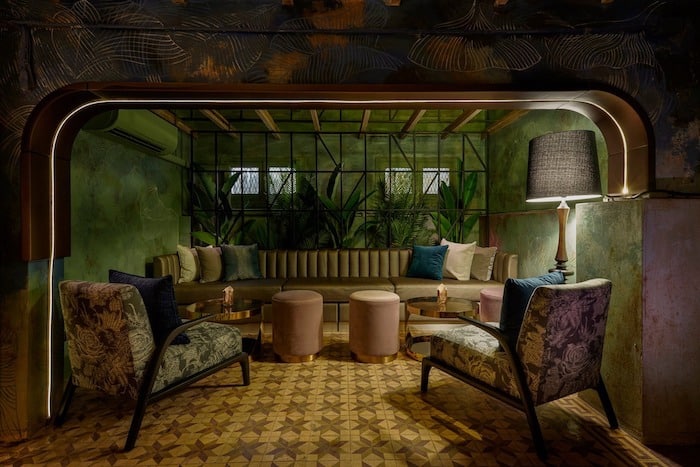 We don't advocate drink-driving but we imagine its fantastic for teetotallers and high society folks that Philtration probably has the most number of parking lots for a standalone venue in downtown Siam. And we sincerely hope that Philtration starts a trend of more quality cocktail joints moving into the tourist-populated and commercial district.
Philtration is located at 2 Kasem San 3 Alley, Wang Mai, Pathum Wan District, Bangkok 10330, p. +66 92 282 9005. Open Tue-Sun 7pm-2am. Closed Mon.