Restaurant Review: Shun by Yanagiya Brings the World's Best Japanese Restaurant to Bangkok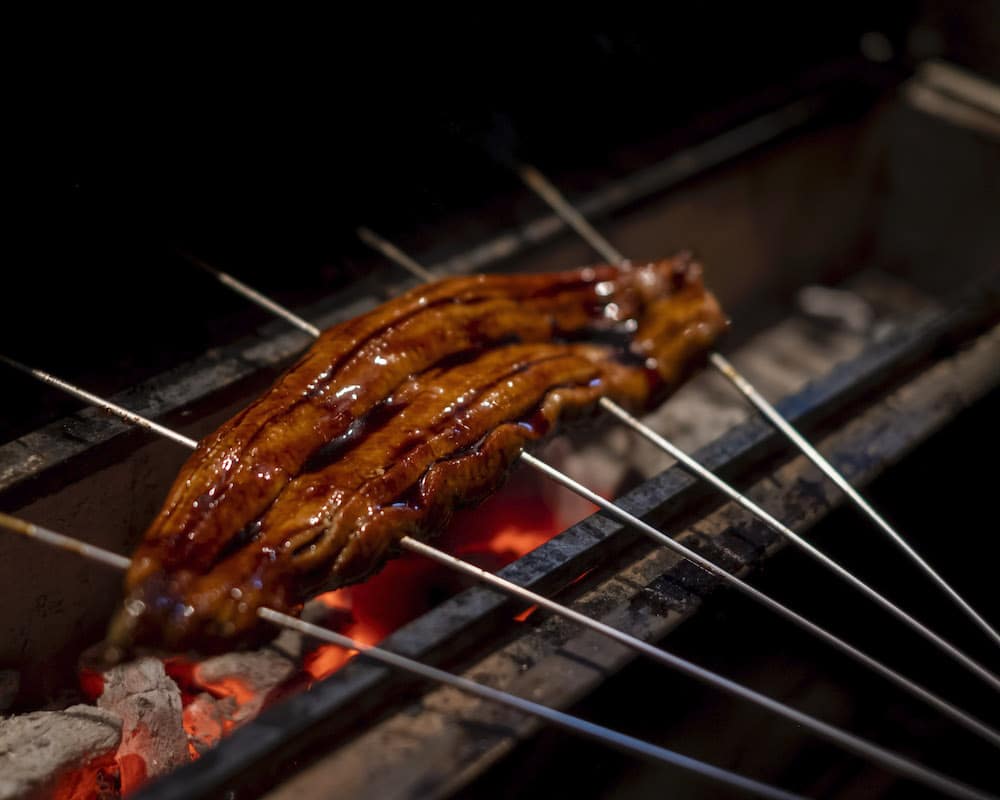 PUBLISHED January 20th, 2020 04:04 am | UPDATED May 18th, 2020 07:10 pm
With a sizable Japanese expatriate community, it's not difficult to get great Japanese food in Bangkok. The streets are lined commercial sushi chains and yakiniku joints, and you'll find hole-in-the-wall izakayas and ramen shops in the alleys. But Bangkok has probably never seen the likes of a restaurant such as Shun by Yanagiya, the first overseas offering of the award-winning restaurant located in the mountains of Mizunami, slightly over an hour from Nagoya.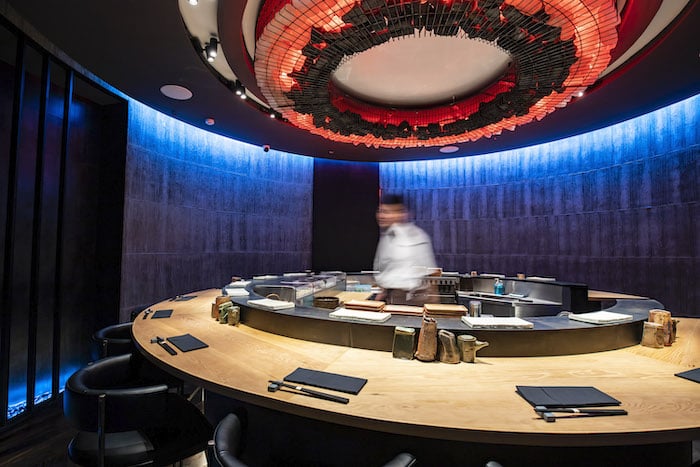 Armed with two Michelin stars and achieving the highest score of all time on Tabelog (one of Japan's most trusted restaurant guides), the family run Yanagiya is a 73-year old irori institution is known for serving wild game – they're supplied by a network of local hunters in the Gifu prefecture – cooked over the traditional sunken hearth common in Japan that's also used to heat the home. Thankfully, while the ethos and concept of Shun by Yanagiya is the same – grilling the best produce of the season over charcoal to perfection before the diner's eyes – we like that the team didn't try to recreate the rusticity nor the style of dining.
Instead, guests will find the Bangkok outpost in a mall, where a cosy, circular dining room with 15 seats on high chairs around an open cooking island lie behind an elegant wooden façade. Another obvious difference is that Shun welcomes all diners, while the Japanese flagship still operates by the ichigen-san okotowari principle, where only invited guess pass through its doors.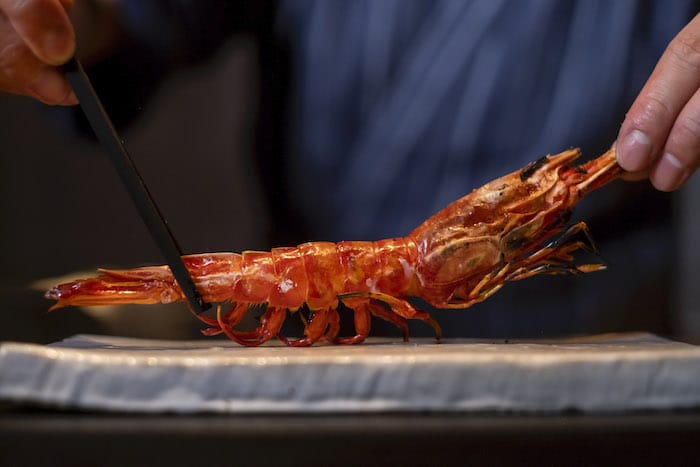 One thing is for sure, Shun by Yanagiya offers a more international perspective on premium seasonal ingredients over 18 courses at THB4,800++ per person that'll suit the cosmopolitan palate. For instance, the first quarter of the courses covered territory from the Antarctic where the teriyaki-glazed Tasmanian Ocean Trout was wild farmed and salad greens from Chiang Mai, to the exquisite morsel of salt-grilled Carabinero prawn deshelling service provided if required – served at a delightful medium rare. We also have to mention the Maguro Cornet; think neatly diced cubes of Kihada yellowfin tuna seasoned with yuzu and seaweed salted, topped with a lovely Chantilly of wasabi and caviar.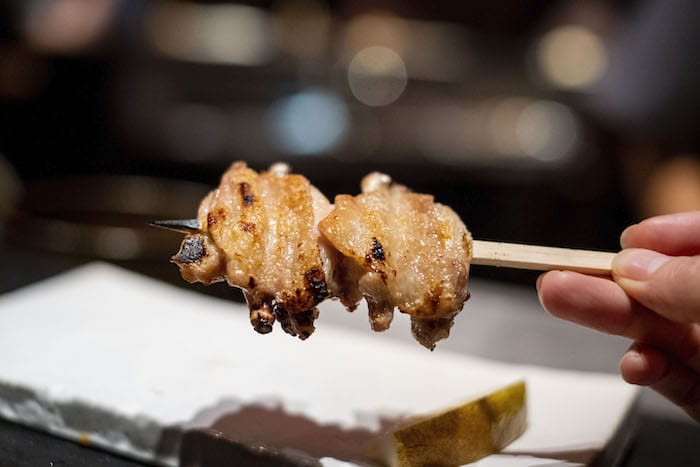 Yakitori fans, we're happy to report the humble chicken isn't overlooked at Shun by Yanagiya, which uses free range birds raised in Thailand's countryside. No foul to these fowl, who are reared to a ripe old 120 days (we hear the usual is 45-60) and what is not used by Shun is absorbed by Menya Itto, a ramen joint that specialises in a seafood and chicken broth owned by one of the partners. Within the first half of the meal, we get the chicken shoulder shioyaki, the more outstanding sweet and smoky Kashiwa (chicken thigh grilled with a tare that was started more than 50 years ago), and the Tebasaki. Grilled in a way that juices have little choice but to flow from the bone, the middle wing boasts a crispy, chewy, and lightly salted skin. We love that the charred bits stay on at Shun; most yakitori spots snip them in what seems like a cultural adaptation to the Thai palate.
Between the meat and seafood, diners can look forward to plant-based courses that are more than palate cleansers. The juicy Zucchini bore its marinade of Kampot red pepper and bonito soy nicely, and don't get us started on the Asparagus spears grilled in seaweed butter and yuzu vinegar. After a refreshing dish of Fruit Tomato in white wine dashi, it's the home stretch.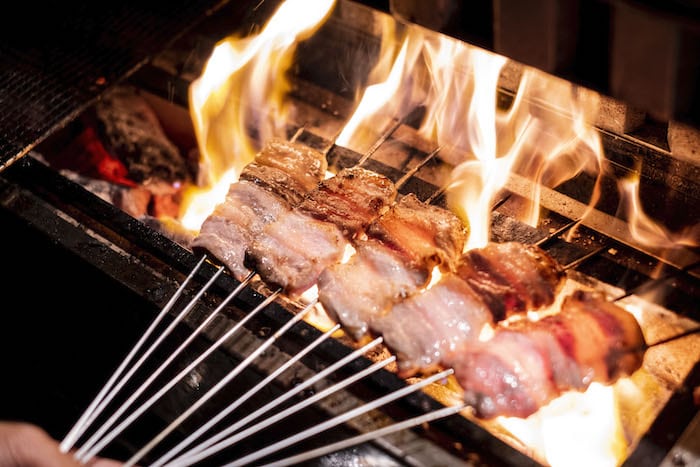 An Ikura Temaki that bordered on overindulgence – filled with Hokkaido salmon roe, otoro, and bafun uni – followed ramen-style quail eggs that were smoked with oak and succulent skewers of Iberico Pork Belly. We also learn that a lot of the foie gras we consume is started elsewhere and finished in France (due to the higher costs), and it is quite possible taste the difference in Shun's goose liver produced 100% in the Loire, and served simply with shallot confit.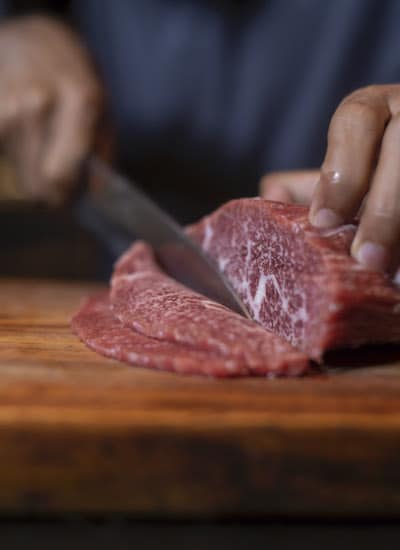 Our last two savoury courses were irresistible. Touted the Best Part of Sirloin, thin slices of Miyazaki Kuroge A4 rib cap are briefly grilled after marinated. They melt fragrantly in one's mouth accented by raw egg yolk and a Pinot Noir laced momidare sauce.
Our last two savoury courses were irresistible. Touted the Best Part of Sirloin, thin slices of Miyazaki Kuroge A4 rib cap are briefly grilled after marinated. They melt fragrantly in one's mouth accented by raw egg yolk and a Pinot Noir laced momidare sauce. However, it is the Unadon that we've all been waiting for. Sweet, creamy, and soft, Yumepirika rice was chosen for its contrast to the umami eel basted in Yanagiya's special 50-year-old tare sauce. Shun by Yanagiya, again, puts its money where its mouth is by using farm Anguilla Japonica, an indigenous Japanese species raised in Japan. Most eels found in Japanese restaurants in Bangkok, we hear, are Indonesian.
While dessert isn't their strong suit here, we highly recommend trying one of their cocktails. The bar, located within the same space, is helmed by an alum of #FindTheLockerRoom and dishes out libations like the gin-based Guava (THB490) that's equal parts sweet, refreshing and herbaceous with the use of matcha, celery bitters, and fresh guava. Kampot pepper also makes the beverage list in Sherry (THB650) alongside Khao Yai honey, fino sherry, and ginger ale. Those who prefer more traditional pairings with sake will find a well-curated selection based on quality of the raw ingredients like the super dry Michisakari Junmai Daiginjo, while wine drinkers can expect more old world wines with a lighter body to complement its cuisine.
Shun by Yanagiya is located at Level 3, Donki Mall, 107 Soi Sukhumvit 63, Bangkok, p. +66 97 854 2222, e. [email protected]. Open Tue-Sun 6pm-11pm. Reservations will only be accepted at least three days in advance, and a mandatory deposit is required upon reservation.