Bar Review: Ma Cuisine Offers You A Versatile Wine and Gastronomy Journey in Tanjong Pagar, Singapore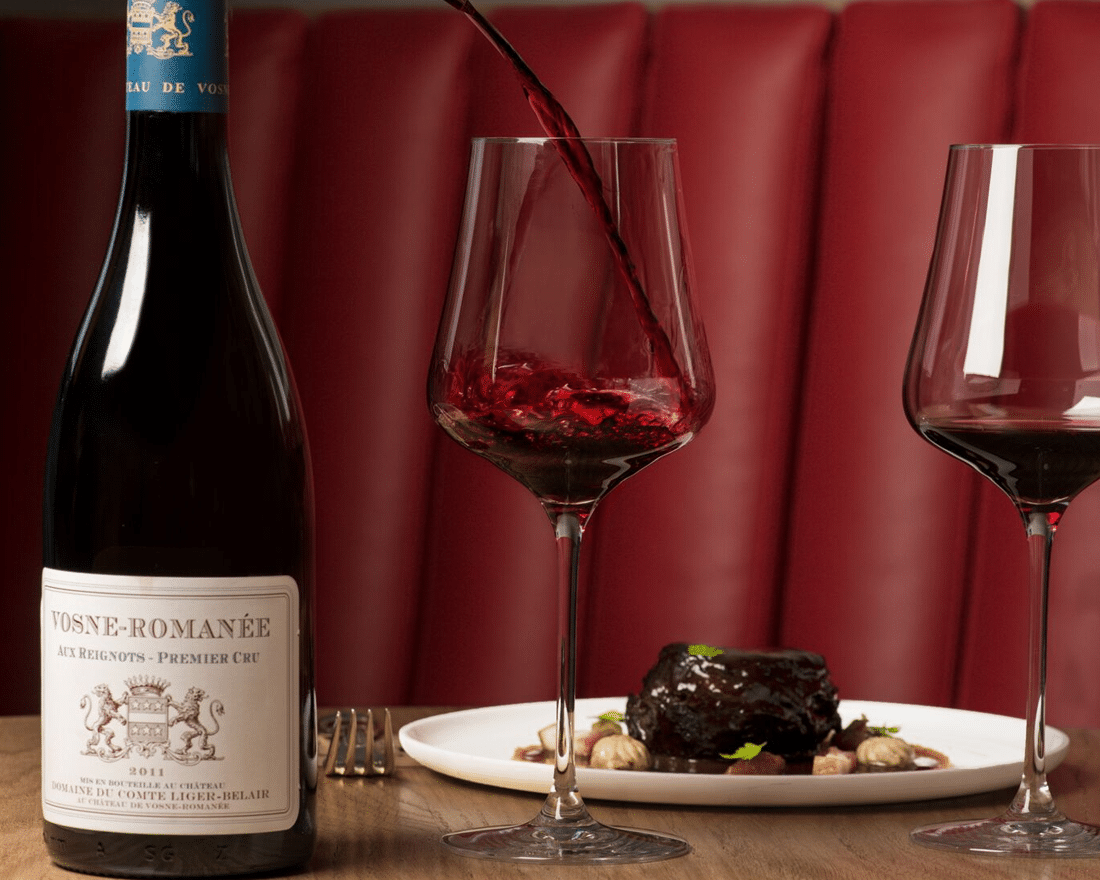 PUBLISHED March 16th, 2018 06:30 am | UPDATED May 18th, 2020 08:35 pm

Have a nose and palate for the finer things in life? You might want to find your way to the newly-opened Ma Cuisine on Craig Road in Singapore. Previously housing the now-defunct Tuscan restaurant inITALY, this cosy shophouse spot is now inhabited by two passionate French wine connoisseurs – Monsieurs Anthony Charmetant and Mathieu Escoffier – and of course, the thing we love called wine.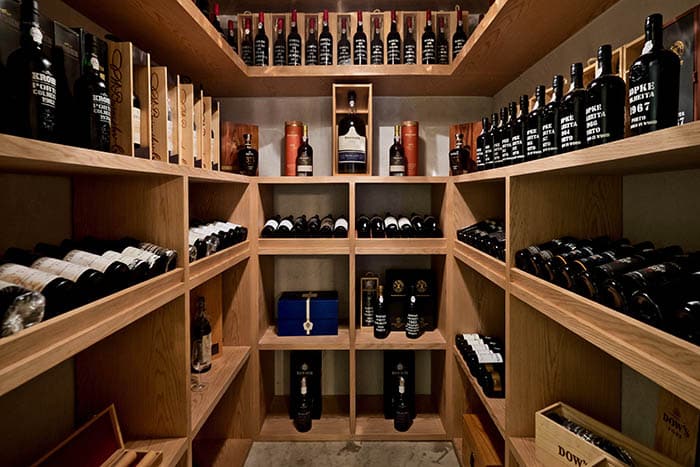 This modern gastro wine bar is a place to drink wine instead of beer, and so I did, of course – completely in custom. Chef Mathieu, who used to cook in the kitchens of French restaurant Saint Pierre, and the sommelier Anthony welcomed me at the bar with a Port Tonic, a stirred wine cocktail with Dalva White Port, tonic water, rosemary, and two slices of lime – a concoction to clean and open up the palate.
With over 600 labels and 3000 bottles of wine on offer, this is not just a space for the seasoned connoisseurs, but also for beginners who are keen to experiment. At least, that is the mission of Ma Cuisine's young owners. Past the wine red banquettes, wooden tables etched with wine crate labels, and a showpiece Hubert Le Gall mirror, we hopped into the custom wine cellar in the middle of the place. This is where you will find highly-curated appellations and vintages from diverse terroirs across France and beyond, and if you get the chance, be regaled by the incredible stories of the pair.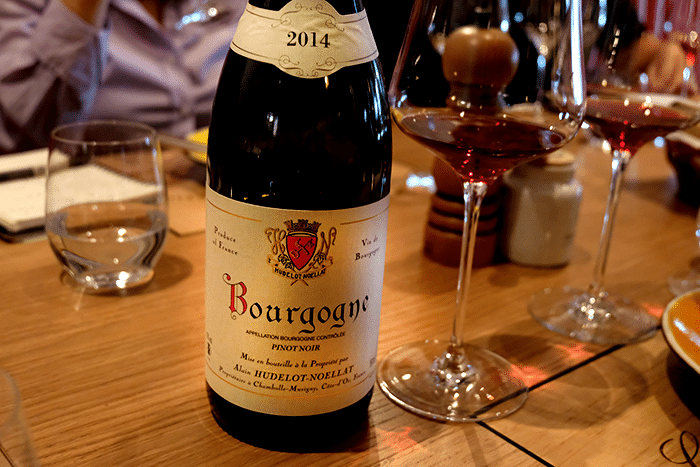 Even more impressive is the designated port vault at the far end of the gastro bar – holding what is purportedly Southeast Asia's largest port collection. There is after all over 100 different labels, some of them older than 150 years. While we drink, we are served some comfortable French food.
Start with the Champ Perrier Domaine Tessier 2014 ($88), an organic Chardonnay that's fermented with natural yeast and teeming with crisp green apple notes. Pair this with the Le Jambon Persilée ($27), a homemade jellied ham and parsley terrine served with authentic 'la tourte' bread.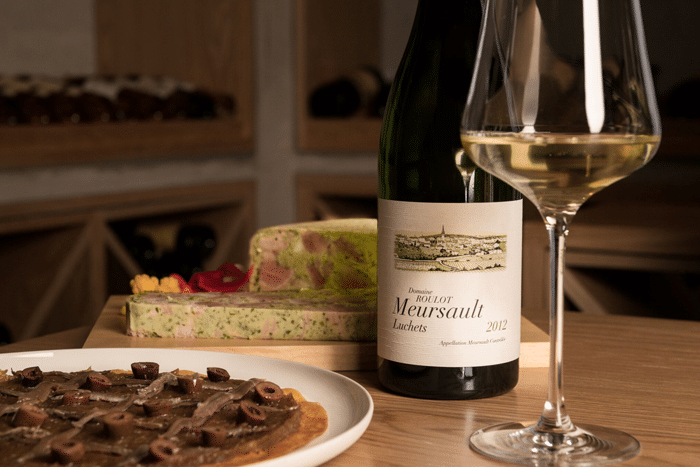 You might like the medium-bodied Pinot Noir Domaine Hudelot Noellat 2014 ($78), a bright wine made in Burgundy. And if it's available, make an order for the Les Cocottes (market price), a whole lamb shoulder rubbed with a plethora of spices and herbs, then cooked with winter root vegetables for five hours.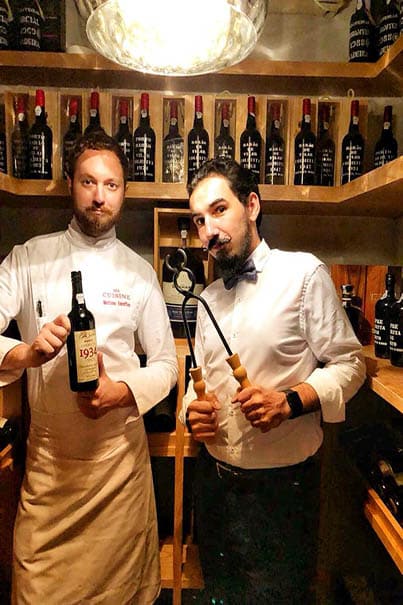 The result, as you can imagine, is incredibly fragrant and tender, and excellent when combined with the Crozes Hermitage Domaine Laurent Combier 2015 ($98), a beautiful dark Syrah loaded with smoky black pepper aromas and deep fruity notes.
My journey was concluded – as it should be – with port. Anthony and Mathieu brought out a rare 33-year-old bottle of Gould Campbell 1985 ($320), opened the old world way with a pair of fire-heated tongs. Needless to say, this was an extreme indulgence – a seductive nose of ripe blackberries and dark chocolates, and on the palate fleshy with rich fruit flavours. Another, a Colheita Barāo de Vilar 1990 ($189++) from Portuguese winemaker Alvaro Van Zeller arrived at the table, and this time it's been ripening for 20 years in a seasoned oak barrel to produce a sweeter, more refreshing taste compared to the Campbell, with bits of vanilla, raisins, and caramel.
Ma Cuisine is well on its way to becoming one of the city's leading wine bars – that is, if it manages to avoid being designated as a wine bar solely for experts. An experience here is not cheap, and can easily cost each person more than $100 with food. But if it's something you can stomach, then drink and learn away – because the folks here have so much to share. 
Ma Cuisine is located at 38 Craig Road, Singapore 089676, p. +65 6224 1838. Open Mon-Sat 5pm – 12am.