Bar Review: Rails is a Sultry Steampunk Bar with Cocktails and Nibbles in Tanjong Pagar, Singapore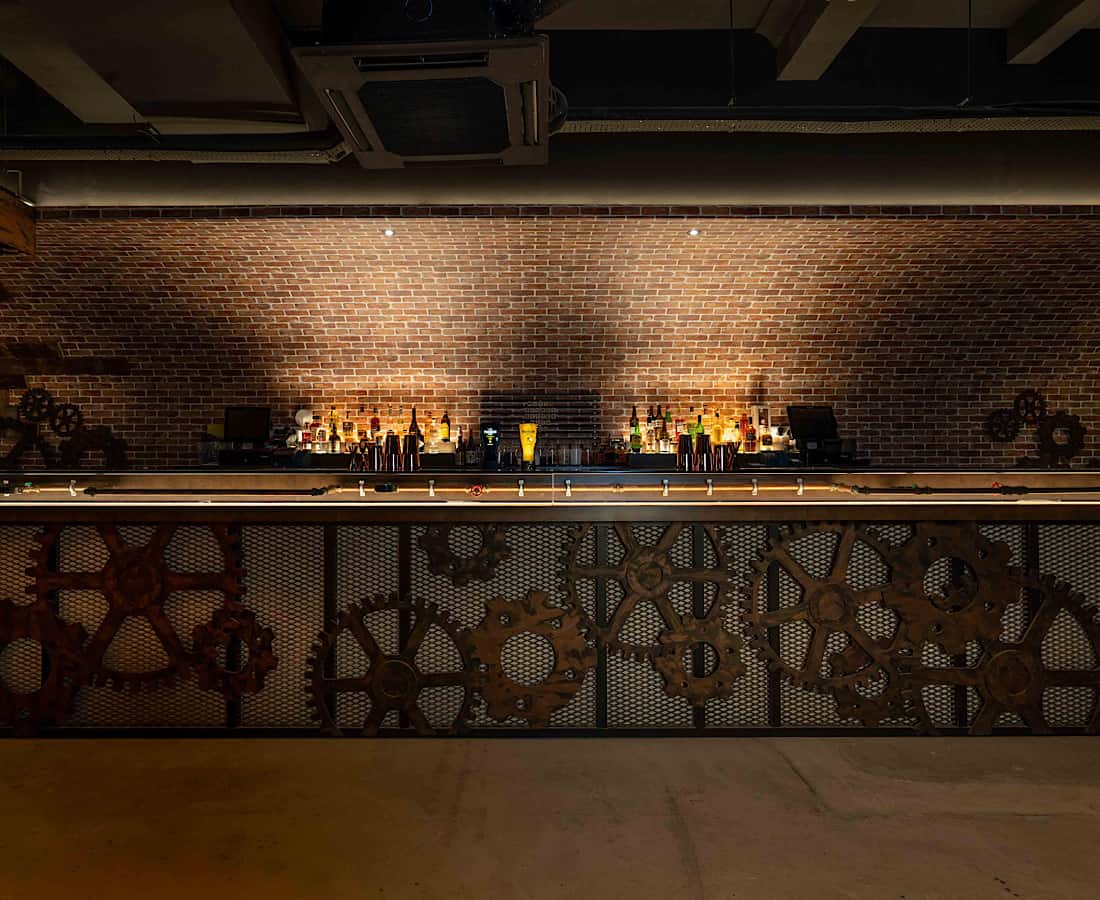 PUBLISHED April 2nd, 2021 05:00 am
Phat Cat Collective, the entertainment group behind retro-inspired restaurants and bars, NINETEEN80 and Pinball Wizard, definitely love their themed concepts. Unlike the flashy lighting and synthpop beats that throb through their 80s-style establishments, their newest concept, Rails Bar & Lounge, is a dark and mysterious path to an after-work treat. 
Originally imagined as the latest bar and club under the Phat Cat Collective name, COVID-19 restrictions have put a halt to the 'club' part. Regardless, it's still a great spot to grab drinks and bites with friends. Located right next to NINETEEN80 in Tanjong Pagar, its seemingly plain metal door entrance had us fooled for a minute. But past the iron doors, our world is transformed into a steampunk-filled fantasy. 
Inspired by Tanjong Pagar Railway Station and Jinrikisha Station, Rails is spacious and moody, with dim-lighting and walls that are lined with metal cogs and repurposed wood panels. It gives off a Victorian-era meets dystopia vibe, which is reflected in its extensive cocktail menu. Split into four categories, from bubbly refreshers to creamier tipples, the list is just as eclectic as the steampunk scene we see before us. 
Start the evening off with the easy-drinking World of Tomorrow (S$16), a concoction of prosecco, spicy mango, banana milk, and chocolate bitters. Despite the addition of milk, we were pleasantly surprised by the combination of flavours. It's fruity from the spicy mango, and the banana milk creates a sort of light foam on top of the sweet prosecco.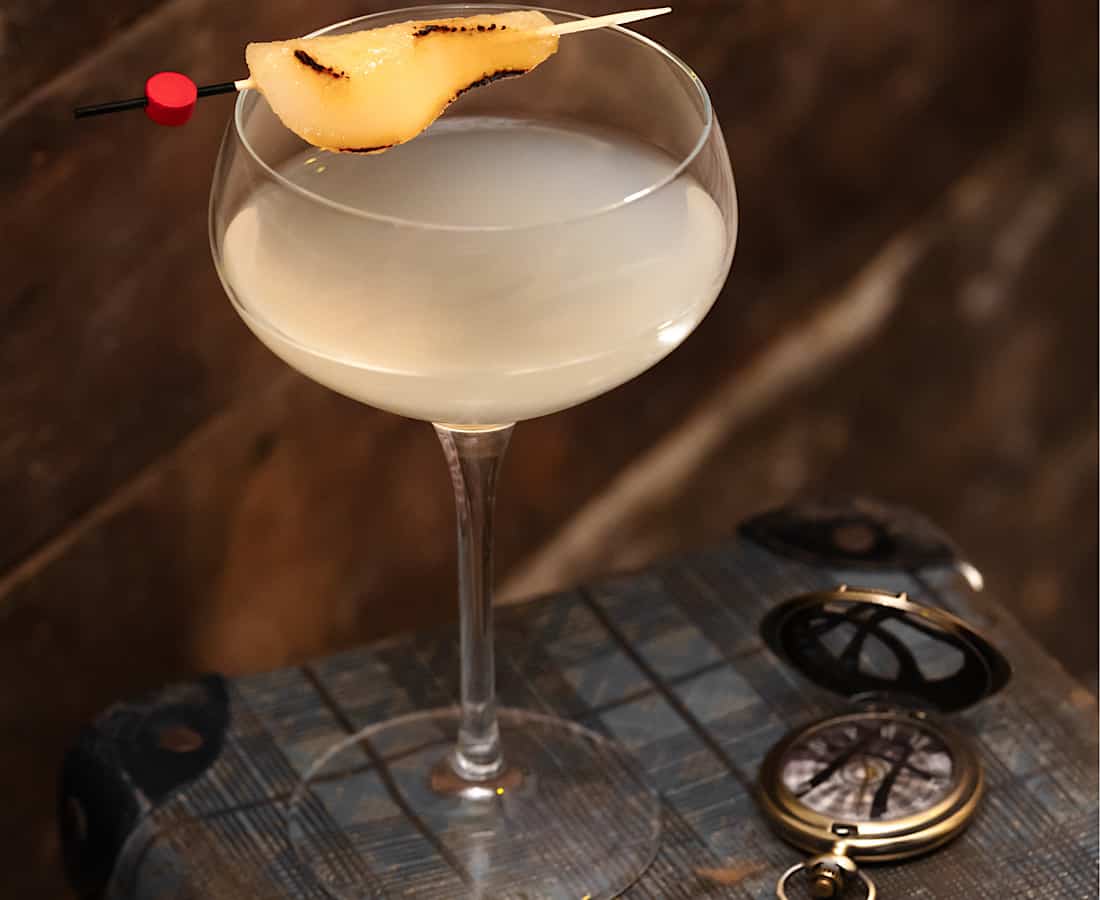 For more fruity flavours, try the Midsummer Dystopia (S$25), a pear liquer and smoked vodka combination, with a little twist – umami bitters. Under their aptly titled Curious Experiment. Fortune Favours The Bold cocktail category, the taste is certainly peculiar to say the least. Almost candy-like from the initial taste of caramelised pear and pear liquer, the umami bitters come through along with the smoked vodka in a savoury sip under the sweetness.
Since we're talking savoury, we also take the opportunity to try Chix Hot Chicken, the local fried chicken eatery that provides Rails with their bar bites. It's not hard to see why the Dirty Taters (S$9.90) are one of their most popular items. Think fried chicken bits and tater tots tossed in cheddar, gouda, and Comeback sauce – the pieces are all bite-sized and it's dangerously addictive to say the least.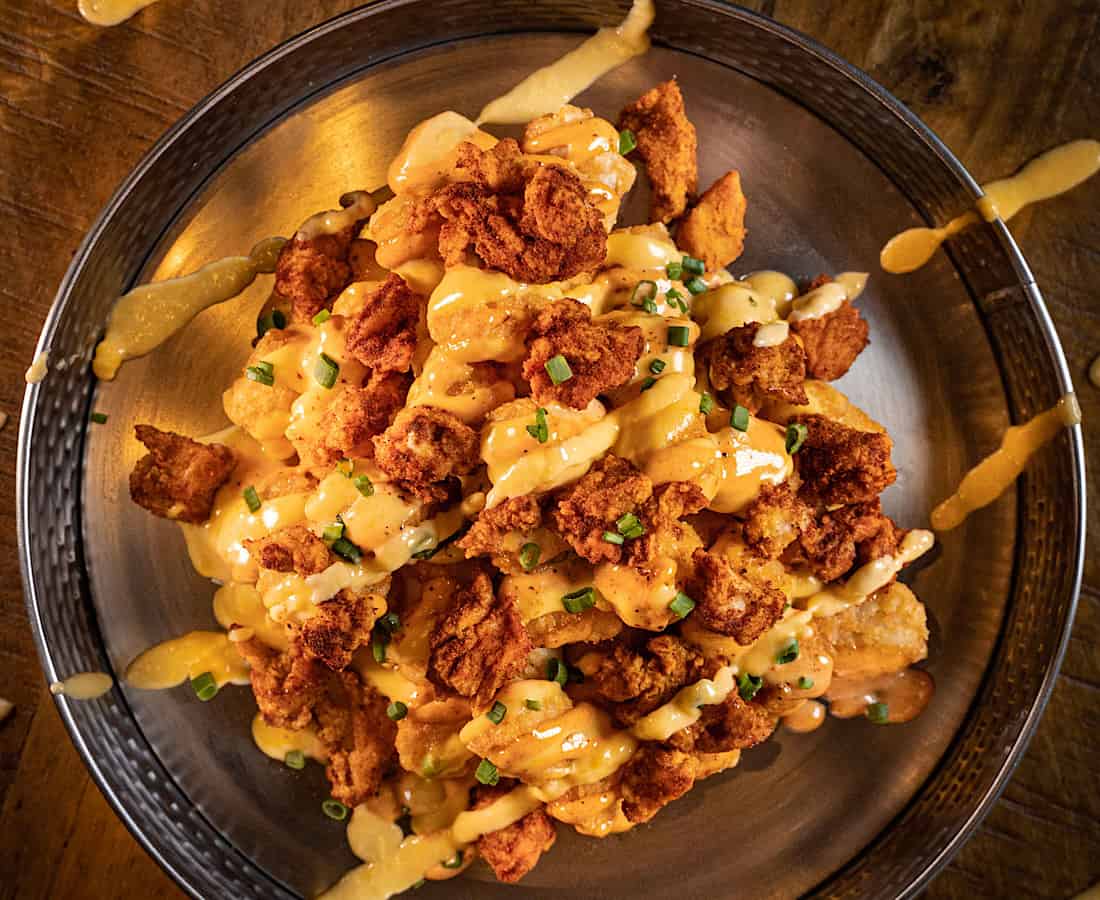 For a real challenge, try Chix's signature Hot Wings (from $9.90 for three), available in four different heat levels. We chickened out (pun intended) and opted for the middle two – medium and hot – options. While the medium was a piece of cake, the hot heat level is a large step up – delicious but a little mouth-numbing. 
Wash down the spice with Murder on the Orient Express (S$25), a cocktail that embodies the concept of Rails like no other. Dark and captivating, the cocktail is a mix of coffee liqueur, pear, pineapple and orange juice with a strong liquorice flavouring of absinthe. The slate grey-coloured cocktail – the addition of activated charcoal gives its hue – looks intimidating at first, but is surprisingly fresh though it does take a little getting used to the acquired taste of absinthe.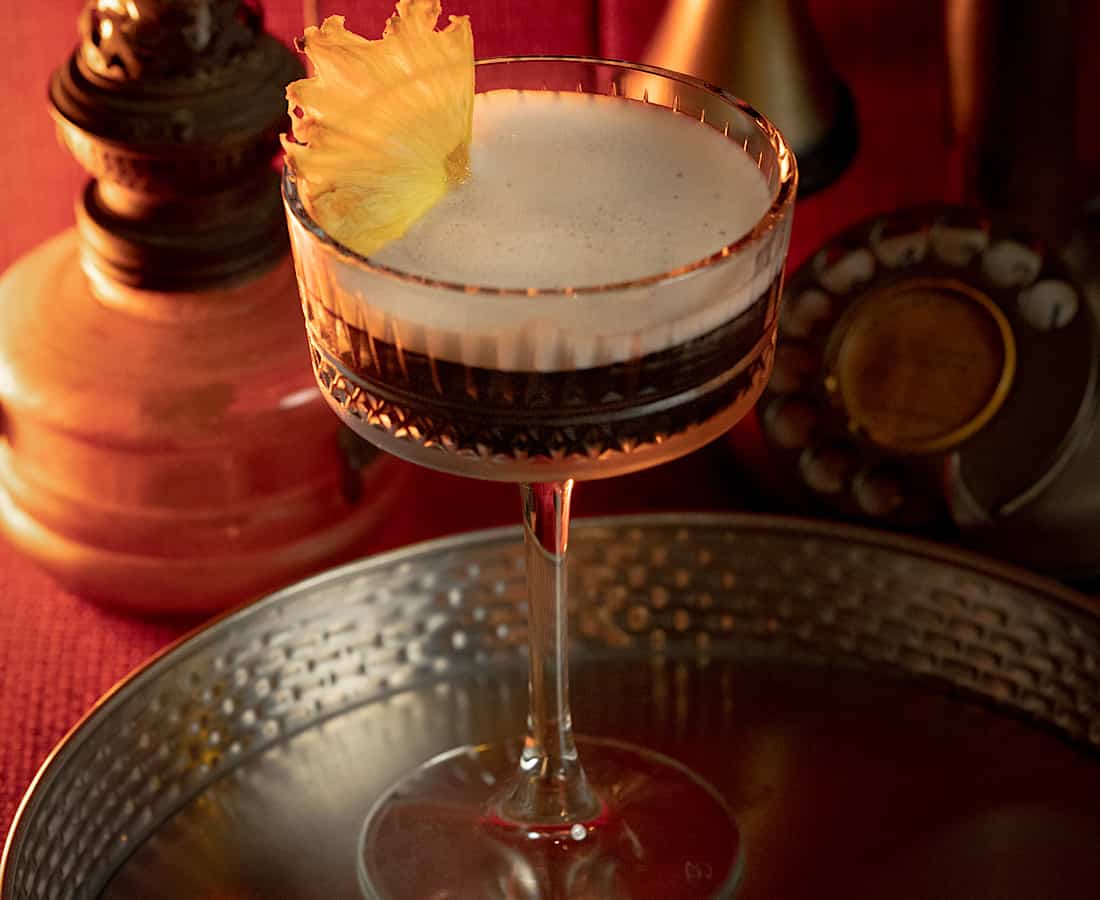 Dessert is not a huge emphasis at Rails, but the Clockwork Sago (S$16) cocktail basically functions as one. That is, if your dessert comes with a generous shot of tequila. Served to us in a short, bowl-like glass, it's inspired by the local Burbur Cha Cha dessert and a nod to the nearby Sago Lane. The drink is a milky purple colour, owing to the mixture of taro, pineapple juice, and coconut water, but the fun part is really the sago pearls.
Designed to be consumed like you would the dessert – with a spoon – its taro flavour is lovely, creamy and sweet against the acidity of the tequila. In fact, we'd have liked the taste to come through much more than the alcohol itself! Nevertheless, the experimental drink was a tasty send off.
Rails is located at 21 Tanjong Pagar Road, #01-02, Singapore, 088444, p.+65 8725 6789. Open Tuesdays to Saturdays, 5pm – 10.30pm. Open Sundays, 3.30pm – 10.30pm. 
Top image: Rails Bar