Best Izakayas to Visit in Tokyo: Where to Find Japanese Gastropubs for Sake and Small Plates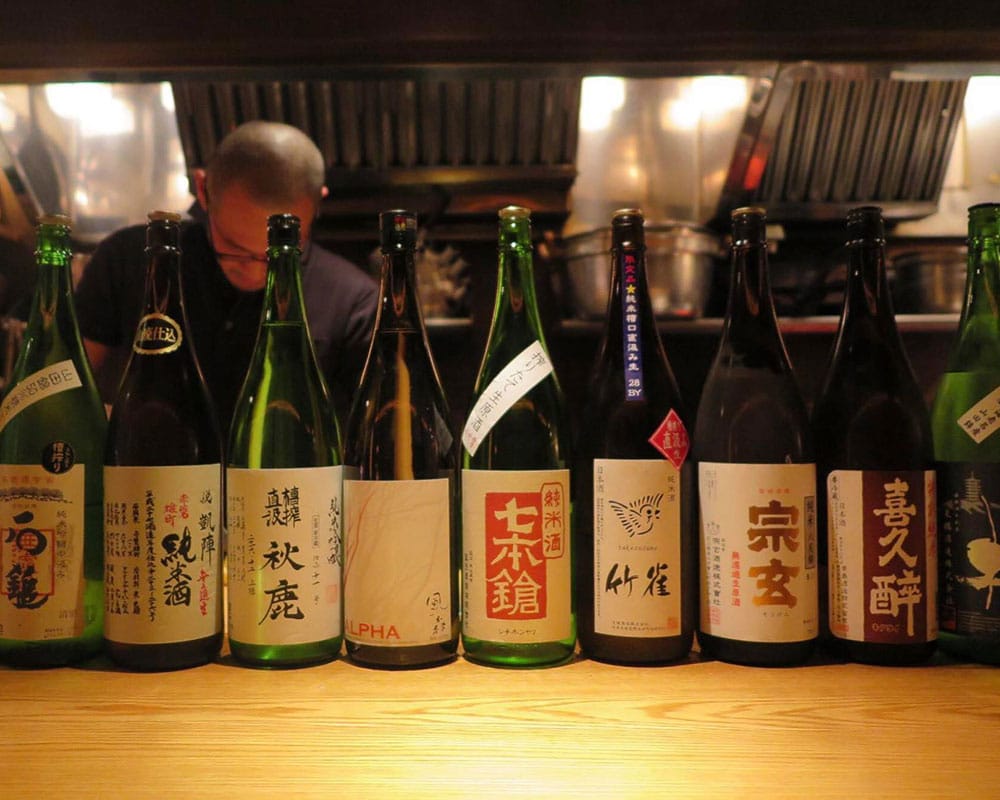 PUBLISHED January 30th, 2018 05:00 am | UPDATED May 18th, 2020 05:25 pm
In transversing Tokyo's mouthwatering food scene, you'll stumble upon one too many izakayas – Japanese gastropubs that have been likened to Irish pubs and Spanish tapas bars. Meaning 'to stay' and 'sake shop', izakayas are usually where post-work mingling happens, where groups of friends and colleagues gather for drinks and snacks dished out in small, easy-to-share servings.
Thus, with its bustling, unpretentious atmosphere and extensive menus, izakayas offer an authentic dining experience – one that more accurately reflects the local dining culture rather then the fine dining, kaiseki meals. And just like every Tokyoite, we have our favourite izakayas in Tokyo: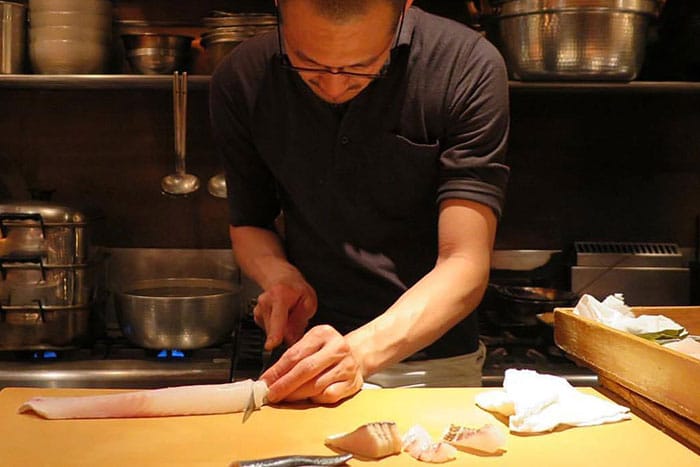 Kotaro
Tucked away in the quiet backstreets of Shibuya, the ultra-popular Kotaro boasts a reservation list with a waiting period of up to a month. If you're one of the diners who've scored a seat at this cosy, compact eatery, lucky you!
Chef Hayashi's excellent sake selection and signature items means you can skip over the hassle of ordering – just opt for the omakase dinner, where dishes are selected by the chef. While most of the menu will vary depending on seasonal ingredients, the favourites, like Hayashi's potesara (potato salad) and menchi-katsu cutlets are available all year round.
Pro-tip: Kotaro is open till 1am, so try to making a reservation close to midnight to up your chances of securing a seat.
Kotaro is located at 28-2 Sakuragaokacho, Shibuya, Tokyo 150-0031, Japan, p. +81 3-5428-5705. Open Mon-Sat 6pm-1am. Closed Sun.
Narukiyo
From the music (featuring reggae and rockabilly) to décor (old music posters and phallic objects are peppered all around the restaurant), Narukiyo is quirky, offbeat and feels nothing like your typical izakaya. Despite the venue's tucked away location, it's worth the hunt tracking down the entrance. Once you're in, grab a seat by the open kitchen so you can catch the chefs in action while sampling the omakase menu, which features seasonal dishes like ebi-imo croquettes, sumibiyaki (charcoal-grilled) vegetables and raw bonito fish paired with an addictive peanut sauce.
Narukiyo is located at 2-7-14 Shibuya, Shibuya 150-0002, Tokyo, p. +81 3-5485-2223.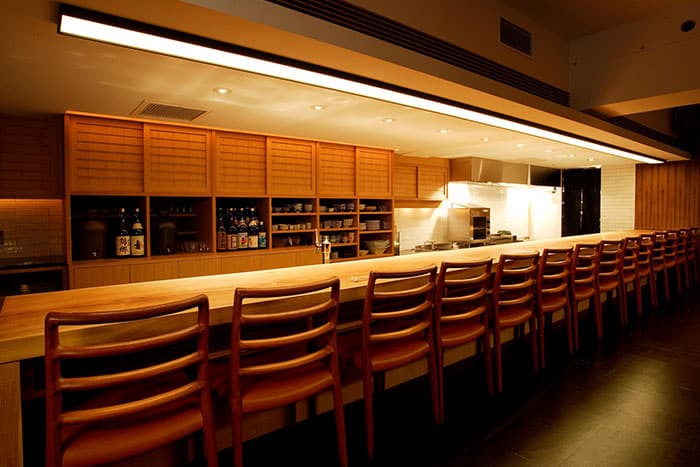 Rakushokushu Maru
Maru's stylish, contemporary setting sets it apart from the typical fuss-free izakaya. Yet the vibes (and food) remain unpretentious, with small plates that are made for sharing and a relaxed atmosphere that buzzes with conversations.
Diners have the option of selecting one of the full course set meals or ordering ala carte. Whichever you choose, don't miss out on the highlights, such as the wagyu misozuke sumiaburi (Kyoto-style beef preserved in miso), ujidori sumiaburi (charcoal grilled chicken with citrus and chili) and tofu cream served with a variety of ingredients – from poached peaches to chestnuts and gingko nuts.
Rakushokushu Maru is located at 5-50-8 Jingumae, B1 Aoyama KT Building, Shibuya 150-0001, Tokyo, Japan, p. +81 3-6418-5572. Open Mon-Fri 6pm-1am, Sat 5pm-1am, Sun 5pm-12am.
Sasagin
Sasagin's casual setting and friendly service will put you right at ease the moment you step in. Sake lovers will appreciate the selection of artisanal sakes here, as well as a drinks menu translated into English.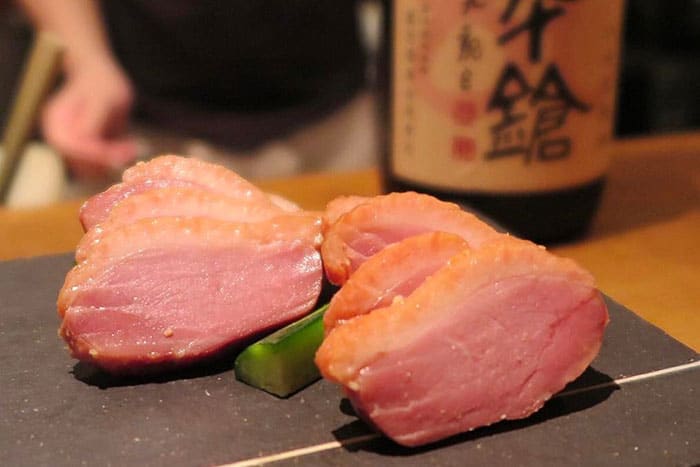 While the food menu is only available in Japanese, the owner speaks excellent English, so do grab a seat by the counter if you'd like assistance with ordering your food. Otherwise, there's also the option of going for the omakase menu. Either way, you're left in good hands; in addition to daily specials, Sasagin boasts a wide-ranging selection of immaculately prepared dishes like claypot rice with sakura ebi, vinegared mackerel and pear with mullet roe and sesame tofu with red beans.
Sasagin is located at 1 Chome-32-15 Uehara, Shibuya, Tokyo 151-0064, Japan, +81 3-5454-3715. Open Mon-Fri 5pm-11.45pm, Sat 5pm-11.15pm. Closed on Sun.
Shinsuke
Shinsuke is a longstanding establishment – having opened its doors in 1925 – that's got all the essentials right: a counter carved out of timber, a master dressed in a traditional coat and headband and excellent sake. Unlike the more boisterous venues in town, Shinsuke's laid back ambience is ideal for rounding out your evening quietly.
While the sake list has remained unchanged over the years, the food menu has gradually evolved to include classics prepared with a creative twist. We'd recommend going for the kitsune rukuretto, a dish of deep-fried tofu stuffed with Swiss raclette cheese and the iwashi no ganseki – patties made of sardine fried to crisp, golden perfection.
Shinsuke is located at 3-31-5 Yushima, Bunkyo, Tokyo, Japan, p. +81 3-3832-0469. Open Mon-Fri 5pm-9.30pm, Sat 5pm-9pm. Closed on Sun.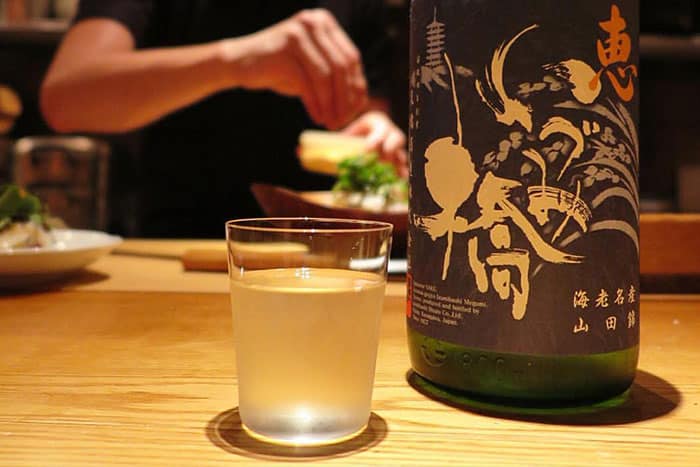 Unosato
Despite its location in busy Shibuya, Unosato remains an oasis of calm and oozes an old-world charm. Featuring an extensive drinks selection, you'll find diners sipping on wine, beer, chuhai cocktails and sake. But the stars of the show here are the dishes, which range from adventurous – like fermented sea pineapple – to exquisite, such as simmered bamboo shoots served with nanohana and fuki-miso or lotus root stuffed with deep-fried shrimp.
Unosato is located at 36-11 Udagawacho, Shibuya 150-0042, Tokyo, Japan, p. +81 3-3496-2087.
Uoshin
Uoshin is the place for seafood lovers seeking out some of the freshest catches in town – with reasonable prices. While there are a handful of branches scattered across the city, our favourite is the Nogizaka outlet, with its breezy, open-air seating and paper lanterns. The venue almost always boasts a vibrant atmosphere, thanks to the crowds of Tokyoites who make their way here for post-work sake and seafood dinners.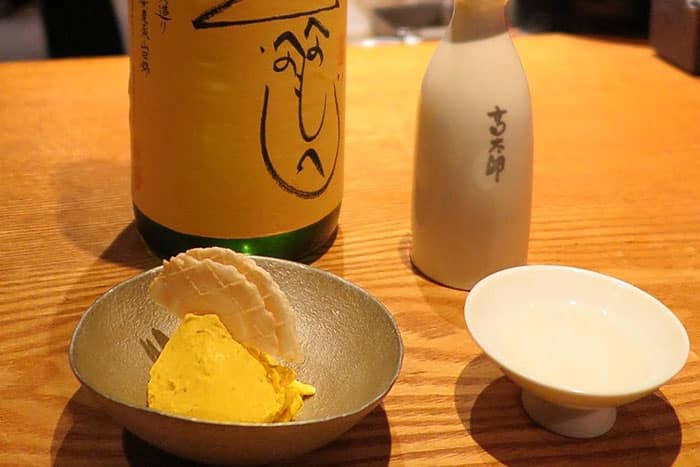 Uoshin's menu is filled with delectable options, so it's hard to go wrong with your choices even if you're just pointing out items at random (there isn't an English menu available). But don't miss out on the must-have: a dish of Kegani crab served peeled for your convenience.
Uoshin is located at 9 Chome-6-32 Akasaka, Minato, Tokyo 107-0052, Japan, p. +81 3-3405-0411. Open Mon-Fri 11.30am-2pm, 5pm-12am, Sat 5pm-12am, Sun 4pm-11pm.
Warayakiya
Warayakiya, translating to mean 'straw-grilled shop' features a method of cooking that originated from the Kochi Prefecture in Shikoku. Instead of charcoal, items are grilled over straw; it burns at extremely high temperatures, so the meats need only be grilled for a short while before it is seared with a delightfully smoky flavour.
While the menu doesn't offer a comprehensive selection of dishes, that doesn't really matter, since you're likely to go for repeats of Warayakiya's signatures – like the katsuo no tataki, a dish of lightly roasted bonito and tousa wa chickin jidori muneniku, or grilled chicken breast.
Warayakiya is located at 6-8-8 Roppongi, Roppongi Go Dee Bldg. 1F, Minato 106-0032, Tokyo, Japan, p. +81 3-5410-5560. Open Mon-Sat 5pm-5am, Sun 5pm-11pm.
Photos courtesy of Kotaro and Rakushokushu Maru.