Best Bars in Tokyo, Japan: Where to Go for Cocktails, Japanese Whisky, Craft Beer, and Sake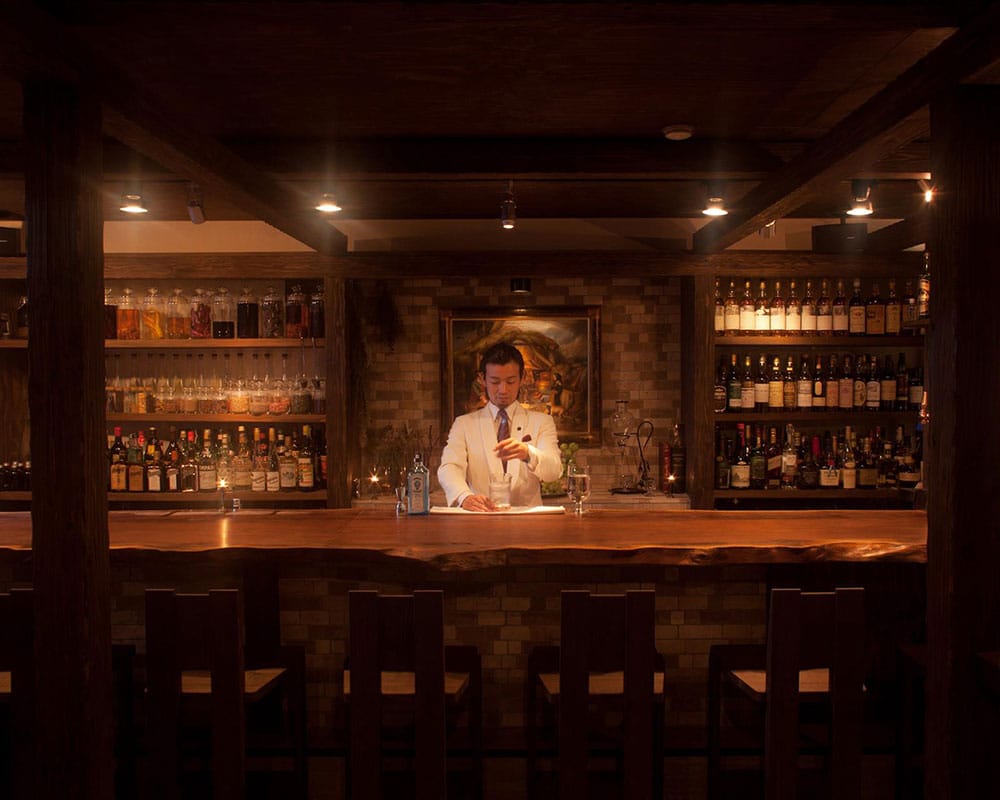 PUBLISHED November 25th, 2017 06:00 am | UPDATED May 18th, 2020 06:55 pm
It's true that Tokyo's bar scene is one of the best in the world. You'll find something for every occasion – whether you're in the mood for sipping cocktails while taking in the city's incredible skyline or want to sample prized sake at a traditional izakaya, or even to try out unusual herb-infused concoctions at a hipster hangout. We drank, deliberated, then drank some more – and here's a sum up of our favourite watering holes in the city.
Bar BenFiddich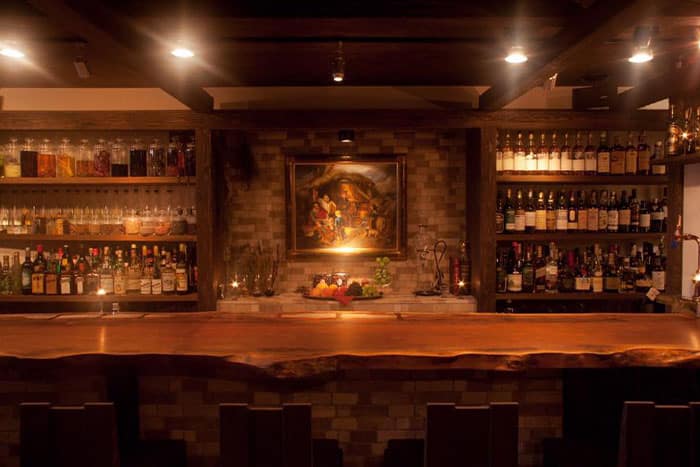 Making its debut on the World's 50 Best Bars this year at No. 36, Bar BenFiddich is helmed by owner-bartender Hiroyasu Kayama, who was previously head bartender of mixology bar Amber<. The bar has garnered a reputation for being the to-go venue for unusual cocktails, despite an extensive whisky collection. The star of the show are Kayama's concoctions – all of which are made from an intriguing mix of ingredients like spices, herbal liquors and housemade infusions. Snag a the bar seat to catch Kayama in action up close, and strike up intriguing conversations about the ingredients and origin of your drink.
Pro-tip: Pay a visit to Bar Sunface in the same building one floor up for a great tequila collection and more cocktails.
Bar Benfiddichis located at Level 9, Yamatoya Building, 1-13-7 Nishishinjuku, Shinjuku 160-0023, Tokyo, p. +81 362 794 223. Open Mon-Sat 6pm-3am.
Gen Yamamoto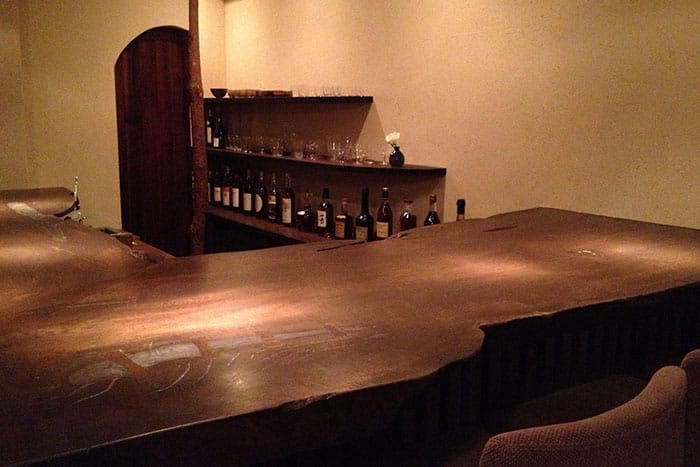 With its quiet, street side location and simple, white-walled décor, Gen Yamamoto exudes a minimalist vibe through and through. The cocktails here are anything but nondescript; crafted by Yamamoto, they feature a creative combination of ingredients, like Spanish gin with fresh ginger, pumpkin and sesame seeds with Yamazaki single malt whiskey and Ibaraki chestnuts with dessert sake and green tea. To make sure you don't miss out, call in at about 3pm to make a reservation at this highly sought-after eight seater bar.
Gen Yamamoto is located at 1-6-4 Azabujuban, Anniversary Building 1F, Minato 106-0045, Tokyo, p. +81 364 340 652. Open Tue-Sat 3pm-11pm.
Bar Tram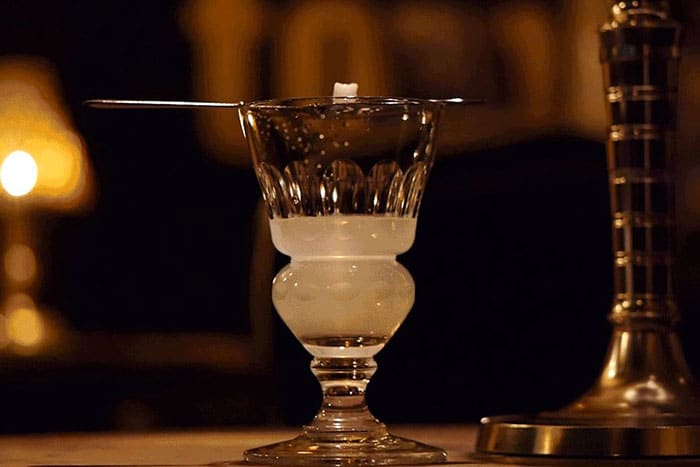 With its dimly lit and finely appointed interior, it's unsurprising that Bar Tram draws in a hipster crowd. Beyond the décor, the bar boasts an impressive drink selection: the menu lists over 70 varieties of absinthe and about 40 different concoctions. With so much to choose from, it's best to start the night slow; go for the spiked ice cream or the Bitter End, a citrusy cocktail made with Cointreau, egg white, lemon and orange.
Bar Tram is located at 1-7-13 Ebisunishi, Swing Bldg. 2F, Shibuya 150-0021, Tokyo, p. +81 354 895 514. Open Mon-Thu 7pm-3am, Fri-Sat 7pm-4am, Sun 7pm-12am.
Shot Bar Zoetrope
If there's one place that die-hard fans of Japanese whiskey must go to in Tokyo, it's Zoetrope. The bar is home to over 300 varieties, including bottles you won't find elsewhere in the city. The owner, Horigami is also a huge movie buff – which explains the quirky, memorabilia-filled décor of the venue. Silent movies are screened each evening, so you'll get to enjoy the rather unusual experience of unwinding with a malt and American classics.
Shot Bar Zoetrope is located at 7-10-14 Nishi Shinjuku, 3rd floor, Gaia Building #4, Shinjuku 160-0023, Tokyo, p. +81 333 630 162. Open Mon-Sat 7pm-4am.
Popeye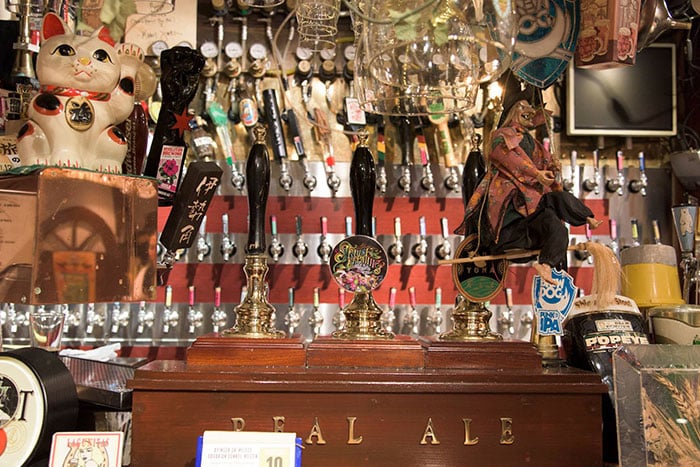 Located two streets away from Ryogoku train station, Popeye is considered one of the pioneers of the craft beer scene in Tokyo – and the undisputed champion of craft beer bars in the city (and trust us, there are plenty). Offering more than 70 beers on tap, and most of them from Japanese microbreweries, the buzzy establishment gets positively rambunctious when there's baseball on the screens. Spoilt for choice? Go for the sampler set of 10 beers, and slowly sip your way through Japan.
Popeye is located at 2-18-7 Ryogoku, Sumida-ku, Tokyo, p. +81 336 332 120. Open Mon-Fri 5pm-11.30pm, Sat 3pm-11.30pm. Closed Sun.
New York Bar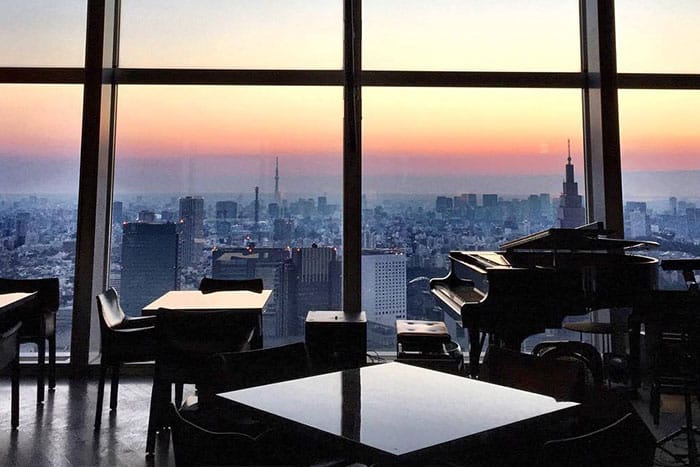 Set on the 52nd storey of the Park Hyatt Hotel, New York Bar checks off all the right boxes for a glamorous night out: the setting is elegant with darkwood, ebony chairs and amber lighting, international jazz artists take the stage each evening and the floor-to-ceiling windows offer breathtaking views out to Tokyo's glittering skyline. Of course, Lost in Translation fans won't need any introduction to the venue – the bar was the backdrop for key encounters and incidents in the romantic comedy.
New York Bar is located at Level 52, Park Hyatt Tokyo, 3-7-1-2 Nishishinjuku, Shinjuku 163-1055, Tokyo, p. +81 353 221 234. Open Mon-Wed 8pm-11.45pm, Thu-Sun 8pm-12.30am.
Bar Oak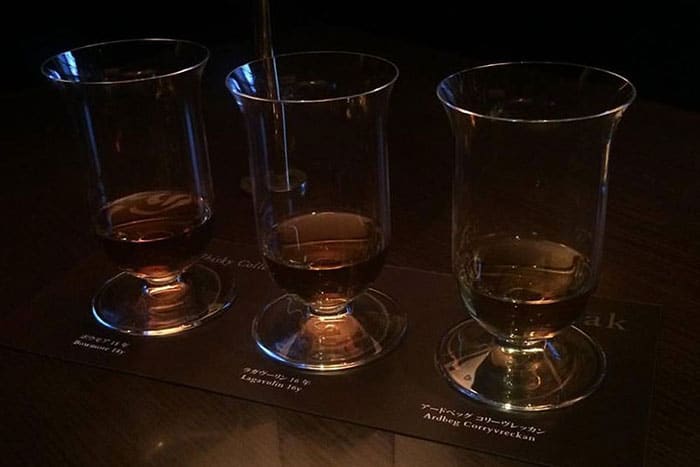 While most hotel bars tend to be functional and nondescript, Bar Oak stands out from the rest with its exquisite wood-clad interior, soft jazz tunes, atmospheric setting and finely dressed bartenders. Keep your eyes peeled for the venue's monthly collection, which features a well-curated selection of rare varieties of brandy, rum, tequila and whiskey.
Bar Oak is located at Level 2, The Tokyo Station Hotel, 1-9-1 Marunouchi, Chiyoda 100-0005, Tokyo, p. +81 352 201 111. Open 5pm-11.30pm daily.
Bar High Five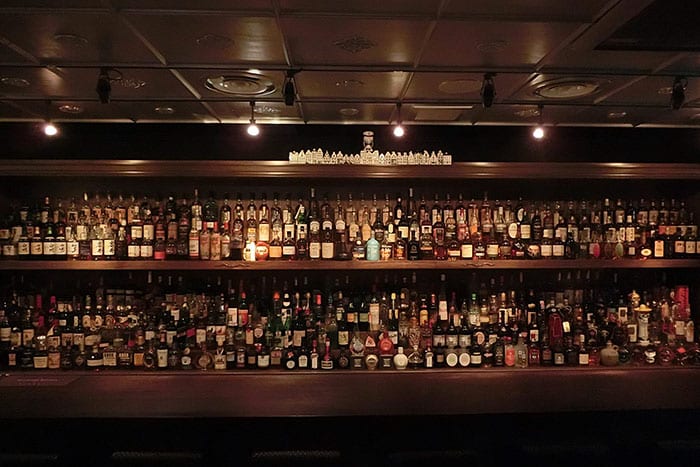 Despite its basement location, Bar High Five draws in a loyal crowd of cocktail lovers, a good number of whom are bartenders eager to appreciate the skills and concoctions of owner Hidetsugu Ueno. Visitors here won't be offered a menu – but there's little need for it, since you'll be in good hands. Ueno-san (or another member of the bar staff) asks each guest a series of questions (Sweet or dry? Sake or whisky?) to get a feel for your preferences before proceeding to craft a customised drink.
Bar High Five is located at B1, 5-4-15 Ginza, Efurore Ginza 5 Building, Chuo 104-0061, Tokyo, p. +81 335 715 815. Open Mon-Sat 5-11.30pm.
Fuglen Tokyo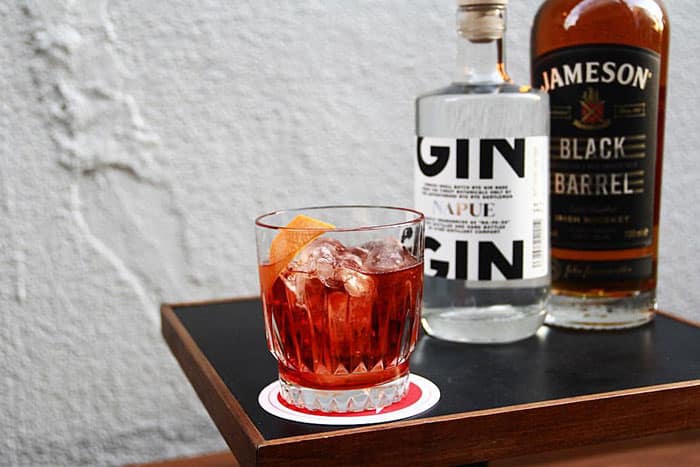 Fuglen's delightfully simple, wood-dominated interior is a sure giveaway about its Scandinavian origins (this Norwegian import was first set up in Oslo). Part café, cocktail bar and design boutique, Fuglen takes on different characters throughout the day. As dusk beckons, the venue transforms into a bar headed by award winning bartender Halvor Digernes. It boasts a menu featuring Norwegian and Japanese craft beers, as well as classic cocktails that are given a minimalist twist.
Fuglen Tokyo is located at 1-16-11 Tomigaya, Shibuya 151-0063, Tokyo, p. +81 334 810 884. Open Mon-Tue 8am-10pm, Wed-Thu 8am-1am, Fri 8am-1am, Sat 9am-2am, Sun 9am-12am.
Akaoni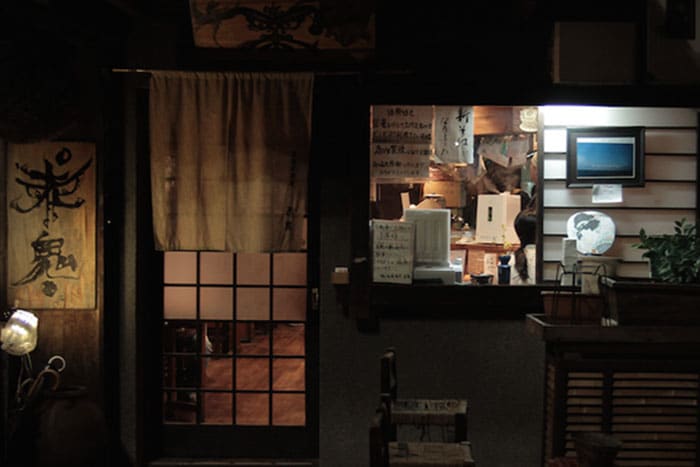 Akaoni may occupy a rather out-of-the-way location in Sangenjaya, but that doesn't stop a discerning crowd of sake lovers from streaming in. The ambience at this 35-year-old izakaya is unfussy and casual, but that doesn't really matter. Here, it's all about the sake and food. Diners come to sample from Akaoni's impressive sake collection (most evenings will see between 50 to 100 varieties available) and immaculately prepared dishes – all of which are made with prime ingredients and designed to pair up perfectly with your liquor.
Akaoni is located at 2-15-3 Sangenjaya, Setagaya-ku, Tokyo, p. +81 334 109 918. Open Mon-Fri 5.30pm-11.30pm, Sat 5pm-11.30pm, Sun 5pm-11pm.
Hibiya Bar Whisky S II
Hibiya's inviting, unpretentious ambience lends itself to laidback evenings. It's a whiskey lover's dream come true. There are over 300 appellations available, with the rarest being a Yamazaki 1981 Vintage Malt. A decent selection of cocktails and irresistibly moreish finger food on the menu ensures that even non-whisky drinkers aren't left out.
Hibiya Bar Whisky S II is located at 3-3-9 Ginza, Chuo, Tokyo, p. +81 351 598 008. Open 5pm-11.30pm daily.
Top image: Bar BenFiddich