Cafe Review: Curious Palette Is A Coffee Haven That Modernises Old-School Dishes In Bras Basah, Singapore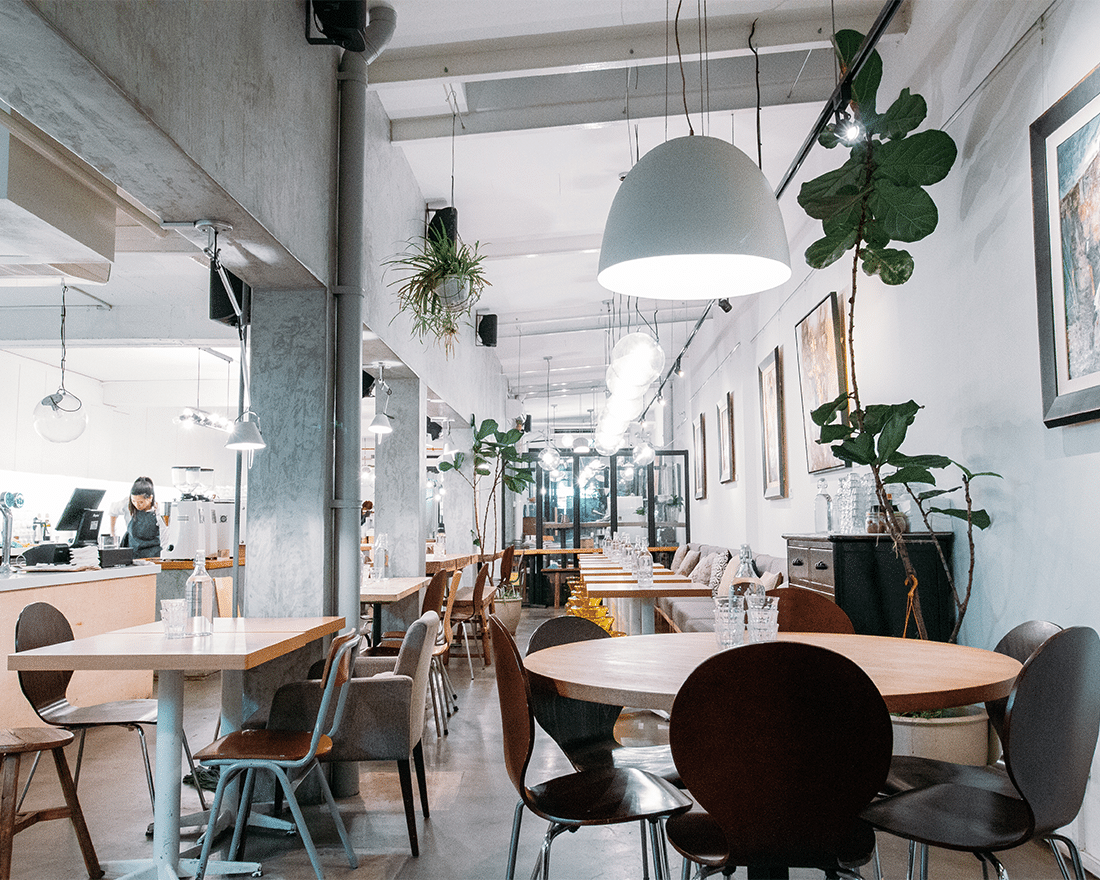 PUBLISHED August 3rd, 2019 05:00 am | UPDATED January 21st, 2020 06:19 pm
Tucked away in a sequestered corner of Prinsep Street, it's easy to miss Curious Palette. Pushing past its glass doors, you'll be hit by the rich aroma of freshly-brewed coffee. Ryan Kieran Tan, one of the owners, is a champion barista so that's hardly surprising. If his name rings a bell, that's because he's also part of the team behind Stranger's Reunion and Wakey Wakey. So to say that I have high expectations for this cafe is an understatement.
Once seated, it's impossible to not notice the throng of students and young adults streaming in. With several schools situated in the vicinity, Curious Palette enjoys the perks of being an economically-priced hipster joint by attracting a large lunch crowd. Communal tables are aplenty, and its upbeat vibe is intensified with the nature-intertwined interior that oozes a comforting, rustic charm.
Of course, not everything served at Curious Palette is coffee-related. The cafe has teamed up with Chef Desmond Shen, who previously helmed Magic Square, to showcase a revamped menu of familiar Western dishes and local Asian flavours – sometimes both at the same time.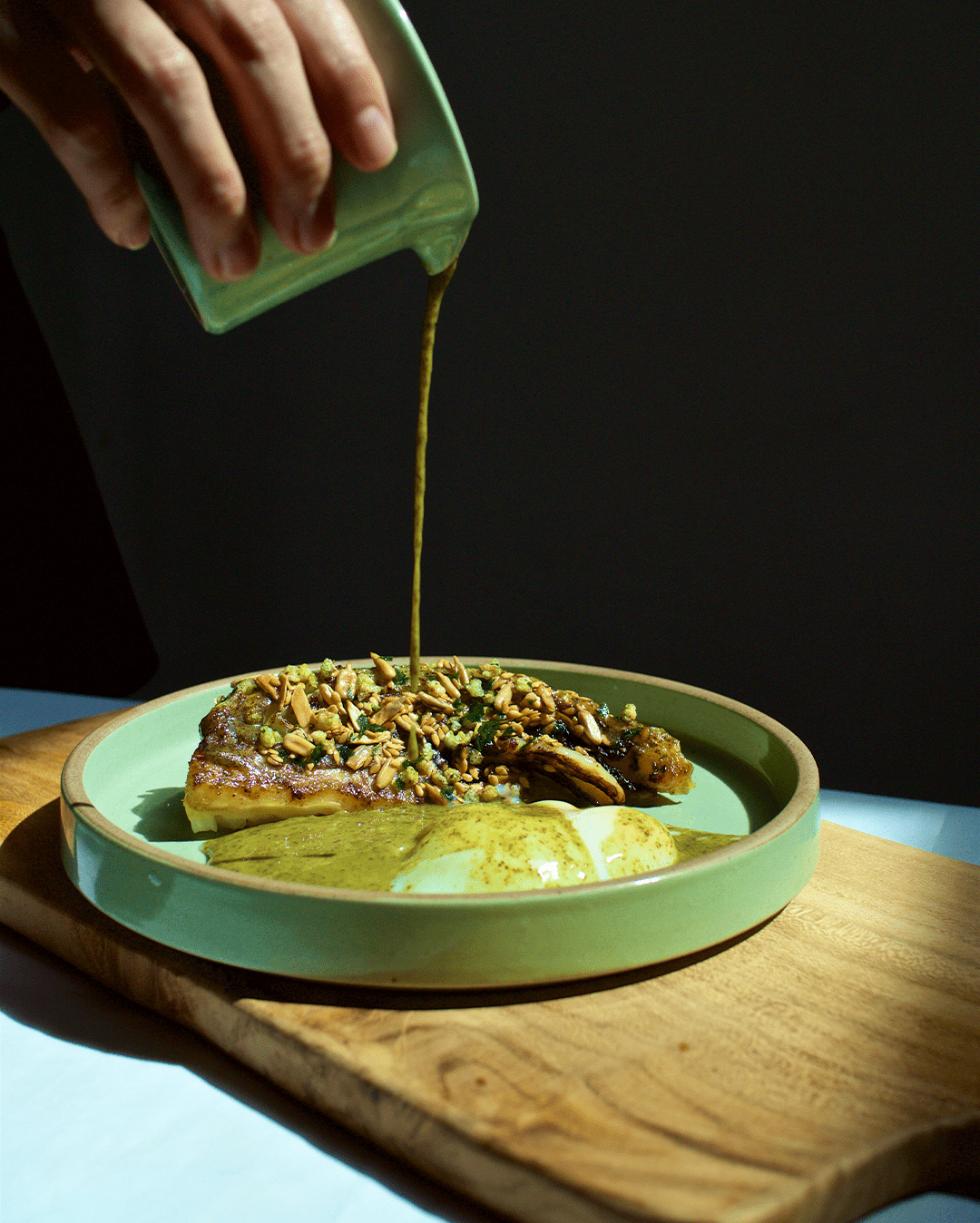 We were first presented with the Fried Cauliflower ($11.90) and Sugarloaf ($12.90), and they tantalise the tastebuds. The former gives a tangy kick with its infusion of lemon emulsion and fish sauce caramel, though I prefer the latter. Roasted cabbage is lathered with seaweed butter and nutty goodness from toasted nuts, seeds, and buckwheat. If you're afraid of it being too cloying, a poached egg helps to balance out the heavy texture. Despite its name, the dish is neither a dessert nor carries much sugary sweetness. Just a heads up.
Moving onto mains, you might be astonished by how massive the portion of Slow Cook Shortrib ($29.90) is. The meat is sous-vide for 30 hours, so I won't blame you for being selfish and devouring the dish all by yourself. The beef is sinfully tender and drenched with soy sauce and browned butter. You can wrap it with fresh lettuce for an added crunch, but don't leave out their housemade yuzu kosho sauce, which brings a burst of tangy spiciness in every bite.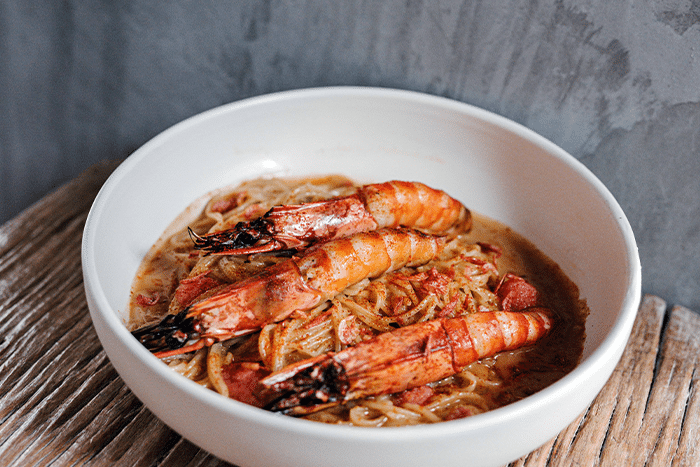 If seafood is more your thing, then opt for the Mentaiko Belacan Pasta ($18.90). Vibrantly orange in colour, the dish instantly catches your eye the moment it's set on the table, and the large charcoal-grilled tiger prawns don't ease the temptation either. While I personally found the texture of the noodles to be a tad chewy, I was fond of the gravy, which was a simple mixture of prawn and shallot oil dashed with chilli powder. At times, less is more, and this dish is a great example of that.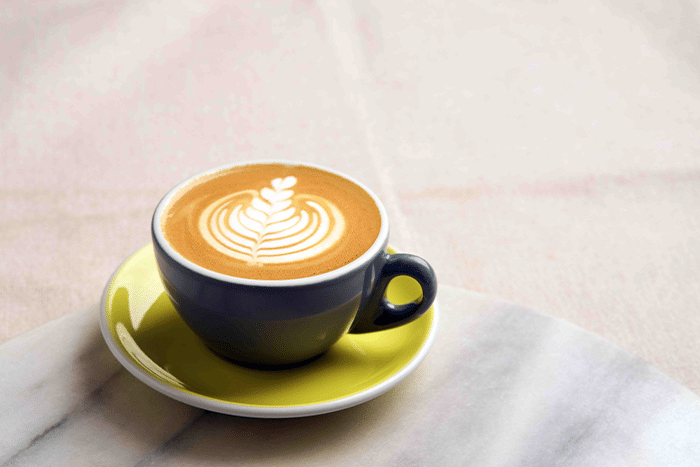 As Curious Palette shares a similar beverage menu to its sister establishments, you might already be familiar with the classics, which remain impressive. For a pick-me-up that goes down like a dream, the Magic ($5.50) is a double ristretto filled with milk. The White Magic ($6.90) is the cold-brewed version of that, and will wake you up sooner than later. Don't give the pure delight that's the Coconut Brew ($6.90) a miss, especially if the weather is unforgivingly humid and you need a little refreshing. The taste leans towards the nutty side, but is still generally well-balanced and pleasant.
With the store conveniently located in the city centre and offering food that won't break the bank, it's no wonder that Curious Palette is a fashionable hot spot among the younger crowd. Don't be surprised if you ever see me chilling here with a book and cup of joe – just saying.
Curious Palette is located at 64 Prinsep St, Singapore 188667, p. +65 6238 1068. Open Wed-Mon 9am – 10pm. Closed Tue.