City Nomads' Documentary of the Month: Jiro Dreams of Sushi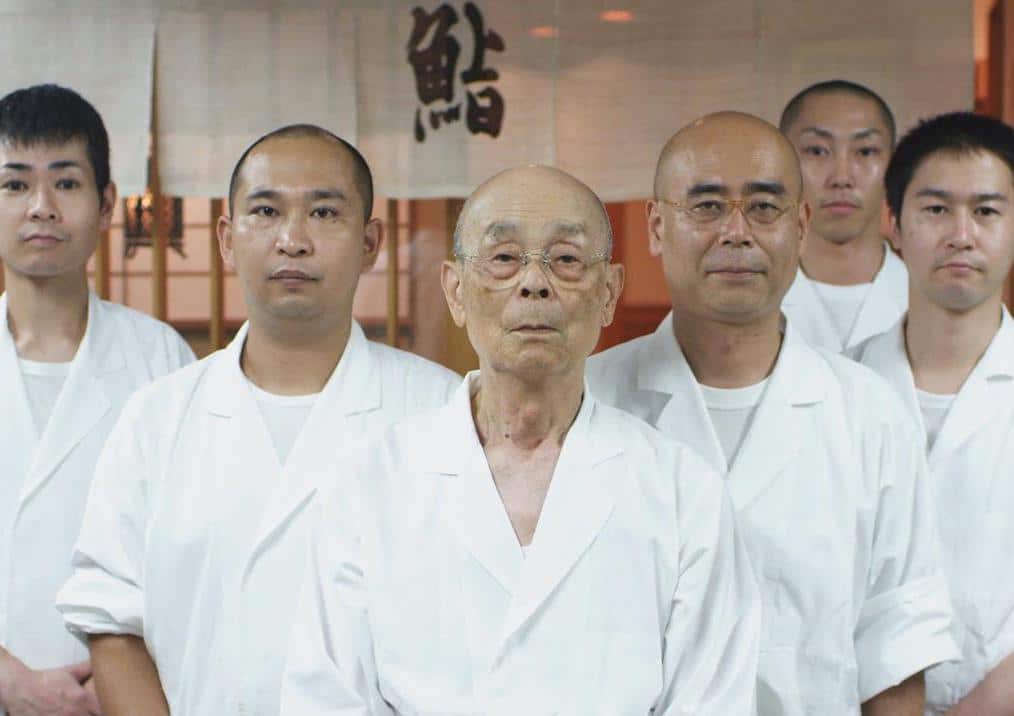 PUBLISHED September 17th, 2018 06:00 am | UPDATED June 3rd, 2020 12:15 am
As the name of this famous film goes, it tells the story of a frail, bespectacled man who makes sushi in his dreams and has visions of these little rolls when he wakes up. The quietly obsessive man rose to stardom when his modest sushi bar received the highest honour of three Michelin stars.
Tucked away in a little diner which can only seat ten lucky souls at one time, Jiro Ono serves up $300 sushi rolls that leaves senses feasting on the impossible perfection of the dish. Booked out on most months, Jiro Dreams of Sushi helps viewers understand why a meal that only lasts a mere 15-minutes is deemed a national treasure and the pinnacle of culinary excellence.
We see the film's director, David Gelb, gracefully gliding his camera over fluffy white rice on stove tops and glassy surfaces of giant tuna fish at the markets. But what sets hunger contractions in our stomachs are the mouthwatering closeups of sushi, finished with a light brushstroke of soy sauce that creates a glistening appearance. The orchestral music accompaniment does an excellent job complementing these shots, making the dishes seem like food of the royals and Gods. Word of advice, be sure to have some sushi on standby during the show.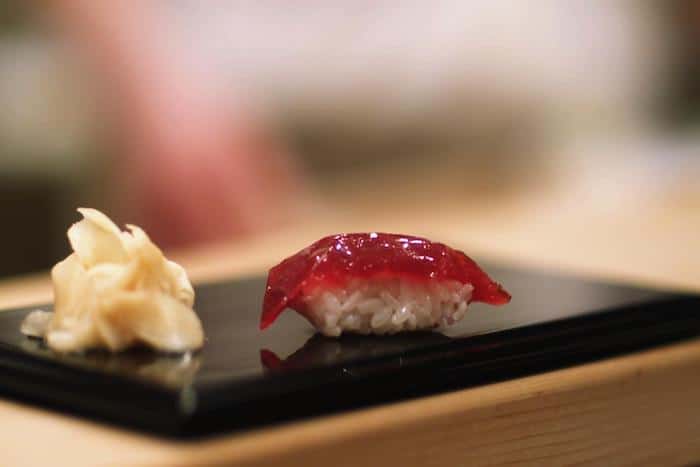 Ono's impeccable standards and wholesome dedication to his craft are observed in scenes where there are expectations of workers to successfully squeeze a hot towel (in the process of scalding their hands) before cooking anything. Some workers take up to 10 years before acquiring the skill! Our hearts sank during one anecdote which saw a member of the staff making 200 tamago (Japanese omelette) and binning every batch until he got the green light from Ono, which instantly saw him breaking down in tears.
It is apparent throughout the documentary that the only way to impress the resolute father of two was for his sons to be twice as good as him. The immense pressure that Ono's two sons are under seems almost suffocating from the viewer's perspective. As an audience, we can't help but sympathise with his sons who are breaking their backs keeping up with elaborate dawn-to-dusk routines. From massaging an octopus for forty odd minutes for a softer texture to boiling shrimp until the customer arrives, we wonder if these procedures are necessary or possibly redundant to perfecting the art of sushi.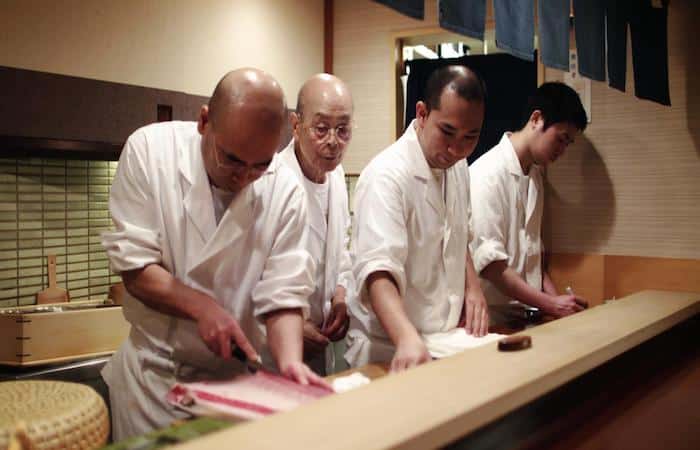 During the final scenes of Jiro Dreams of Sushi, we were pleased with the fact that Gelb revealed the softer side of Ono to his viewers. In retrospect, Ono admits that he wasn't much of a father to his two children whom he was never around for during much of their childhood. Ono worked relentlessly everyday, with his only goal being to make better sushi than the previous day, an obsession of the continued climb in what seems like an endless ladder.
The documentary leaves us with the shocking revelation of one of his sons being responsible for preparing the dish that warranted the restaurant's Michelin stars. The lesson of hard work, undying passion, and self-discipline shine through the sequences of this flawlessly executed film.
Watch Jiro Dreams of Sushi on iTunes and Amazon Video.