City Nomads Radio: Chamapoo, Bangkok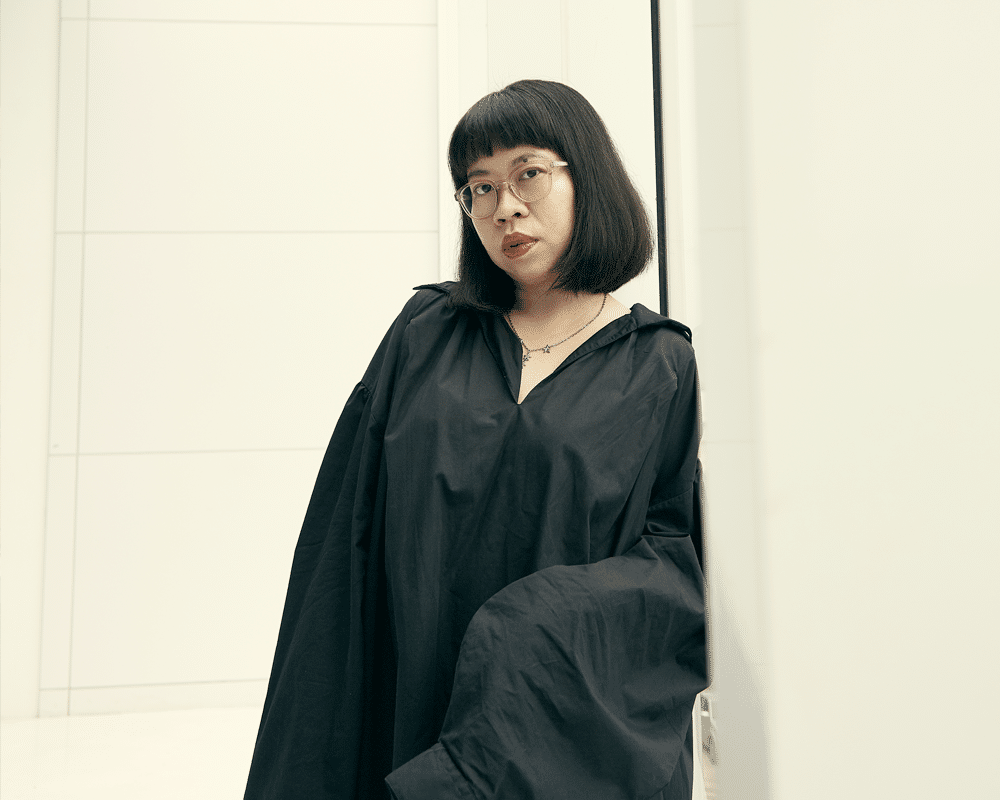 PUBLISHED March 22nd, 2019 06:00 am | UPDATED May 18th, 2020 04:58 pm
Having graced the decks of the city's most reputable venues 2018, Chamapoo knows a thing or two about Bangkok's electronic music scene. Her years of experience has taken her through any number of bar and club residencies at the likes of Salt, Mellow, and Badmotel, and she's not stopping anytime soon. Today, the DJ continues to expand her already impressive reach all over the country with a striking musical style that leans towards 80s and 90s indie pop, nu disco, and electro rock. But don't take our word for it – listen for yourself!
How and when did you become DJ Chamapoo? Is that your real name?
Back in 2007, I was working in the graphic design department of Hip magazine in Chiang Mai. I had the opportunity to write a music column and meet a lot of artists and creatives, and one day my chief editor gave me a chance to DJ at a local independent radio station. Sometimes in the evenings, I would follow my senior graphic designer to the club where he was DJing, and I would play some visual motion graphics alongside him. Eventually, I moved to Bangkok in 2009 and DJ-ed at night at some bars and restaurants. And here we are today.
About my DJ name, my nickname is actually Chompoo. I wanted something alternative so I tweaked the spelling to Chamapoo. There's no particular meaning, but when someone says it, they will know it's me.
You've been in the Thailand music scene for a relatively long time. How much has it developed since then?
It's very different from 10 years ago. Nowadays, new artists have the privilege of accessing information to whatever they wants, and promote themselves on social media without the help of a record label. In addition, music event promoters are bringing in so many international DJs and live bands, but they don't forget about bringing in local artists to play in the same event. It's a great encouragement for them to push forward and grow fast.
Does meeting a lot of international DJs change the way you think about music?
Yes, of course. It's a hobby that's turned to serious work. I learnt a lot from them, taking new ideas to develop myself, to play other styles and adjusting playlists to create new moods. It's not only my music that's affected, it's made me more disciplined too.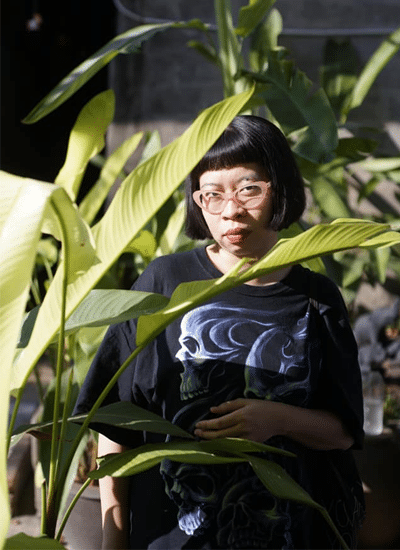 You played at Wonderfruit not long ago. What was the experience like?
Super duper good vibes! My slot was in the day on Sunday, and I was worried that people wouldn't want to chill at my stage because it's hot and some were possibly hungover from the previous night, but unexpectedly, people came and danced around the stage. They had a good energy, and it was one of the most positive music festival experiences for me.
What other festivals in Thailand are you impressed with?
My first music festival that I played at: Jaithep Festival. This happens early every year in Chiang Mai, and I have made many new friends there. The venue is located near a hill, and there's usually good weather and an incredible natural ambiance.
Is playing in a club very different from taking the stage at a festival?
It's different some times, and at other times not really. I think it depends on the type of club. For example, if I play at a hotel-style club, I'll be careful not to play too heavy beats. You want it to be almost smooth. When it comes to festivals, I can be weird, and I can be myself.
What are you busy with at the moment?
I'm pretty busy finding new songs to serve as background music for a restaurant, as well as a women's clothing boutique. I'm also preparing to DJ at Thaibreak Festival 2019, happening at Koh Mark island.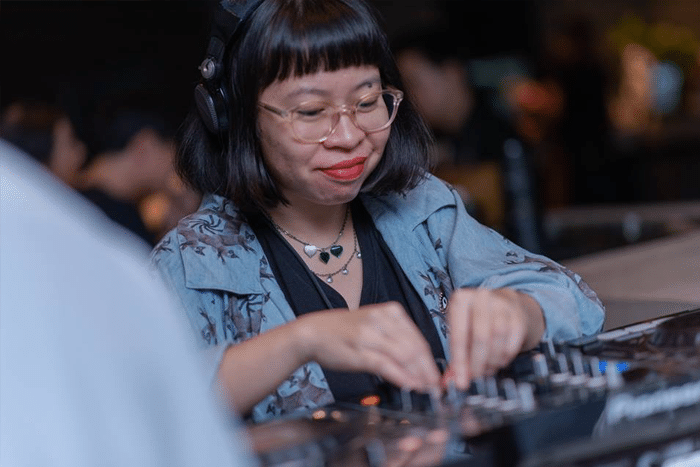 Who are your favourite artists of all time?
I have a ton of favourites when it comes to electro music. If I need to choose one it would be The Chemical Brothers duo, who combines electronica, rock, hip hop, and techno – it seems like they can produce anything together. I'll never get bored of listening to them all day and night.
Describe your mix for us!
It showcases music that i'm impressed with at this moment, mixed with the mood of Wonderfruit Festival that led me to know about City Nomads. Let's enjoy the happy and long hot summer vibes!
*Top image by Pisid Wangvisarn
Follow Chamapoo on Mixcloud, Resident Advisor, and Facebook.