Designs On Asia: Mr Ming's Chinese Dining Serves Up Retro Glam In Tsim Sha Tsui, Hong Kong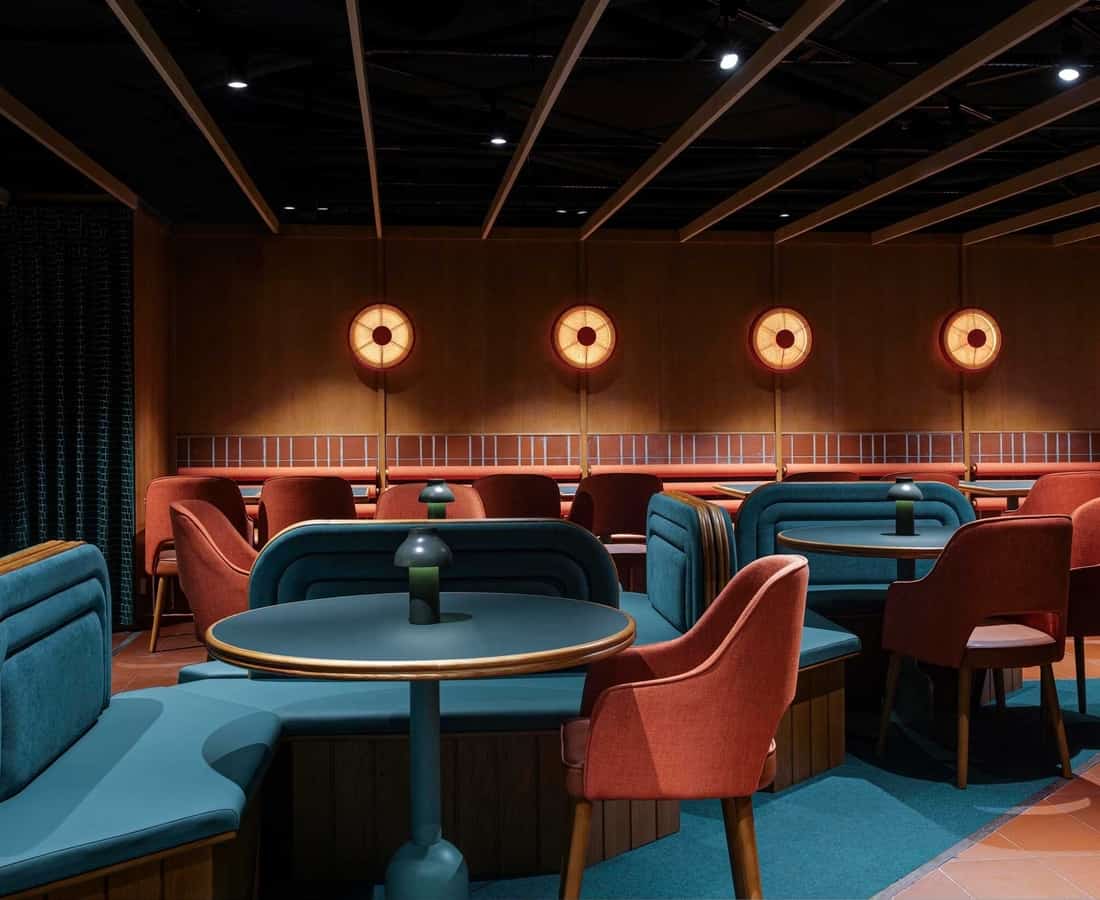 PUBLISHED November 6th, 2020 05:00 am | UPDATED November 13th, 2020 07:29 pm
Even in Hong Kong's extravagant mall scene, K11 MUSEA made a splash when it opened its glitzy doors last year – a behemoth of destination restaurants and dramatic art, overshined by a 35m-high atrium designed to resemble a sparkling galaxy. It's no surprise that the tenants of said cosmos are just as striking – and one of its newest artistic stars is Mr Ming's Chinese Dining.
Cantonese and Chiuchow classics get a fresh twist at this all-day eatery, but that's only the beginning of its creativity. Ming Fat House – the F&B group behind quirky hotspots like Mrs Pound and Dr Fern's Gin Parlour – is known for their story-rich concepts, and their latest venture has a tall tale to tell too. The restaurant, so the story goes, is home to the eponymous Mr Ming – a mid-century connoisseur of the Chinese arts, a lover of fine food and wine, and a collector of coins and vintage cars. At Mr Ming's, these eclectic interests get translated into a retro-luxe setting.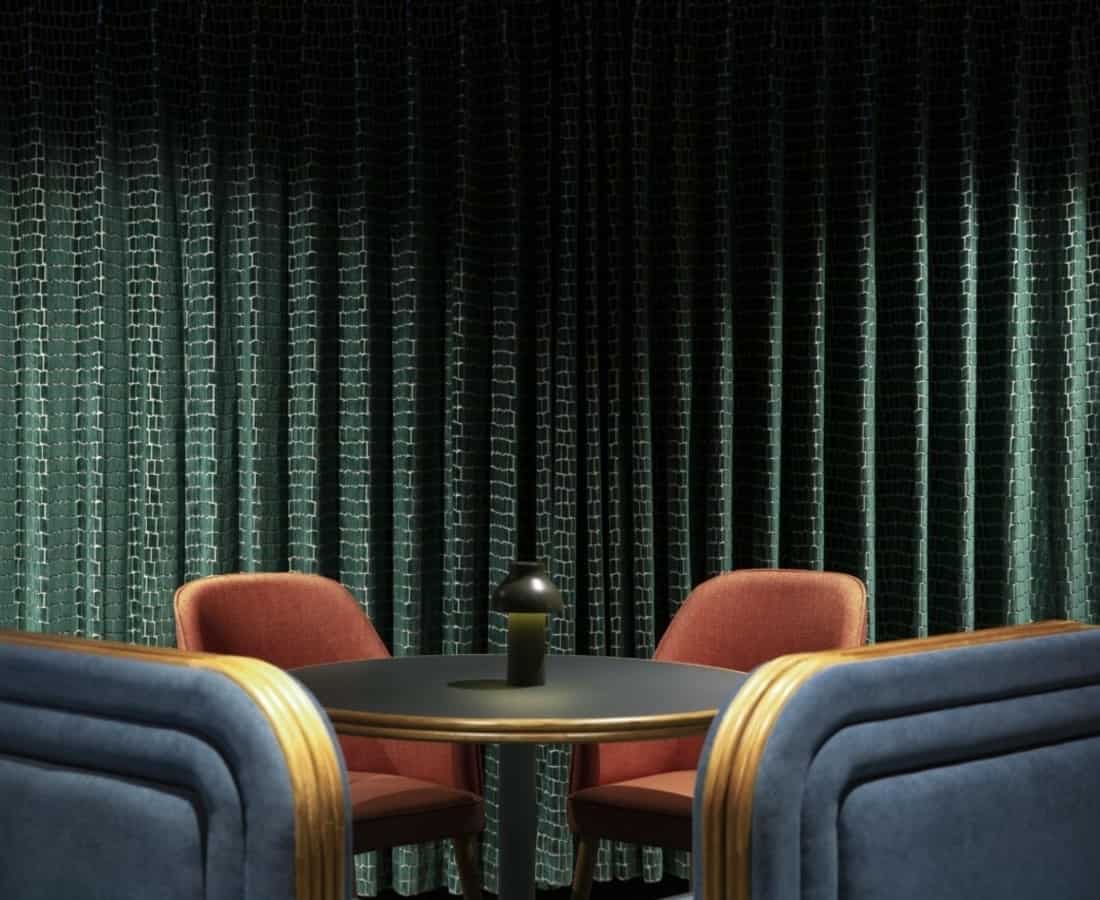 Designed by architectural firm NCDA, the 4,000-sqft eatery feels like a portal into 1960s Hong Kong – or rather, onto the set of a retro film. Principal architect Nelson Chow drew inspiration from Hong Kong film maestro Wong Kar-wai, and his influence shines through in the dreamlike, saturated colours and nostalgic air of the space.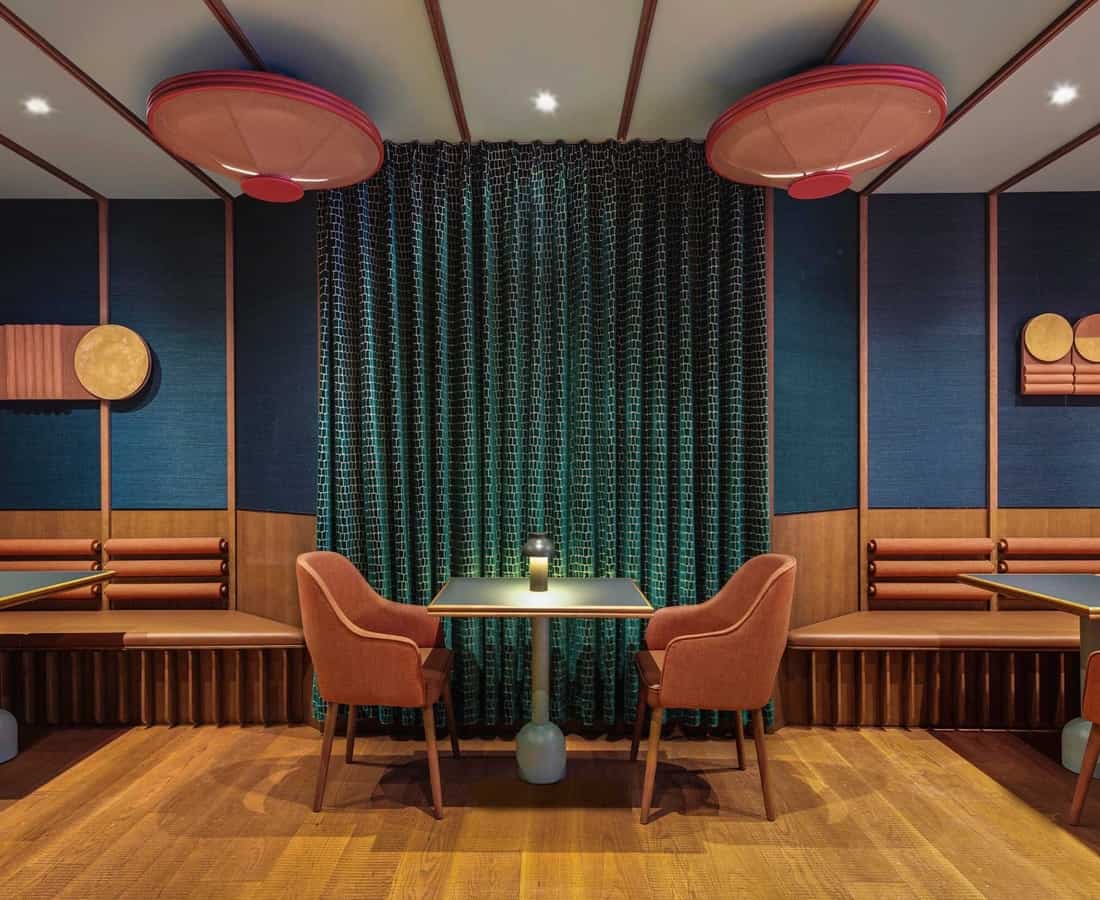 The upper floor is an interplay of warm red hues and cool greens, with timber walls clothed in a deep turquoise wallpaper woven from grass. Terracotta-tiled floors offer a striking contrast, with more red in the form of sleek, curved armchairs. Alternatively, sink into the wide navy seating inspired by vintage car seats and admire the avant-garde artworks dotting the walls. A nod to Mr Ming's love for coins, each brushed-gold sculpture sees coins and coin wrappers refashioned into abstract circles and tubes.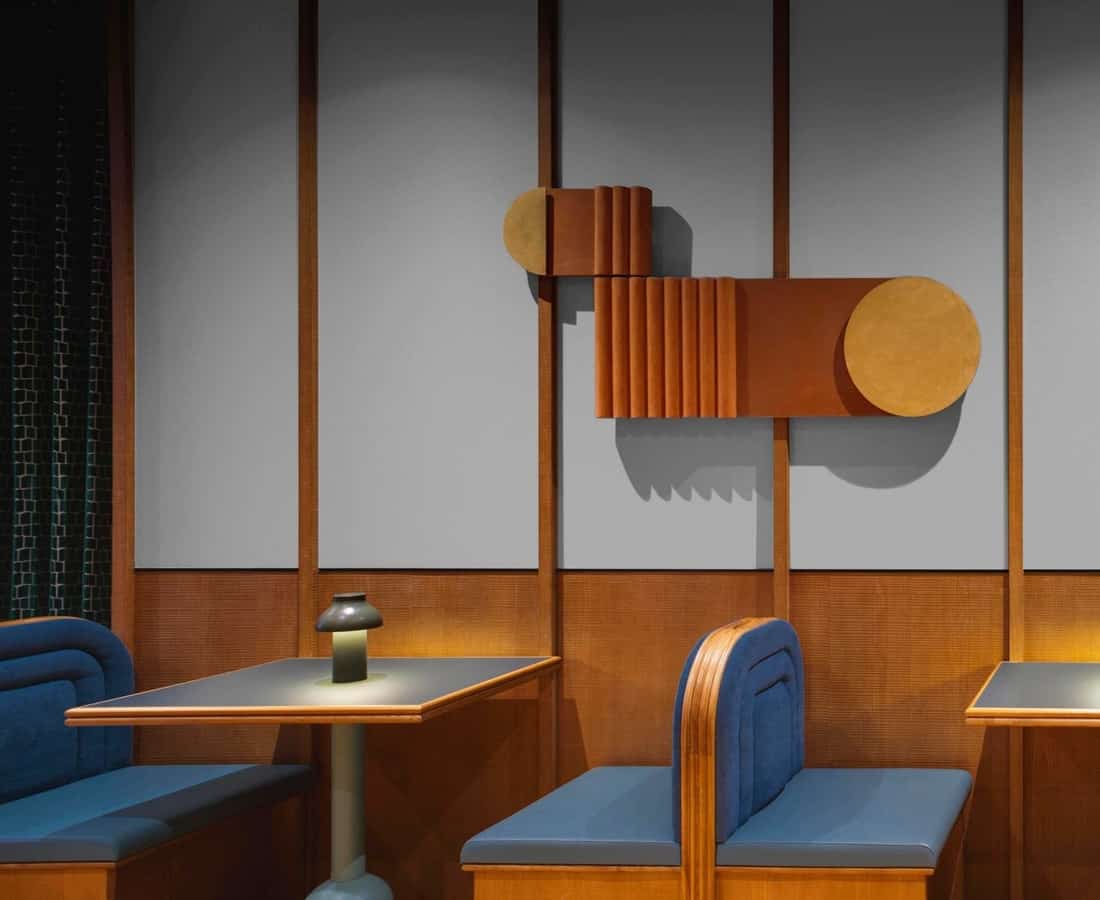 Head down the statement terracotta staircase, complete with vermilion-red handrail, to reach the speakeasy-style lower level. Here, plush velvet and brushed brass fittings dial up the glam factor, though rattan light fixtures and garden views imbue a certain rustic charm – another of Chow's retro inspirations was summer cottages of the '70s. A zigzag of mineral blue banquettes cuts across the dining area, with more red leather armchairs adding a vibrant pop. It's the perfect setting for a tender, melancholy tête-à-tête à la In the Mood for Love.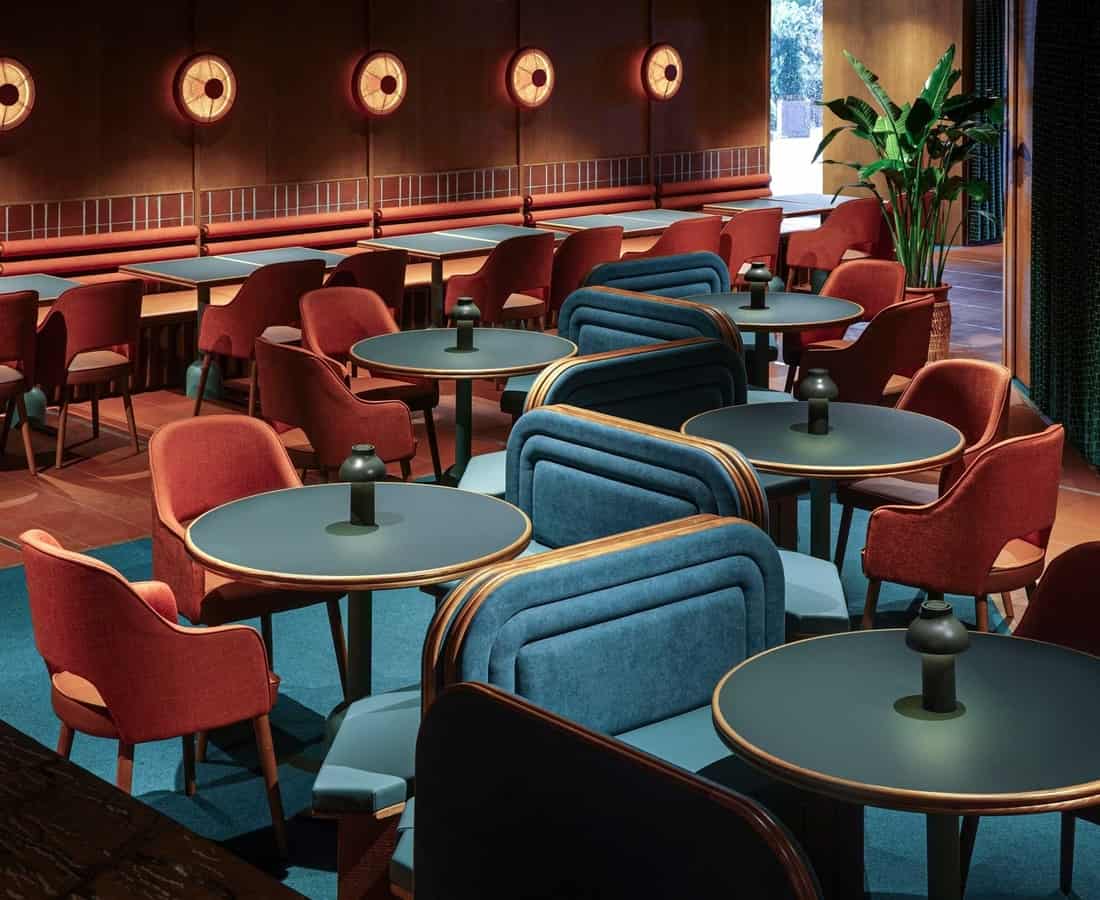 The storytelling extends to the cuisine, with a lineup of Chiuchow and Cantonese fare drawing on – so the legend goes – heritage recipes collected by Mr Ming's grandfather. Tuck into refreshing creations like steamed whole crab with pork patty and soyed French foie gras, alongside dimsum made fresh daily. Knowing that Mr Ming can trace his family lineage back to the Jin dynasty may not make them any more delicious, but hey, it sure makes for a fun myth to chew on.
Mr Ming's Chinese Dining is located at 1F, 113A, 18 Salisbury Road, K11 MUSEA, Tsim Sha Tsui, Hong Kong, p. +852 2119 2949. Open daily 11am–10pm.
All photos courtesy of Harold De Puymorin