Sea, Sand, and Hiking: 5 Tranquil Islands Around Hong Kong to Discover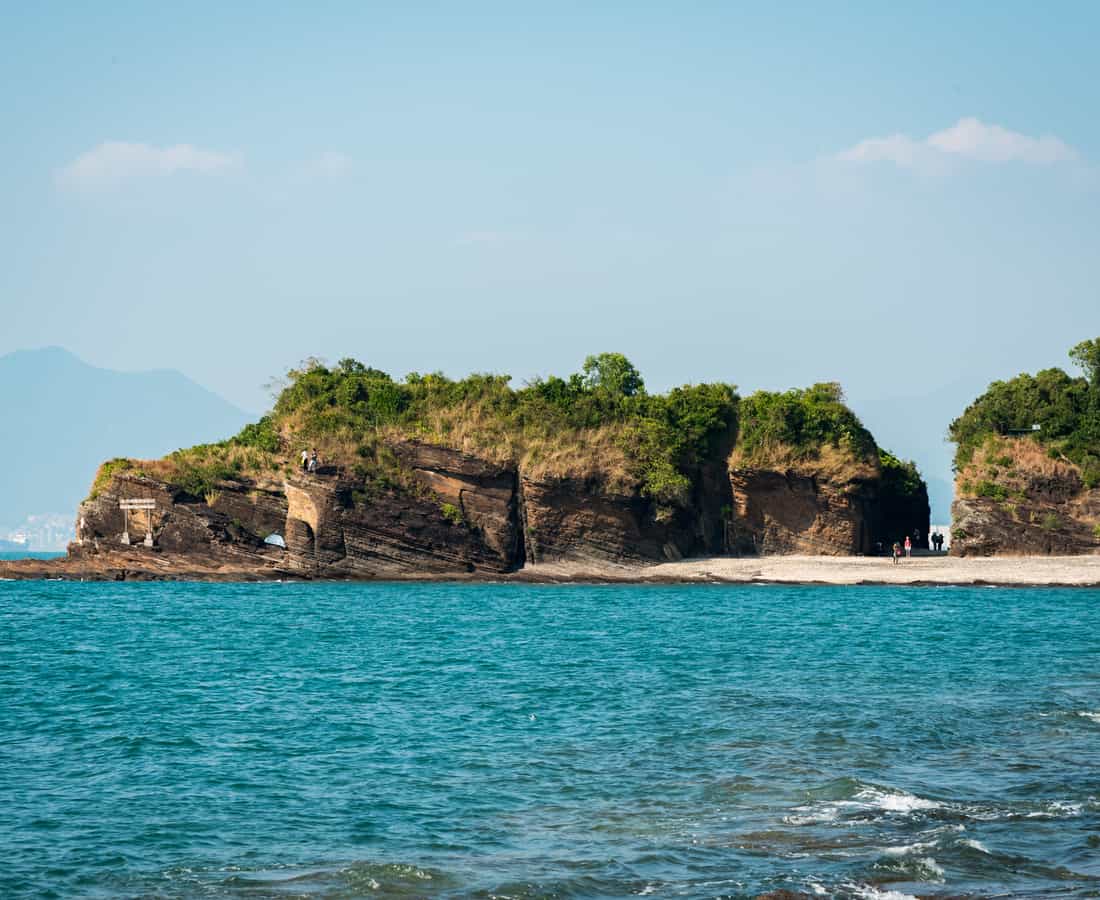 PUBLISHED October 22nd, 2020 10:12 am | UPDATED November 2nd, 2020 01:34 pm
'Hong Kong' isn't all bustling street markets and cha chaan tengs with zero elbow room – there's much more beyond the city. Lantau Island might be spilling over with daytrippers and Cheung Chau a little too popular, but Hong Kong offers a wealth of tranquil islands to reconnect with nature – over 250 of them, in fact. Now that word of a Singapore-Hong Kong travel bubble is afloat, the Fragrant Harbour might soon be our next haven for sea, sand, and hiking. Get your dose of all three on these five lesser-known islands.
Po Toi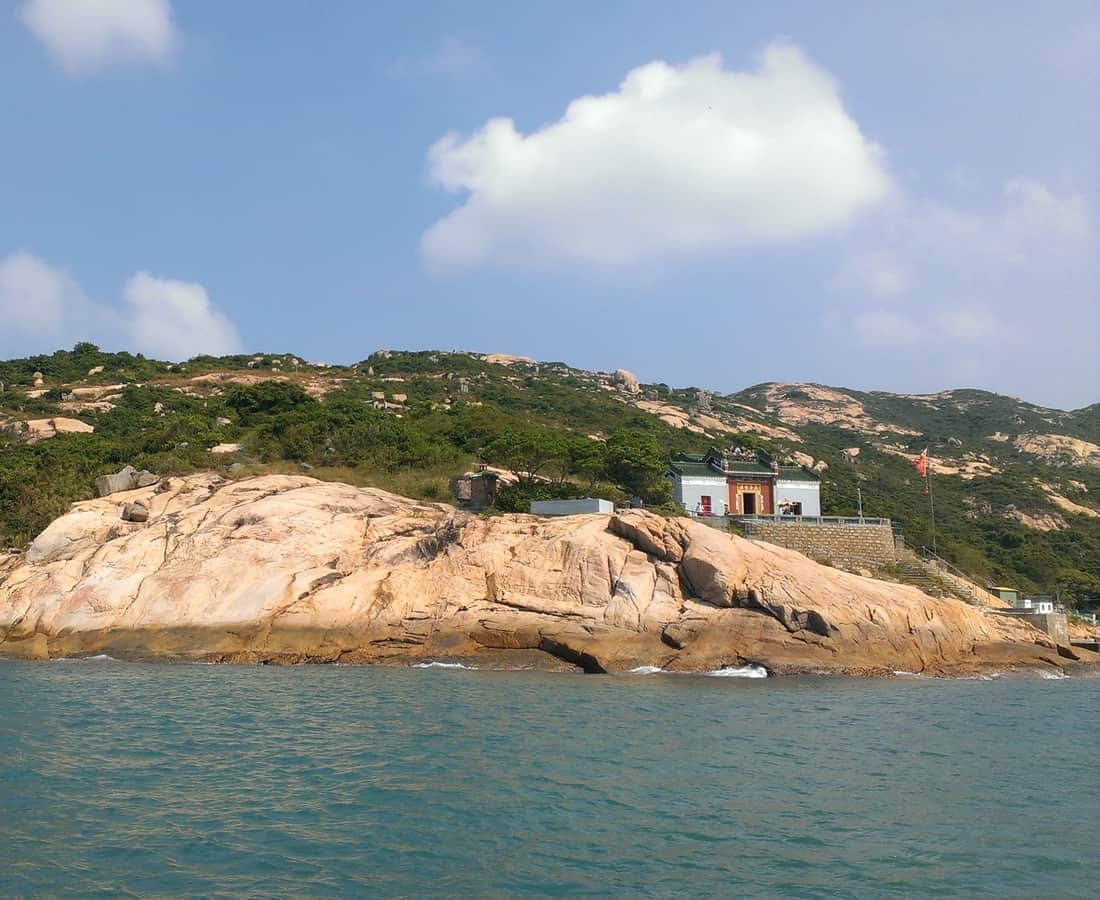 A land of pounding waves, ruined houses, and dramatic headlands – Hong Kong's southernmost island is truly a world away from the city. Once known for its seaweed harvesting and fishing, Po Toi still offers a rustic getaway for seafood and scenery.
Up for a hike? The island's main path is the Po Toi Country Trail, which begins from the pier and takes you round the isle in a figure-eight shape. Climb up to Ngau Wu Teng Pavilion for sprawling coastal views, then admire a series of rock formations in peculiar shapes as you descend – from a giant tortoise-shaped boulder to the startling Buddha Hand Rock. It's worth the detour down a flight of stairs to see a 3,000-year-old pair of Bronze Age carvings as well. Back at the pier, you'll find eateries to refuel with seaweed noodle soup and fresh seafood – both starring produce snagged from the surrounding waters.
Getting There: Take a half-hour public ferry ride from Stanley, or an hour-long ferry from Aberdeen.
Tap Mun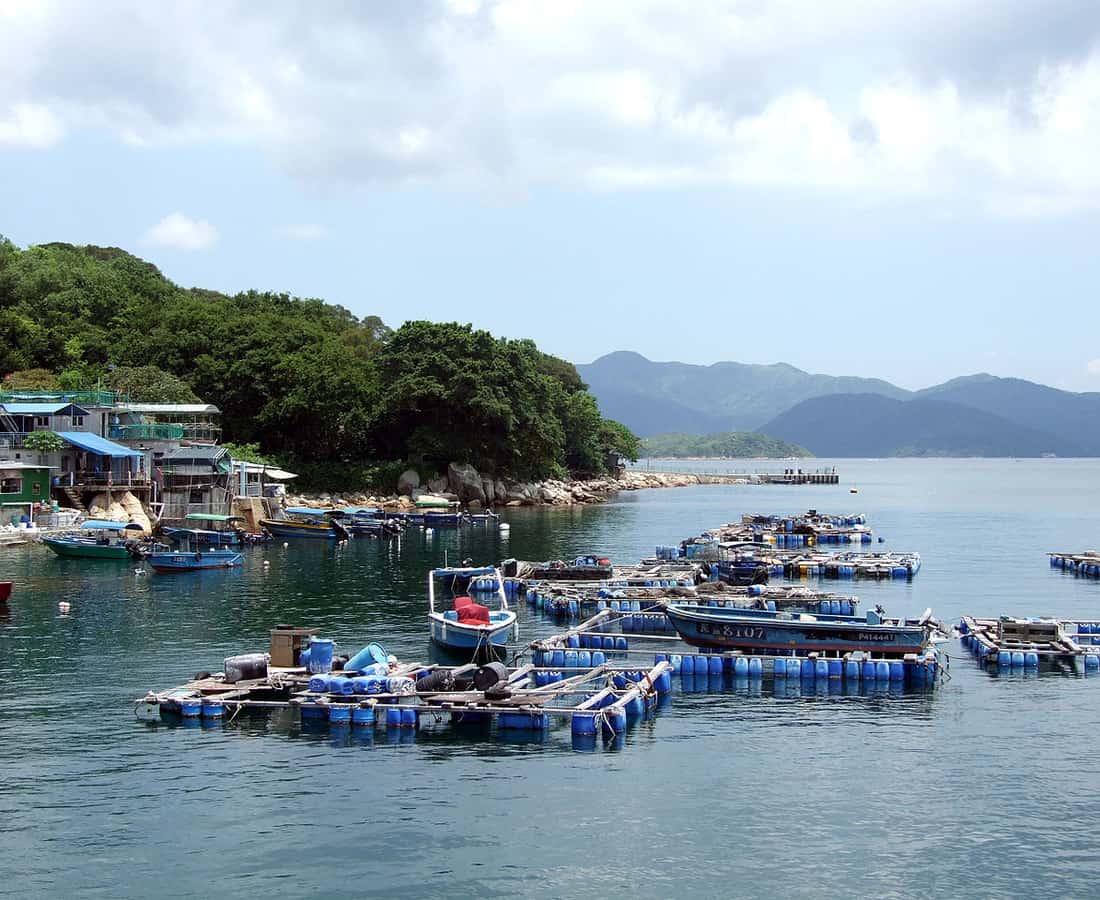 Tap Mun is also known as Grass Island, and it's not hard to see why – the northeastern island is one lush blanket of grassy fields and rolling hills. Home to only a hundred-odd villagers as well as friendly wild cattle, this sleepy isle is full of cosy spots for a day's picnicking or a night's camping.
Follow the island's main trail to a large, breezy meadow that's perfect for kite-flying, or continue onward to Balanced Rock to take in some glittering seascapes. If heritage sights float your boat, there's an 18th-century temple complex with intricate sculptures to explore, along with traditional fishing villages where a slower way of life prevails. Come evening, you can feast on local specialties like sea urchin fried rice, sun-dried shrimp, and milk tea at the handful of main street restaurants.
Getting There: Take a 40-minute bus ride from Sai Kung town to Wong Shek Pier, then board a 20-minute ferry ride to Tap Mun.
Soko Islands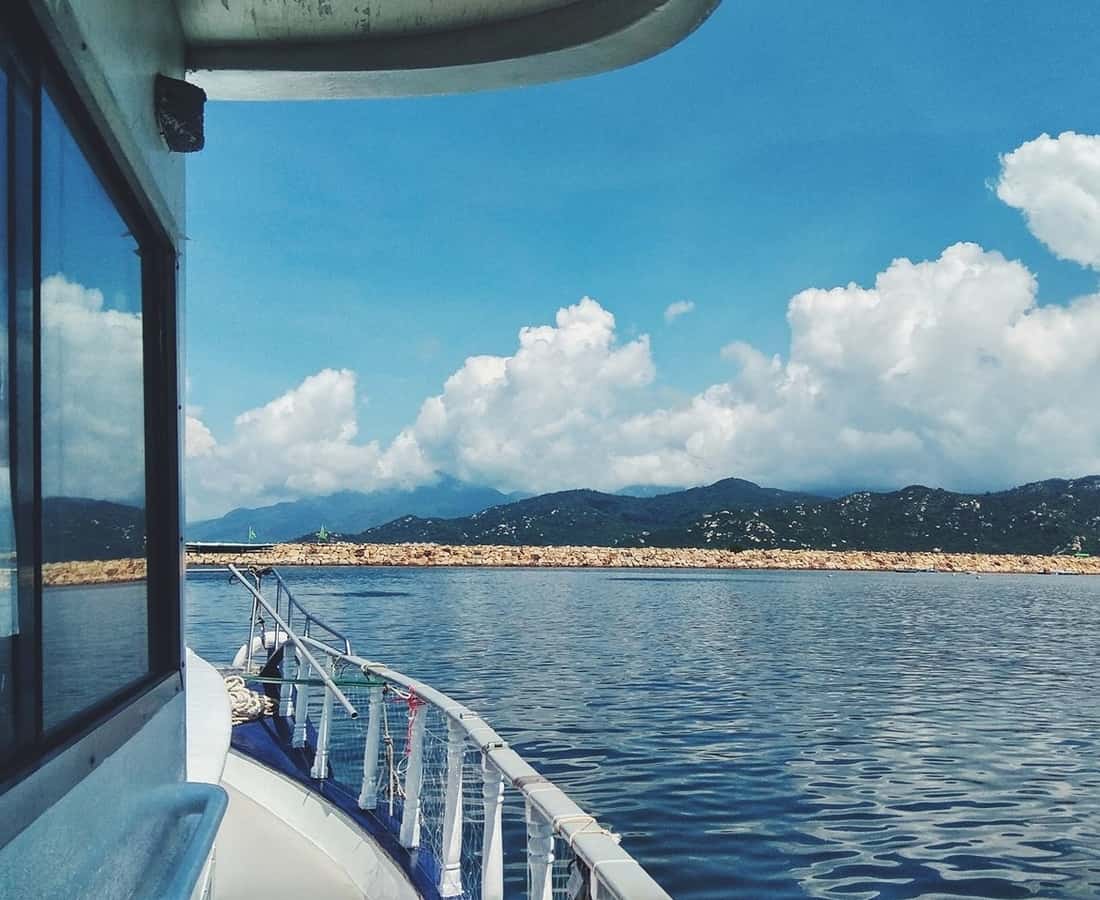 Dreaming of your own private island paradise? Set in the far southwest of Hong Kong, the Soko Islands might just be the next best thing. With no ferry services linking it to the rest of Hong Kong, this archipelago is an exclusive escape for those who want a dose of nature in perfect seclusion.
Up till the 1990s, the Soko Islands were home to farmers and boatpeople; with the people gone, it's now the domain of fauna like butterflies, finless porpoises, and white dolphins. The largest of the islands, Tai A Chau, features rugged hillsides with steep slopes that no serious hiker can resist. Once you've explored your fill of old Hakka houses and cemeteries, you can hit the deserted beaches or take a dip in the crystal clear shallows.
Getting There: No public ferries go to Soko Islands, so you'll need to charter a private boat with a rental company like The Floatudio.
Tung Ping Chau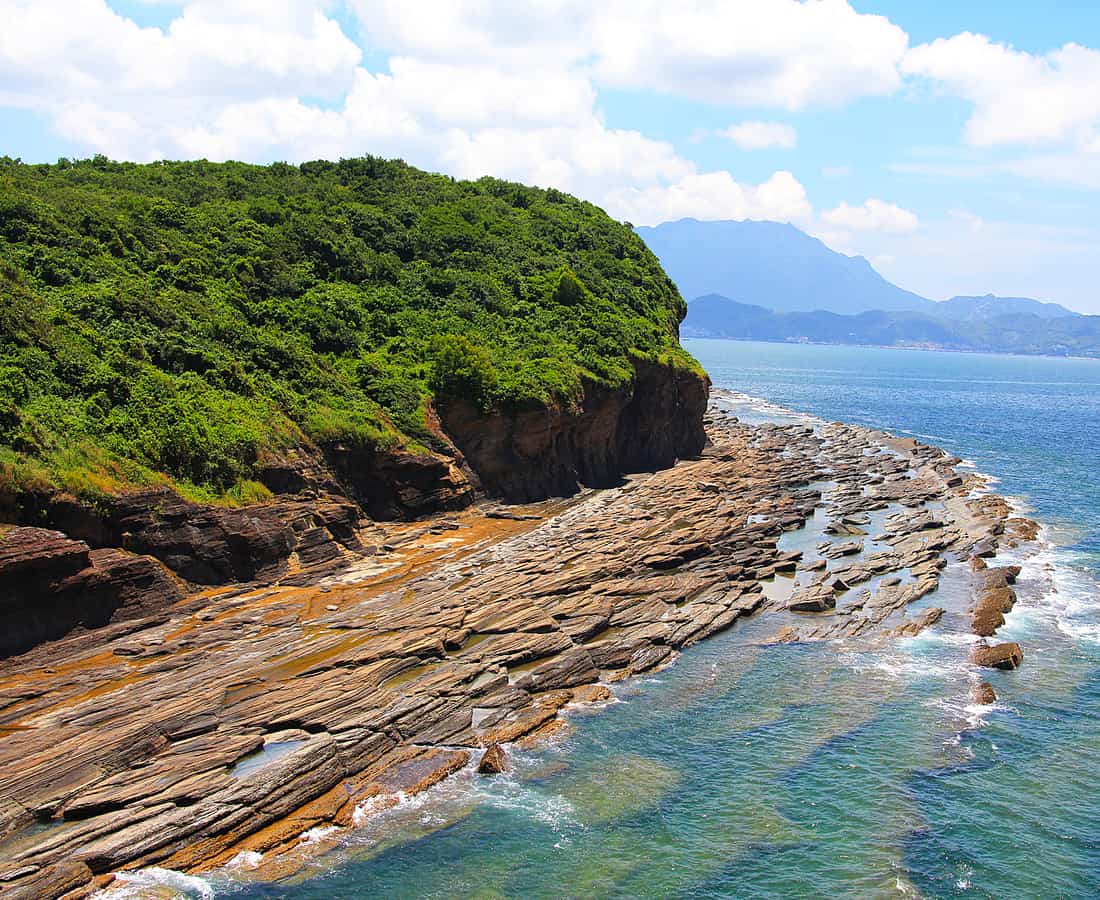 Startling rock landscapes, pristine sands, and vibrant coral reefs add up to one glorious beach vacay on Tung Ping Chau. This bean-shaped isle is the photogenic result of millions of years of sedimentation, with wave-cut rock layers in multicoloured stacks and majestic canyons running between steep cliffs.
Naturally, hikers can discover extraordinary gems here – scramble your way among the rock strata to spot animal and plant fossils (and of course, get that Insta-worthy shot). Follow the coastline to the eastern side of the island, till the rugged landscape changes to soft, golden sands. The main beach, Cheung Sha Wan, offers prime spots for sun-worshipping and snorkelling fun, with waters teeming with reef fish and over 80 coral species. 
Getting There: Board a ferry from Ma Liu Shui Pier for a 1.5-hour ride to Tung Ping Chau.
Kat O and Ap Chau
A forgotten island on the north-easternmost edge of Hong Kong, Kat O more than makes up for its modest attractions with its idyllic charms. Once a key rest stop between Hong Kong and China, this 'crooked' island is a colourful mix of dilapidated houses and historic temples. Stop by the lovers' tree in the main square to make a wish, then soak up the tranquil vibes on the secluded beaches lining its east side.
A 15-minute ferry ride away lies Ap Chau or Duck Island – Hong Kong's smallest inhabited island. Now a key geosite of the Hong Kong UNESCO Global Geopark, this tiny isle's chief claim to fame is a picturesque sea arch, sculpted in a reddish-brown breccia unique to the area. Swing by the Ap Chau Story Room to learn about its fishing heritage, or simply stroll along the serene waterfront – chances are that you'll have it all to yourself.
Getting There: Hop on a two-hour ferry from Ma Liu Shui Landing No. 3 pier, and drop off at either Kat O Pier or Ap Chau Pier.