From Impossible Foods To Beyond Meat: Where To Dine On Meatless Meats In Singapore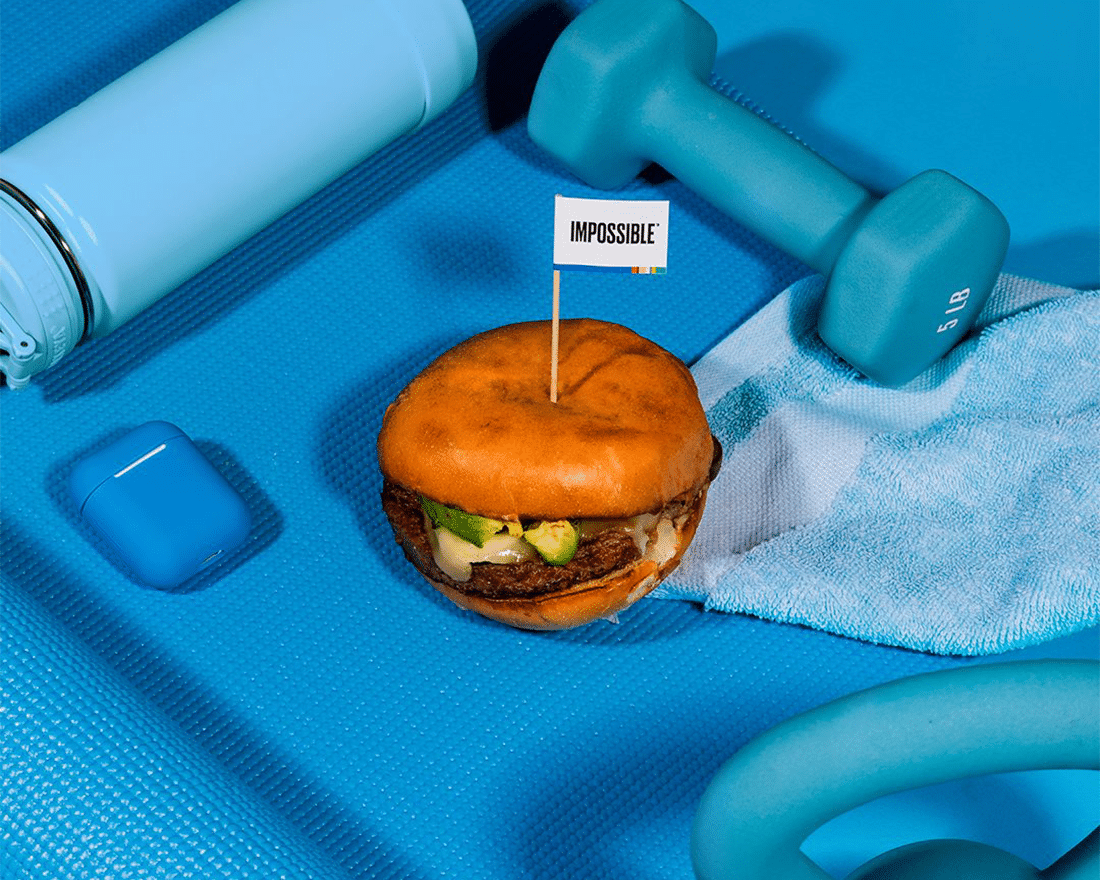 PUBLISHED July 5th, 2019 07:30 am | UPDATED May 18th, 2020 03:14 pm
They taste like meat, but they're actually plants – sort of. Yes, I'm referring to the trendy meat alternatives that are having its moment in the culinary industry, and truthfully, what's not to love? They're environmentally-friendly, healthy, and best of all, delicious for both vegans and die-hard carnivores alike. We take a look at some of the best places in Singapore to get your hands on delish plant-based meat substitutes, from creative burgers to nourishing soups.
Potato Head Singapore and Three Buns Quayside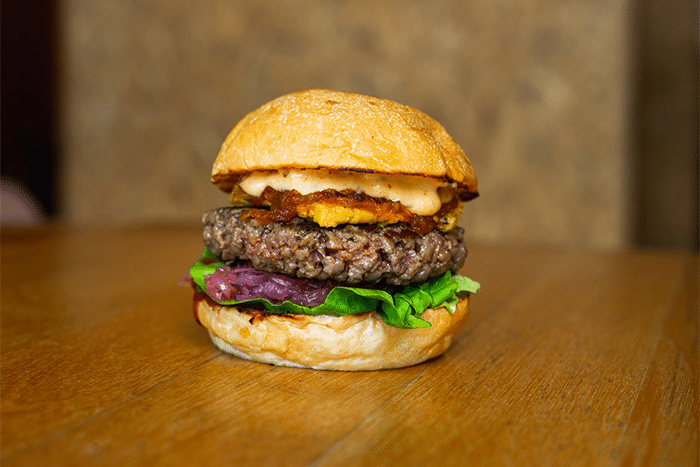 If you're looking for craft burgers and cocktails, there's no better place than Three Buns Quayside, a spin-off from Potato Head Singapore along Keong Saik Road. Both locations are offering The Impossible Chedda (S$23), featuring cheese, onion puree, and pickles sandwiched between two toasted demi-brioche buns. It's delicious, but it's not as critically acclaimed as The Impossible Dream (S$27), chock full of robust toppings like XO mayo and heritage tomato and onion marmalade.
Potato Head Singapore is located at 36 Keong Saik Rd., Singapore 089143, p. +65 6327 1939. Opens Tue-Thur 11am – 1am, and Fri-Sat 11am – 2am. Three Buns Quayside is located at 60 Robertson Quay, Singapore 238252, p. +65 6909 7838. Opens Tue-Fri 5pm – 12am, Sat-Sun 10am – 12am. Both stores closed on Mons.
CUT by Wolfgang Puck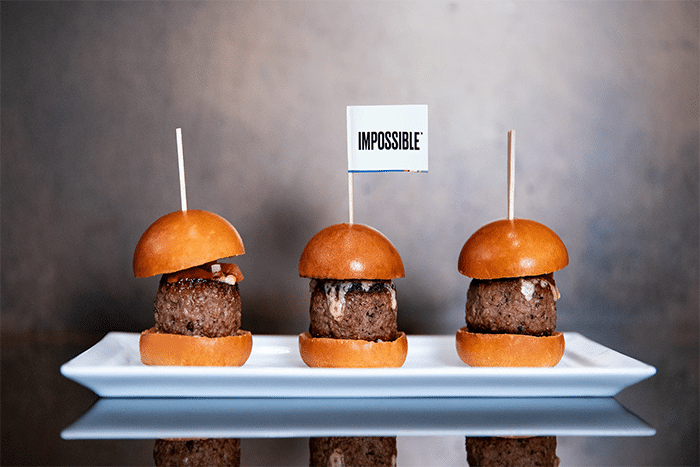 As one of Singapore's finest steakhouses, CUT by Wolfgang Puck's incorporation of a plant-based dish might come across as an act of disloyalty. However, with the patty grilled to medium-well and seasoned with condiments such as smoked shallot jalapeno marmalade and garlic aioli, meat lovers might be willing to forgive. The Impossible Sliders (S$18++ for pieces) is a remake of the signature Mini Kobe Beef Sliders, and pairs well with their tea-infused Smoke & Mirrors (S$26++) cocktail. Take the chef's word for it.
CUT by Wolfgang Puck is located at The Shoppes at Marina Bay Sands, 2 Bayfront Avenue B1-71, Singapore 018972, p. +65 6688 8517. Opens Sun-Thur 5.30pm – 10.30pm, and Fri-Sat 5.30pm – 11pm.
Mezza9 and Oasis Restaurant, Grand Hyatt Singapore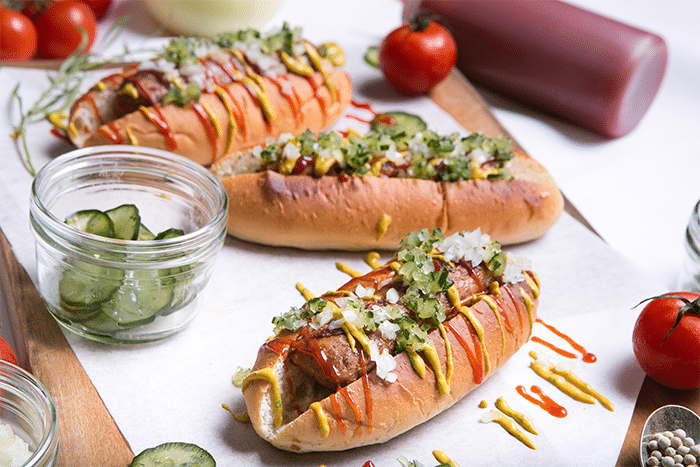 100% gluten-free, soy-free. You name it. Grand Hyatt Singapore doesn't fool around when it comes to contributing to the environment. Mezza9 was the first restaurant in Southeast Asia to offer the Beyond Burger, slathered with dairy-free cheesy goodness, organic mayonnaise, and mustard. Or head over to the poolside for Oasis Restaurant's grilled Beyond Sausage, wrapped in house-made buns and dressed with dill pickled Japanese cucumbers and tarragon mustard.
Mezza9 and Oasis Restaurant is located at Grand Hyatt Singapore, 10 Scotts Rd, Singapore 228211, p. +65 6732 1234, +65 6738 1234. Mezza9 opens Sun-Thur 12pm – 3pm, 6pm – 10.30pm, and Fri-Sat 12pm – 3pm, 6pm – 11pm. Oasis Restaurant opens daily 9am – 10pm. 
Wolf Burgers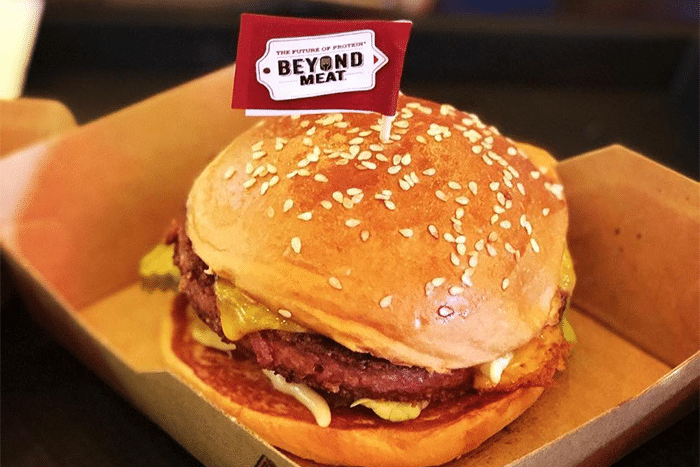 Founded by the team behind Carvers & Co, Wolf Burgers has become one of the most celebrated locally-based gourmet burger joints. While their options are mostly meat-packed, they are embracing a greener identity (as much as possible) by introducing the Future Burger (S$18). The veggie patty is accompanied alongside tomatoes and caramelised onions for a burst of sweetness, though do take note that the mayonnaise and aged cheddar is non-vegan.
Wolf Burgers is located at these outlets: Pasarbella, Changi City Point and Deliveroo CT Hub (delivery only). 
VeganBurg Singapore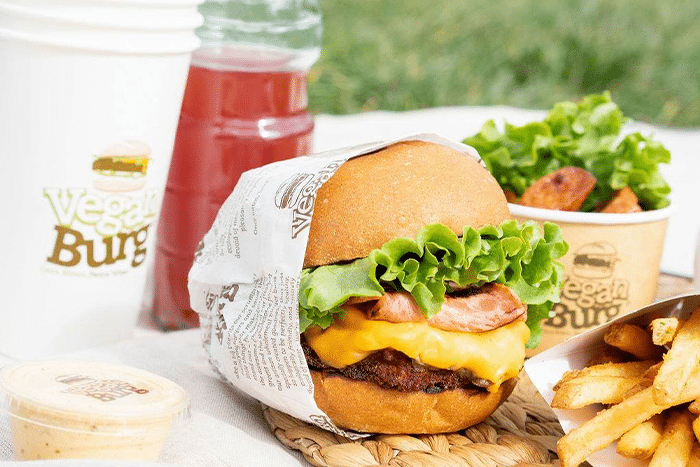 This is your time to #supportlocal with VeganBurg, which has not only has garnered a considerable following from locals, but international celebrities as well – Steve Aoki and Belinda Carlisle, among others. So to say that we have high expectations is an understatement. The Impossible Smoky BBQ Burger is stuffed with vegan cheese, BBQ sauce, lettuce, caramelised onions, tomatoes, pickles, and aioli. If you don't find it filling enough, you can always add vegan eggs and bacon into the mix. We won't judge!
VeganBurg Singapore is located at 44 Jalan Eunos, Singapore 419502, p. +65 6844 6868. Opens daily 11.30am – 10pm.
PizzaExpress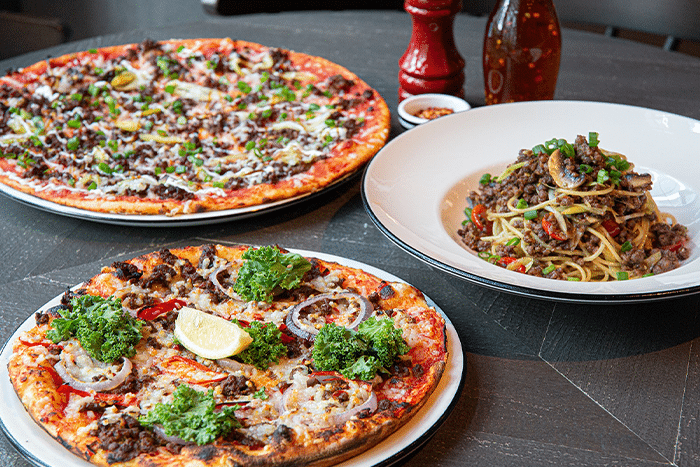 Tired of burgers? Well, make your way towards PizzaExpress for a change of scenery. As its name suggests, you can't not visit this restaurant without trying out their signature Italian cheese-crusted delights. The Giardiniera is a green favourite that's garnished with fresh basil and pesto Genovese. Those who are looking to twirl pastas can order the Impossible Teriyaki Spaghetti instead, served with sautéed leak, cherry tomatoes, and button mushrooms.
PizzaExpress is located at these outlets: Scotts Square, DUO Galleria, Holland Village, Marina One, Century Square and Jewel Changi Airport.
Kinki Restaurant + Bar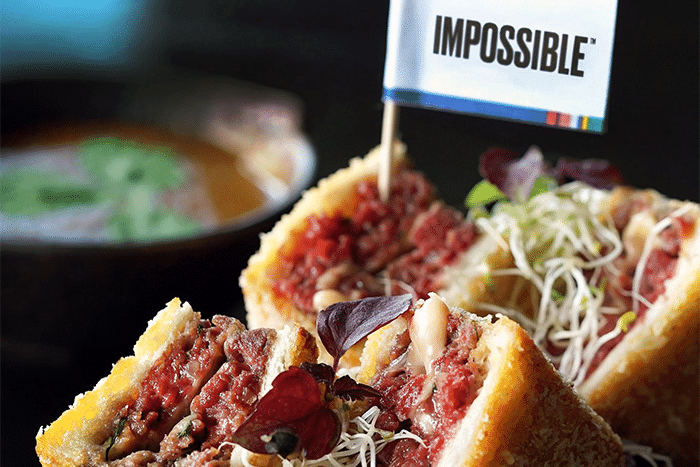 Everyone loves Japanese cuisine, and you'll love this too. Packed with Japanese omelette, momotaro tomatoes, lettuce, and cheese, the Impossible Omu Rice Burger (S$28++) is a contemporary creation by Kinki that will steal your heart with its juicy and well-seasoned patty. On the sweeter side, you have the Impossible Katsu Sando with Apple Curry (S$26++), which shouldn't be mistaken as a dessert! Dip the deep-fried bread-coated patty into their house-made apple curry sauce, and you'll be pleased.
Kinki Restaurant + Bar is located at 70 Collyer Quay, #02-02 Customs House, Singapore 049323, p. +65 6533 3471. Opens Mon-Sat 12pm – 3pm and 6pm – 11pm. Closed Suns.
Rabbit Carrot Gun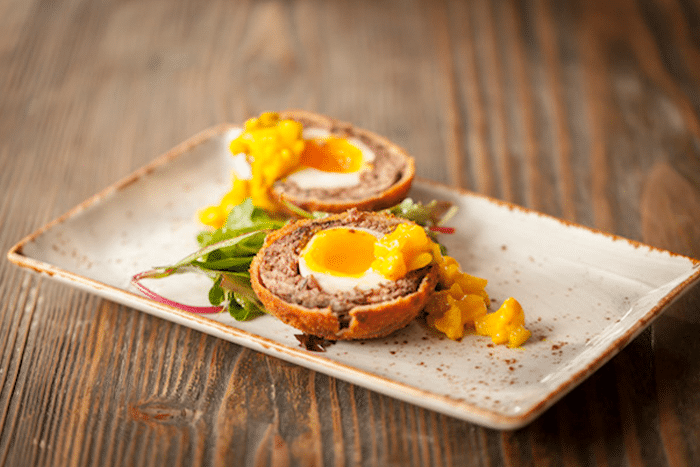 We have burgers, pizzas, pastas, and now… scotch eggs? Rabbit Carrot Gun stands out from the crowd with their innovative yet quirky the Impossible Scotch Egg, featuring a soft-boiled egg wrapped in Impossible 'meat' and encrusted with Panko crumbs. This British classic bar grub won't disappoint when the lava-like yolk flows out once you've taken a bite. Just make sure to mark your calendars for this September as you can get the chance to design your very own eggy creations.
Rabbit Carrot Gun is located at 49 East Coast Rd, Singapore 428768, p. +65 6348 8568. Opens Tue-Sun 8.30am – 10.30pm, and Mon 11am – 10.30pm.
The Soup Spoon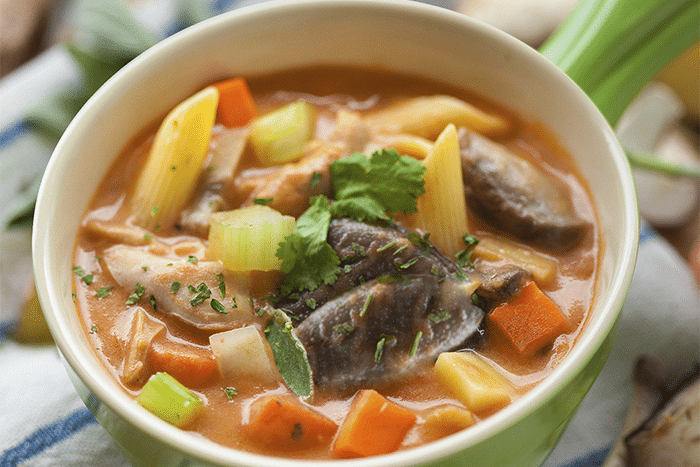 To commemorate World Meat-Free Week, The Soup Spoon has collaborated alongside Quorn to introduce six new delights to its menu throughout the month of July. To experience the rolling hills of Tuscany, the Italian-style Cacciatore (S$9.50) is made with juicy fillets and braised with natural country vegetables, as well as portobello mushrooms that add a depth of earthly flavour. On the other hand, the SG Ragout (S$8.90) is a herbal alternative mixed with parsley, sage, rosemary and thyme. Select soups will stay on the menu through the year.
The Soup Spoon is located at these outlets.
Top Image: Impossible Foods