Hair Salon Review: Paragon Singapore's Newest Resident Beauty Spot is the All-Natural Kelture Aveda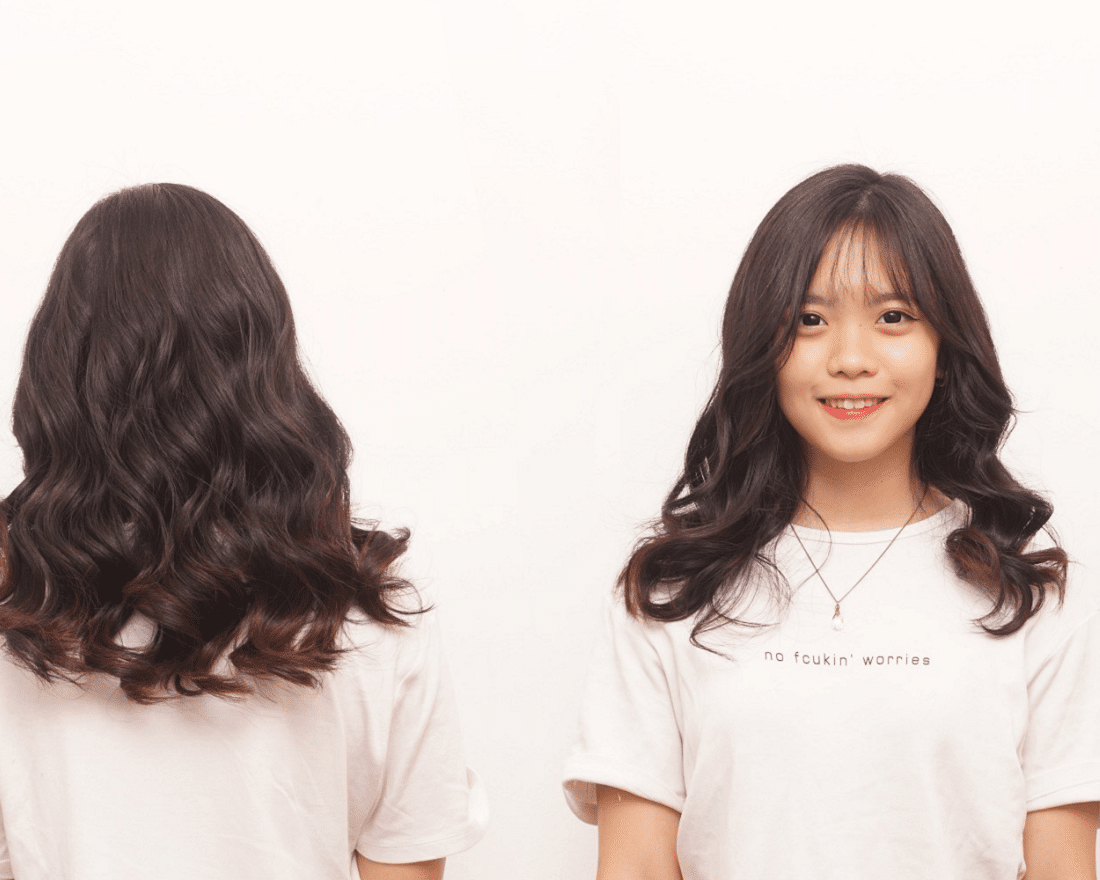 PUBLISHED October 2nd, 2019 06:00 am | UPDATED May 18th, 2020 05:04 pm
From blunt bobs to ash trends, hair makeovers are the closest thing to body mods self-expressionists can get without committing to a tattoo. Some swear by their local auntie for tried-and-tested practicality, but many venture into the many Orchard Road options for bombshell blowouts or retail therapy. Kelture Aveda's luxury approach ties in with the latter, with the added bonus of using all-natural, sustainable hair care.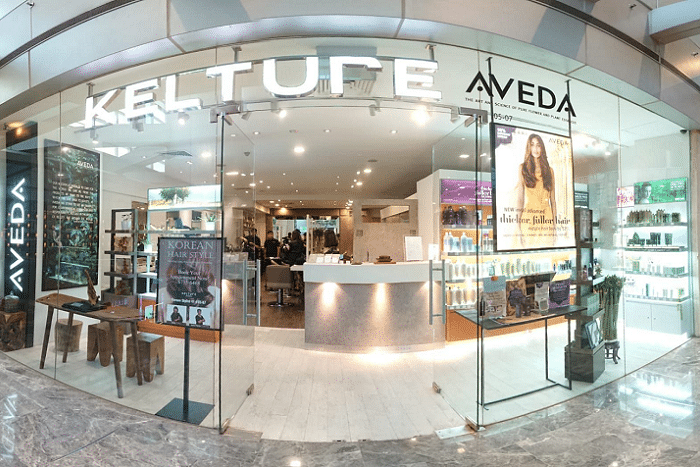 High up on the fifth floor of the Paragon, it's a fitting place to be, given the fact that the salon primarily works with products from luxury brand Estée Lauder's Aveda line of hair care products, which focus on being 95% naturally derived, cruelty-free, and manufactured in sustainability.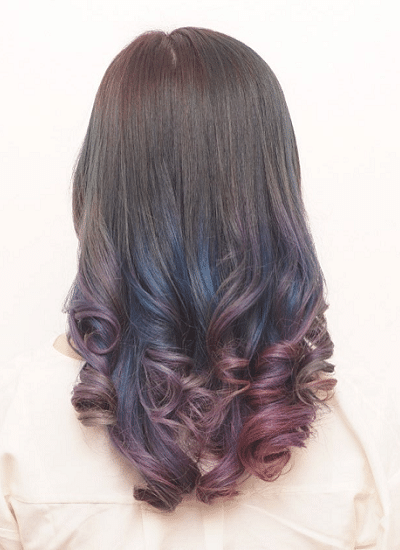 If you've just been through a phase of crazy colours,  countless bleach-jobs have probably left your crown pretty much a flash-fried, year-round affliction. If you're no stranger to the fact, then you might want to visit the folks at Kelture Aveda.
Senior Stylist Chew is one of four senior stylists with almost 50 years of styling experience between them. He's worked on runways with names like FJ Benjamin and Wing Tai Group. Starting off with a selection of ash-toned swatches, he first suggested we cool down the brassy tinge of my excessively highlighted hair.
And though we opted out from colours in the end, Kelture Aveda's portfolio of ombre looks and pastel colours do seem to highlight the team's formidable taste in colour.
Noting the obvious textural issues, Chew then proposed a rebond or layers to thin out my thick hair. Apprehensive, I mentioned my prior (bad) experiences with both.
And while a rebond may seem very 2000 and late, I was assured that the straightening effect would be strong enough to hold down flyaways, but not enough to make hair appear flat and stick-thin. Taking my preferences for style into careful consideration, he decided to skip the layers and focus the straightening to the ends with an added few layers on the top to ever so slightly to create volume, while simultaneously keeping the chemical further away from my sensitive scalp.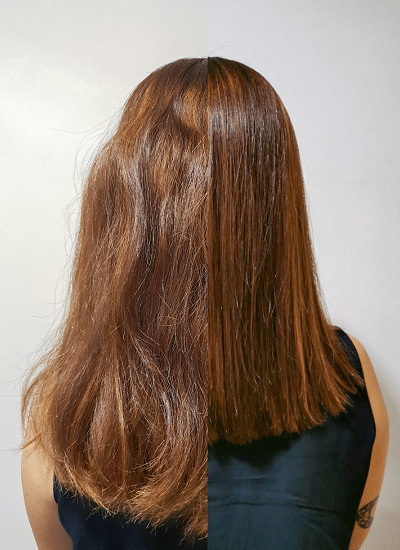 An amino acid solution is first used to soften the bonds in curly hair and ironed straight. The solution is then rinsed out, and fixed with a neutraliser.
If you're a 20-something with traumatic flashbacks of seething chemicals and itchy scalps (been there, done that), you'd be relieved to know that, by some combination of expertise and excellent product, there was no experience anything of the sort.
Some hours and many decapitated dead ends later, my hair was much neater, sleeker, and way more manageable, cutting down my daily routine by a full half-hour.
Two weeks down the road and the cut still holds up, which is really something when keratin treatments wash out real quick for me.
Feeling keen to try it? Digital Perms and Rebonding charge upwards of S$290, with Director's cuts at S$350, and if you're looking to breathe new life into dreary locks, Organic Colouring charge between S$180-$230 and Highlights between S$230-$290.
Kelture Aveda is located at Paragon Shopping Centre, #05-07, 290 Orchard Rd, Singapore 238859, p. +65 6735 6468. Opens Mon-Fri 10am-9pm, Sat-Sun 10pm-7pm.