Chinese Restaurants in Singapore: 7 Heritage Eateries to Visit Now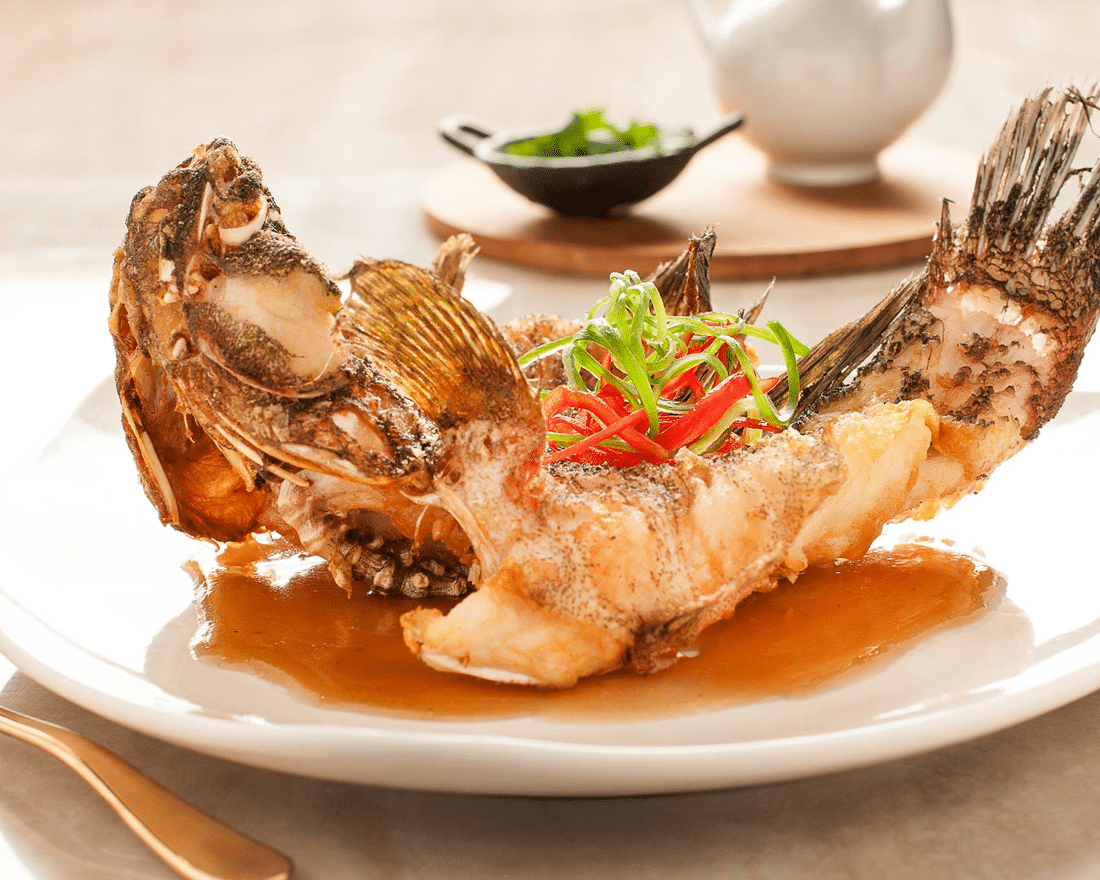 PUBLISHED July 7th, 2017 07:00 am | UPDATED December 31st, 2017 11:03 am
In a modernised dining scene that's all about novelty and being trendy, it's easy to forget the decades-old heritage restaurants our parents and grandparents patronised back in the day. Now, these old guards represent Singapore's decorated culinary history as they ready themselves for the 21st century, serving up absolute delicacies that have evolved over the years.
---
You might also be interested in: Uniquely Local Food Experiences in Singapore and Review on Jade Restaurant's Fine Cantonese Dining. 
---
Goldleaf Restaurant
Since 1971

Check out the marvellous Taiwan-style porridge from the Goldleaf Restaurant(s), together with classic Chinese dishes that stay true to generations-old recipes. Highlights here include the Goldleaf Pork Ribs, Signature Cod with Speciality Sauce, Crispy Tamban Fish with Sesame, as well as Three Cup Chicken with Basil Leaves, a Taiwanese favourite that magically blends sesame oil, Chinese rice wine, and soy sauce.
Goldleaf Restaurant is located at 86 East Coast Rd, Katong Square, Singapore 428788, +65 6344 1735.
Spring Court
Since 1929

Transcending three generations is Spring Court (formerly known as Wing Choon Yuen), another long-established brand that spans a staggering four stories in a Chinatown heritage shophouse. It's all good quality Chinese dishes in a welcoming ambience here, seeing traditional dishes that has evolved with the different developmental stages of Singapore. For one, the restaurant was one of the first to serve popular local dishes like the Suckling Pig and Popiah (a must-try). Looking for a full party experience? Spring Court offers VIP rooms for private dining, and even karaoke facilities!
Spring Court is located at 52-56 Upper Cross St, Singapore 058348, p. +65 6449 5030. Open daily 11am – 3pm, 6pm – 10.30pm.
Redstar Restaurant
Since 1974

If you're perpetually craving for dim sum like we are, check out the famous Redstar Restaurant located in the heart of Chinatown. Opened by four men who were then known as Singapore's Chinese cuisine 'Heavenly Kings'), the dim sum-focused restaurant still employs the traditional dim sum carts used in China and Hong Kong, specialising in Cantonese dishes including Fried Yam Pots, American Duck, Fried Prawn Fritter, Braised Chicken Feet, and the iconic yellow Egg Tart; at pocket-friendly prices.
Redstar Restaurant is located at 54 Chin Swee Rd #07-23, Singapore 160054, p. +65 6532 5266. Open daily 7am – 3pm, 6pm – 10pm.
Beng Thin Hoon Kee
Since 1949

Hidden away on the rooftop carpark of OCBC Centre, the traditional restaurant Beng Thin Hoon Kee is all about value-for-money and genuine Hokkien fare, with a loyal customer base ready to sop up its delicious Fujian cuisine. Now in its second generation, the family-run restaurant trains its own chefs to maintain the consistency of its dishes, from the signature cold Fujian Style Duck Salad and Hokkien Mee to the Crabmeat Fishmaw Soup and ever-popular Fried Oysters with Egg, or orh luak.
Beng Thin Hoon Kee is located at #05-02 OCBC Centre, 65 Chulia St, Singapore 049513, p. +65 6533 7708. Open daily 11.30am – 3pm, 6pm – 10pm.
Moi Lum Restaurant
Since 1920s

The oldest restaurant on our list, Moi Lum is best known for dishing out its legendary Crispy Fried Chicken and Golden Coin Beancurd for the past 80 years – a fact your grandparents can attest to…perhaps. From its roots as a little coffee shop eatery serving wonton noodle to providing catering services to small businesses, Moi Lum now regularly hosts large associations as well as the elite rich and famous, emphasising on fusion Cantonese dishes such as Salted Egg Spring Rolls and Wasabi Salad Prawns.
Moi Lum Restaurant is located at 38 Maxwell Rd, #01-01/02 Airview Building, Singapore 069116, p. +65 6226 2283. Open daily 11.30am – 3pm, 5.30pm – 10pm.
Prima Tower Revolving Restaurant
Since 1977

Delicious meals are great on their own, but imagine how much better the experience gets with a scenic view – and an ever-changing one to boot. Offering vistas of Sentosa Island and the captivating lights of passing ships, Executive Chef Chan Sung Og leads the team to create delectable Beijing dishes like the much-loved Shredded Scallops with Fish & Egg White, crispy Peking Duck, and the majestic Emperor's Chicken. Feeling indulgent? The restaurant also serves the traditional northern Chinese dessert Three Non Stick, made with egg yolks, sugar, and flour, and is required to be ordered a day in advance.
Prima Tower Revolving Restaurant is located at 201 Keppel Rd, Singapore 099419, p. +65 6272 8822. Open Mon-Sat 11am – 2.30pm, 6.30pm – 10.30pm, Sun 10.30am – 2.30pm, 6.30pm – 10.30pm.
Fatty Weng
Since 1967

Embodying the heart and warmth of zi char, Fatty Weng is a modest zi char stall turned restaurant that's been serving authentic Cantonese fare for 50 years since its humble beginnings at the Singapore Badminton Hall. Deep-fried Marble Goby (soon hock), Chilli Crab, and Honey Pork Ribs are just some of the famous dishes here, made with high quality ingredients and secret family recipes passed down for ages. Now, the second generation continues to innovate new dishes that continue to pay homage to classic Cantonese dishes.
Fatty Weng is located at 37 Smith St, Singapore 058950, p. +65 6221 3822. Open daily 11am – 11pm.