How to Spend Three Days in Aix-en-Provence: Lavender Fields and The French Riviera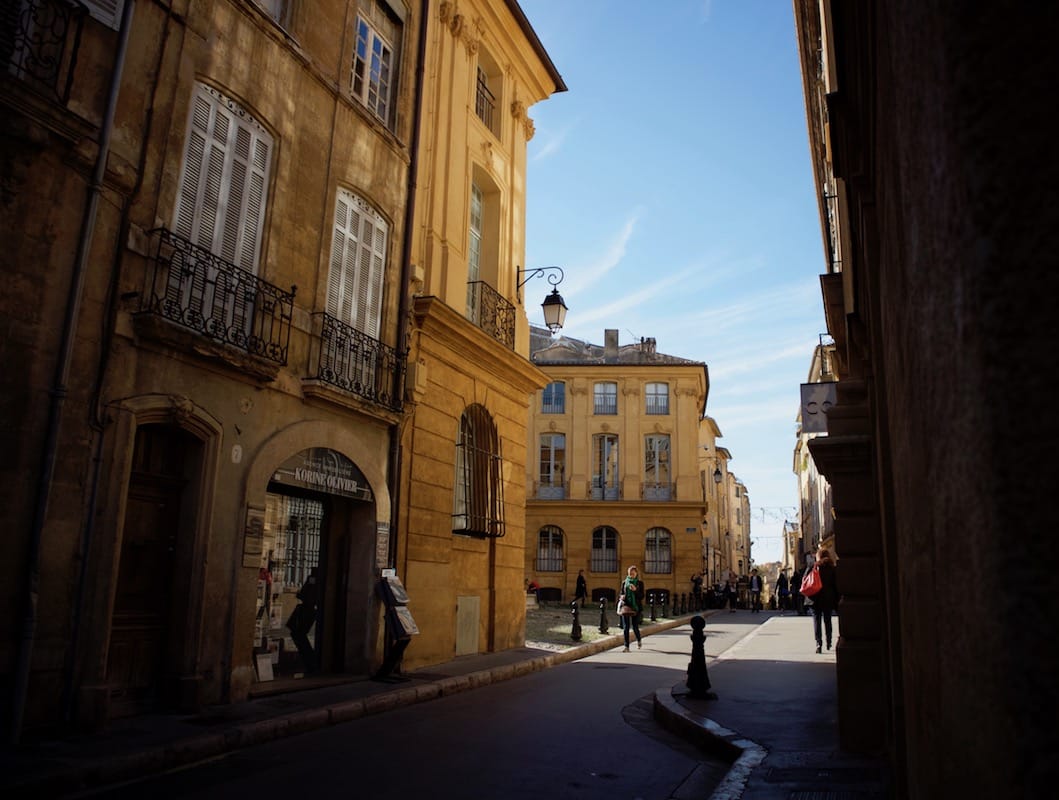 PUBLISHED September 18th, 2017 07:00 am | UPDATED March 26th, 2019 01:05 pm
Paris might be home to some of the best art museums in Europe and the French underground music scene, but if you're looking to explore a more underrated part of France, head south to Aix-en-Provence. A historic city 30 kilometres north of the port city of Marseille, it was founded in 122 BC by the Romans, thus boasting more than 2000 years worth of heritage. So grab a croissant (or two) and allow yourself to be led by the ever deepening shades of orange as you follow the winding streets that will take you from marigold to burnt sienna.
Ready? Let's go.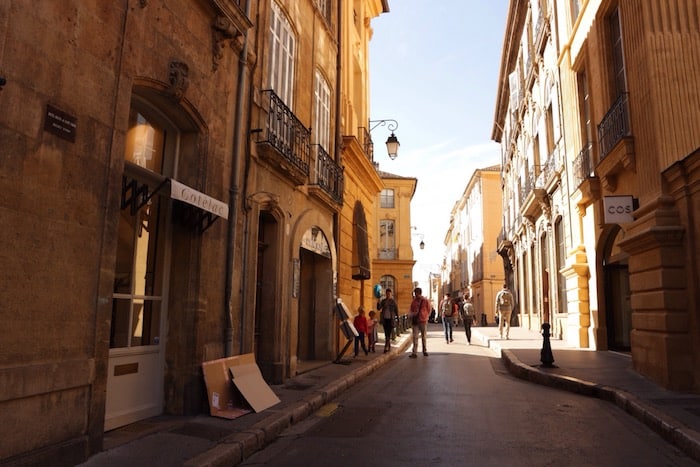 Weather & Climate
Summer and winter are mild in Aix-en-Provence. Temperatures are the highest in July and August (high twenties) and it dips gradually and eventually falls to an average of 7°C in the months of December till February. While autumn is a splendid time to visit Aix, do expect showers in October.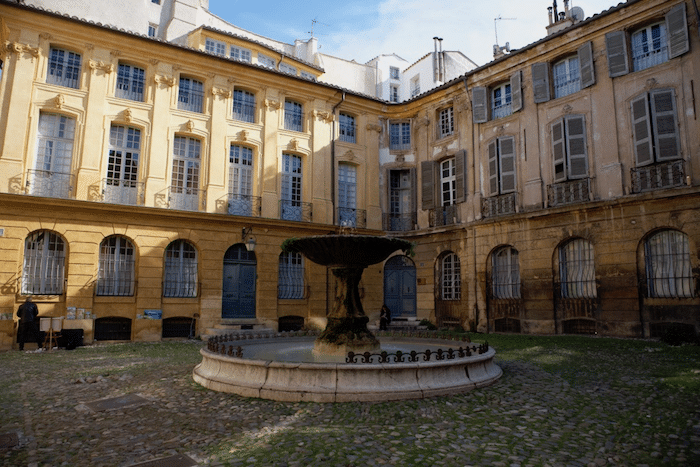 Getting There
From Paris, the TGV gets you to Aix-en-Provence in about three hours – we highly recommend booking in advance to get the best deals. Alternatively, an overnight Flixbus ride takes about 14 hours and includes a pit stop in Lyon. Other than containing a (relatively) clean bathroom, the bus service had surprisingly consistent Wi-Fi and charging ports beside each seat (which was spacious enough to accommodate any tossing and turning). Drinks and snacks are available on board too.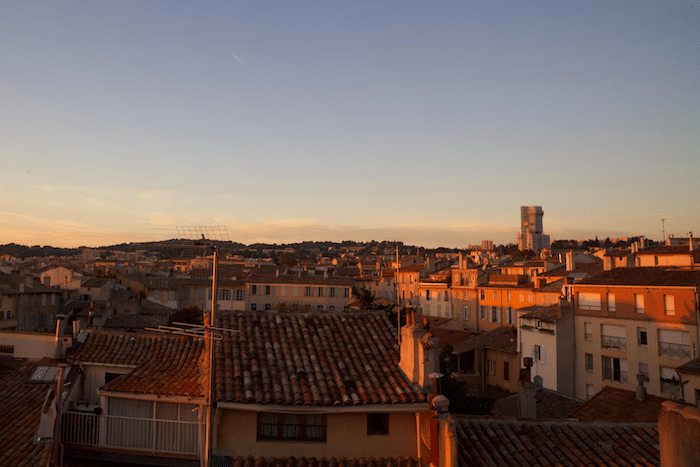 Accommodation
Our lovely Airbnb apartment didn't come cheap but the killer views come sunrise and sunset were worth the price. The hotels are mostly situated in the newer parts of town so if you'd like to stay in the same iconic maze of old architecture you've travelled so far to see, renting an apartment is a far better choice.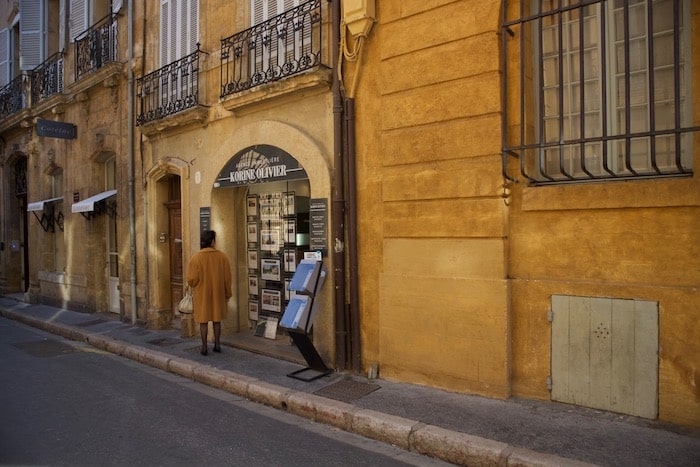 Getting Around Aix-en-Provence
With its Wes Anderson-esque mustard yellow buildings and tiny alleyways that lead you to beautifully carved fountains, it's really not a terrible thing to get lost in Aix. Every lane is different and can lead you to quaint shops, stores or cafes. The City Square is reminiscent of the ones in My Fair Lady or Beauty and the Beast (minus the soundtrack, of course). If you opt for the overnight bus, you'll arrive early in the morning and unable to check in. Find a bakery in the square and watch the town come to life over breakfast.
If you're planning to cook some meals with the lovely French produce (and to save on your daily expenditure), the Morning Market is a great place to start. You'll be able to get some good souvenirs like handmade soaps and dried flowers as well. The other markets around town open depending on the season and the duration of your stay.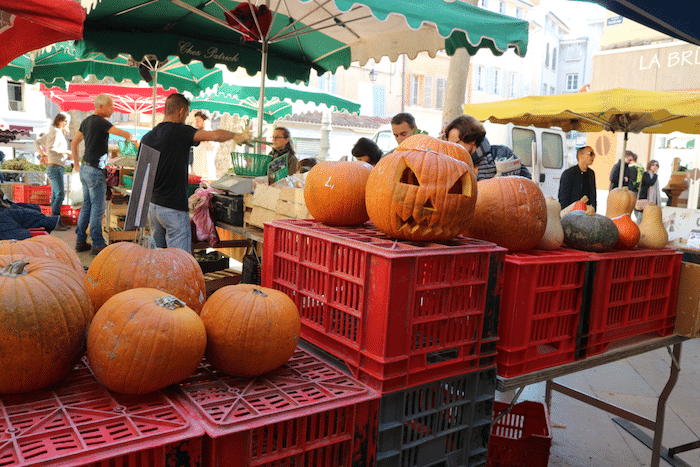 Of course, no trip to Aix is complete without popping by the famed brasserie Les deux Garçons. Known for more its history – the building it's in has been around since 1660 and the bistro has maintained its current interiors since 1840 – than for food and service, it's great for people watching (as the Europeans like to do). Aix-en-Provence was also the birth place of famed Post-Impressionist painter, Paul Cezanne. Rumour has it that he used to spend a leisurely three hours a day people-watching and sipping aperitifs with fellow artists at this very spot.
At the tourist office, you'll be able to find Walking Tours of the town. This includes a guided tour which traces the footsteps of Cézanne, from his first home where he was born, to his grave in Saint-Pierre cemetery. See the town through his eyes as you're led on a trail covering several significant landmarks, the houses and the café which is coincidentally right next to the Cours Mirabeau, an important stretch of street that divides Aix into the what is known now as the new town and old town.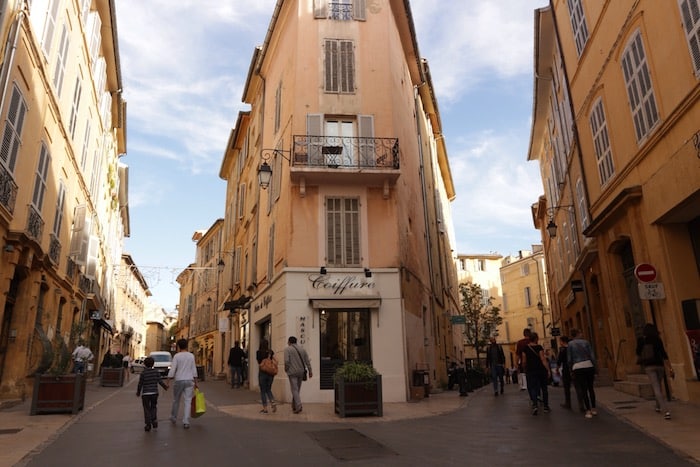 Day Trips from Aix-en-Provence
While the town is magical, it can be covered in a day or so. Thus, if it's your first time in the region, it's vital to make a trip to tourism office on your first day, where the staff can recommend the best day trips that suit your interests and the most bang for your buck. You could book these tours from online sites if you're running on a tight schedule or visiting during peak season, but we enjoyed talking to the folks who work and live in the area for the best tips.
Côte d'Azur: Cannes, Nice, Monaco & Eze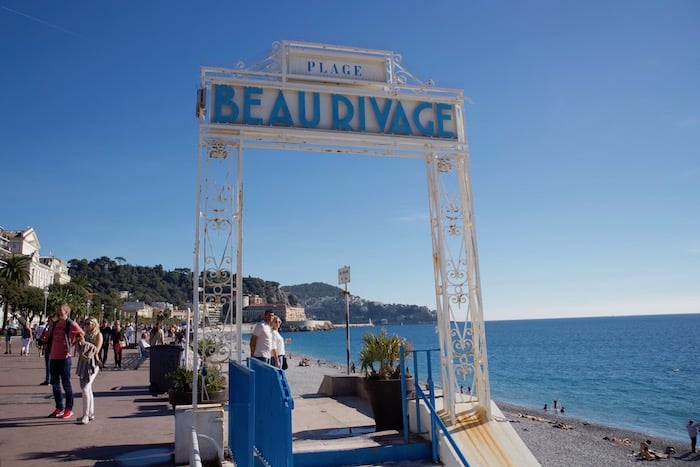 If you have the time, explore this stretch on your own because covering four towns in less than nine hours was a lot less leisurely than the average tour. From the cinematic visuals of Cannes to the famous stone beaches of Nice, we traced the coastline till we were finally in Monaco, the second smallest country in the world.Catch the changing of the guard at the Prince's Palace and see the Monaco Cathedral (the final resting place of Grace Kelly) and of course, Monte-Carlo, where opulence is at its finest. The medieval town of Eze was the last stop. If you're not interested, skip the perfumeries and enjoy the amazing bird's eye view of the Mediterranean from the hilltop instead.
Marseille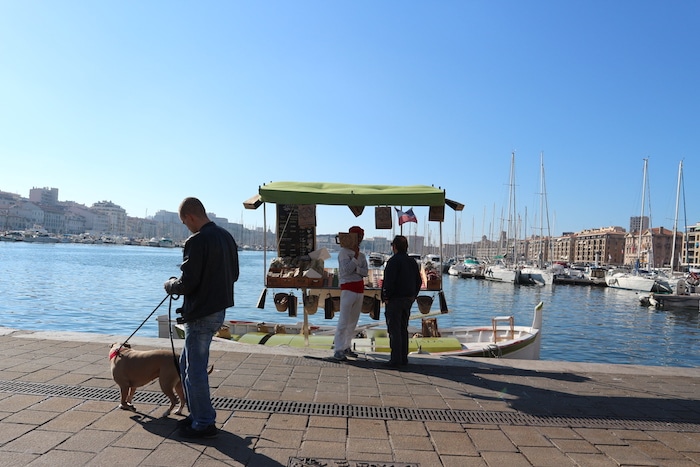 A 25-minute bus ride from the bus interchange in Aix, Marseille is the second largest city in France after Paris, and has been an important trading centre since 600BC. Be sure to visit the Vieux Port, where you can get tons of cute handmade souvenirs at the weekend markets, and take a stroll along the harbor with an amazing view of the Basilique Notre-Dame de la Garde that is perched on the highest point of the port city. We recommend checking out Museum of European & Mediterranean Civilizations (MUCEM) if you have the time. Otherwise, why not visit the Byzantine-Roman styled Marseille Cathedral (also known as Cathédrale La Major)?
Lavender Fields of  Valensole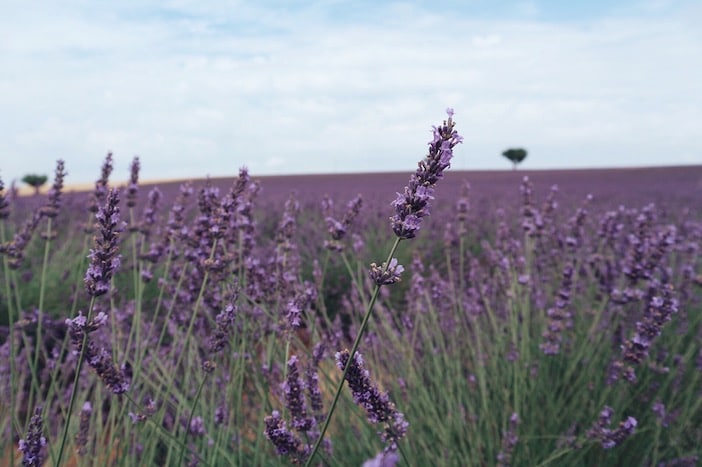 If you've heard other people mention Provence in passing, we'd bet that it would be in relation to the sprawling fields of lavender that take over the entire landscape each year from late June to August. To avoid the crowd (lavender season is basically tourist season), buy your tickets online in advance. This half-day trip is a little pricey for what it includes, but if you want to see the plateau covered in a regal purple haze, it's well worth it. A quick stopover at a lavender farm on the way back to Aix gave us the opportunity to load up on lavender products and a year's worth of Instagram-worthy shots.