Restaurant Review: Maggie Joan's Focuses on Seasonality with Menu Refresh on Gemmill Lane, Singapore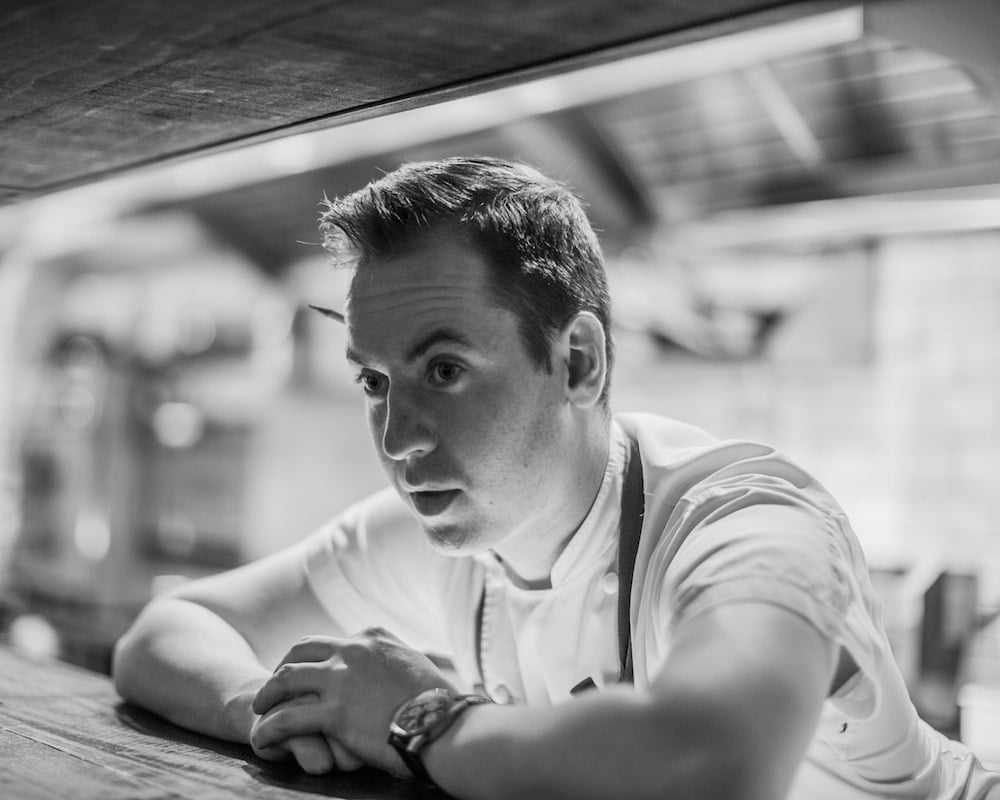 PUBLISHED November 8th, 2018 06:00 am
Modern European restaurant Maggie Joan's has brought plenty of surprise and joy to those seeking it out at the nondescript location in the end of Gemmill Lane. After three years of welcoming culinary pilgrims with good food and company, the restaurant is set for its next step in the pursuit of artisan excellence and generous spirit with some exciting updates.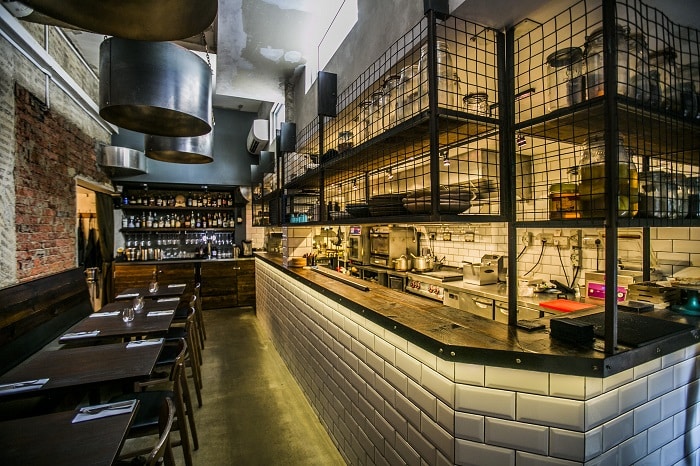 Upon entry, we noticed minor upgrades to the industrial-chic interior with new shelving and vintage decor before meeting the talented new Group Executive Chef, Seumas Smith (former Head Chef of Moosehead), who explains that the theme for Maggie Joan's new lunch and dinner menus is seasonality, championing seasonal ingredients sourced from artisanal producers both locally and internationally.
The Shiso tempura, taramasalata, nori & lime zest ($3 each) is a conversation starter, especially for those who haven't seen this Japanese member of the mint family deep fried in tempura batter. It's the next best thing to kale chips, and the tartness of the taramasalata (a Greek dip made with fish roe) kept it light and refreshing.
More Japanese influence shows up again in the Hamachi crudo almond, trout roe & edamame ($23). The slices of Japanese yellowtail drizzled with subtly-rich and nutty raw almond sauce sent us to umami-heaven; but the star of the night had to be the Beetroot in smoked crème fraiche, walnuts & burnt honey ($17). A treat in more ways than one, the delicately-plated entrée presents Australian beetroot done two different ways: pickled in red wine vinegar and barbecued in the restaurant's INKA charcoal oven.
Served with smoked French crème fraiche, the contrast between the bold flavours and crunch of the former and the sweet, earthy-creaminess of the latter makes this a must, particularly for vegetarian guests.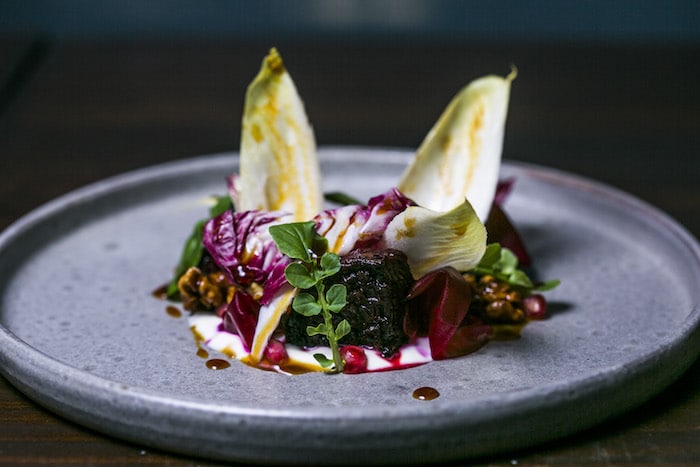 For mains, try the locally-farmed Barramundi, mussels, cavelo nero & parsley nage ($34). Delicate and tender, this white-fleshed alternative to salmon is served languidly in a pale green broth alongside plump, savoury mussels freshly caught off the coast of Chef Seumas' hometown in Scotland. The broth, known as nage, is a combination of rich, roasted fish stock, white wine and cream. Mixed in, are spots of bright green parsley oil and a generous dollop of herbaceous broccoli puree.
Folks who love their meats heavy and hearty will enjoy the the Spiced lamb, salmorejo, black garlic & salsa verde ($44), which comes with a trio of brightly coloured sauces that makes it a more interactive dish as you mix and match the orange sourdough-based Salmorejo, green and herbaceous Salsa verde, and Chinese black garlic puree to your taste.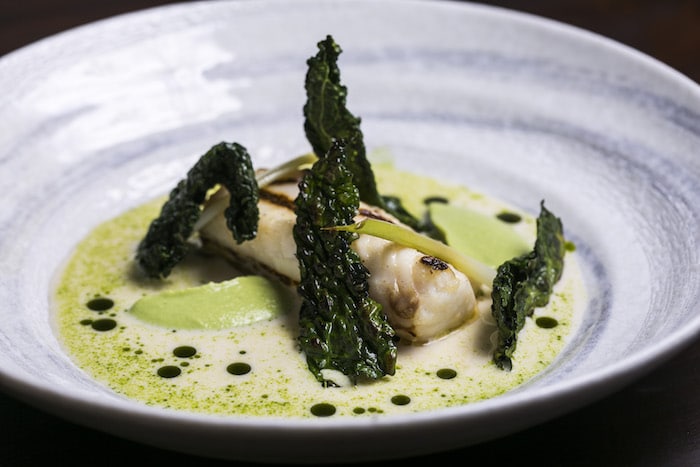 After the slew of zesty and herbaceous flavours, we didn't find it hard to make room for  dessert. The Coconut panna cotta, prosecco jelly, grapefruit jelly, grapefruit sorbet ($12) was a refreshing end to our night. The subtle bitterness of grapefruit prosecco atop rich panna cotta kept us going until there was nothing left but satisfied stomachs and expanded belt notches.

Maggie Joan's Dining & Bar is located at #01-01, 110 Amoy Street, Singapore 068579, p. +65 6221 5564. Open Mon-Fri 12pm – 2.30pm, 6pm – 11pm, Sat 6pm – 11pm.
Top image: Group Executive Chef Seumas Smith