Menya Sakura: Nagoya Style Ramen on Boat Quay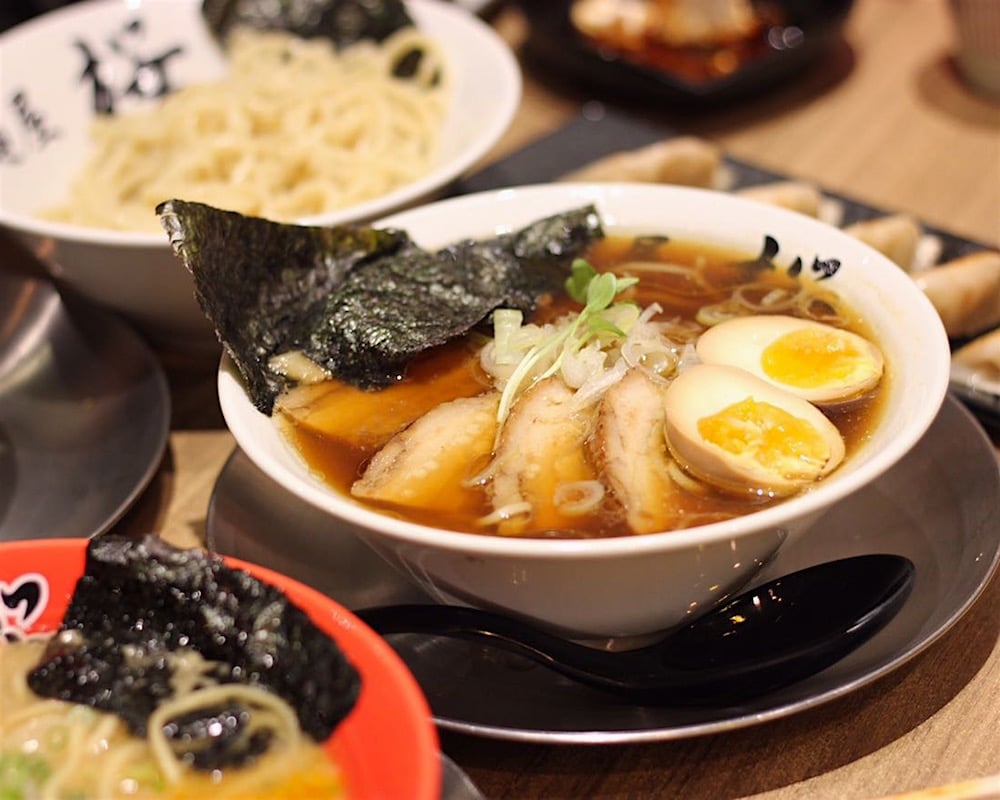 PUBLISHED July 15th, 2017 07:55 pm | UPDATED July 17th, 2017 01:48 am
One of the newer ramen restaurants to open outside of the Japanese food street-styled concepts in Singapore, Menya Sakura hails from Showa-ku of Nagoya, which is famed for their hearty broths cooked with both meat and seafood. Having started as a nine-seater ramen bar in 2010, they've certainly expanded rapidly in the last seven years such that there are currently 15 restaurants and seven in Indonesia!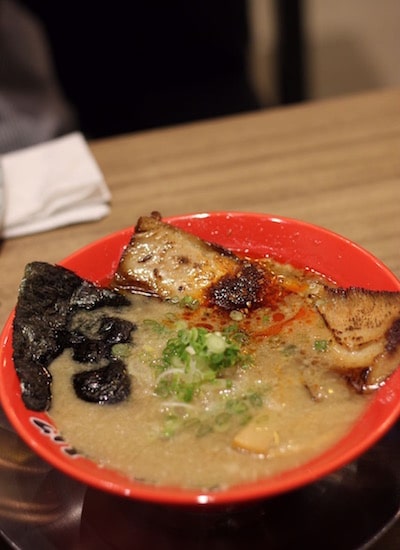 The first outlet in Singapore on Boat Quay is helmed by Nagoya-born Sho Naganuma, the former Executive Chef at Hide Yamamoto, so we definitely had expectations when we popped in to give it a try.
The Premium Tonkotsu Shoyu Ramen ($15.90) was a limited time special, so we're not sure if you're still able to get it at this time. Aside from pork bones and dried seafood, the rich, cloudy broth was enhanced further by aged soy sauce, giving the soup a complexity that you don't generally see in Singapore. Thankfully, the thick and chewy noodles – pretty much a Japanese version of Chinese egg noodles – manage to hold their own against the broth and the decadent topping of jumbo aburi chashu.
Those who prefer clear soups for their ramen should try their Chuka Soba ($10.90), though it's more reminiscent of Tokyo style ramen than Nagoya. The fish dashi in this broth is prepared with saba (mackerel), ago (flying fish), and niboshi (baby anchovies). Combined with chicken, this result is a clear soup that packs a bigger flavour punch that you'd expect. Some might find it salty, but it was a clean, simple, and satisfying bowl of ramen for us.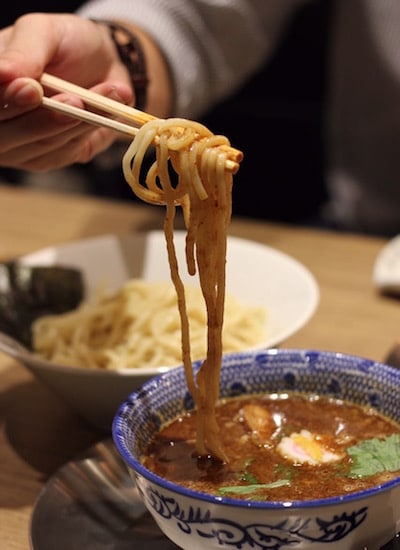 We've been lamenting the lack of good tsukemen in Singapore, so we're really glad that we found one more to add to our list at Menya Sakura. Although the same thick textured noodles could be served colder to showcase the temperature variance (after all, that's one of the reasons for eating tsukemen in the first place), their Spicy Tonkotsu Tsukemen ($15.90) is a warm, full-bodied bowl of spicy dipping soup is made by combining seafood broth with clear tonkotsu, as well as the addition of Menya Sakura's ramen chili.
We also liked that Menya Sakura provides hot pork soup with the tsukemen, so diners can reheat the bowl of dipping broth by adding more tonkotsu, which also changes the way the soup tastes, thus enhancing your experience despite you having only ordered one ramen.
The ramen restaurant's menu also sees a selection of side dishes that are great for break between slurps of ramen, like the Spicy Cold Tofu ($4.90). Others, such as the Gyoza ($4.90 for three, $6.90 for five, $9.90 for 9), are equally enjoyable on their own, or with alcohol. In fact, Menya Sakura has joined the happy hour fray on Boat Quay with a $9.80 combo of beer or whisky with a choice of side plate like the Truffle Edamame or a trio of onsen egg, bamboo shoots, and chashu.
F&B tenants on Boat Quay seem to come and go quite quickly – save the Chinese seafood retaurants, we're not quite sure why – but we enjoyed Menya Sakura tremendously. Enough that we hope its here to stay!
Menya Sakura is located at 69 Boat Quay, Singapore 049857, p. +65 9469 3366. Open Mon-Sat 11.30am-10.30pm (last order at 10pm). Closed Sun and public holidays.
Top Image: Chuka Soba