Ramen Teh: Filmmaker Eric Khoo's Lastest Work Will Feed Your Soul But Leave Your Stomach Growling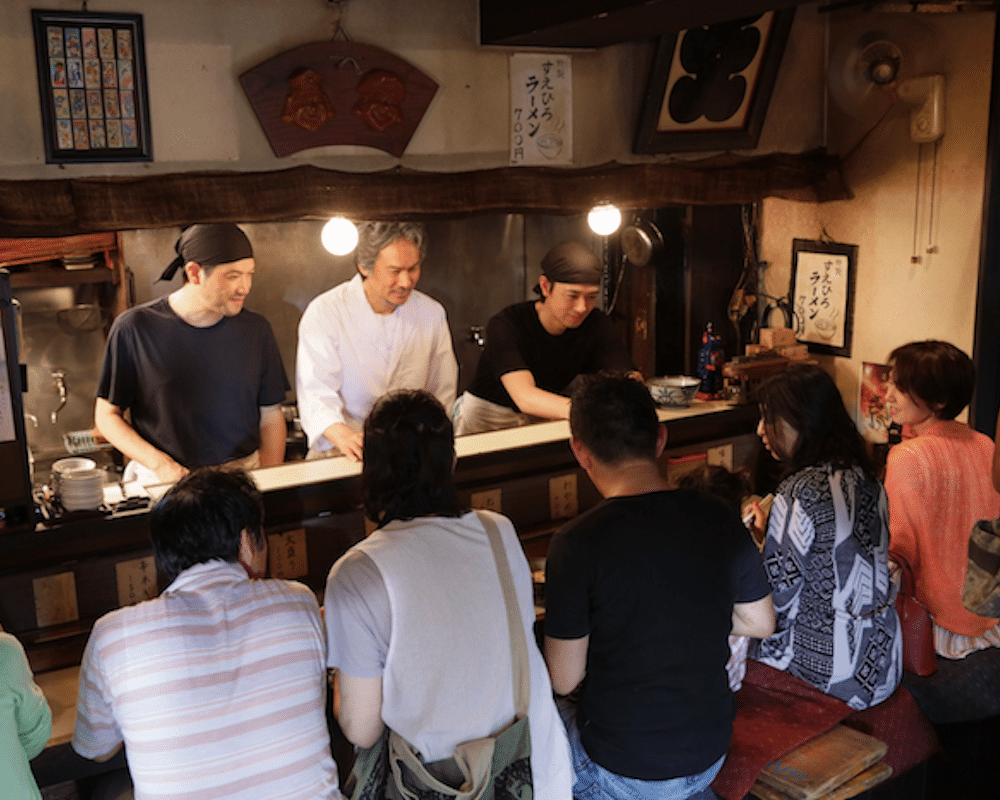 PUBLISHED March 31st, 2018 10:00 am | UPDATED June 3rd, 2020 12:16 am
What better way to celebrate over 50 years of diplomatic ties and friendship between Singapore and Japan than to connect iconic dishes of the two cultures, Bak Ku Teh and Ramen,  into one meaningful dish, Ramen Teh? While central theme is familiar – food bringing people and communities together – veteran auteur Eric Khoo gets personal with this film and is rewarded with a delicate and sensitive story that touches hearts.
A moving tribute to Khoo's mother and her cooking, (her recipes are used to create the dishes in the movie), it also Illustrates his love affair with food in his films starting with the famed Mee Pok Man and Wanton Mee. That said, Ramen Teh maybe Khoo's finest food film yet. It closed the Berlin International Film Festival's Culinary Cinema section in February and people's ability to relate to 'mum's cooking' is just one of the reasons why this movie will be reaching the screens of 40 odd countries.
This film is well-informed, thanks to the collaborative effort and expertise of Khoo's team. Yutaka Tachibana, one of the film's producers, initiated this friendship project and provided the connection to Japan while cinematographer Brian Gothong Tang skillfully captures local iconic dishes like Chili Crab and Chicken Rice, awakening feelings of nostalgia and hunger throughout the movie. Dr Leslie Tay of IshootIeatIpost and Japanese chef Keisuke Takeda, founder of Singapore ramen chain Ramen Keisuke were both consulted to see if Ramen Teh, the dish, could actually work. If you want to try it, and trust me you will, Chef Takeda's version of Ramen Teh, called Bak Ku Teh Ramen ($13.90) is now available at Keisuke Tokyo.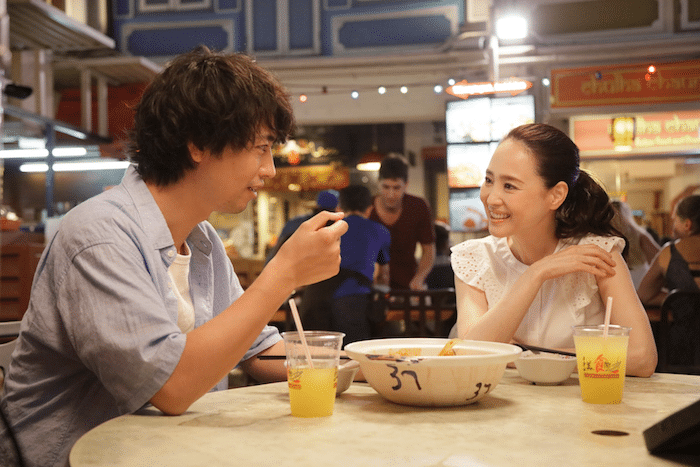 The story centres around Masato (Takumi Saito) who helps his father Kazuo (Tsuyoshi Ihara) run the family ramen shop in Takasaki until his father abruptly passes away. It's made known that their relationship is strained due to Kazuo's broken heart since losing his Singaporean wife Mei Lian (Jeanette Aw). While going through Kazuo's possessions, Masato is confronted with memories from his childhood in Singapore which inspires him to return and reconnect with his Singaporean roots. Masato joins Miki (Seiko Matsuda), a Japanese food-blogger who gives him and in turn, the audience an elaborate gastronomic tour around Singapore. Miki and her son create images that remind Masato of his own time with his mother in the kitchen. Both actresses bring an honest vulnerability to their role as mothers and it sets a solid foundation for the rest of the plot that requires the audience to understand the deep impact maternal love has on Masato and why he is driven to reconnect.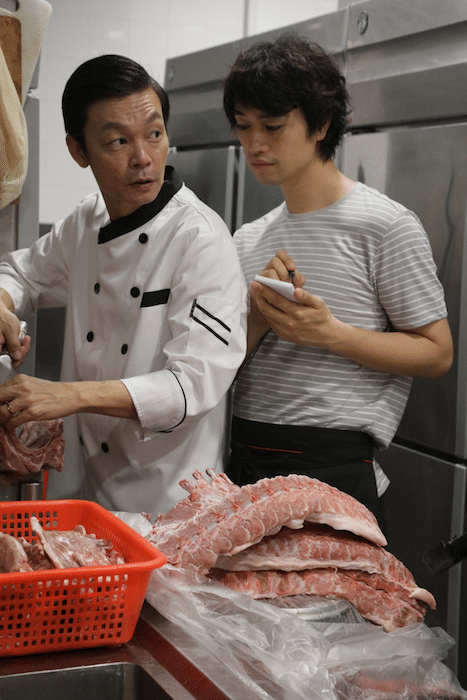 He goes in search of his Uncle Wee (Mark Lee), who runs the family Bak Kut Teh restaurant. When they finally meet, the scene is both sweet and comical thanks to veteran actor Mark Lee. 'Uncle Wee's' character is deemed 'crucial' by Khoo to lighten the otherwise serious nature of the film. He teaches Masato how to cook Bak Ku Teh in a thorough demonstration that is sure to fascinate locals and foreigners alike. Uncle Wee and Masato also participate in the tradition of having  "Kung Fu Tea" with the Bak Kut Teh – something the younger generation of Singaporeans probably never encountered, much less participated.
The film climaxes when Masato is introduced to his grandmother (Beatrice Chien) for the first time, which inspires the eventual creation of Ramen Teh, the dish that leads to reconciliation and forgiveness. Both Saito and Chien deliver masterful performances, bringing an authenticity and believability in their scenes together that all can connect with. Khoo intricately weaves Singapore's history with the Japanese into the overarching storyline. The name change saga regarding the Syonan Gallery serves as the background to reflect a generation who still have painful memories of the wartime atrocities during the Japanese Occupation. This film does not sweep this part of our history under the carpet but allows us to heal and move forward to forge an even stronger bond for the next 50 years.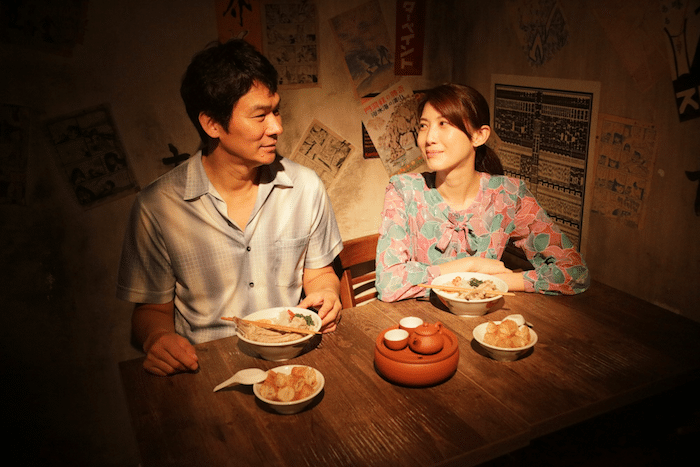 My main gripe is with the flashbacks illustrating how Kazuo and Mei Lian met and fell in love. While the setting is done right, thanks to Khoo's efforts in finding 'old Singapore', characters Kazuo and Mei Lian are too stiff and look too uncomfortable to convince the audience they are in love. This was made even more difficult because of their language barrier.
For a 90 minute film, Khoo opts for a simple, straightforward film to move the hearts of the masses with its touching storyline, a stellar cast and mouthwateringly beautiful images of Singaporean food!
Ramen Teh opened 29 March 2018. Ramen Dining Keisuke Tokyo is located in Suntec City Mall, 02-391, Temasek Boulevard, Singapore 038983, p.+65 6337 7919. 
Top Image courtesy of Leslie Kee