Restaurant Review: Bayswater Kitchen at Keppel Bay, Singapore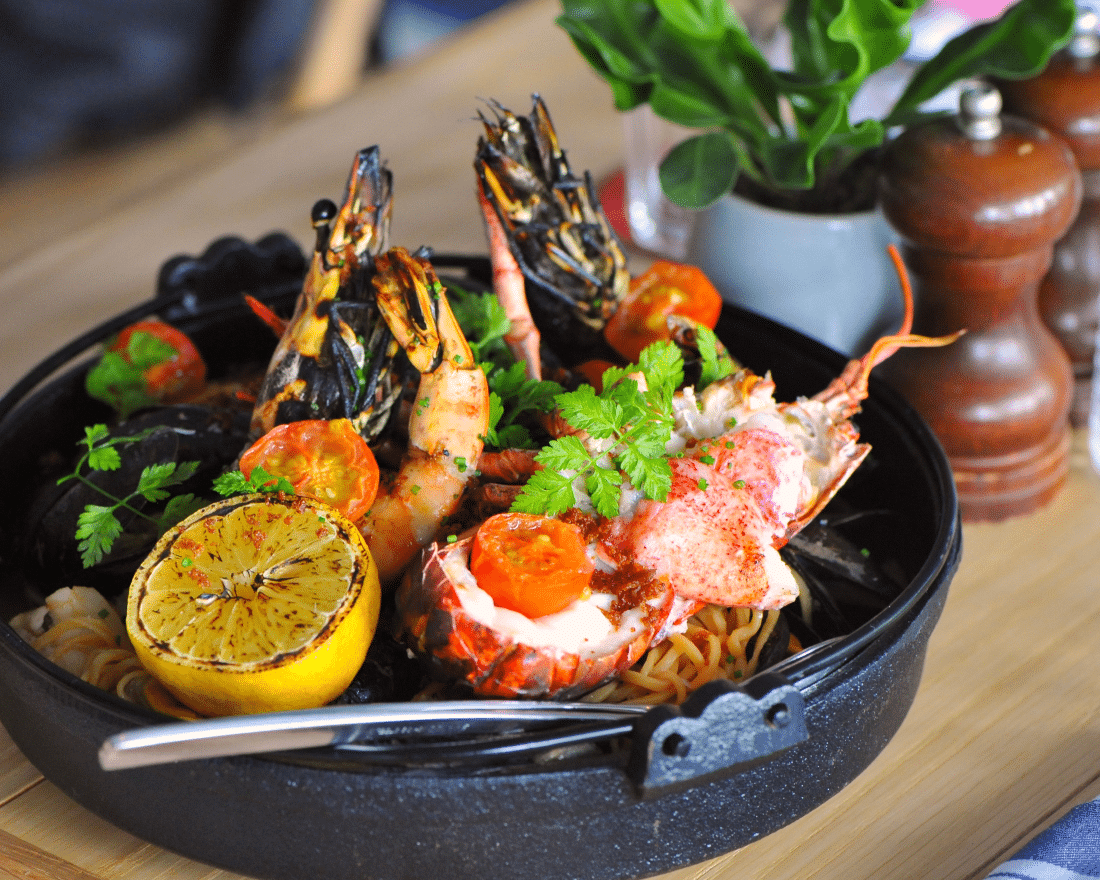 PUBLISHED January 26th, 2018 06:00 am

Have you ever sat at a seaside restaurant in Fisherman's Wharf, breeze in your hair, as you dug into a pot of lobsters, mussels, and well, other luscious seafood? Because the experience at the newly opened Bayswater Kitchen in Keppel Bay, Singapore, is close enough.
The new dining concept by The Privé Group takes over the space of what used to be Privé Grill (which will soon move closer into town), bringing approachable seafood-centric dishes with fun waterfront vibes to the city. And as most such joints go, the food here is prepared simply to celebrate each ingredient's inherent freshness and flavour.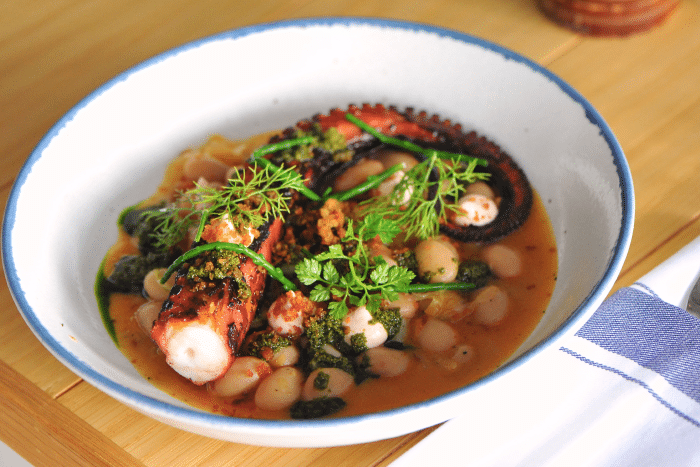 Not that the creations here are boring, if the restaurant's Chef De Cuisine Jack Allibone, formerly of the Michelin-starred Angler in London, has any say in it. We start with some fantastic Whipped Cod's Roe ($9) served with flatbread that are as crisp as the crust of a good pizza. Much like Greek taramasalata, you get a subtle creamy savouriness from the roe. Good on its own, spectacular with the bread.
Then, a beautifully-decorated bowl of Japanese Mackerel Tartare ($19) arrives on the table – fresh, meaty fish topped with bits of fried batter and sprigs of dill and parsley. As one might expect, there's a strong herby flavour, but nothing the rich mackerel can't handle. The Chargrilled Octopus ($22) is worth ordering too, not overly chewy and tender to the bite. What you get is a fragrant smoky char on the outside that's accentuated with zesty gremolata and smoked roe. Eat this with the accompanying Borlotti beans, which are sweet, smooth, and creamy.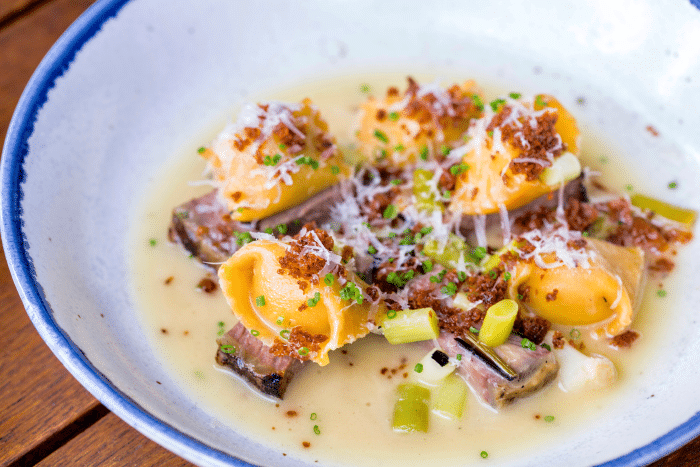 You won't go wrong with the Fish & Chips ($19), except what you get at Bayswater is less main and more starter, less classic and more refined. This season sees flaky cod (this might change from time to time) wrapped in a light crisp beer batter, which you get with crushed peas and housemade tartar sauce – much fresher and rich than store-bought ones. The 'chips' are wispy strands of fried potato, there for texture more than its flavour.
It's not seafood, but you certainly can't leave without trying the Beef Agnolotti ($18) – think a smaller ravioli cooked with smoked bone marrow, leek, and sourdough bits. These are fluffy pillows of rich goodness, and so very delicious. Finally, you should probably dive into the Fisherman's Feast ($38/person for a minimum of two) a glorified pot of hand-rolled linguine, lobster, prawns, mussels, fish, and whatever else is in season, cooked succulent with seafood stock and tomato.
Once your seafood cravings are satiated, check out the private 'recreation room' at the back for some entertainment, in the form of a foosball table and custom ping pong table. Just like Bayswater's food, they are plenty of fun and unpretentious good vibes all year round.
Bayswater Kitchen is located at 2 Keppel Bay Vista, Singapore 098382. Open Mon-Fri 11.30am – 3pm, 6pm – 11pm, Sat 6pm – 11pm. Closed Sun (serving brunch in 2018).