Restaurant Review: Charm Eatery & Bar in Bangkok Hits Every Sweet Spot with Nostalgic Thai Flavours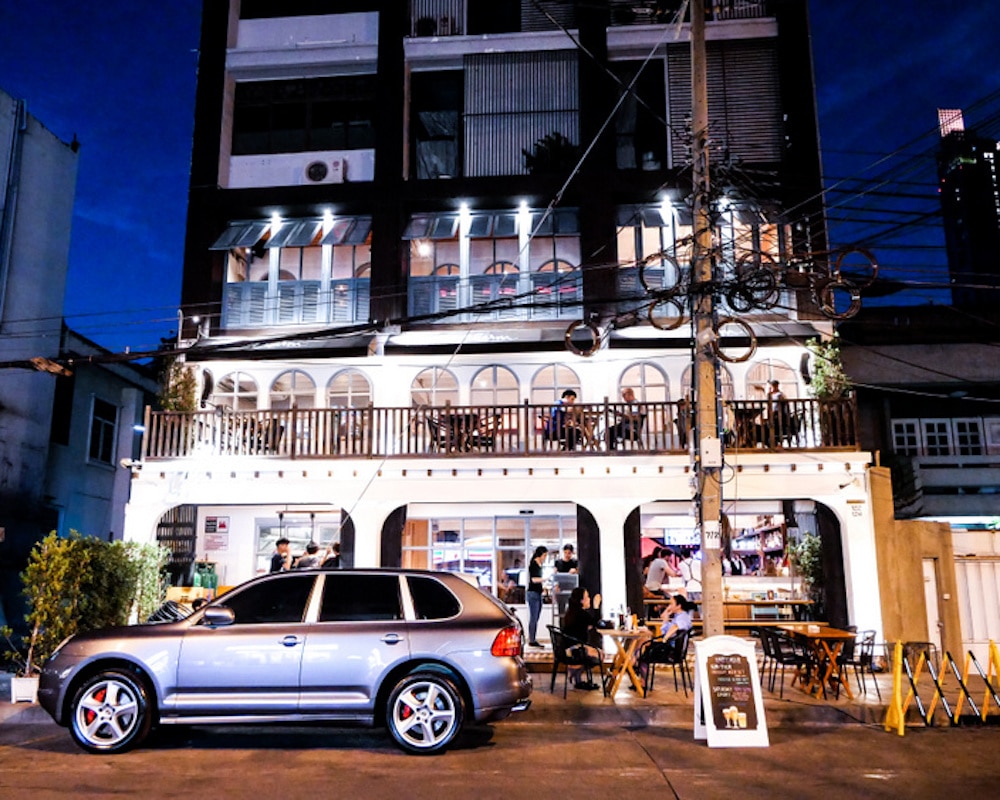 PUBLISHED June 28th, 2019 05:00 am | UPDATED May 18th, 2020 07:10 pm
It's not hard to see why Charm Eatery & Bar is packed out on a weekday night. Located in a residential building in Sathorn, the European-style interiors and cascading retro lightbulbs form the backdrop for a winning combination of nostalgic Thai flavours in traditional and western plates and a hefty menu of wines and signature cocktails. The final piece of the puzzle? Live, acoustic covers of crowd-pleasing pop tunes lulling the crowd into a jovial mood.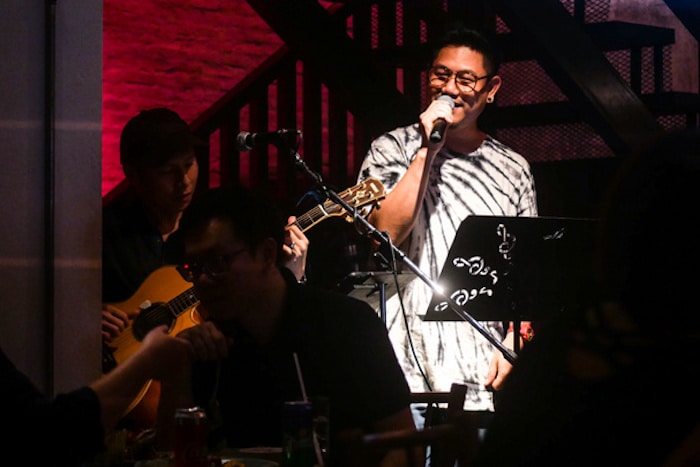 Chef-owner Rompho Phothisoontorn already has a winning formula when it comes to crafting a delectable east-meets-west menu. The man has been impressing Bangkok with Mazzaro Restaurant, an 11-year-old contemporary Thai-Italian establishment off Charoenkrung Road, by marrying his Le Cordon Bleu teachings with heirloom recipes from his grandmother, Churat Phothisoontorn.
There's too much to choose from, but what we tasted, we liked.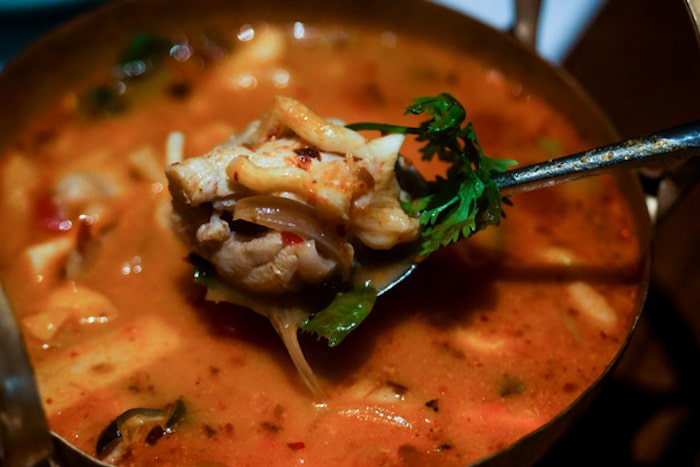 Phothisoontorn served his luxurious take on the classic Tom Yum, which was doused over firm yet tender chunks of Siam redtail catfish (THB320). The only drawback is that spice fiends (like me) will find that the spice level barely compares to its street cart counterparts. Perhaps, to cater to a wider, foreign audience?
The Kai Jaew with Crab (THB280) is a well-executed classic (Thai-style omelette) but the neighbouring table's bubbling Gaeng Phed Aok Ped Rom Kwan (red curry with smoked duck breast, THB390) did have me questioning if I should've been a little more adventurous with my orders.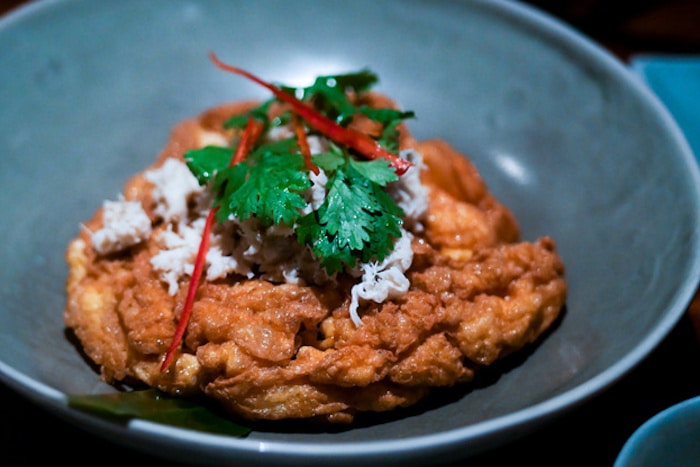 What sent me over the edge and into a food coma was one of Charm's signature pastas – the Fermented Fish Paste with Crackling Pork Pasta (THB280). Colloquially known as pla ra, the salty and sour paste is often eaten with rice or as a dip. I've shunned the pungent condiment on many occasions, which is why Phothisoontorn deserves props for making me go back for seconds. While I won't be packing souvenirs of bottled pla ra any time soon, I admit it does make for a moreish accompaniment to the traditional dishes.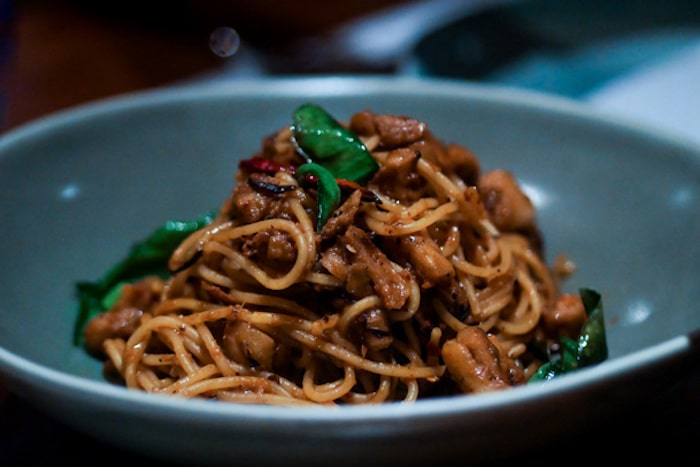 The Thai influence extends to the cocktail menu. There's the Ma-Ma Old Fashion (THB280) featuring a Thai herb syrup Phothisoontorn had as a child and a Thai tea-inspired Chin Cha (THB280) among others. Note that there's a low ABV trend in Bangkok and those hankering for a punchier tipple can go for the series of martinis (THB320 each). The latter is my preferred manner of ending the meal, particularly as the live band cheerfully carols a lively Thai tune.
Charm Eatery & Bar has carved out its own comfortable niche with a stellar menu, be it its food, drinks or entertainment. I'm looking forward to the day they take down the TV screen marring the otherwise picture-perfect New Orleans aesthetics in good sense, but I already know it's a place I'd return to for a fun night out.
Charm Eatery is located at 124 Soi Sathorn 12, Silom, Bangrak, Bangkok 10500, Thailand, p. +66 81 357 9602. Opens Mon-Fri 12pm-2pm and 5pm-12am and Sat-Sun 12pm-12am.